Friends Wear Matching Bikinis to Send a Message to Body-Shamers Everywhere
Dani Austin and Sarah Tripp are social media influencers who have both received their fair share of bodyshaming comments online.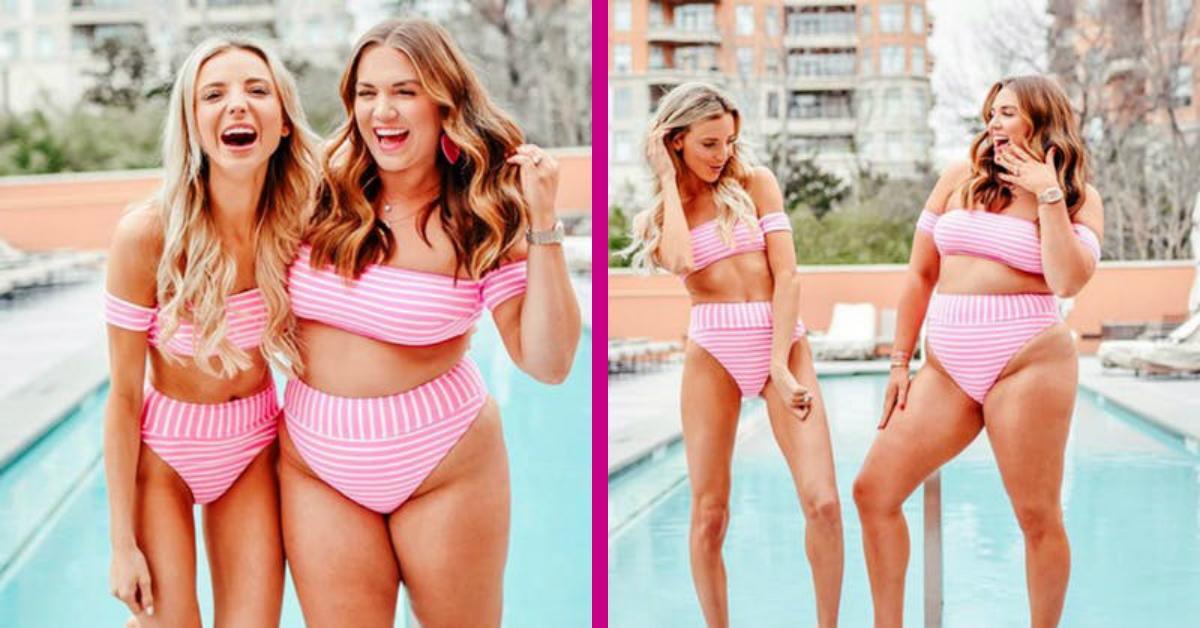 Two social media influencers are firing back at all the trolls who love rude comments about their bodies online.
Because of the nature of how the internet works -- everyone is more or less a faceless entity that you don't have to worry about engaging with in person. It really offers one the chance to see an individual's true nature.
That lack of inhibition usually reveals two things about people: either they're disgusting, rude, and abuse that degree of anonymity, or they're classy and polite.
Article continues below advertisement
Sadly, there's an over-abundance of people who are the former and will use every opportunity they can to say some of the most harmful, degrading, and demeaning things they could think of.
Something that sadly, women who post pictures of themselves online know all too well, like these two friends and social media influencers, Dani Austin and Sarah Tripp.
The two women have very different body types, and are constantly being harassed and made fun of for either being "too thin" or "too fat" by bodyshamers.
For Dani, she's constantly being told she looks "anorexic" by strangers online when she puts up a post.
Article continues below advertisement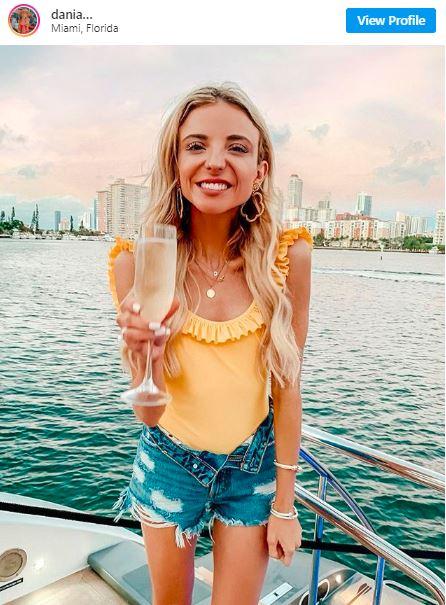 Sarah, on the other hand, has a bunch of comments by trolls telling her that she's "too big" in her posts. Comment after comment of people just offering up their unsolicited opinions about what both of these women's bodies should look like, or the "flaws" that they find in them.
Article continues below advertisement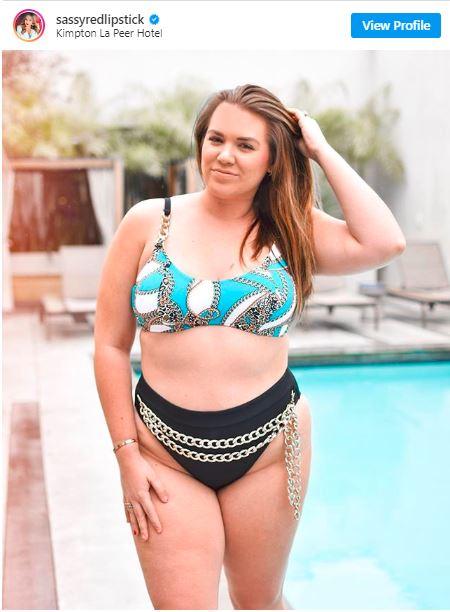 The two friends, being well-versed in the world of online criticism, decided to clap back at the bodyshamers by penning an honest, vulnerable, and fun post where the two of them rocked the same exact bikini to send a message about different body types.
In a post on her Instagram account, Dani penned this message about how bodyshaming is so harmful.
Article continues below advertisement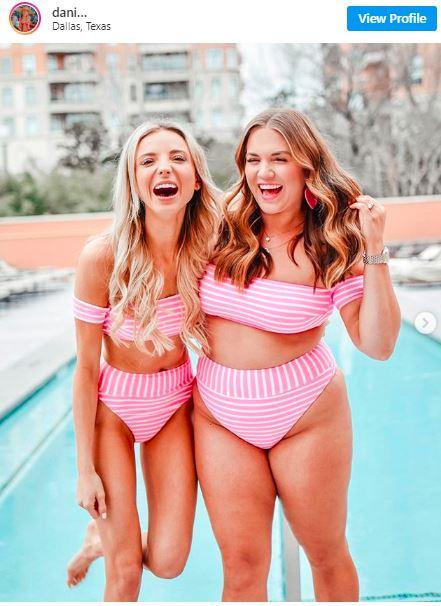 She wrote: "Alright sassy mamas, let's get real about body shaming! 🚫This is my girl @sassyredlipstick. She is absolutely gorgeous and one of my favorite people to follow! ♥️I had a chance to hang with Sarah and her husband @tripp in Dallas last week. 👯‍♀️Because of her beautiful curvy figure, Sarah tells me that she receives so many mean comments that she's "overweight", "unhealthy", or "a bad role model". 😤It's so rude and so ridiculous! I honestly can't think of anyone who's a better role model than Sarah. Her only goal is to help us ladies feel confident, SASSY, and love our bodies no matter the size!"
Article continues below advertisement
She went on to gush about Sarah's character, and how she's an amazing role model and is so much more than just a number on a scale:
"💃🏼She's so sweet, positive, and empowering and truly cares about each and every one of her followers. 💘Plus, that girl has KILLER style. She's so much more than her body... and so am I! I've also received hurtful comments about my body over the years on social media. People telling me to "eat a sandwich" or saying I look "unhealthy." I'm sure we've all been hurt by something that was said about us or maybe we have a little voice inside our heads telling us we aren't pretty, smart, or successful enough. Sarah and I believe that we are ALL so much more than what you see on the outside and the truth is, we don't need the approval of others to find our self worth."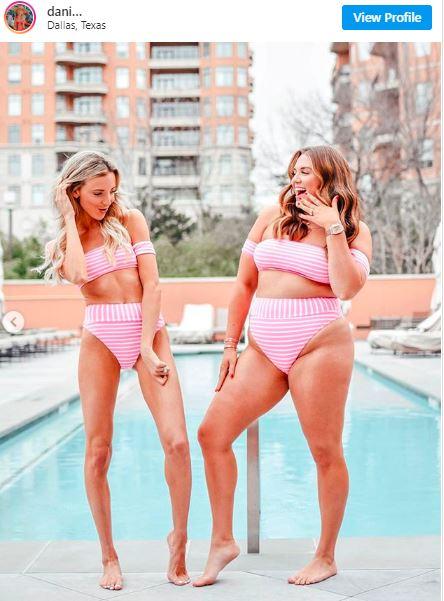 Article continues below advertisement
Dani went on to encourage all of her followers to be confident in themselves and encouraged women to empower other women:
"The ultimate form of girl power is self-confidence. ✨And even though that's always a work in progress for most, it's one of my top goals. Let's all remember to love ourselves because empowered women empower women. Body shaming is never okay - let's remember that love and kindness are never wasted! Talking more about why we need more #girlpower in my latest blog post! #linkinbio and shop our matching bikini under $50! 👙 "
Sarah put up a post of her own with the two of them in their respective pink bikinis, and offered up a similar message:
" BODY SHAMING IS NOT OKAY!! 🚫🙅🏻‍♀️ it's time for a couple of sassy gals to get real with you. 💋 this is my friend @daniaustin. she's a beautiful size 0 and one of my favorite ladies to follow here on IG. because of her naturally thin figure she tells me she often sees comments like "she's anorexic", "looks like she needs to eat", "look at those chicken legs", etc. how sad is that?! one thing i know is that this beautiful woman is strong, healthy, and more importantly... much more than her body!"
Article continues below advertisement
She began listing all of her qualities that one wouldn't be able to tell just by looking at her, and it really drove the point home of their tandem posts: that people are more than just their photos on Instagram:
"Dani is an incredible female entrepreneur. she has the kindest heart and is one of the most genuine bloggers i know. she and her husband @jordanjramirez have a wonderfully supportive relationship. she is so strong yet vulnerable, opening up freely about her faith, her trials, and her real life offline. 💕 i've been shamed this same way for years, but on the other end of the scale. strangers online are constantly telling me i'm "overweight", or "unhealthy", or "a terrible role model" because of my size. but i know better. because i know this size 12 body of mine is curvy fit! 💪🏼 i know that these bootylicious curves makes me sexy, strong, and stylish! i also know that my self-worth does not depend on the size of my jeans or what other people say about me."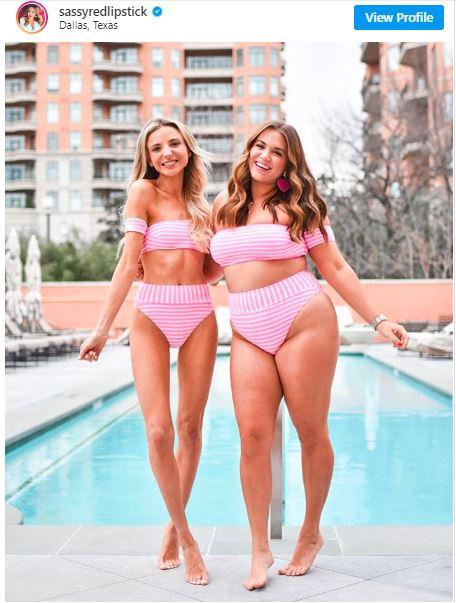 Article continues below advertisement
Which is probably easy for some people to forget, so they go and feel like it's "okay" to make such condescending and harsh remarks to complete strangers on the internet.
Sarah finished up by saying:
"🍑💖 please remember, body shaming is never okay!! and we should all speak kind words to each other online and in real life. your words have power and meaning. and we could all benefit from spreading a little more love and positivity. 😘"
People were all about Sarah and Dani's post, there was much "yasss"-ing to be had.
Ultimately, they do make a good point. It's not like they're going around trying to convince everyone to be like them, but they're out there trying to live their best lives the way they are and are encouraging everyone else to do the same.
What's so wrong with that?
Article continues below advertisement