4 Celebrities Who Got Accused of Bodyshaming with "Fitspo" Posts
When you post online as a celebrity, lots of people see your stuff. Which means there's a lot of room for people to be offended.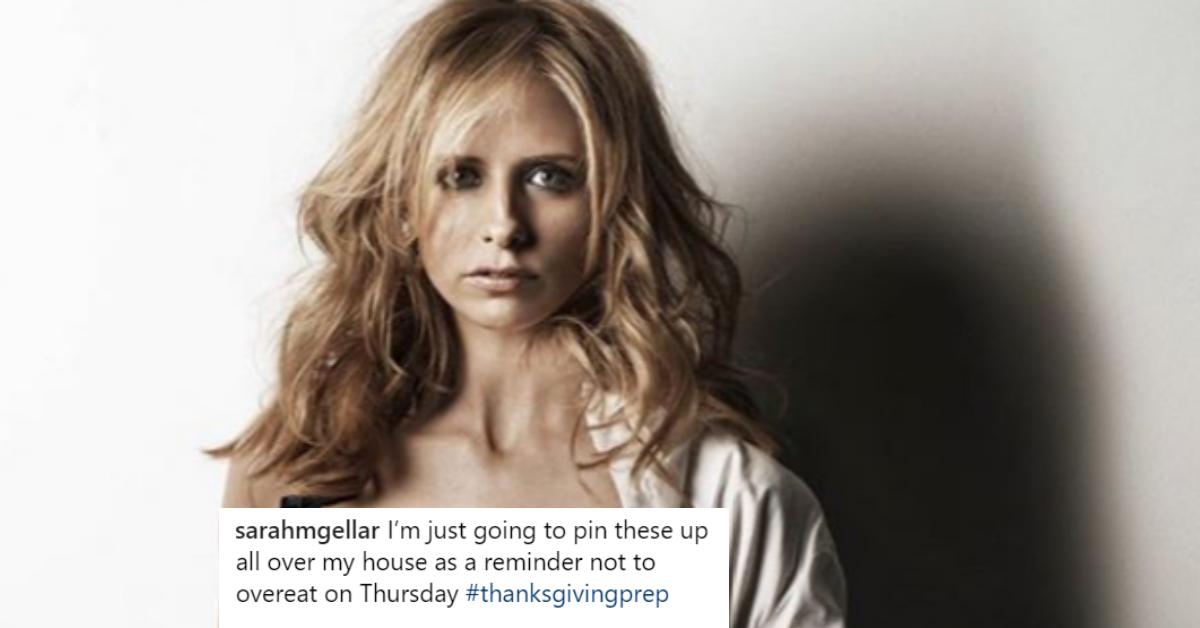 It's not hard for me to feel physically inadequate. All I need to do is log into social media and scroll through countless fitness models and muscular dudes doing workouts that seem impossible as sweat glistens and rolls down their perfectly sculpted abs.
Usually it inspires me to work out and eat a bit healthier, which I have been doing, but no matter what, I always feel like there's someone bigger, stronger, leaner, more vascular, and just all around sexier than I am. I mean, no matter how good I look or how hard I work, I'm never going to be Jason Momoa — it's just not going to happen.
I don't let it get me down that much, because that's not something I can control so I just "gotta do me", as the cool kids say. But for some, it's not that simple, and they see the constant "fitspo" posts on the internet as a huge negative or an indirect form of bodyshaming.
Article continues below advertisement
Which is what recently happened with Scooby Doo: Monsters Unleashed star Sarah Michelle Gellar after she posted a few modeling pictures as a personal reminder to not overeat this Thanksgiving.
Article continues below advertisement
Whenever it's Turkey Day, engorging is way, way too easy. You've got a big, beautiful bird in front of you. Gravy. And the desserts, my God, the endless amounts of delicious fall-themed desserts like pumpkin, sweet potato, and apple pie, or my aunt's Yum-Yum cake. I have been eating that for years and I still have no idea what's in it, but I can guarantee that I'm stuffing away at least 1,000 calories of that alone this Thanksgiving.
Article continues below advertisement
41-year-old Gellar's post, with the caption "I'm just going to pin these up all over my house as a reminder not to overeat on Thursday #thanksgivingprep" seemed to anger folks, and they were quick to lambaste the actress in the comments section:
"Hey @sarahmgellar I freakin love you, but this messaging (esp for young vulnerable girls) is crap. What about someone who can do both? What about considering your messages through a body-shaming/adding to shitty culture filter before posting? Your body is gorgeous, but so are all bodies – chubby, fat, curves need lifting up, not more demonising," one follower wrote.
Article continues below advertisement
Some argued that a day here and there of over-indulging isn't going to destroy one's waistline, but even if someone isn't slim, that's not necessarily a bad thing:
"One day of eating good food and enjoying tradition with your family and friends won't change your body. And even if it did… is it bad to be anything but slim?"
Article continues below advertisement
Others felt that the castigation of Sarah was unjustified, that her post was taken way out of proportion and she wasn't bodyshaming others at all. Instead, she was just pep-talking herself into having a body that makes her happy.
"She doesn't wanna eat to the point where she feel set, I can relate to that, who does? That's not fun... Why do we have to shame her for wanting to keep the shape that she has? What's our issue that we are on here telling her she's a part of the problem...."
Article continues below advertisement
I love it. And I think sometimes we just need to stop jumping to conclusions and realize that all this was, is a joke and something for her. If you don't like it, just keep scrolling. She didn't do anything wrong here. Have a great holiday everyone!
Article continues below advertisement
The Veronika Decides to Die actress isn't the only star who found themselves in a bodyshaming controversy. Actress Chloe Grace Moretz publicly apologized after press materials for her film, Red Shoes & The 7 Dwarfs appeared online.
Article continues below advertisement
People weren't too happy with the poster's statement that because Snow White was no longer thin that she couldn't be beautiful. Oh, and the fact that she is shorter and clearly upset that she's no longer her tall, languid self.
Chloe publicly apologized on Twitter for the marketing materials, completely disavowing the direction the PR team took. She said no one consulted her or her team before they went public.
Article continues below advertisement


Article continues below advertisement
Then there were celebrities who got caught straight-up bodyshaming people, like Riverdale actor Charles Melton who once tweeted, when he was much younger, that "Fat chicks need to understand that wearing yoga pants is a privilege, not a right."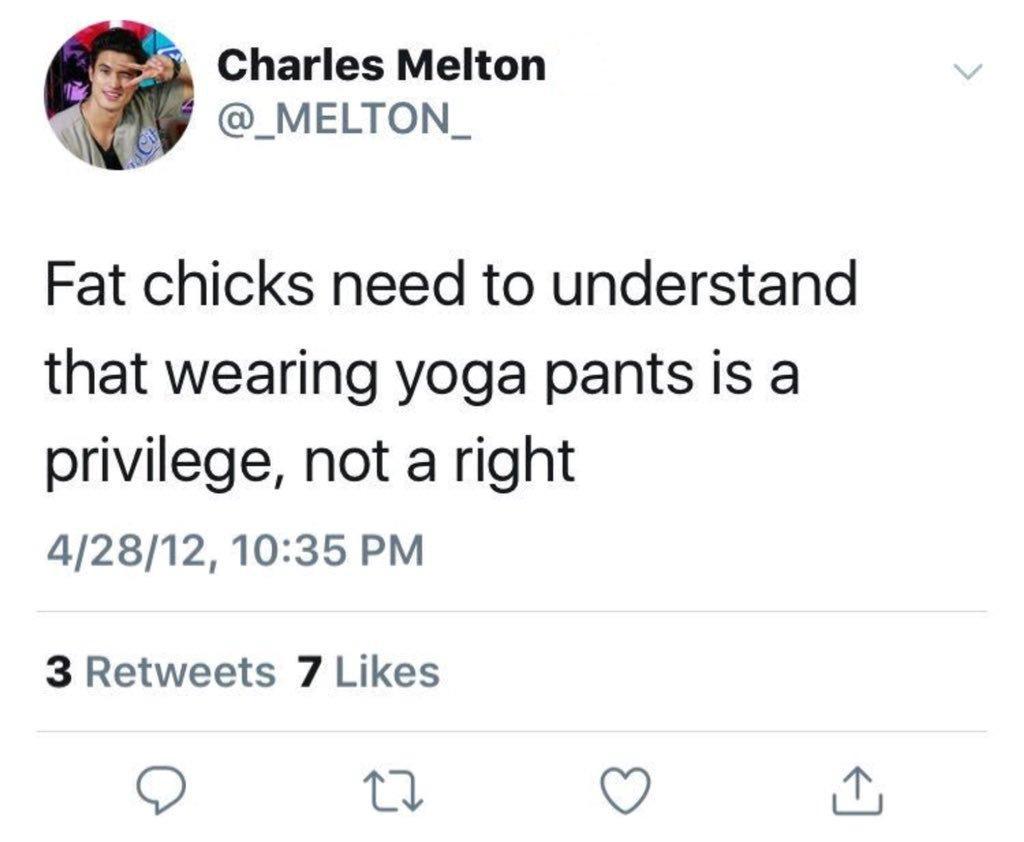 Article continues below advertisement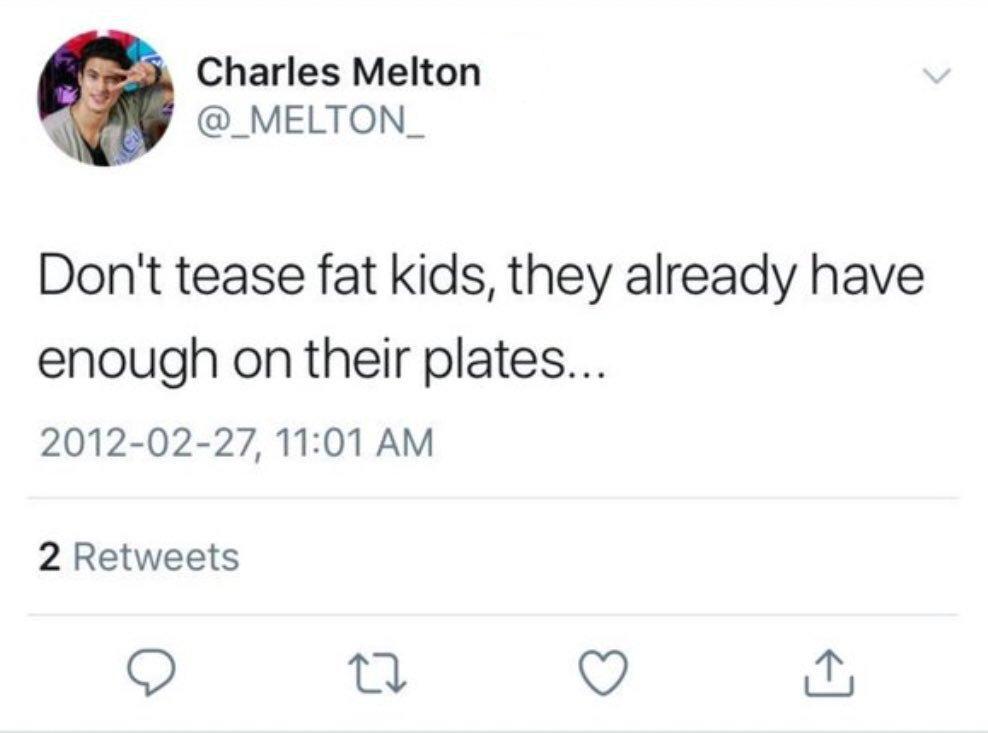 He was pretty savage when it came to dissing "fat people" on his Twitter account, with more than a few tweets making mean-spirited jokes at their expense. He decided to combat the negative press and social media uproar when the tweets were unearthed by making his account private.
Article continues below advertisement
Instagram fitness models were also called out for bodyshaming with "fitspo" posts, like this mom who got under a lot of people's skin with her post-pregnancy bounce-back pic, which asked, "What's your excuse?"
Article continues below advertisement
People didn't take too kindly to the question that Maria Kang posed, and accused the mom and personal health guru of bodyshaming other moms who weren't as trim and fit as her. It even sparked an online movement of moms who posted their own photos with their families saying that they didn't need excuses for the ways their bodies looked.
Article continues below advertisement
Do you think that people who are posting "fitspo" entries online are guilty of bodyshaming? Or do you think that celebrities and other notable figures online just welcome that kind of criticism from everyone online?