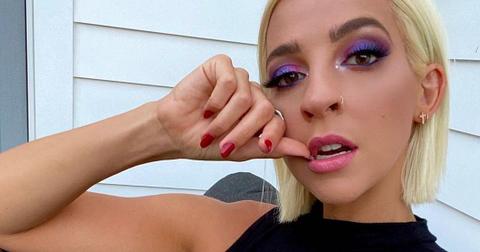 There's a Rumor That Gabbie Hanna Might Be in the Next Season of 'Euphoria'
By Katie Garrity

Updated
YouTuber Gabbie Hanna returned to social media recently after taking a break. The controversial social media influencer is no stranger to rumors. In just 2020 alone, Gabbie has been under fire for allegedly supporting YouTuber Jessi Smiles' ex-boyfriend, Curtis Lepore, after she accused him of sexually assaulting her; criticized by Trisha Paytas for spreading a rumor that she had herpes; and, more recently, has been accused of being transphobic.
She has been on the other side of being "canceled" multiple times and been turned into a meme on TikTok. Due to all the hate coming her way, she posted a video where she claimed YouTube "shadowbanned" her which caused her views to drop. She explained that she had been receiving death threats from others online, leading to her deletion of some of her social media accounts.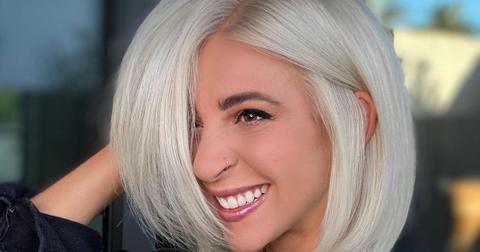 Like every other online influencer, Gabbie's personal life and career are constantly in the social media spotlight for good or for bad. The latest rumor to involve Gabbie is about her possible casting in Euphoria Season 2.
A rumor claims that Gabbie Hanna will be starring in 'Euphoria' Season 2.
The rumors started on Twitter where now thousands of tweets from Gabbie's followers have shared speculations over the YouTuber's appearance on the HBO teen drama. One of the more popular tweets that left many in a state of unrest said, "Youtuber & Artist Gabbie Hanna is rumored to join season 2 of HBO's Euphoria as a recurring character, set to play a new student at the high school victim to high school bullies."
While Gabbie's fans were excited and looking for confirmation from the 29-year-old about the news, there were many others who were disappointed in the supposed casting.
Gabbie put the rumors to rest when she saw them start to spread.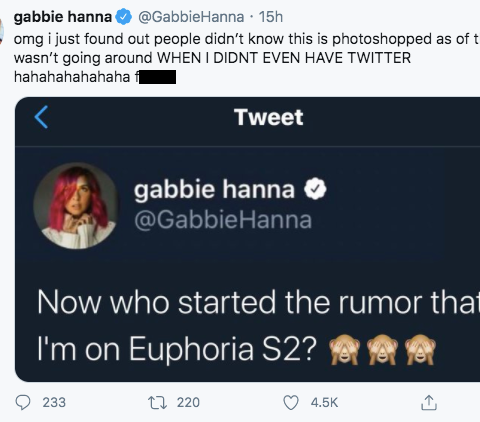 'Euphoria' fans' initial reaction to the Gabbie rumor was not super kind.
While some of Gabbie's fans were excited about the rumor that she may appear in the HBO series, others were not so kind about the potential new casting. One user wrote, "one pandemic at a time pls."
Another joked that Gabbie's appearance would just be another blow to the year 2020. They tweeted, "gabbie hanna claiming that she's in euphoria season 2 is the straw that broke 2020's back for me."