Gabbie Hanna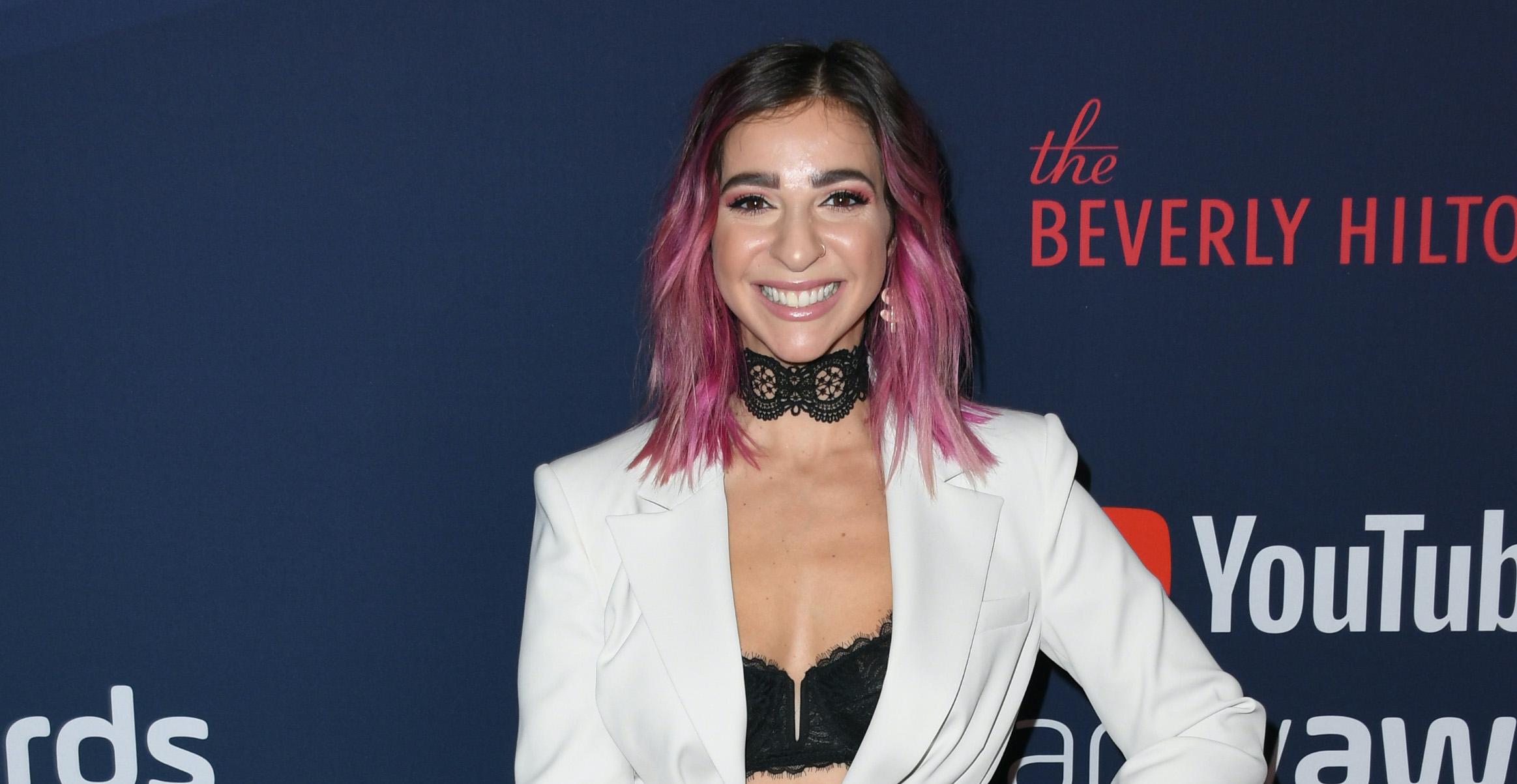 Many will remember Gabbie Hanna from her days on Vine, where she made funny, relatable content in six-second clips, before she made her transition to YouTube. Her longtime rise to fame has given her more than six million subscribers to her main YouTube channel.
Since her initial rise to internet fame in 2013, she's been at the center of a handful of controversies that has since led her to take a break from social media. At this time, she is not active on Twitter or Instagram and hasn't posted to her YouTube channel since before her break.
Gabbie Hanna is the author of a New York Times bestselling book of poetry.
One of Gabbie's many creative pursuits over her long internet career includes a book of poetry. The collection, titled Adultolesence, is written in a Rupi Kaur-style simplicity while discussing some of the nuances of growing up.
Upon the book's release in 2017, it quickly became a New York Times bestseller as her subscribers rushed to order the book. Since it's release, though, it's received some mixed reviews.
Currently, the book has a 1.5-star rating on Google, with many readers writing that they felt the poems were too tweet-like and simple.
Gabbie Hanna's biggest drama involves former Vine star Curtis Lepore.
Gabbie's biggest controversy involves her former friendships with some Vine stars, including Jessi Smiles and Curtis Lepore. In early 2014, Jessie filed a lawsuit against her ex-boyfriend, Curtis, alleging he had raped her while she was over at his house with a concussion.
This drawn-out and very public battle between the two stars also ended Gabbie's friendship with Jessi. She alleges that Gabbie openly supported Curtis even after the lawsuit had gone public, ultimately making Jessie feel alienated from her friend.
The drama was recently brought back up when Jessi made a video addressing what happened between her and Gabbie, and she was called out publicly by her followers for manipulating some into believing her side, as she alleged there was no "proof."
This, coupled with some of her other recent dramas, was what ultimately led her to delete her Twitter and Instagram.
Who is Gabbie Hanna's boyfriend?
Gabbie has never been big on discussing her love life — unless it's in a storytime video, that is. She has made many videos discussing some of her ex-boyfriends without ever naming them publicly, choosing to keep much of her private life as personal as she can.
Gabbie's most-recent boyfriend is her first public relationship. Currently, it appears Gabbie is dating Payton Saxon. Before deleting her Instagram, she frequently posted photos with him, tagging him in these posts. On Payton's page, he often makes posts about Gabbie and her music, vocalizing his support of his girlfriend.
A clip from Gabbie's podcast went viral for all of the wrong reasons.
Around the same time that Gabbie was dealing with the fallout from her drama with Jessi, Gabbie made an episode of her podcast, called Unfollow Your Dreams, addressing why she was mostly silent about the issues on her public platforms. In the podcast, there's a clip of Gabbie having what seems like a dramatic meltdown, alleging that everyone calling her out online is "bullying" her.
The clip quickly went viral on TikTok, with many users mocking her in their videos. This, as well, was what made her decide to take her current break from social media.
Latest Gabbie Hanna News and Updates