What the 'Game of Thrones' Stars Were Doing Before They Got to Westeros
Chances are you haven't seen most of the 'Game of Thrones' cast's early work — they were relatively unknown 10 years ago. Here's what some of them did before their HBO fame.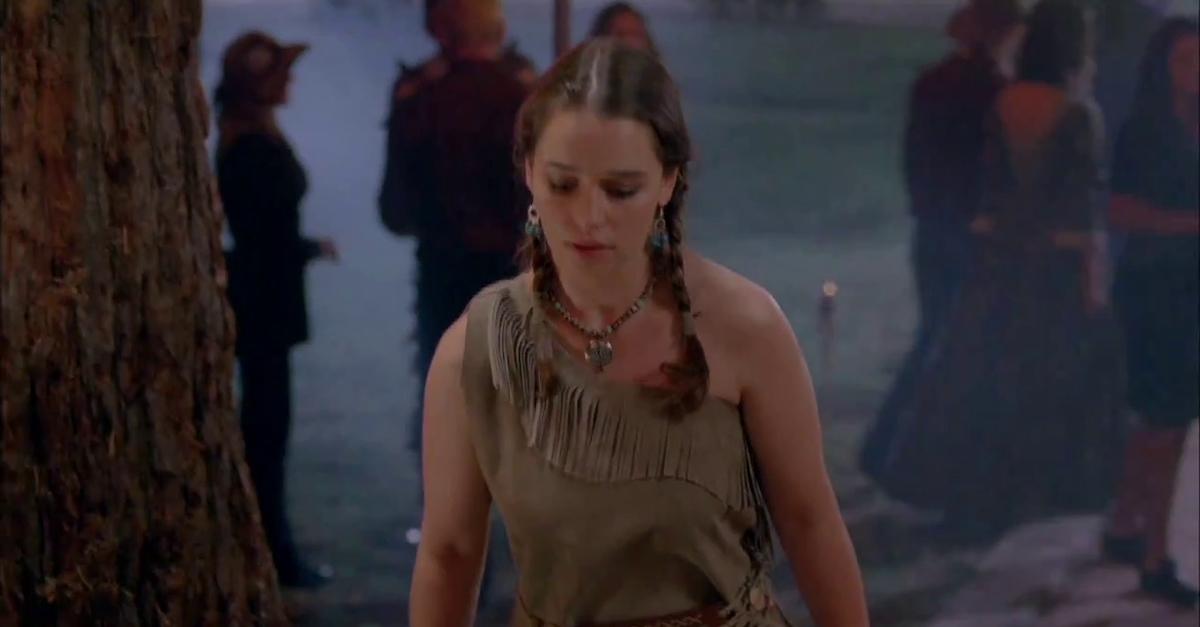 With the exception of Sean Bean and Peter Dinklage, most of the Game of Thrones cast was relatively unknown before the HBO series came to be — at least to American audiences. Though a few were staples on British TV, Game of Thrones is definitely their most well-known project to date. For a few, like Kit Harington, Maisie Williams, and Sophie Turner, it was their first screen role ever.
Now that winter has come and gone, we thought it would be fun to take a look even farther back to what some of the actors did before they came to Westeros. However, in some cases, we're guessing they'd probably rather we didn't.
Article continues below advertisement
1. Emilia Clarke (Daenerys Targaryen)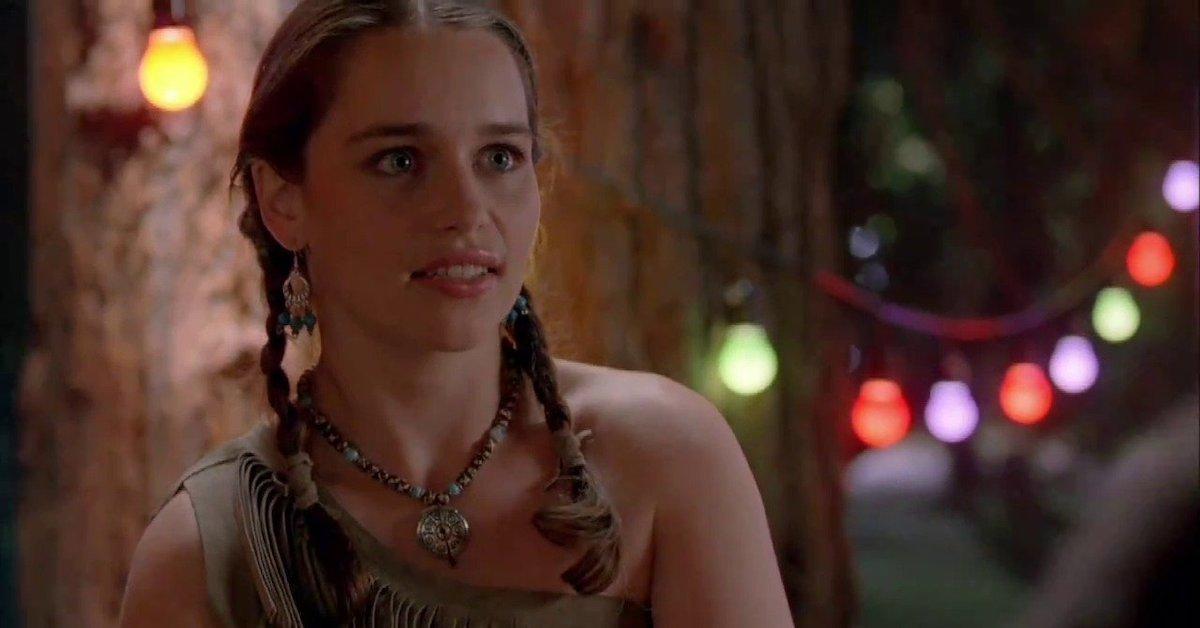 Khaleesi didn't have too many acting credits before nabbing the role of Daenerys Targaryen, and if we were her we'd like to forget starring in Triassic Attack. It's a Syfy network B movie in the spirit of Sharknado only less entertaining. Also Emilia's supposed to be Native American in it? So, yeah... that happened.
2. Lena Headey (Cersei Lannister)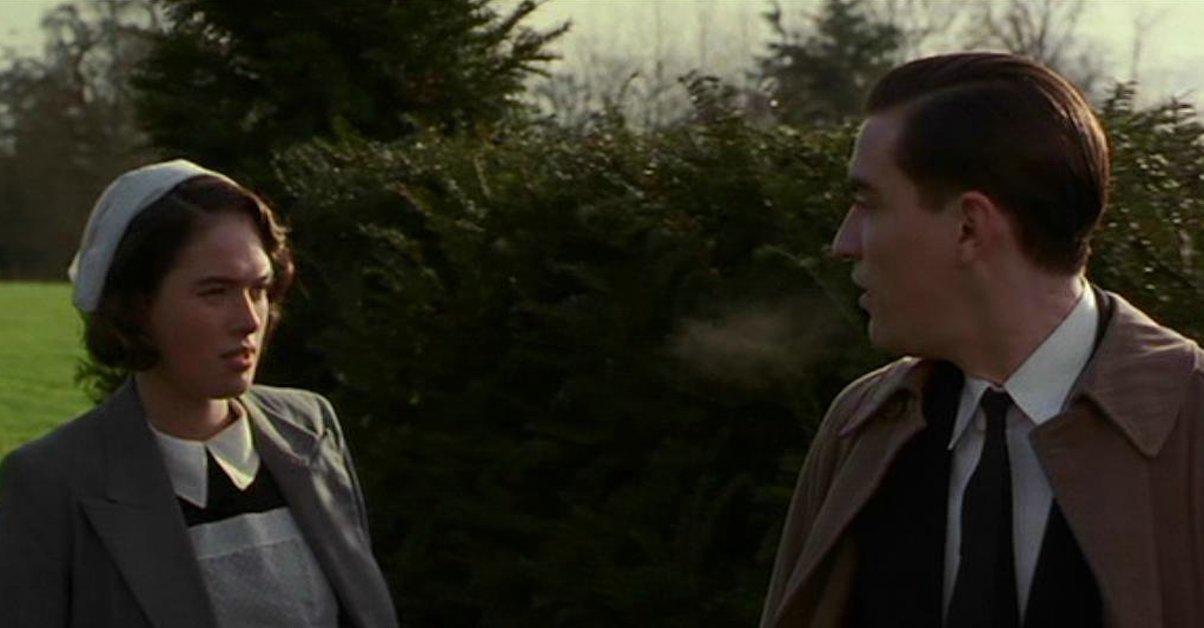 Though not her first role, Lena's first role in a major film was as a member of the housekeeping staff in the Merchant Ivory classic The Remains of the Day, starring Emma Thompson and Anthony Hopkins. How weird is it to see the Queen of the Seven Kingdoms as a maid here (alongside Ben Chaplin, who played a footman)?
Article continues below advertisement
3. Nicolaj Coster-Waldau (Jamie Lannister)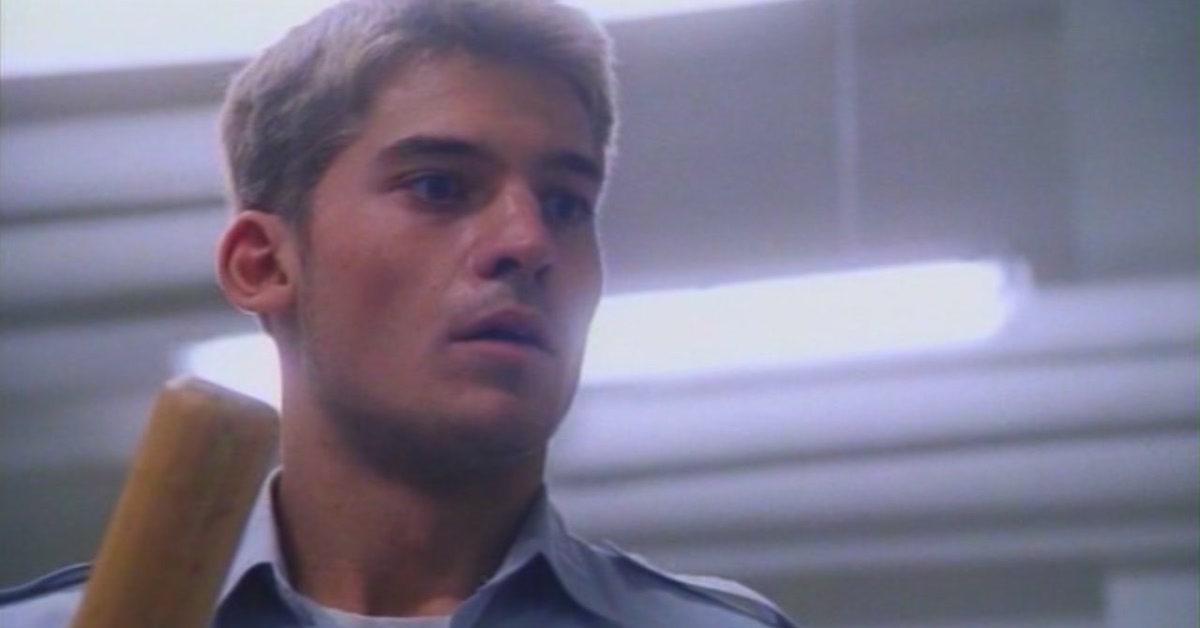 Nicolaj is Danish, so a lot of his pre-Thrones work is in Scandinavian TV and film. Here he is in the 1994 film Nattevagten (AKA Nightwatch) as Martin, a law student who moonlights as the nightwatchman at a forensic lab who gets mixed up with a serial killer. Actually sounds like it might be pretty good — at least better than the American remake that came out three years later.
Article continues below advertisement
4. Iain Glen (Jorah Mormont)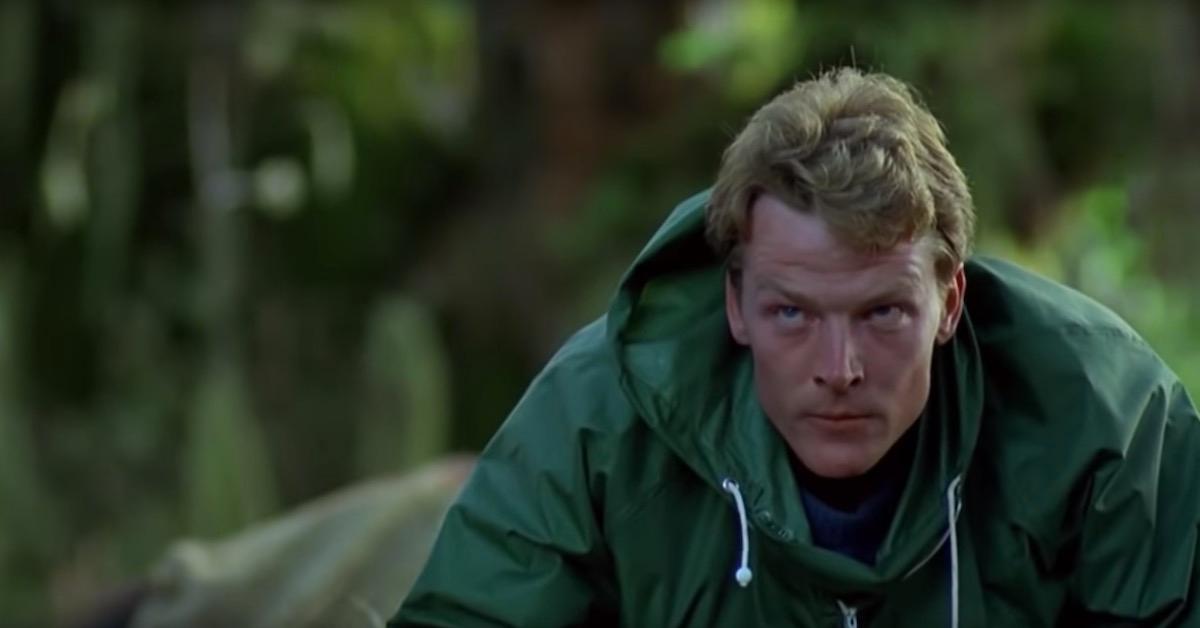 Long before being Dany's most trusted advisor, Iain Glen was a research assistant to Sigourney Weaver's Dian Fossey in the 1988 biopic Gorillas in the Mist. Unfortunately, his time on the research team gets cut short when he sleeps with another researcher.
Article continues below advertisement
5. Alfie Allen (Theon Greyjoy)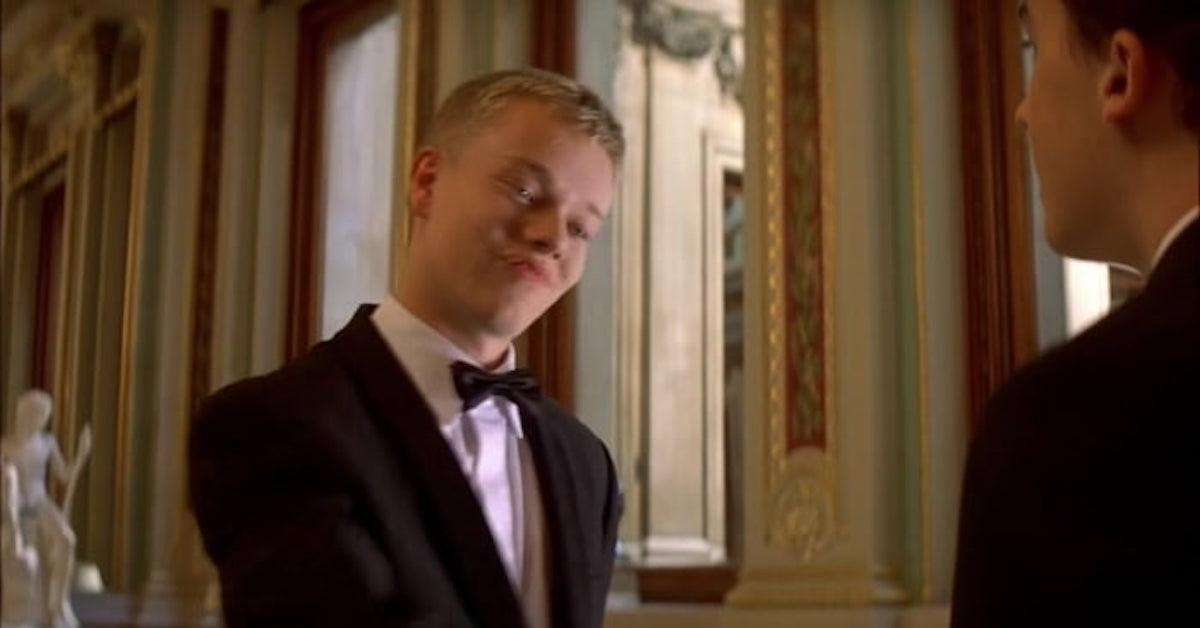 Before Game of Thrones, Alfie was more famous for his sister Lily's song about him than his acting work. He had a couple small roles as a kid but perhaps the most random pre-GOT job he had was as a bass player in Agent Cody Banks 2: Destination London.
Article continues below advertisement
6. Conleth Hill (Varys)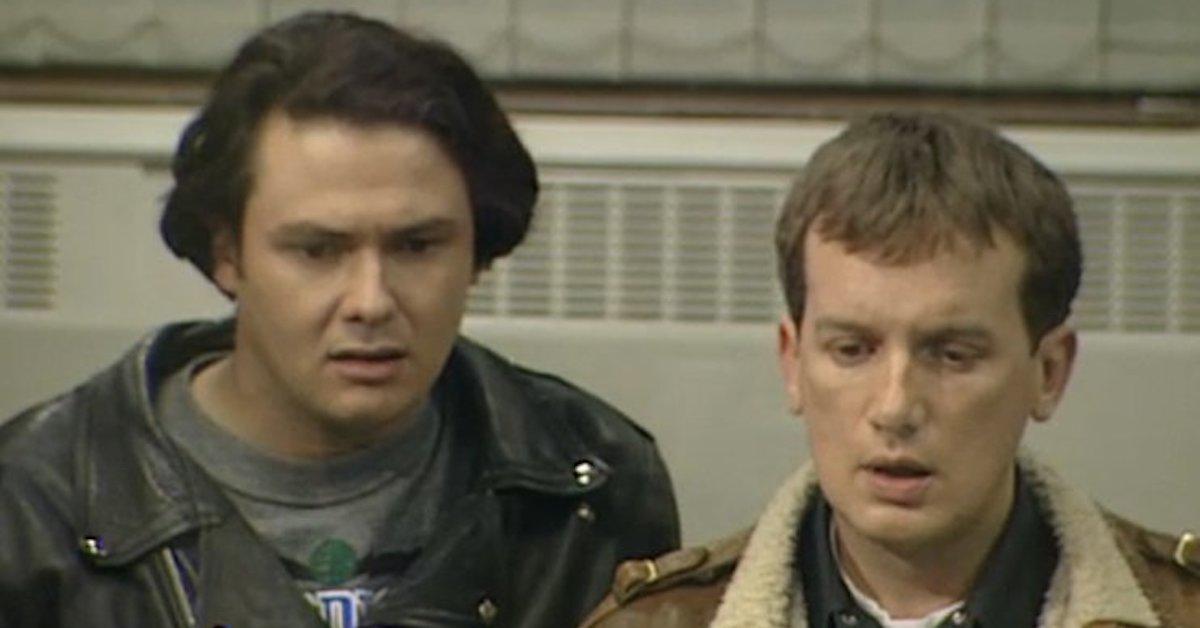 Before playing the Spider, Conleth and his full head of hair starred in a ton of television in the U.K. His big break came in 1992 when he was cast in the Brit-com Blue Heaven, which in typical U.K TV fashion ran for seven episodes over three years.
Article continues below advertisement
7. Liam Cunningham (Davos Seaworth)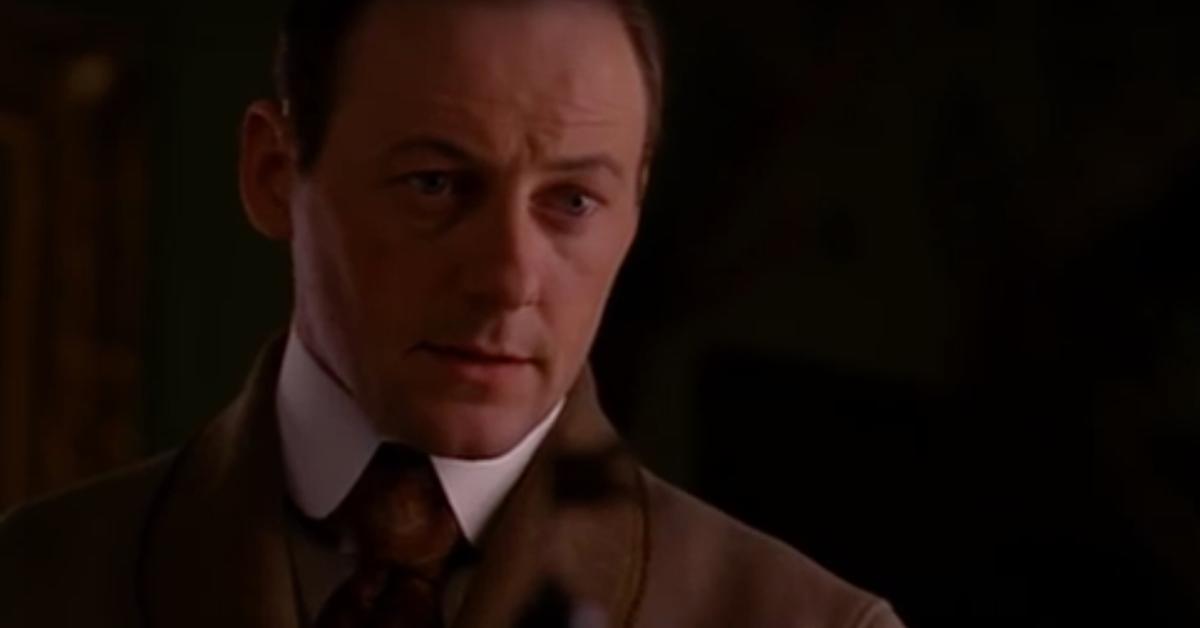 It's pretty crazy to look at this photo of Liam as Captain Crewe in the 1995 children's classic A Little Princess and realize he and the Onion Knight are one and the same. (He also plays Prince Rama in the dramatizations of his daughter Sara's stories.)
Article continues below advertisement
8. Gwendoline Christie (Brienne of Tarth)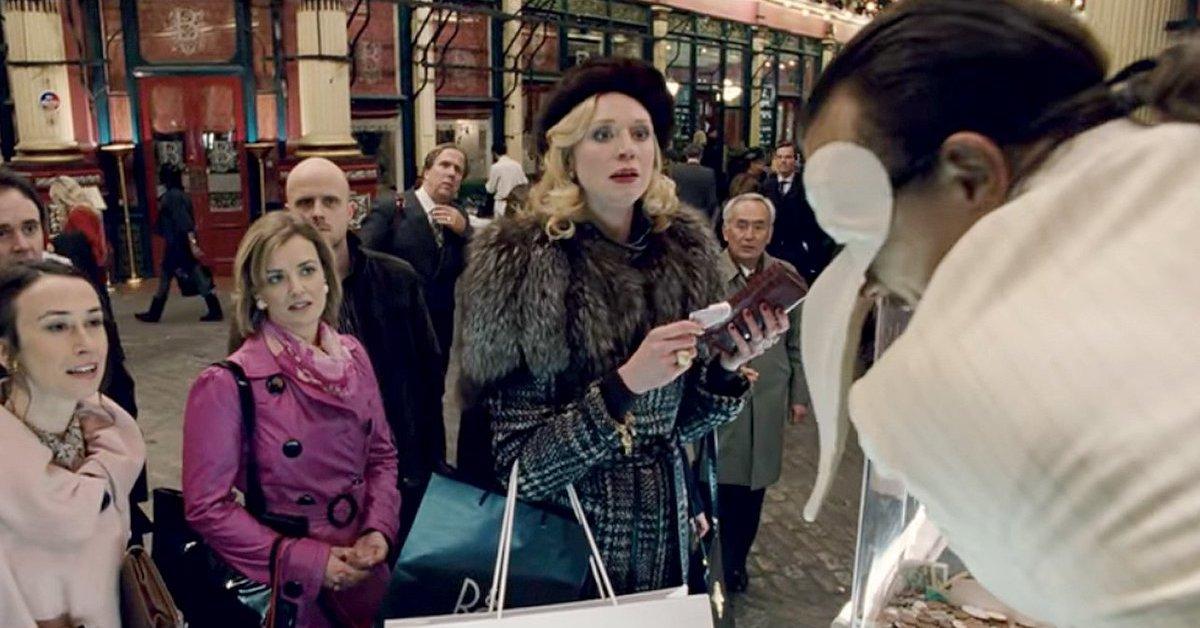 Prior to Game of Thrones, Gwen hadn't done a great deal of acting work, but she did play "Classy Shopper 2" in the 2009 film The Imaginarium of Doctor Parnassus, which includes Heath Ledger's final performance (there he is on the right).
Article continues below advertisement
9. Rory McCann (Sandor "The Hound" Clegane)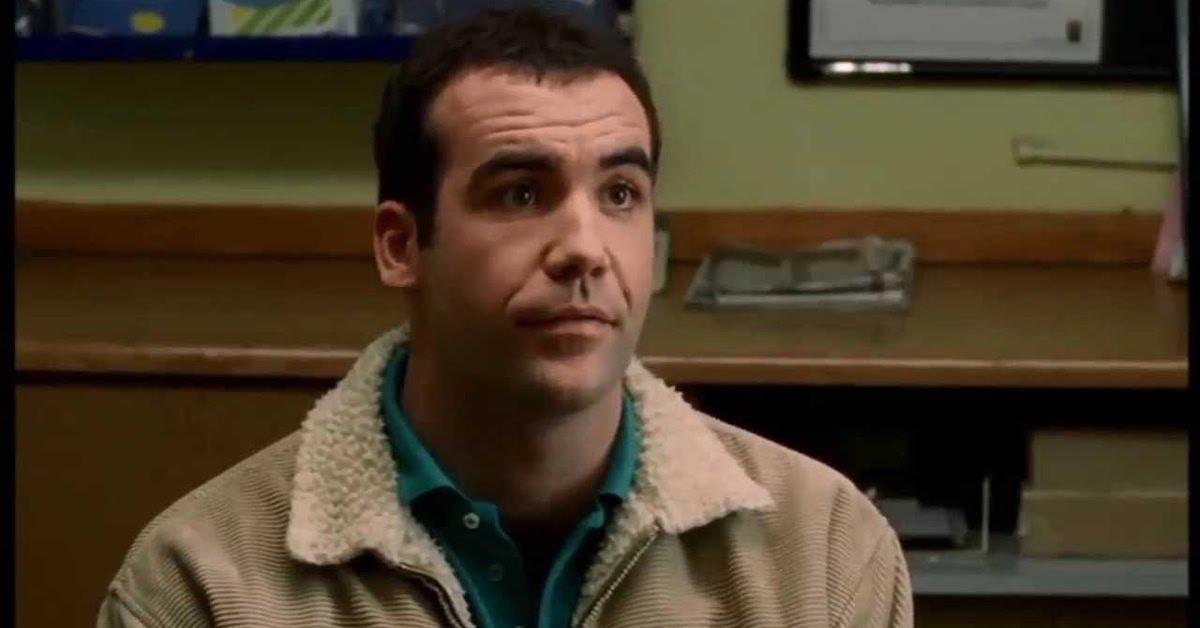 Can you believe this adorable little baby face is The Hound? From 2002 to 2003 he played Kenny McLeod on the Channel 4 series The Book Group, which is about an American in Scotland who forms a book club to make friends. His character was an aspiring author who has a disability and required the use of a wheelchair. A major departure from the tough killer bodyguard we know and love.
Article continues below advertisement
10. Jerome Flynn (Bronn of the Blackwater)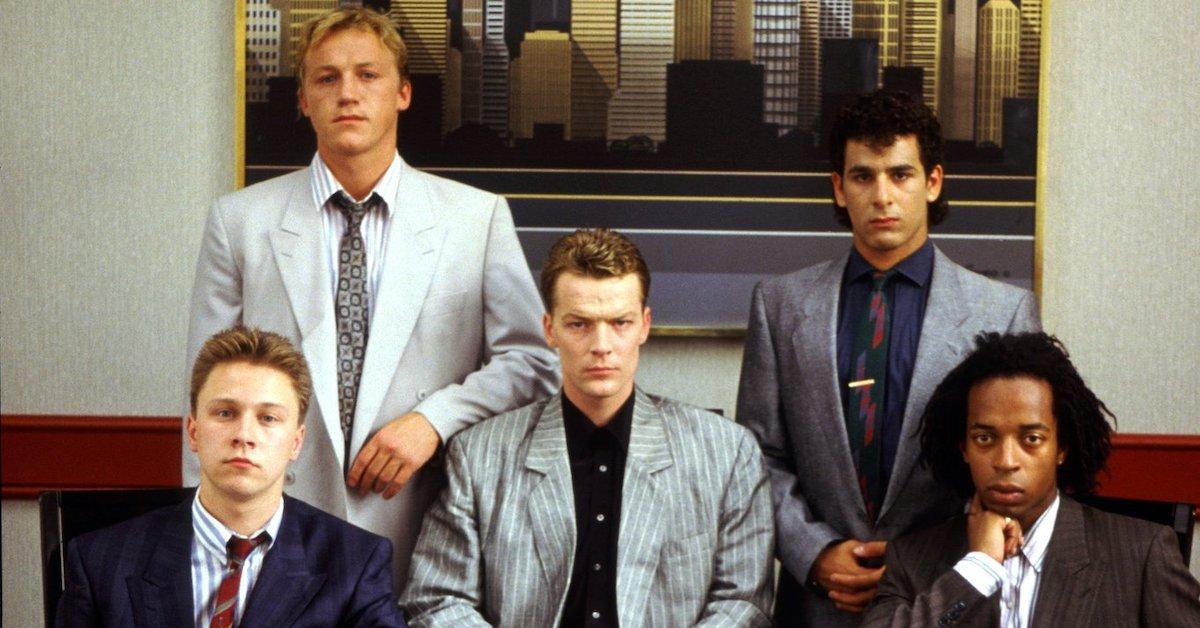 Fun fact: Jerome Flynn and Iain Glen never shared any scenes on Game of Thrones, but the actors go way back! They were both in a 1988 crime drama called The Fear where Iain (center) is the leader of an extortion and protection ring and Jerome is Freddie (upper left), a member of his gang.
Article continues below advertisement
11. Jacob Anderson (Grey Worm)
Grey Worm wasn't Jacob's first acting role but I'd rather talk about his secret R&B career instead! He records and produces under the name Raleigh Ritchie and he's actually really really good.
Article continues below advertisement
12. Charles Dance (Tywin Lannister)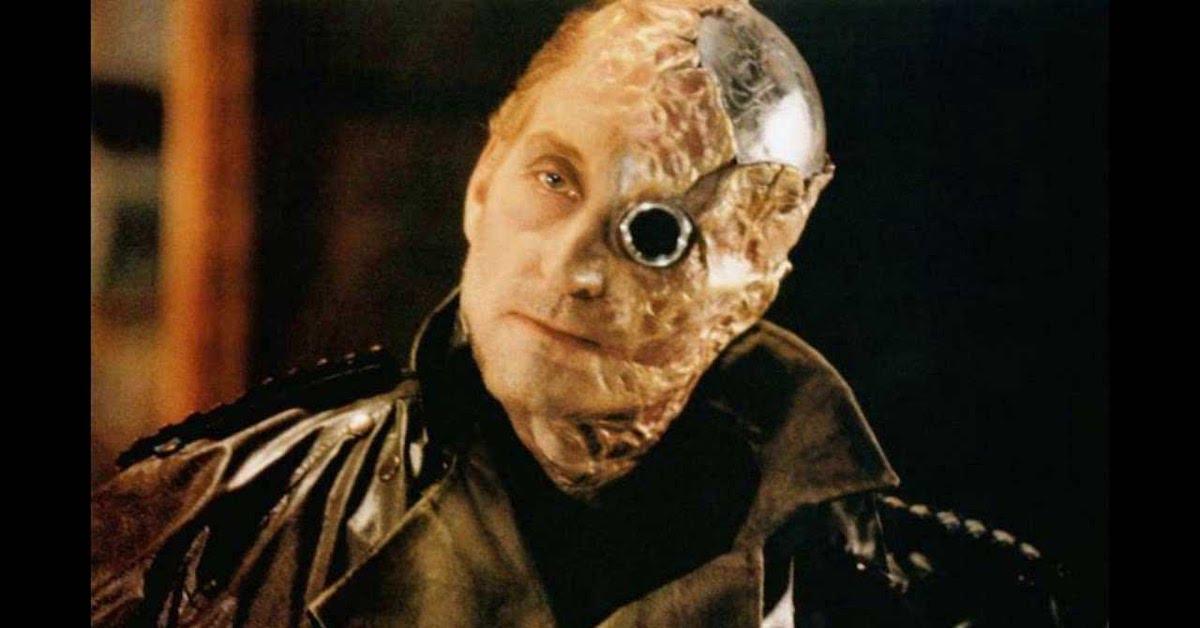 Charles has had a long career spanning more than four decades. But with 150 credits to your name, they're not all going to be winners. Here is ol' Tywin in 1996 as a space pirate in a movie called Space Truckers. Yikes.
Article continues below advertisement
13. Julian Glover (Grand Maester Pycelle)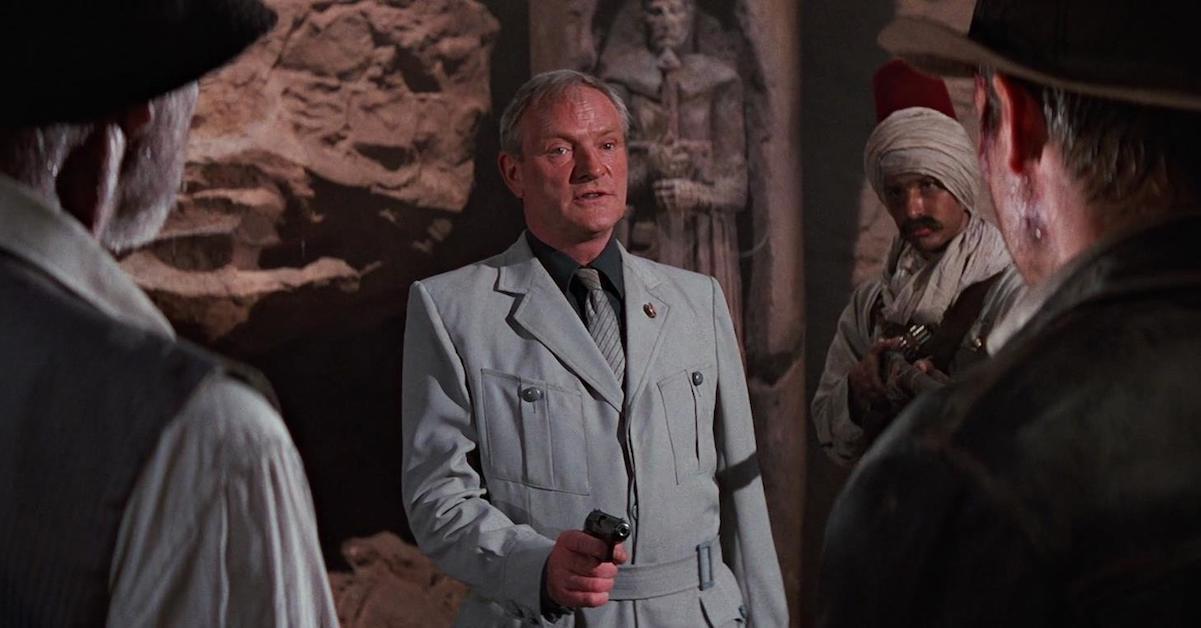 Julian Glover's career stretches even farther back to the late 1950s, but American fans probably remember him best as Nazi sympathizing grail seeker Walter Donovan in Indiana Jones and the Last Crusade.
Article continues below advertisement
14. Aidan Gillen (Petyr Baelish)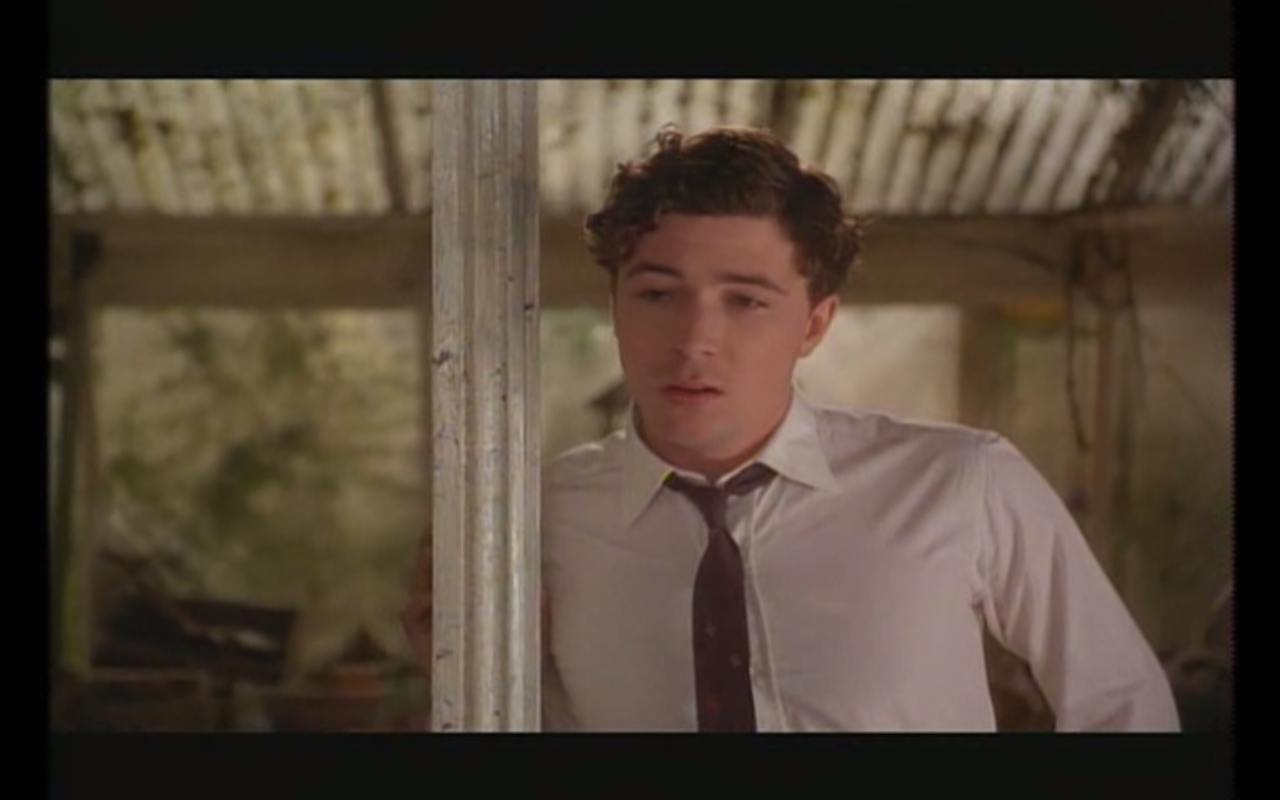 Pretty much everybody already knows Aidan aka Littlefinger played Mayor Tommy Carcetti on The Wire, but way before that he played Aidan in the 1995 romance Circle of Friends. Fun fact: Ciaran Hinds, who played Mance Rayder, is also in this movie!
Article continues below advertisement
15. Joe Dempsie (Gendry Baratheon) — with bonus Hannah Murray (Gilly)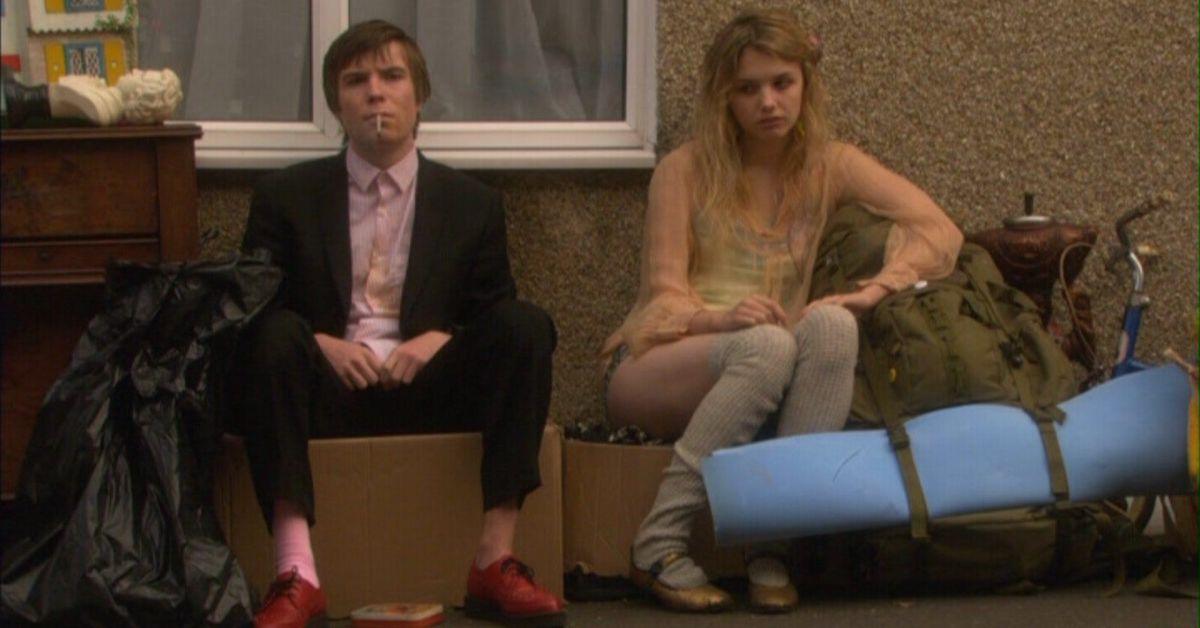 Before he was a heartthrob on Game of Thrones, Joe was a drug addicted hedonist on Skins, a popular British teen drama that was remade into a far inferior U.S. series for MTV. Joe played Chris and Hannah was his roommate Cassie. At the end of series two of the show, Chris dies of a brain hemorrhage and a traumatized Cassie runs off to New York City.