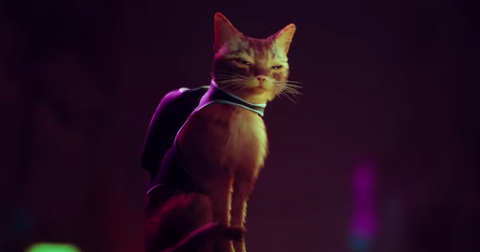 In the New PS5 Game 'Stray,' You Take on a City as a Stray Cat
By Gina Vaynshteyn

Updated
Hey all you cool cats and kittens! You may have heard the news about a mysterious new cat game for PS5, and we officially have more information about it thanks to Sony's PS5 live-streaming game event that went on today. The video game, which was previously titled HK_Project, has a name now: Stray. In Stray, you play a stray cat who explores a strange, futuristic city.
Stray: The new PS5 cat game everyone is meowing about.
In the new trailer for Stray, which was released today, June 11, you can get an idea of the game's premise. You play a stray cat (you probably get to customize your own cat character, but the one we see is an orange tabby wearing some kind of backpack/harness) who gets to wander around Kowloon Walled City (based on a real place in Hong Kong), an ungoverned city that kind of feels like a spot where the Mandolorian might hide out. The kitty interacts and sneaks around robots and cars and into alleyways. It looks and feels very dystopian and cool.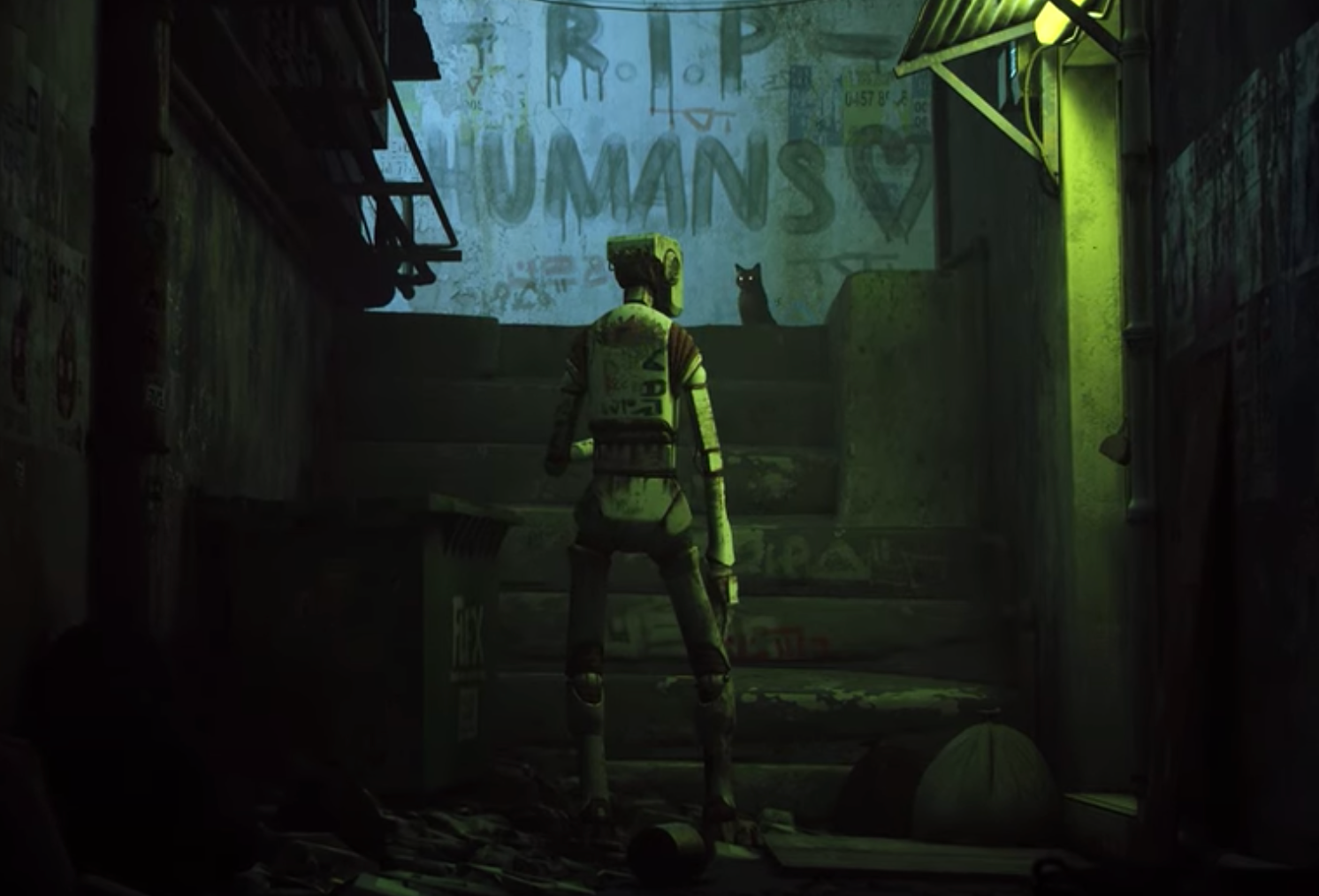 Anyway, according to the Playstation Blog, the creators of Stray started working on the game years ago. Annapurna Interactive reached out to the video game coders in April 2016 and gave them the resources to make Stray a (virtual) reality.
The really fun part about Stray is that the creators were actually inspired by their own cats, Murtaugh and Riggs. Plus, other team members have cats, so everyone was very well-versed in cat behavior. "Cats are always so playful, cute and lovingly annoying that it's an endless stream of gameplay ideas for us," the Playstation Blog states.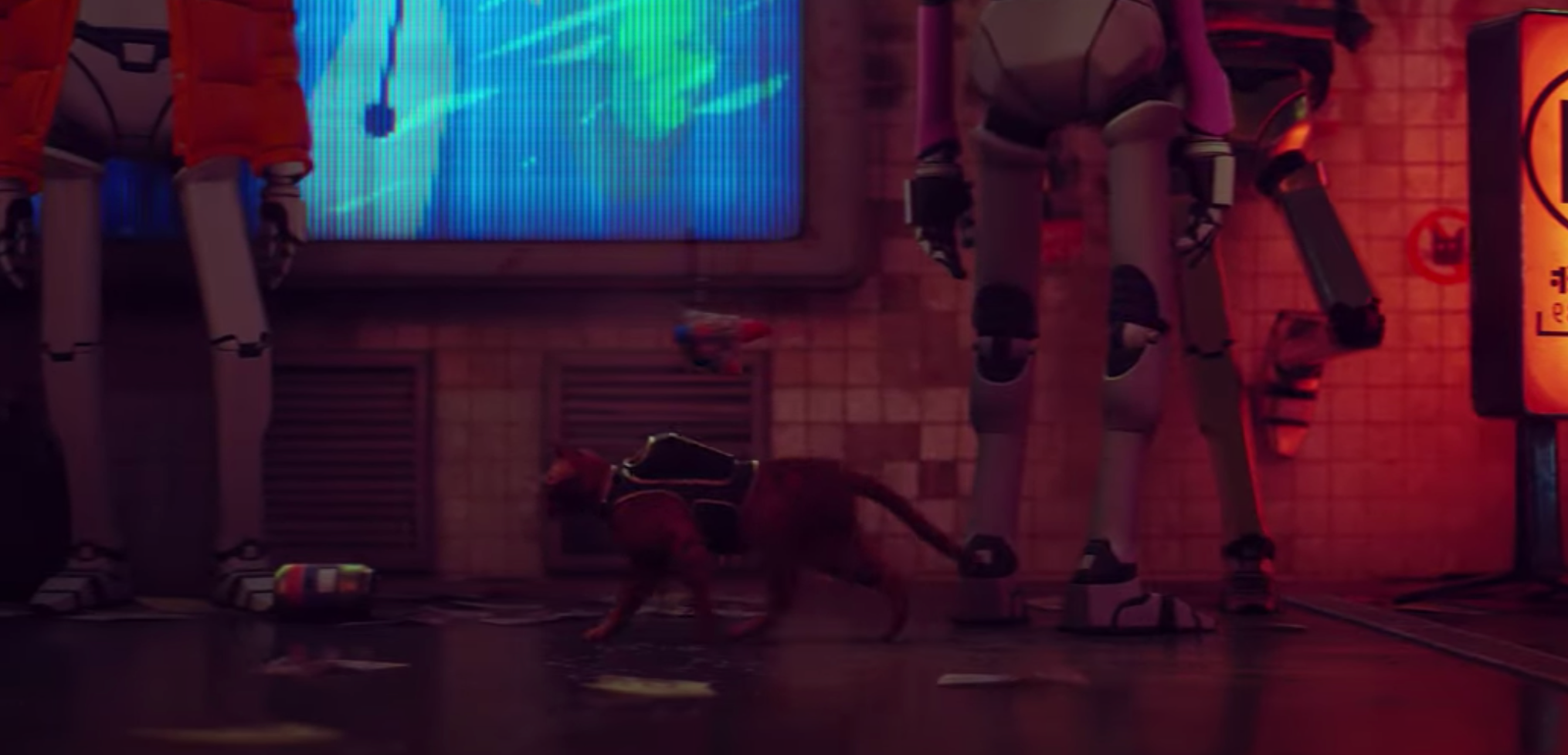 Plus, embodying a stray cat gives the player a "unique point of view for an adventure game. Exploring the strange world we are building feels really fresh when you're sneaking under a car, or walking the rooftops with the inhabitants below unaware of your presence." They add, "Or if you want them to be aware, you can just meow endlessly to annoy them."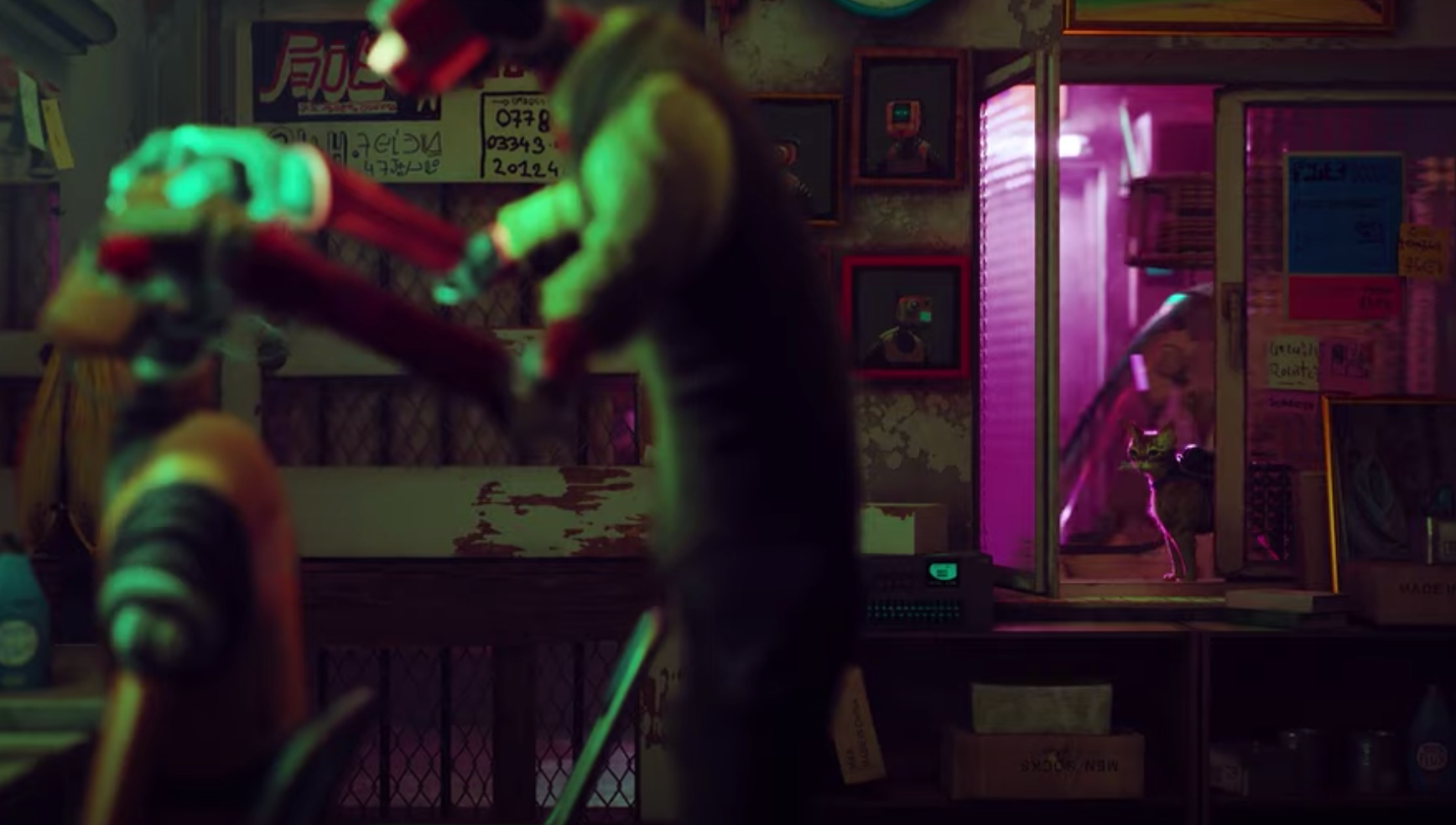 When will Stray be released?
Stray is coming sometime in 2021. According to the Playstation Blog, the game is still in development, but the creators are excited to show "more of the gameplay like exploration and puzzle-solving, as well as fast-paced action sequences."
Watch the teaser released today:
Twitter is already obsessed with Stray.
Stray will most likely be a pretty big deal in 2021, so get ready to get your paws on it as quickly as possible.
We'll be keeping an eye out for more updates about Stray as they come.