These 'Animal Crossing' Chocolate Eggs Have Collectible Figurines Inside
To add to the list of things you can buy to show off your passion for the 'Animal Crossing' franchise, you can now buy 'Animal Crossing' chocolate eggs.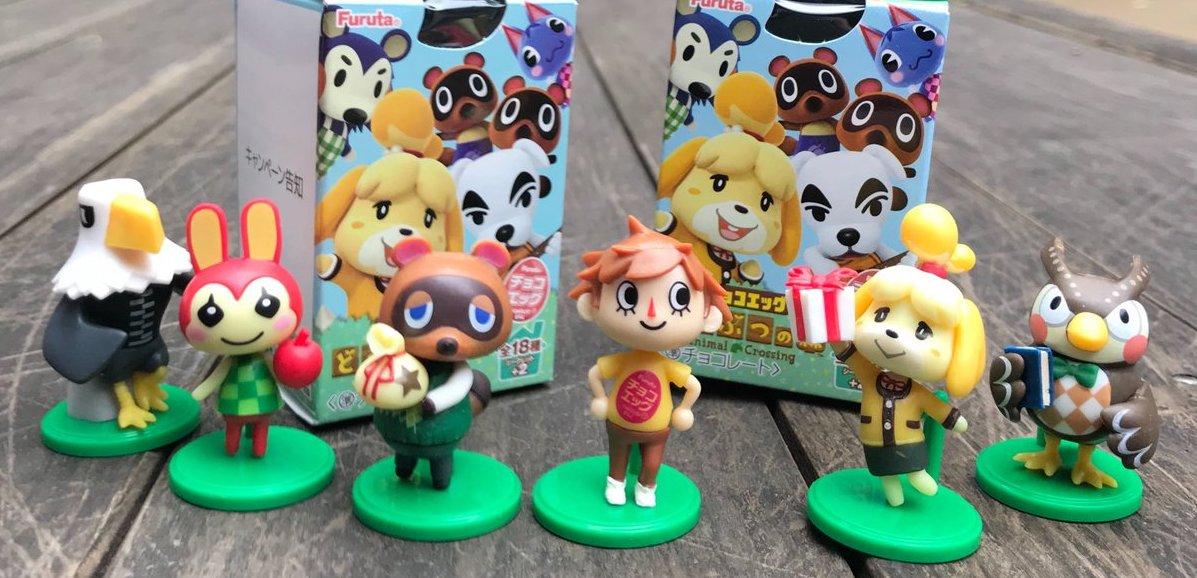 It seems like there's no shortage of fun Animal Crossing themed merchandise to allow hardcore fans to truly express their level of obsession with the game. But a new item that's got many fans talking is the Animal Crossing chocolate eggs.
These eggs, which were released just before the game's launch, include collectible figurines in each egg.
Article continues below advertisement
What are the 'Animal Crossing' chocolate eggs?
Similar to Kinder Eggs, these eggs are a hollow milk chocolate egg with a white chocolate inner coating. Inside of each egg is a capsule that contains one of the different figurines, which you'll have to assemble yourself.
Article continues below advertisement
In total, there are 20 different figurines you can collect, representing the game's staple characters as well as some favorite villagers. The figurines you can find inside of the eggs include Isabelle, Tom Nook, KK Slider, Sable, Timmy and Tommy, Blathers, Goldie, Apollo, Marshall, Julian, Bunnie, Fauna, Peanut, Stitches, Fang, Hamlet, Molly, Rosie, and two mystery ones. (Spoiler: they're the male and female villagers!)
Some of these are obviously rarer than others, and since you can't buy the eggs knowing which character will be inside, every purchase is a guessing game.
As there are over 350 different villagers that have appeared in the Animal Crossing franchise across the games, these are only a small number of the villagers you can have on your island — though these ones are known to be the most popular.
Article continues below advertisement
Where can I buy the 'Animal Crossing' chocolate eggs?
The eggs, unfortunately, are only sold in Japan, as they are manufactured by Japanese company Furuta. In Japan, you should be able to find them at convenient stores like 7/11.
For those of us who don't live in Japan or have friends in the country to send us these goodies, there are other ways to get the Animal Crossing chocolate eggs to the US.
Article continues below advertisement
Sugio Mart, a Japan-based company, is selling the eggs for $15 USD a piece, though you'll have to factor in shipping and international fees while you're at it. It's a hefty price to pay for one chocolate egg, though if you're really committed, it may be worth the investment.
Article continues below advertisement
If you're not a fan of the guessing game that comes with buying a bunch of chocolate eggs to complete the collection, you can buy the figurines individually. They're available on Aitai Kuji for about $9.10 USD a piece, which is a much more reasonable price point. You can request specific figurines, though be aware that some of the more popular figures, like the villagers or Marshall, come with a small price jump.
You can also look for the set on Amazon, though they'd be sold by individual sellers for whatever price point they list them at. The current listing only has one available for $199.
Those looking to collect the whole set will have to make a hefty investment, though if you're only looking to have a couple to display next to your Nintendo Switch system, any of these options are reasonable.