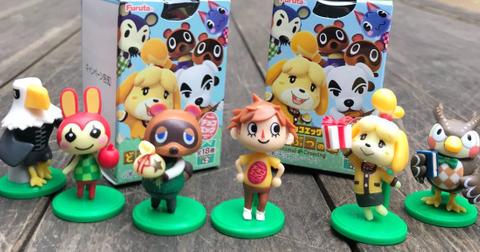 These 'Animal Crossing' Chocolate Eggs Have Collectible Figurines Inside
By Sara Belcher

Updated
It seems like there's no shortage of fun Animal Crossing themed merchandise to allow hardcore fans to truly express their level of obsession with the game. But a new item that's got many fans talking is the Animal Crossing chocolate eggs.
These eggs, which were released just before the game's launch, include collectible figurines in each egg.
What are the 'Animal Crossing' chocolate eggs?
Similar to Kinder Eggs, these eggs are a hollow milk chocolate egg with a white chocolate inner coating. Inside of each egg is a capsule that contains one of the different figurines, which you'll have to assemble yourself.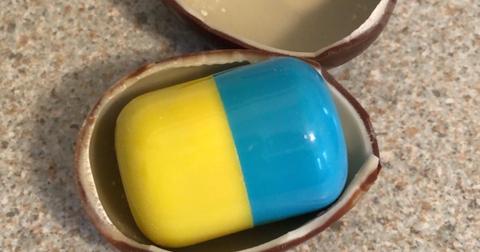 In total, there are 20 different figurines you can collect, representing the game's staple characters as well as some favorite villagers. The figurines you can find inside of the eggs include Isabelle, Tom Nook, KK Slider, Sable, Timmy and Tommy, Blathers, Goldie, Apollo, Marshall, Julian, Bunnie, Fauna, Peanut, Stitches, Fang, Hamlet, Molly, Rosie, and two mystery ones. (Spoiler: they're the male and female villagers!)
Some of these are obviously rarer than others, and since you can't buy the eggs knowing which character will be inside, every purchase is a guessing game.
As there are over 350 different villagers that have appeared in the Animal Crossing franchise across the games, these are only a small number of the villagers you can have on your island — though these ones are known to be the most popular.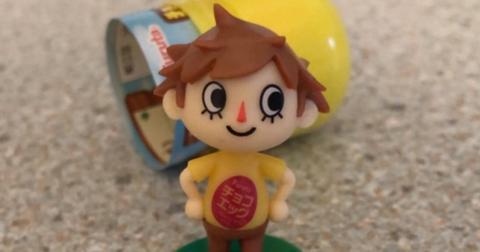 Where can I buy the 'Animal Crossing' chocolate eggs?