Several Garibaldi Group Members Are Still Making Music
Many fans have wondered where the Garibaldi group members are now. However, recently one of the originating members sadly passed away.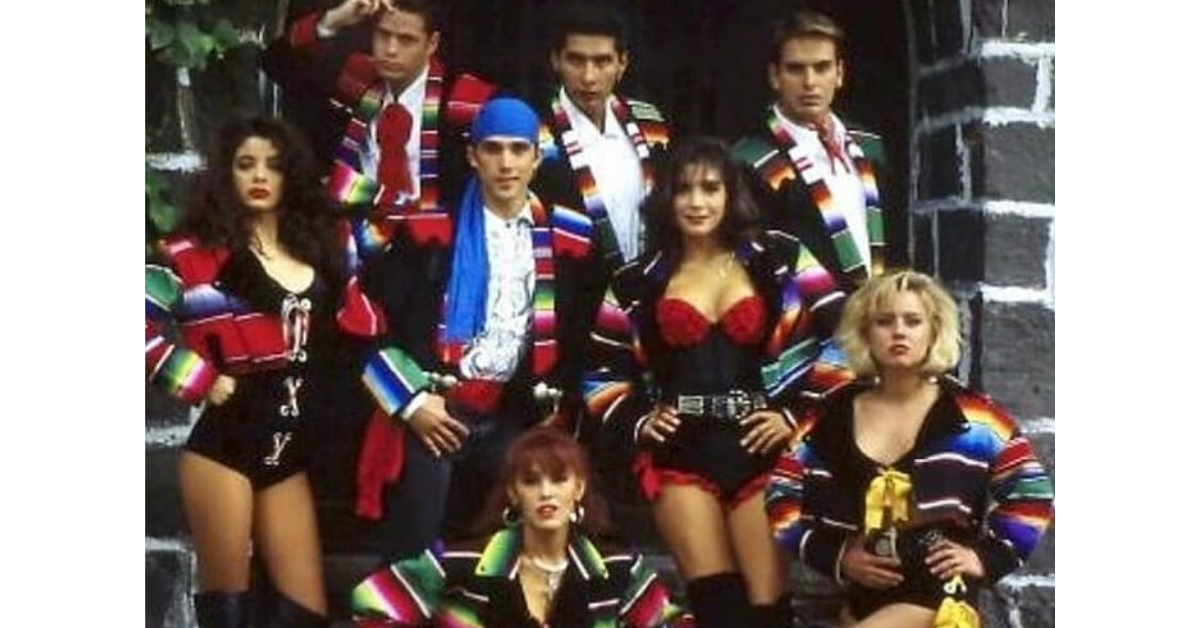 If you grew up in the mid-80s, then there is a good chance you remember the Mexican pop supergroup Garibaldi. Garibaldi was known for its traditional charro costumes while singing modern versions of traditional songs.
Article continues below advertisement
In 2010, the group reunited in celebration of the 200 years of Mexican Independence. However, since then, the group hasn't been in the spotlight. Many have wondered where the Garibaldi group members are now, until recently when one of their originating members passed away.
Former Garibaldi member Xavier Ortiz passed away at age 48.
Xavier Ortiz died on Sep. 7, 2020, as reported by the singer's former partner Sergio Mayer Breton on Twitter. "With deep sadness and great pain, I report the death of my dear brother and great colleague of the Garibaldi Group and actor, Xavier Ortiz," Mayer tweeted. "My sincere condolences to his family, friends, and the artistic community."
Article continues below advertisement
Xavier's sister, Olga Ortiz Ramirez, revealed in a tweet that her brother died by suicide, as reported by Joaquin Lopez-Doriga on Twitter. Before his death, Xavier had dabbled in acting, appeared on several TV shows and films throughout his career, as well as many high profile theater productions.
Article continues below advertisement
He was also previously married to fellow Garibaldi member Patricia Manterola. The two dated for 10 years and eventually married in April 1999. After six years of marriage, the couple divorced in 2005, yet they remained friends.
Article continues below advertisement
Sergio Mayer became a member of the Mexican Congress.
Sergio Mayer was one of the original members of Garibaldi. Since his time in the pop group, he went on to marry actress Isabella Camil. The couple started dating in 1999. In May 2004, Sergio finished as the runner-up of the third edition of Big Brother México.
After his time in the entertainment industry, he switched gears and ran for Mexican congress. In 2018, Mayer ran as the Juntos Haremos Historia candidate for federal deputy from Mexico City's sixth federal electoral district. He won with more than 40 percent of the vote.
Article continues below advertisement
Several other members of Garibaldi are still pursuing acting and music careers.
Víctor Noriega joined the group for their reunion in 1999 and helped launch a double CD for the band. After the group's first reunion, he began his acting career in Mexican soap operas.
Article continues below advertisement
Patricia Manterola, the ex-wife of the late Xavier Ortiz, went on to have an impressive acting career after her time in Garibaldi. While still pursuing music, she also enrolled at the University of California, Los Angeles to study English.
Pilar Montenegro left Garibaldi in the mid-'90s to pursue a solo career. In 1996, she released her debut album, "Son del Corazón." Her second album, "Desahogo," produced the hit single, "Quitame Ese Hombre." The hit single spent 13 consecutive weeks at No. 1 on the Hot Latin Tracks of Billboard. She went on to win multiple awards, including four Latin Billboard Awards.
Article continues below advertisement
If you or someone you know are experiencing suicidal thoughts, call the National Suicide Prevention Hotline at 1-800-273-8255 or text HOME to the Crisis Text Line at 741741.