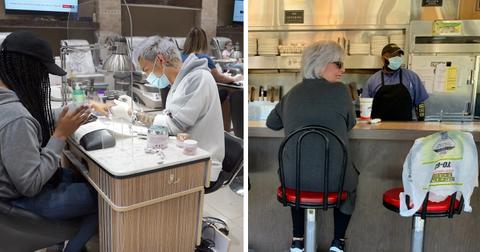 18 Pictures of Georgia 'Reopened,' Providing Us a Glimpse at What a Post-Lockdown America Looks Like
By Mark Pygas

Updated
Starting Friday, some non-essential businesses in the state of Georgia were allowed to start reopening. As long as they followed social distancing and sanitization guidelines, then barbershops, hair salons, gyms, and the like were allowed to open their doors.
"I see the terrible impact of COVID-19 on public health as well as the pocketbook," Gov. Brian Kemp said. According to Buzzfeed News, businesses will have to check workers for signs of coronavirus, increase sanitation, separate workstations by at least 6 feet, and, "if appropriate," require staff to wear gloves and masks.
"By taking this measured action, we will get Georgians back to work safely without undermining the progress that we have all made in the battle against COVID-19," Kemp added.
Others are opposed to reopening non-essential businesses so quickly, fearing that it could lead to a second wave of coronavirus cases.
But now, a few days into the "reopening," Georgia can provide us with a glimpse of what a post-lockdown world may look like.
People dine in at Bad Daddy's Burger Bar. The restaraunt is subject to 39 guidelines.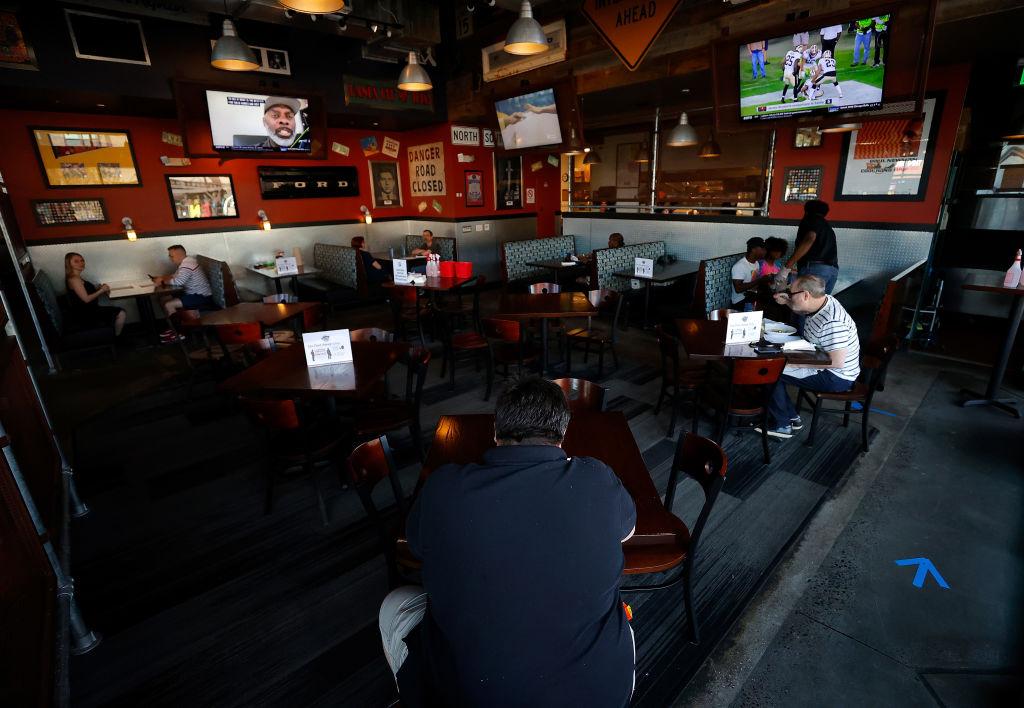 Most seats at this Waffle House in Atlanta are closed off to adhere to social distancing.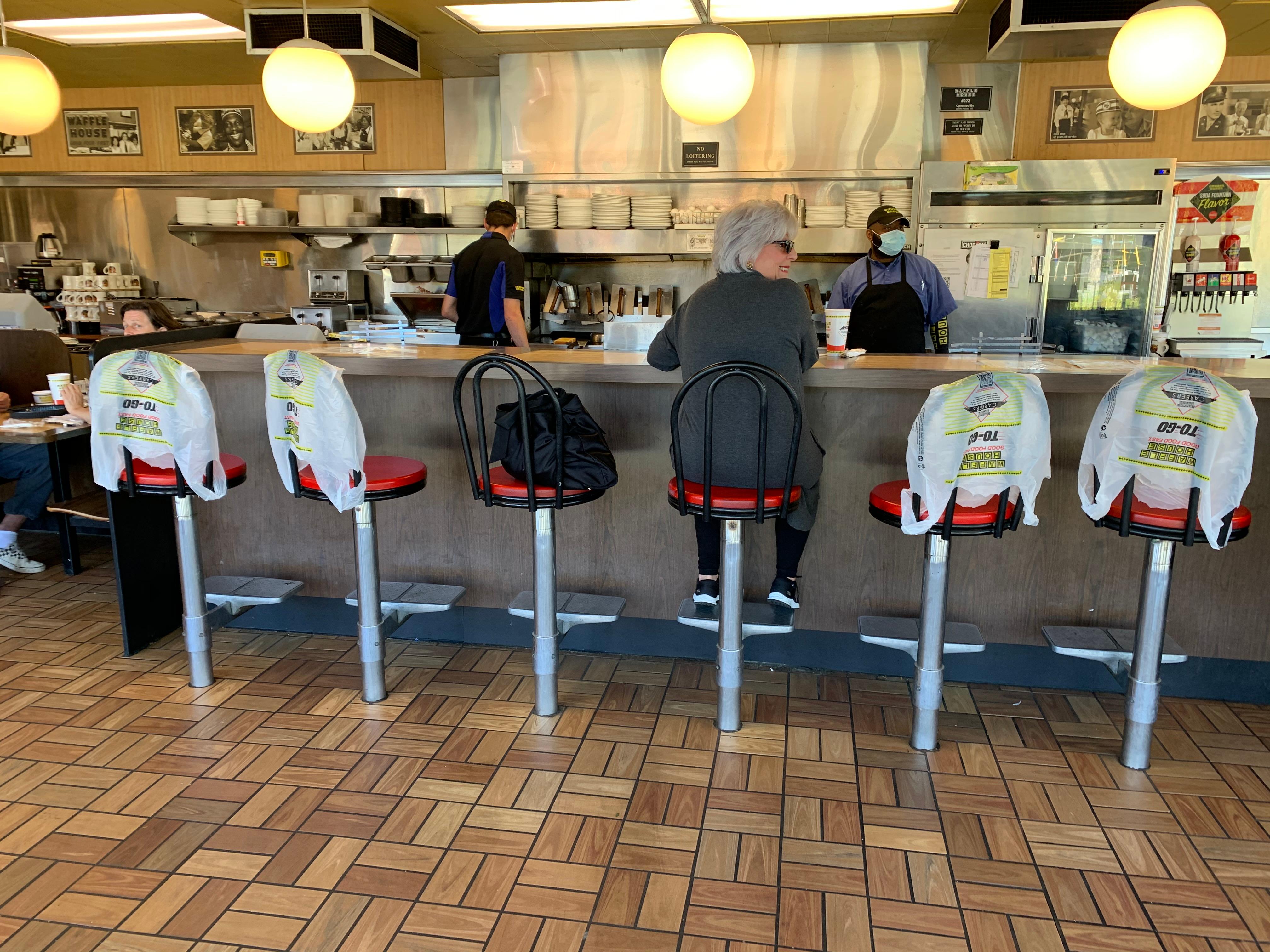 A restaurant owner sanitizes a syrup container after it was used at a customer's table at J. Christopher's restaurant in Brookhaven.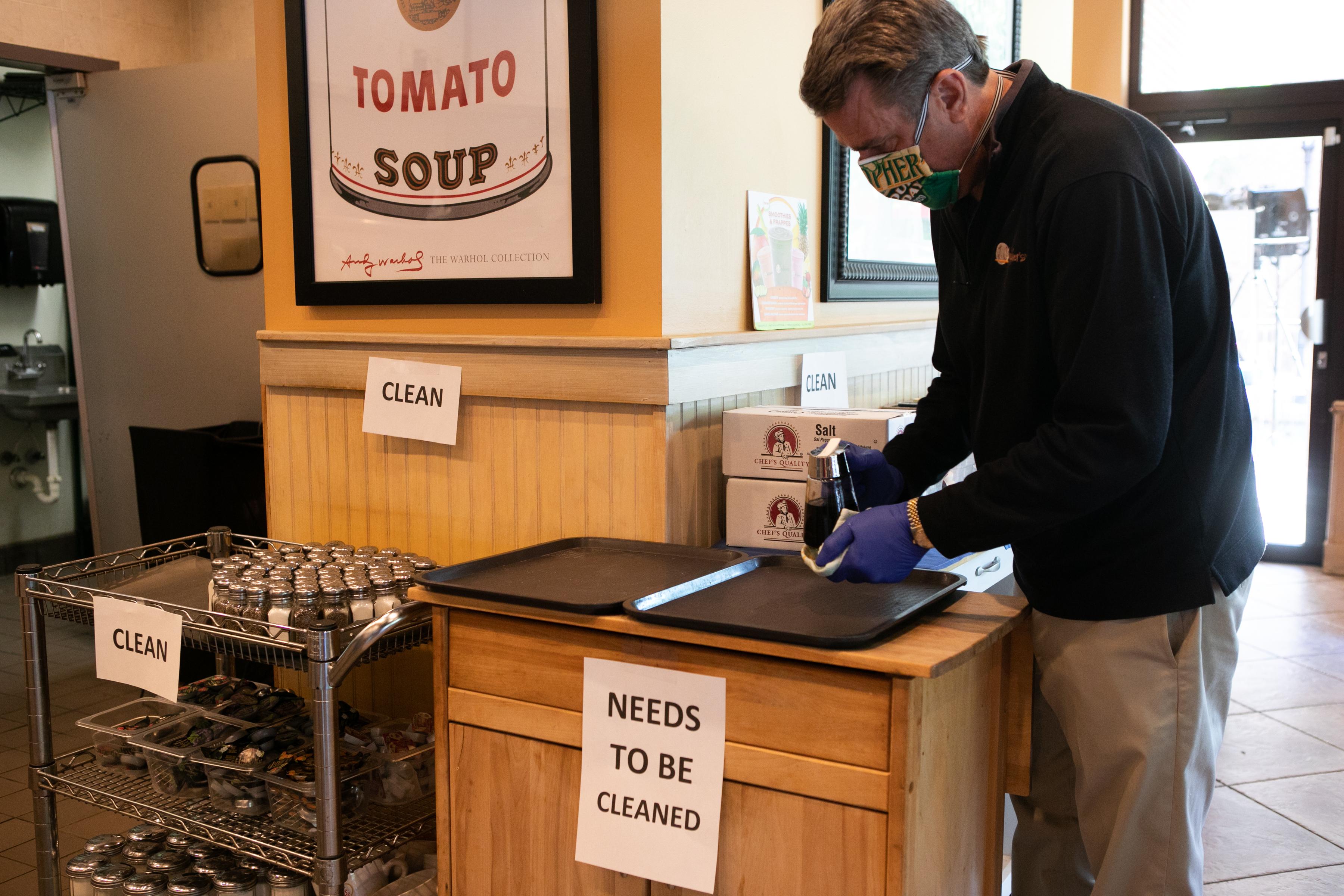 A sign at a restaurant tells customers to stay six feet away from each other.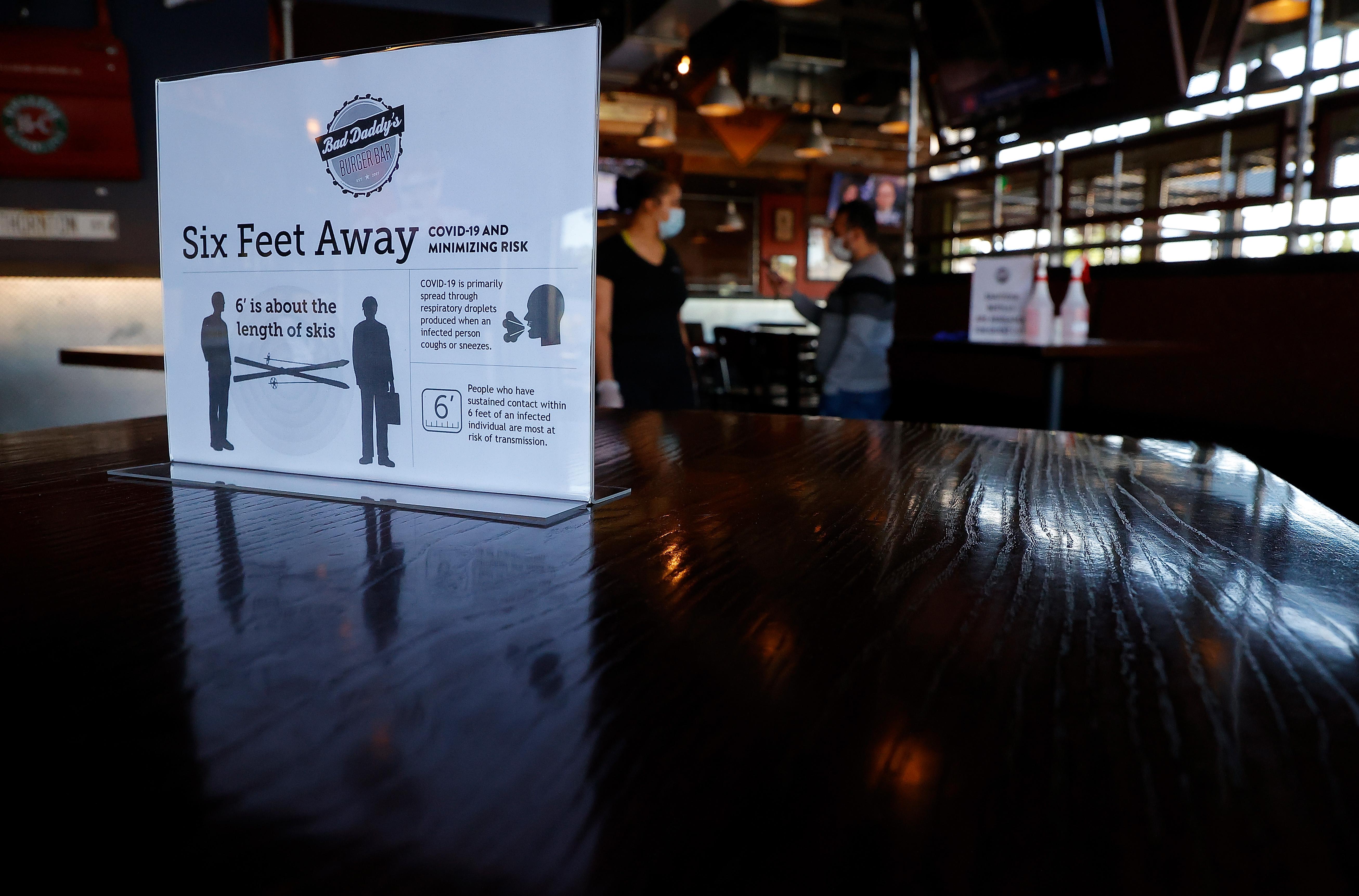 Blue crosses show where people can and cannot sit at J. Christopher's restaurant in Brookhaven.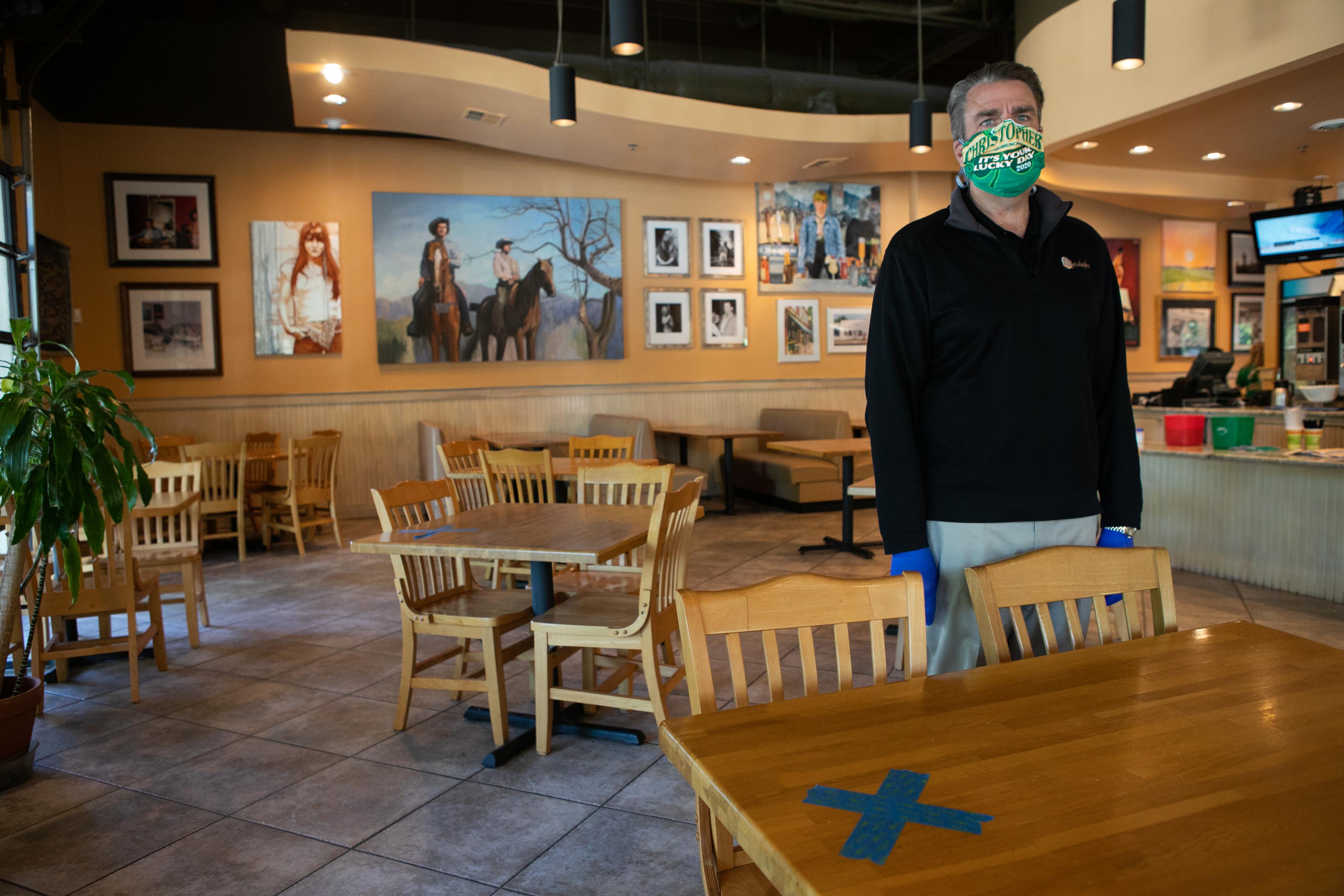 A hair stylist works on a customer's hair while wearing a face mask in Atlanta.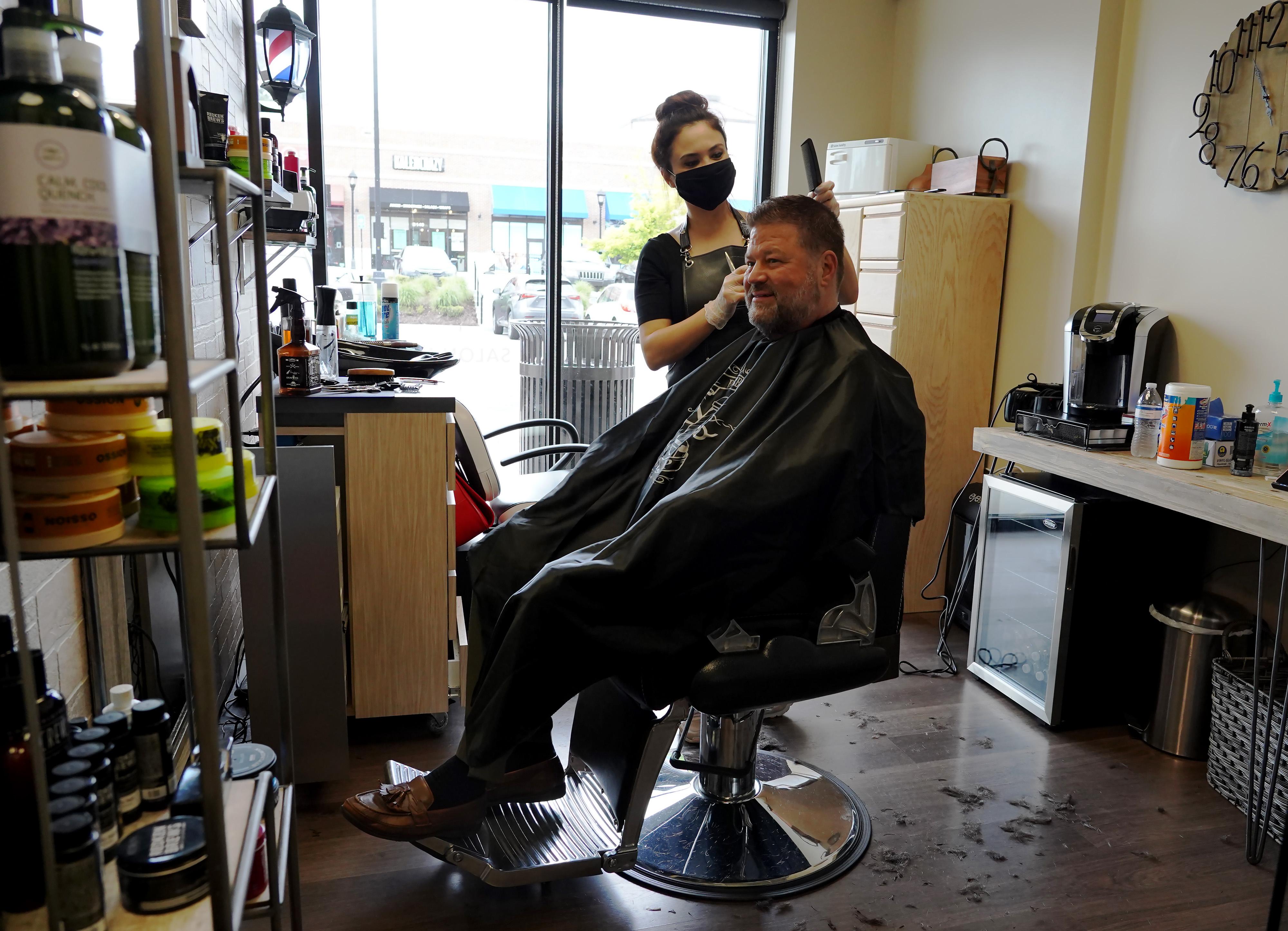 Arrows at a restaurant show customers the path to take.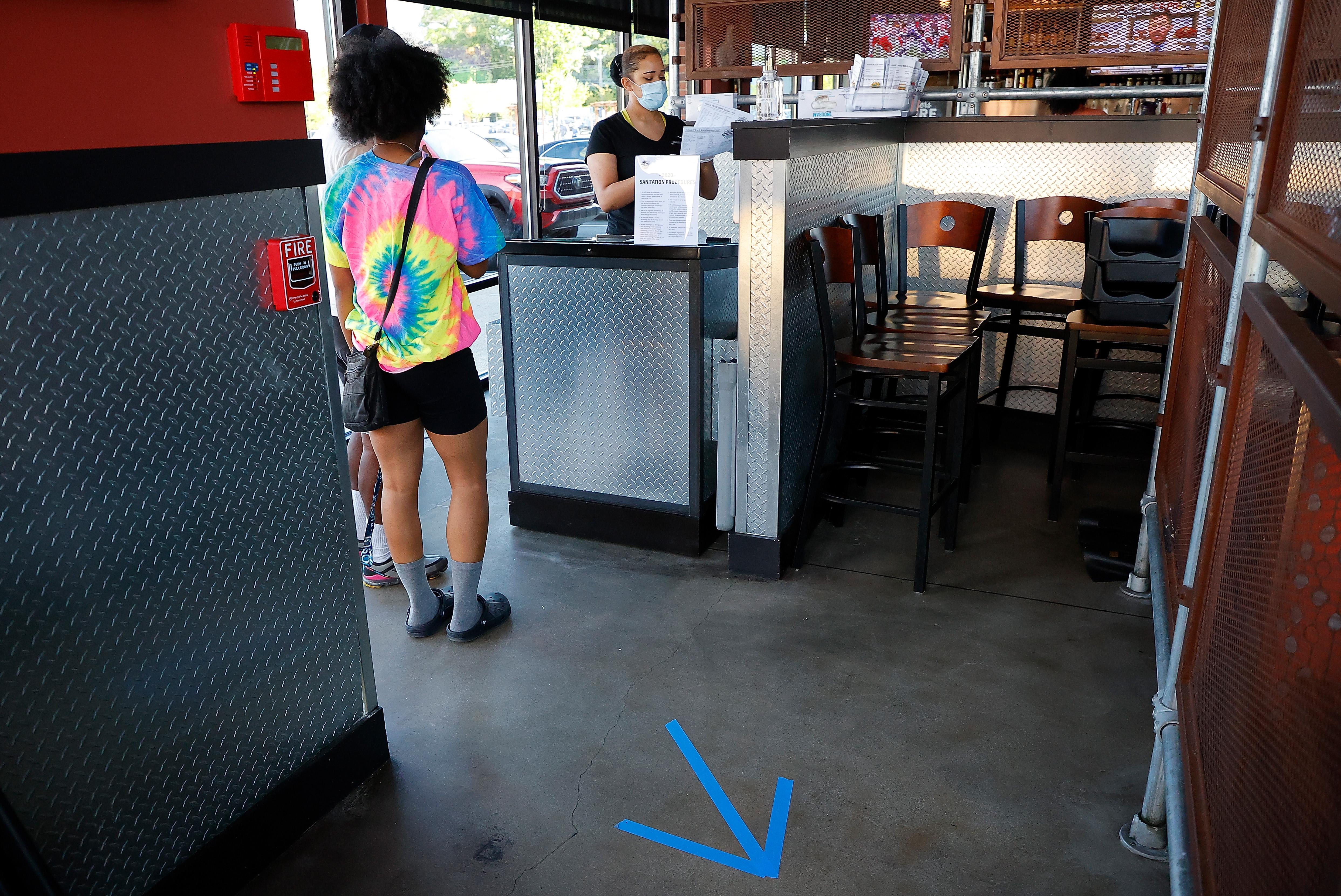 Workers at a nail bar in Atlanta work from behind protective barriers.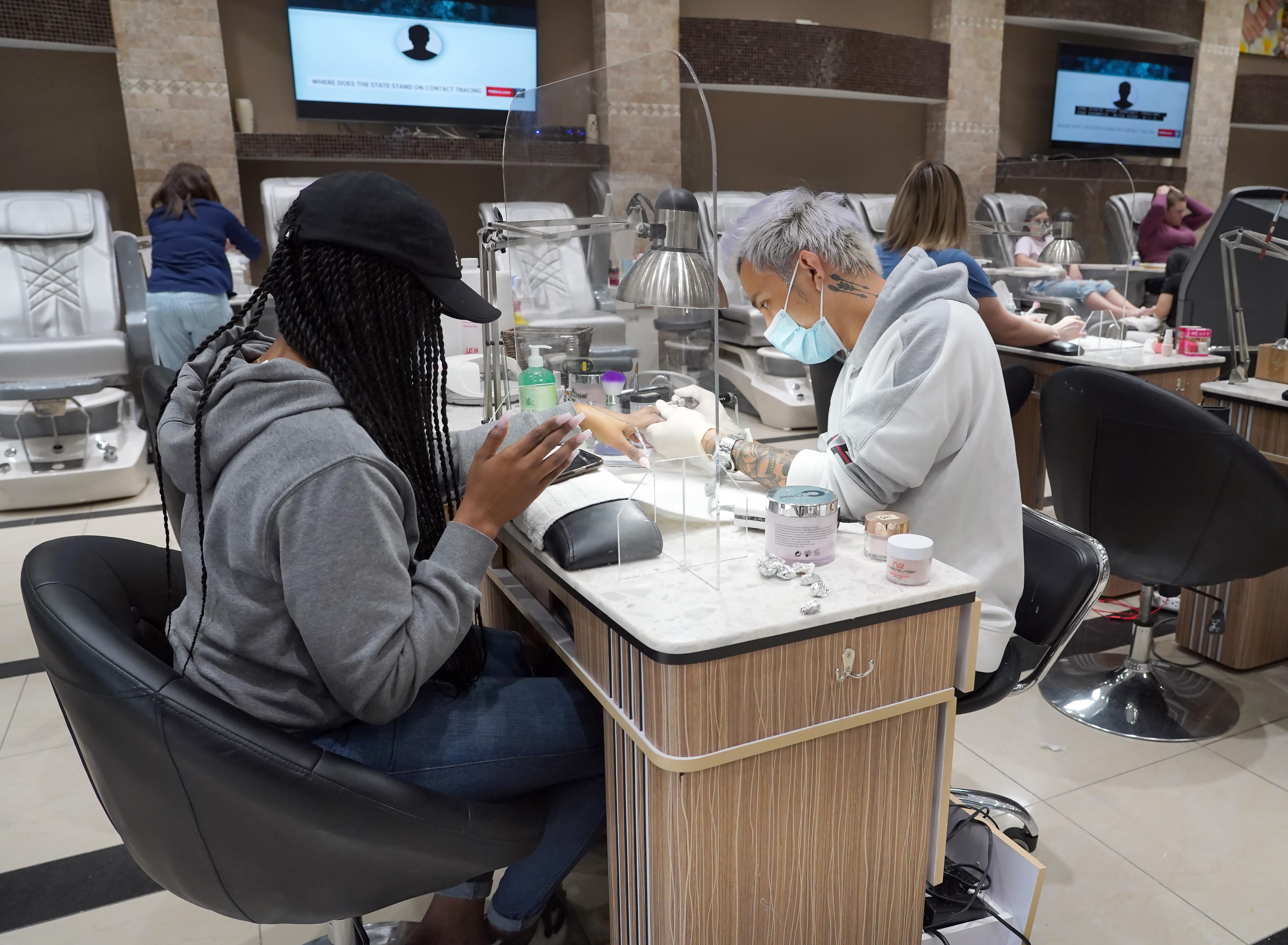 A sign at a restaurant tells people with symptoms of COVID-19 not to enter.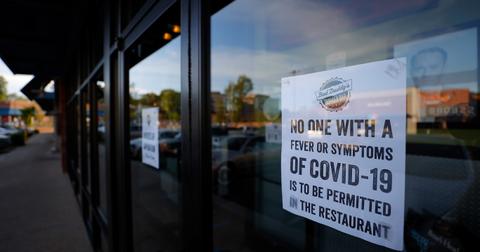 Customers and workers at a hair salon in Atlanta wear masks.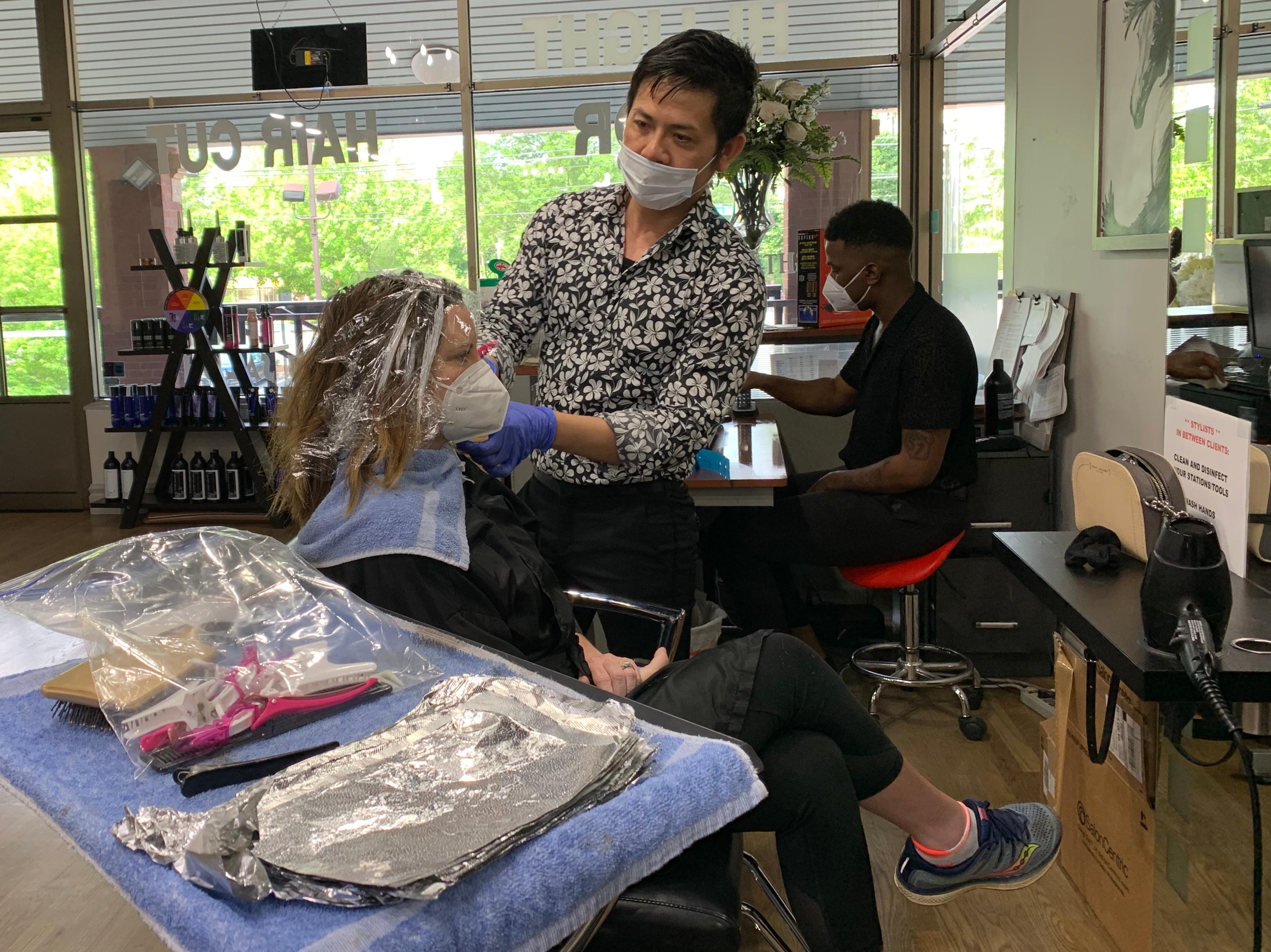 A man waits for his turn outside a barbershop in Lilburn.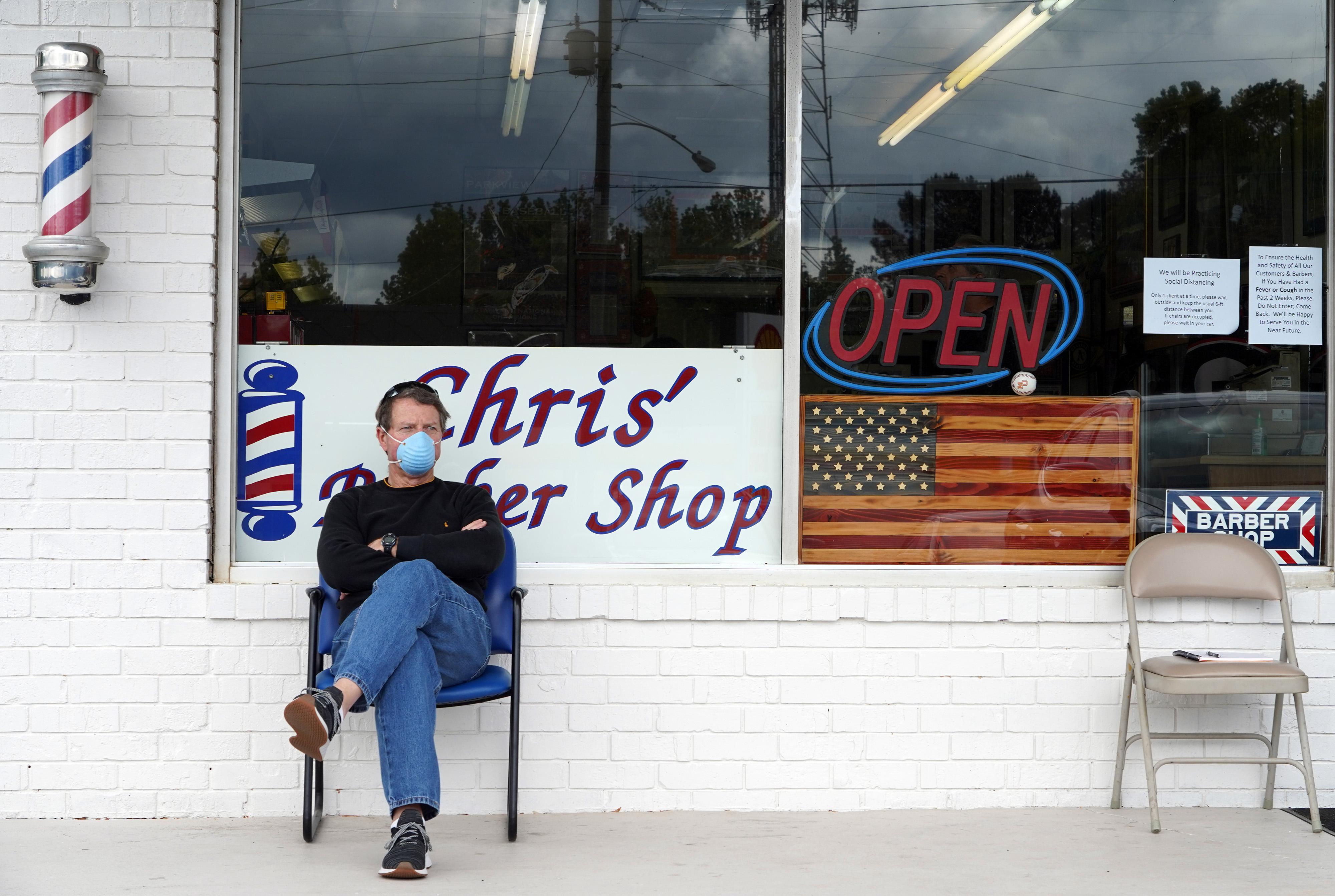 A sanitizing bottle and towel are placed on a treadmill in Powder Springs.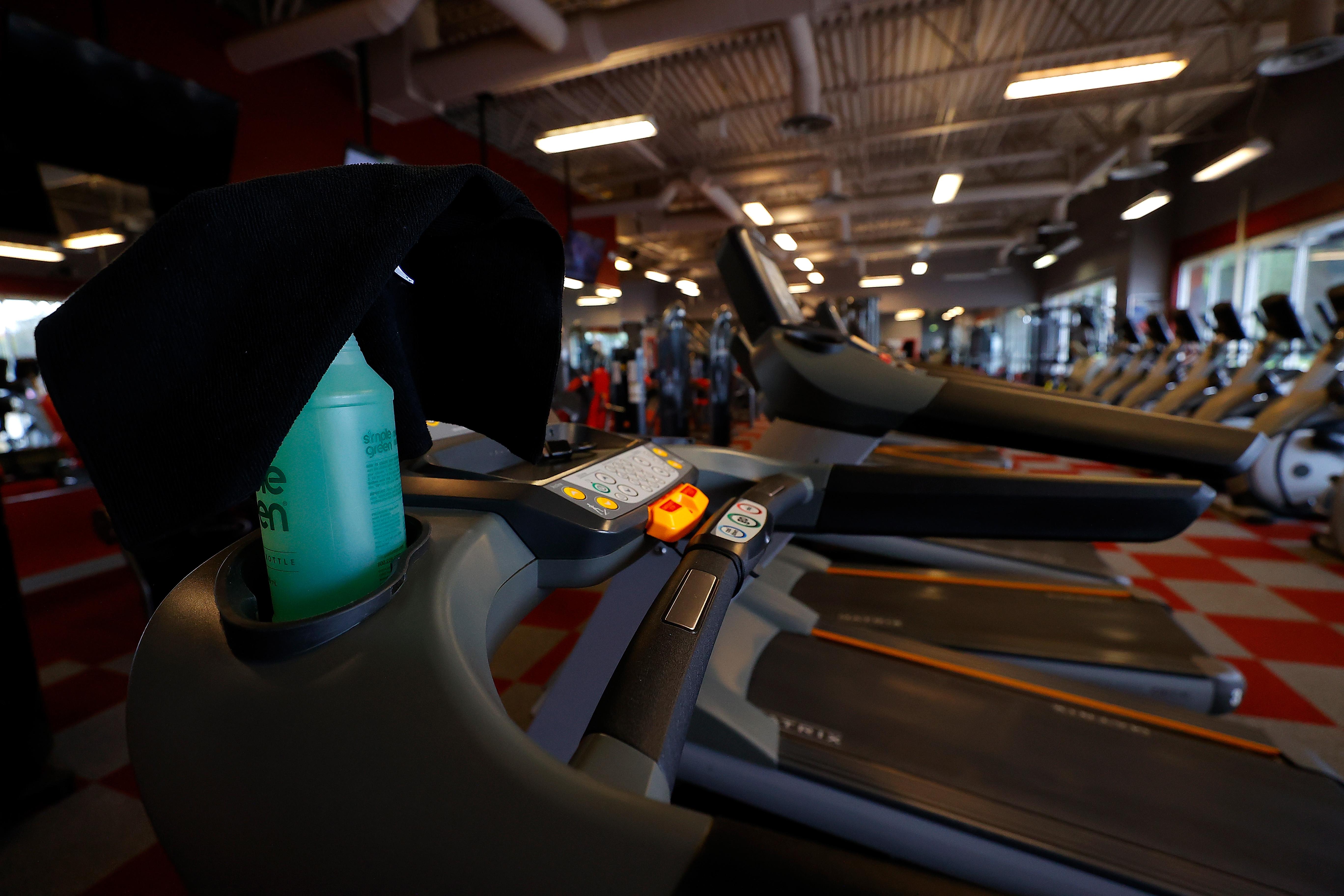 Two men eat lunch at a restaurant, with most other tables closed off.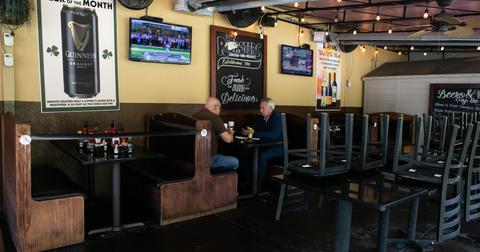 Steve Hall, one of two people at the gym, works out in Lilburn.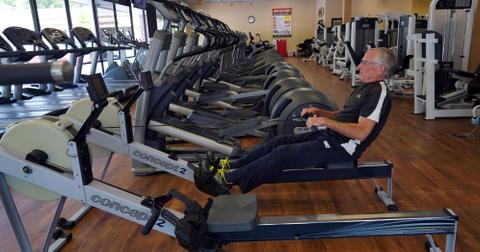 A sign outside a bowling alley in Marietta tells groups to maintain six feet of distance between each other.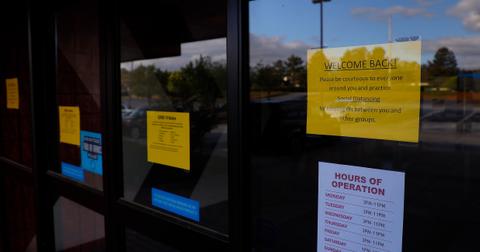 Beach-goers sit outside a restaurant on Tybee Island.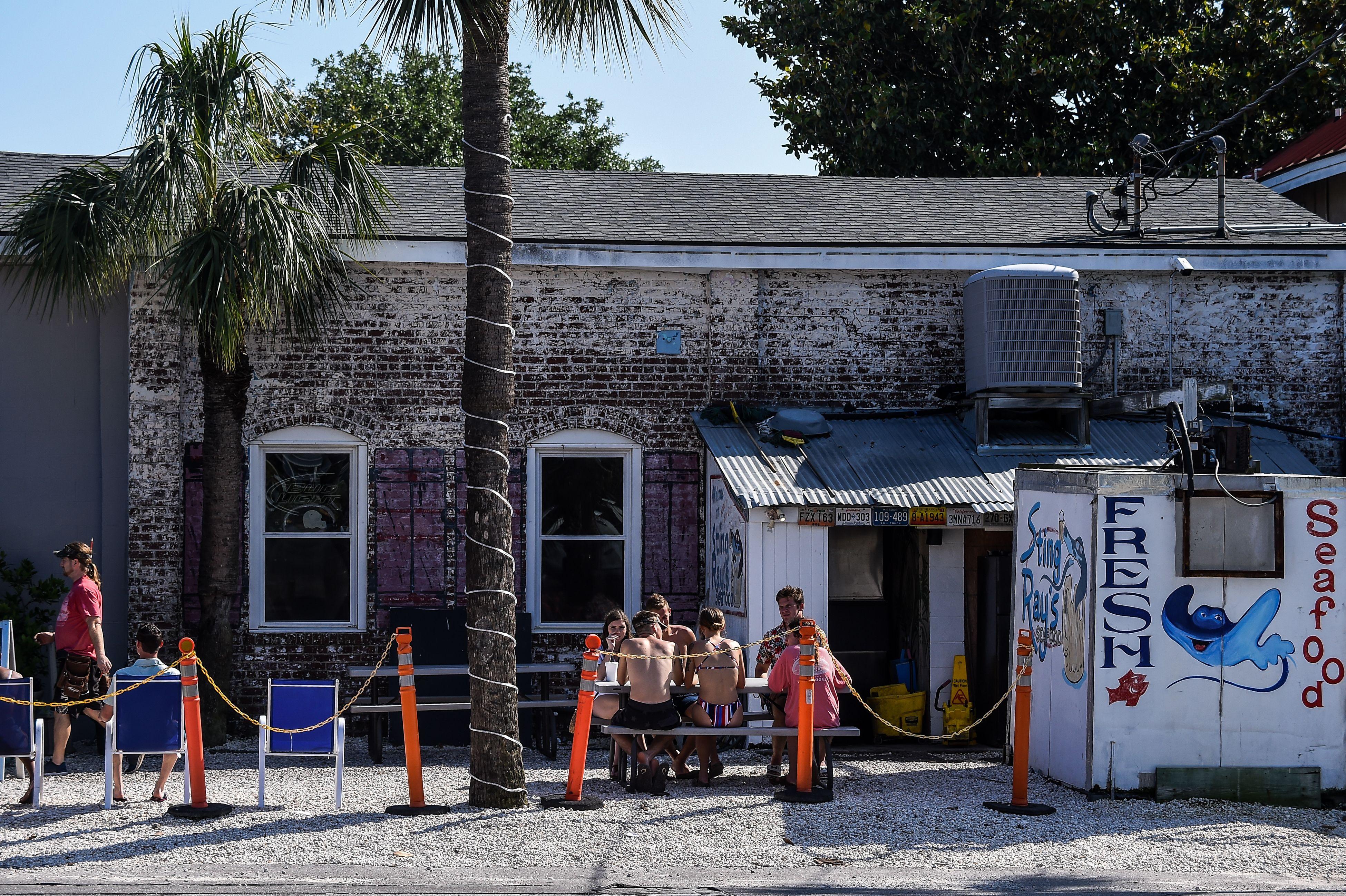 Beach-goers maintain social distancing after Tybee Island beached reopened.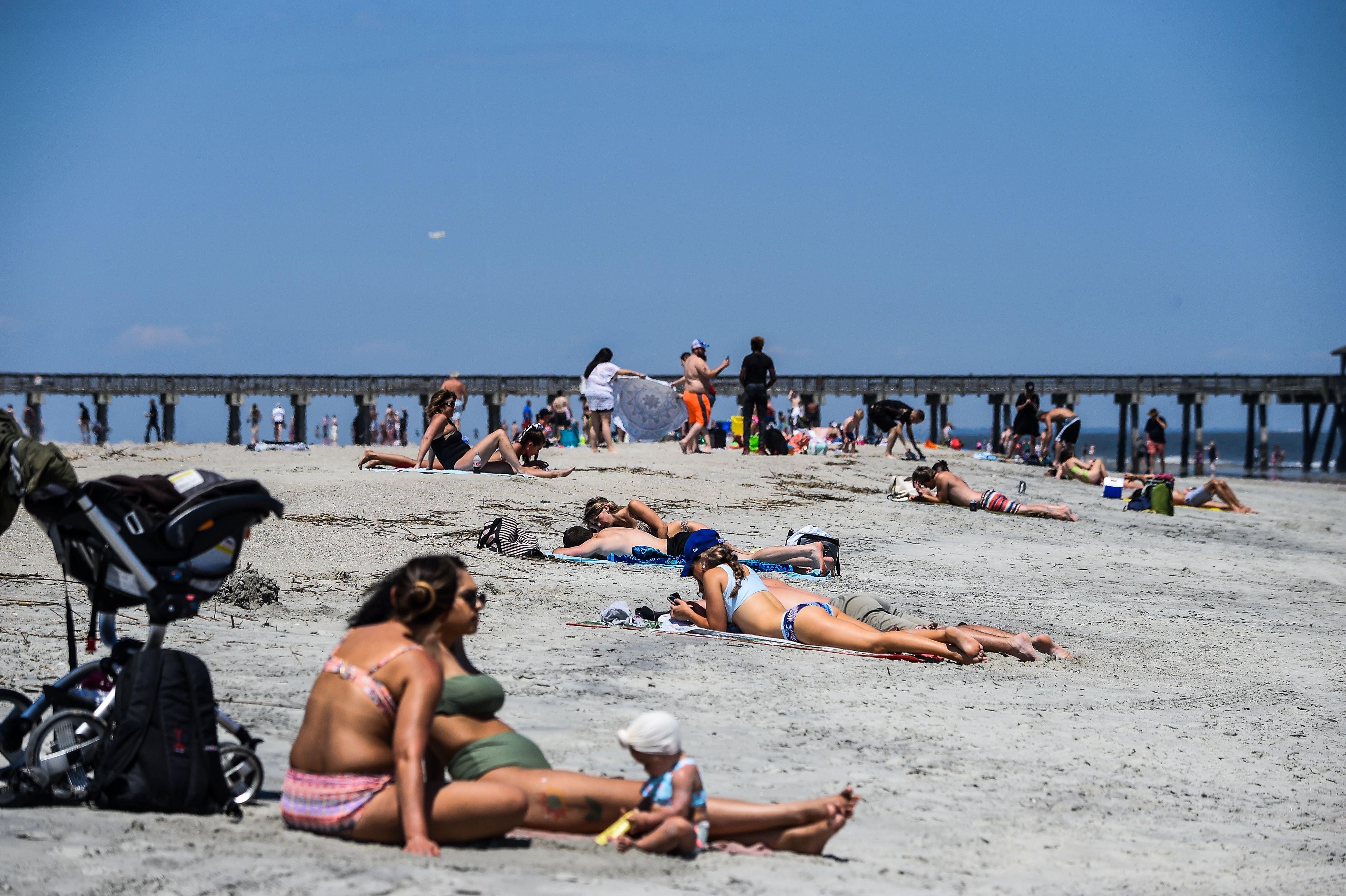 Bad Daddy's Burger Bar in Decatur offers bottles of sanitizer for customers to clean surfaces.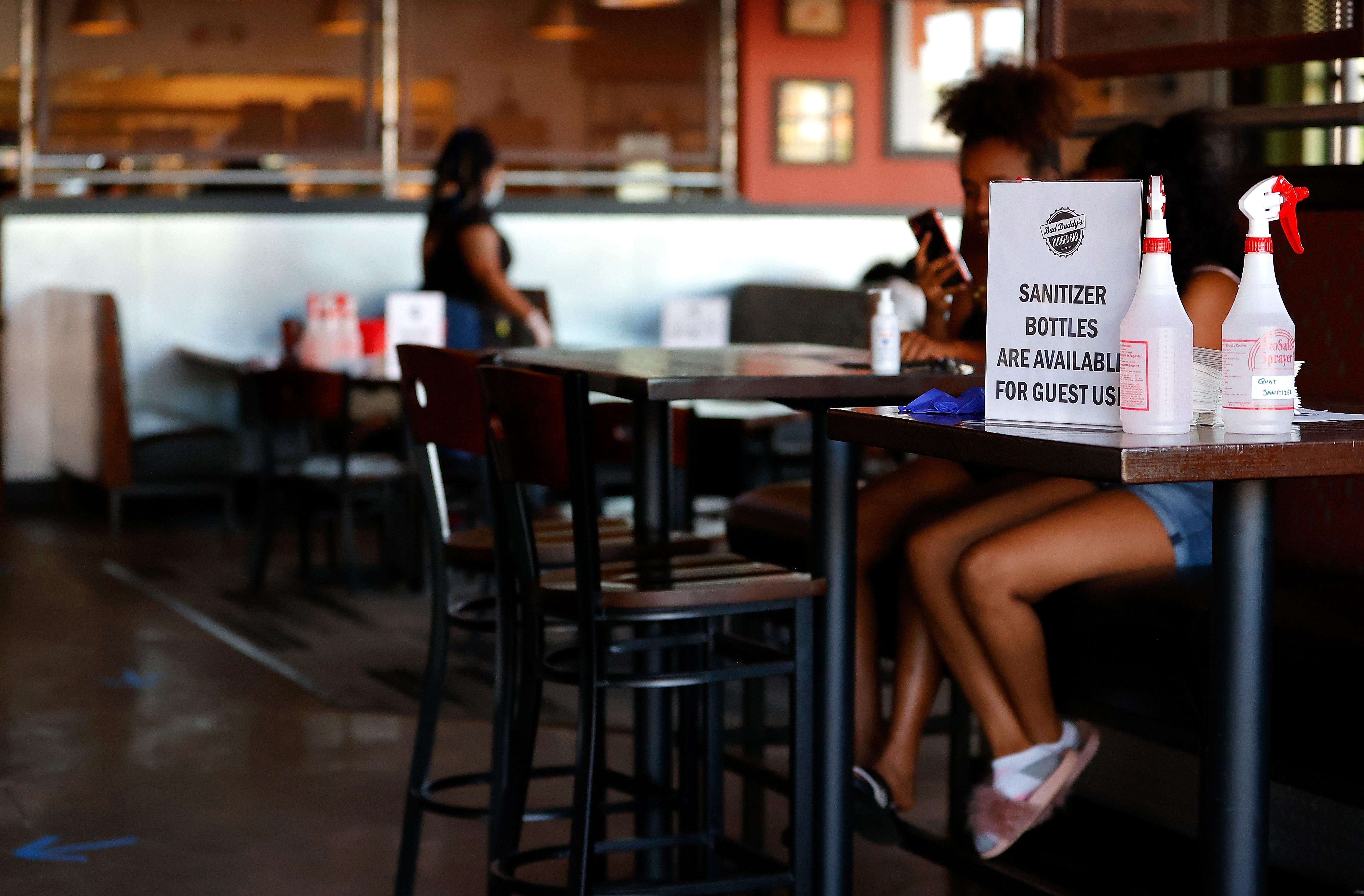 America is going to look very different for months to come.
The best way to prevent contracting or spreading coronavirus is with thorough hand washing and social distancing. If you feel you may be experiencing symptoms of coronavirus, which include persistent cough (usually dry), fever, shortness of breath, and fatigue, please call your doctor before going to get tested. For comprehensive resources and updates, visit the CDC website. If you are experiencing anxiety about the virus, seek out mental health support from your provider or visit NAMI.org.