Starbucks Customer Shares Ordering Hack That Saves You Tons of Money
In a now-viral video, a woman shared a hack that allows Starbucks lovers to get a drink for under $5. Check out the full story below!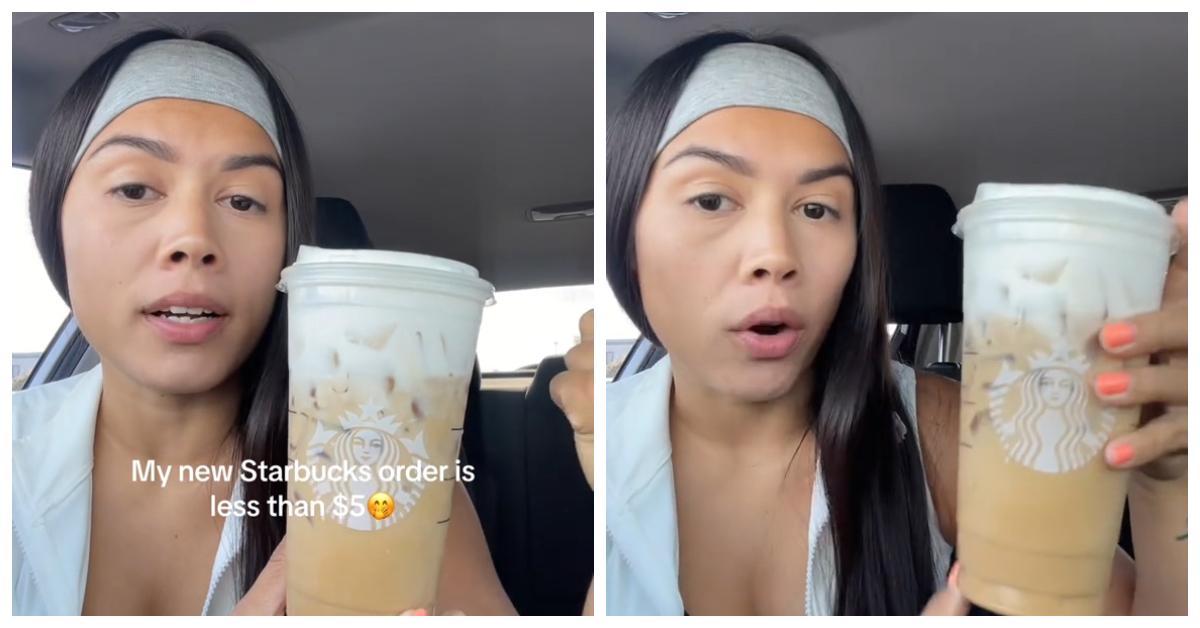 Everyone loves a good Starbucks trip — but eventually, the cost adds up to more than you can afford. Now, we're not saying you need to stop going to the coffeehouse chain altogether; Starbucks offers a delicious cup of coffee, so who wouldn't want to treat themselves every once in a while?
Article continues below advertisement
With that now cleared up, we suggest you check out this "money-saving" Starbucks hack! In August 2023, TikTok user Justine Alvarez (@justineealvarez) shared how Starbucks fanatics can spend less than $5 on a drink. That's unheard of, so what do customers have to do to get the coffee of their dreams for less money?!
Read on to find out! Plus, stick around to hear what social media had to say about the hack.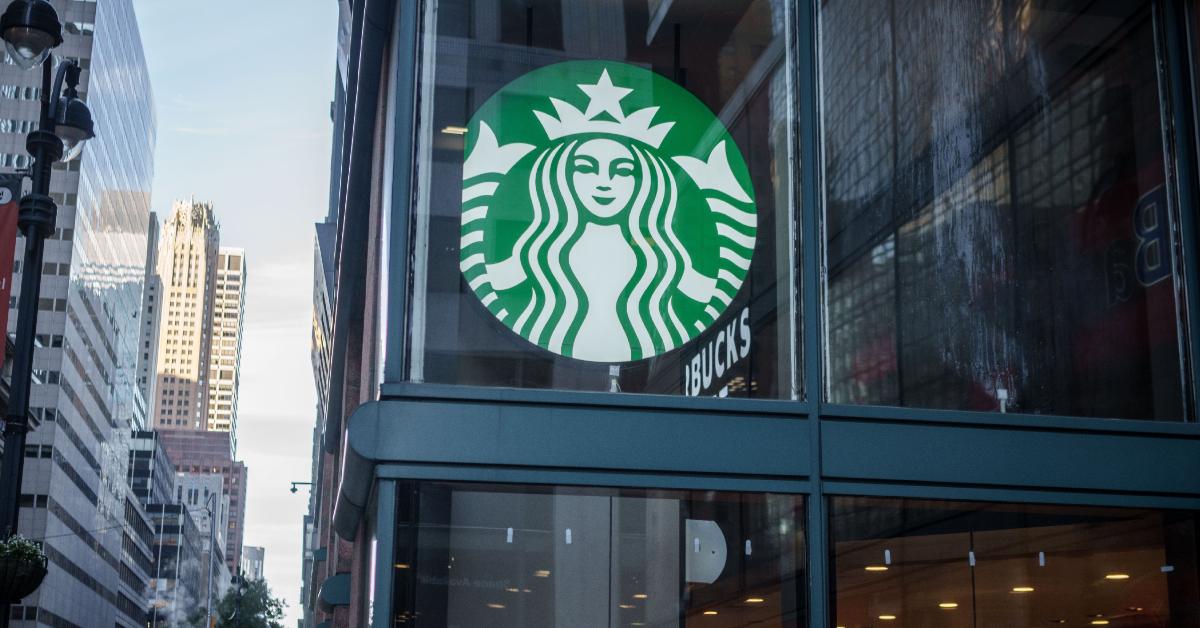 Article continues below advertisement
A woman shared how customers can get a Starbucks drink for under $5.
"This one's for all my w----- for Starbucks that can't seem to go a day without a drink," Justine explained, "But for some reason, we're spending oodles amount of money on drinks." It's actually absurd how much the average person spends on coffee, wouldn't you agree? Luckily, Justine disclosed a hack that could change your life.
Justine recalled hearing about different ordering hacks that save money but noted she was always "too scared" to try them out for two reasons: She didn't want to hold up a line and worried she wouldn't like the drink. Nevertheless, she eventually gained the courage and tried it out.
Article continues below advertisement
"So anyways, I walked inside of Target, and I was like, 'Today's the day. I am ordering a f------ custom drink.' I just tried it before I started filming, and you guys, it's actually so freaking good," Justine happily revealed.
She then explained her order, telling the viewers she got a "triple shot of blonde espresso over ice" and added "salted caramel cold foam, oat milk, two pumps of sugar-free vanilla, and one pump of toffee nut."
Article continues below advertisement
"You don't have to get all of those things if you don't want to," Justine assured her followers. "If you're not a cold foam girlie, you don't have to get the cold foam. It adds an extra dollar, but this was $4 ... and it's a Venti cup!"
OK, $4 for a Venti-sized drink is UNBELIEVABLE, but beware: This hack won't work at an official Starbucks location.
TikTok users revealed that this money-saving hack didn't work for them.
The viral video has been viewed more than 3.7 million times and counting as of this writing; it also received over 1,400 comments from fellow TikTokers who revealed they didn't have the same luck as Justine.
Article continues below advertisement
"Ordered this today, and it was $5.74," one user wrote alongside a (sarcastic) smiley face emoticon.
A second person commented, "OK, what am I doing wrong? It comes out to $8.97," while a third TikToker added, "This was $6.74, DUDEEE I TRUSTED." Ugh — that's actually devastating AF.

Article continues below advertisement
"Mine came out to $9, so I don't know what ur on about," another person said, and someone else penned, "I tried this and asked for a Venti, and they gave me the smallest cup they have, and it was almost $7."
"Girl, this hack can't be in NY 'cause they charge u an extra fee just for speaking to the cashier" one TikToker joked, but someone agreed, writing, "I'm from NY & this comes out to almost $10 for me."
One person pointed out that Justine's drink was so cheap because the Starbucks establishments in Target stores don't charge extra money for additions. OK, very interesting...
Article continues below advertisement

Now, despite spending more than Justine promised, some Starbucks lovers said the drink was so worth it.
"So good, it was $7, but it's so worth it," one TikTok user commented.
Another person responded, "Just tried it, and it's DELICIOUS!! $6.35 Canadian."
"A little over $5 for me, BUT so good," a third TikTok user shared. "I mean, yeah, if you go out for iced coffee, it's gonna cost money... I'm not mad about it. [Thank you] for the drink [recommendation]."