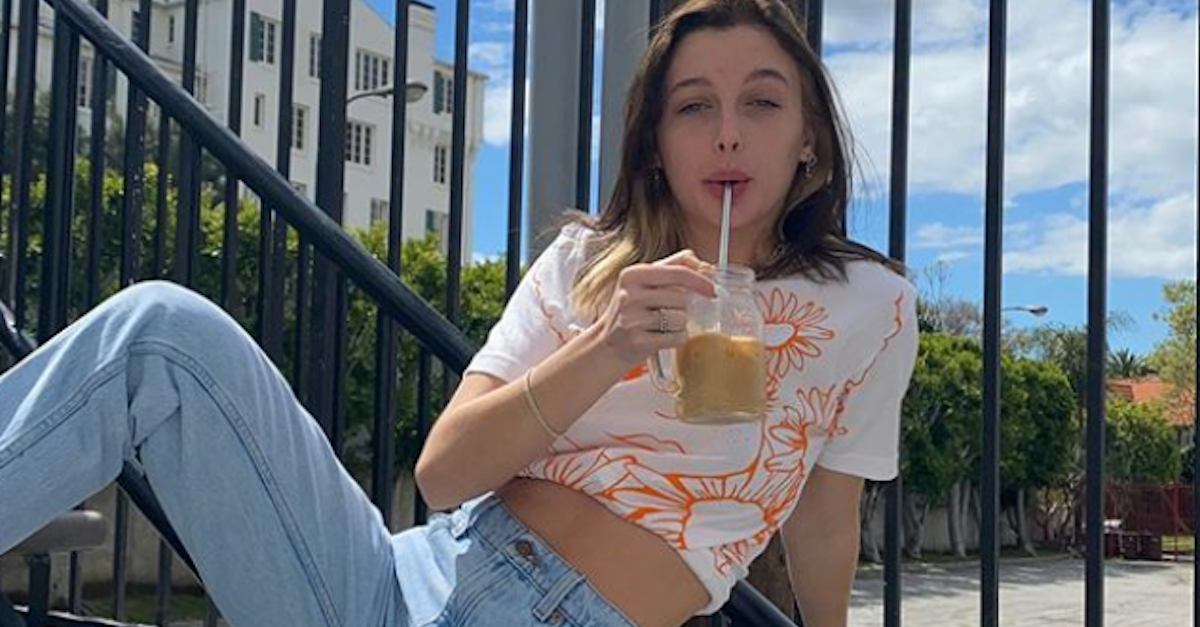 Emma Chamberlain Reveals Her Favorite NYC Coffee Shop (EXCLUSIVE)
When Emma Chamberlain isn't brewing a cup of her signature coffee at home, fans of hers are well-aware she frequents popular California coffee chain Philz Coffee. And while the west coast 19-year-old YouTube star has repeatedly expressed a burning desire to one day move to New York City, she will unfortunately have to face the fact that Philz won't be an available option. Therefore, finding a new coffee shop would be vital.
Article continues below advertisement
Where is Emma Chamberlain's favorite New York City coffee shop? Distractify caught up with the coffee-obsessed YouTuber over the phone, and she revealed her go-to spot for a midday caffeine fix during trips to the Big Apple.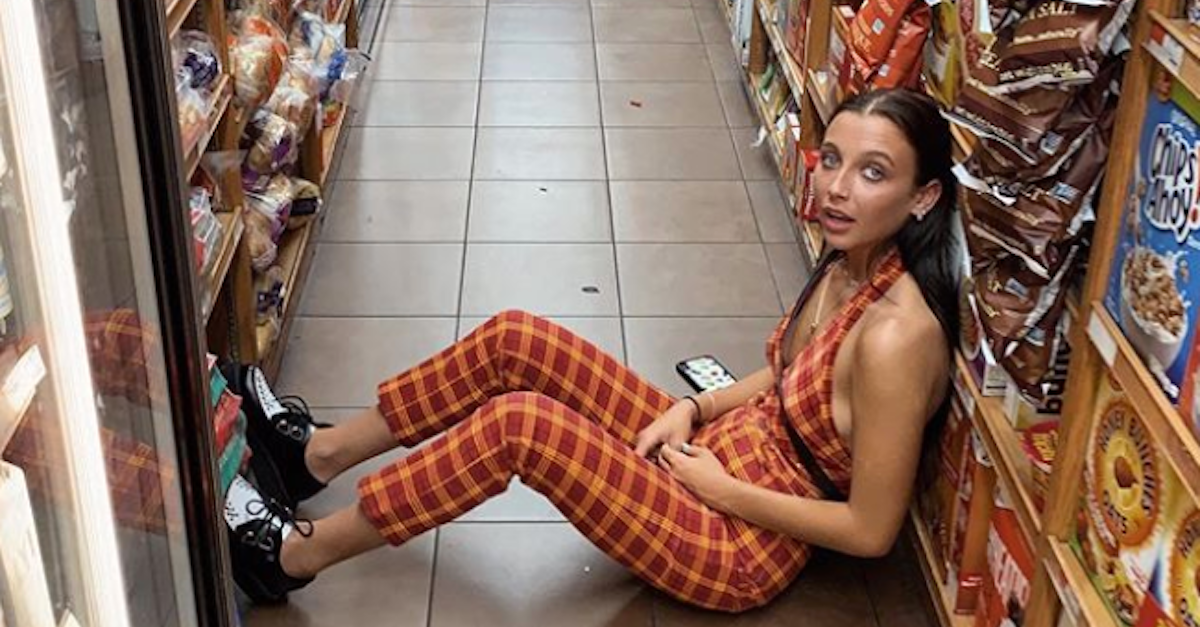 Article continues below advertisement
Emma Chamberlain often teases moving to New York and she might do it just for this coffee shop...
After growing up in the Bay Area and moving to Los Angeles at 17 years old, it comes as no surprise that Emma is more than ready to leave California. She frequently talks about moving to New York City in the future on her podcast, Anything Goes, and although the move probably won't be happening anytime soon, she's apparently already scouted out a go-to spot to get her daily caffeine fix, which she can't wait to try again once air travel is safe.
"I literally had the best latte in New York, and I wrote [the place] down in my norts… LOL my notes…," she says at lightning speed, laughing at her fumble. "It's in the Lower East Side, it's called Kodawari. It was so good! It was like this cute little hole in the wall, and the ice cubes! It was just one big ice ball. And the coffee was amazing! I can't wait to go back to NY soon and get that again. I've been talking about [going back to the city] with my friends. I need it. "
Article continues below advertisement
Kodawari is a small coffee shop on Forsyth Street that offers coffee drinks, teas, and pastries. The name is a Japanese word that translates to "dedication" or "obsession" and according to the backstory on their website, the owners are incredibly passionate and dedicated to brewing the perfect cup of coffee. They emphasize the importance of fair trade, and apparently, they source their beans from a small Brooklyn co-op. We're totally on-board with Emma's NYC pick.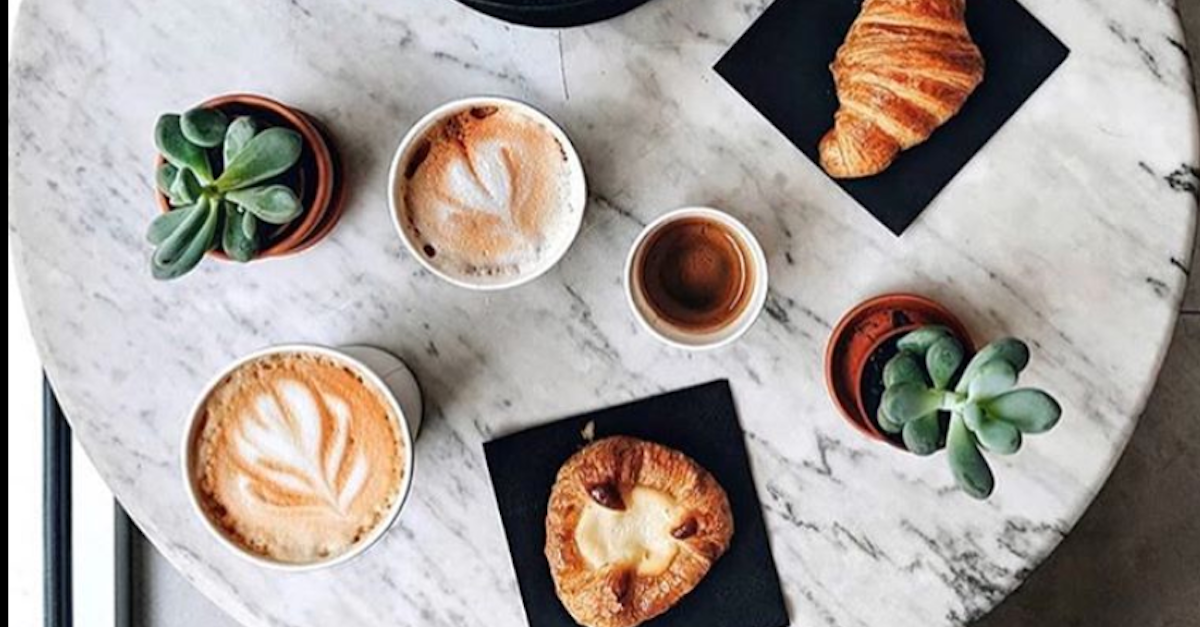 Article continues below advertisement
When Emma brews her own cup of Chamberlain Coffee at home, this is her signature drink:
Back when Emma was heavily involved with the Sister Squad (RIP), she was gifted an espresso machine by her rumored BF at the time, Ethan Dolan, which she used to make iced almond milk lattes. However, Emma tells us that her at-home coffee recipe changes all the time, and proceeded to reveal what she's been drinking as of lately.
"Now that [Chamberlain Coffee] has whole beans, it's been a game-changer for me because I have my espresso machine and it takes whole beans," she tells me excitedly.
"So, recently, what I've been doing, is making a double-shot espresso, with really any of the blends. I love them all, so whatever bag I have on hand, I just throw them into my machine and use that... I'm not partial to one," she explains. "Right now, I have the Night Owl Blend in my machine. But I make double shot espresso, I put a little bit of almond milk, and a little vanilla creamer, and I call it a day... I love to switch it up."
Article continues below advertisement
Emma is releasing four new blends of coffee, including Early Bird, Night Owl, Careless Cat, and the Family Blend in whole beans, grounds, and 10-packs of steeped bags on the Chamberlain Coffee website on Sunday, Sept. 27. That being said, we're brewing ourselves an Emma latte ASAP.