Rumor Has It That YouTube Star Emma Chamberlain May Have a New Boo
Who is Emma Chamberlain dating? After reportedly dating fellow YouTuber Ethan Dolan, and later, TikTok star Aaron Hull, fans think she's moved on.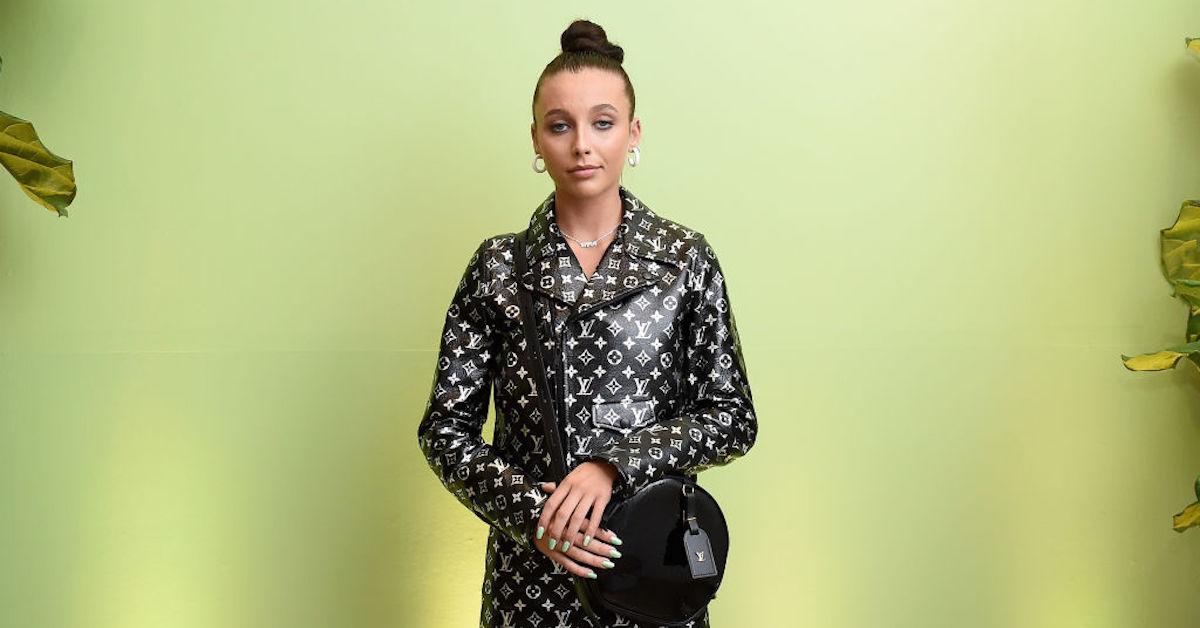 Fans of coffee kween, YouTuber, and Cosmopolitan cover girl Emma Chamberlain are painfully aware of the fact that she seems to prefer keeping her private life under the radar. While many had previously believed Emma had been dating Ethan Dolan — and later Aaron Hull — it seems as though she's moved on to someone else.
Article continues below advertisement
So, who is Emma Chamberlain dating now? Keep reading for the latest updates on Emma's ever-exciting dating life, and our thoughts on her past relationships.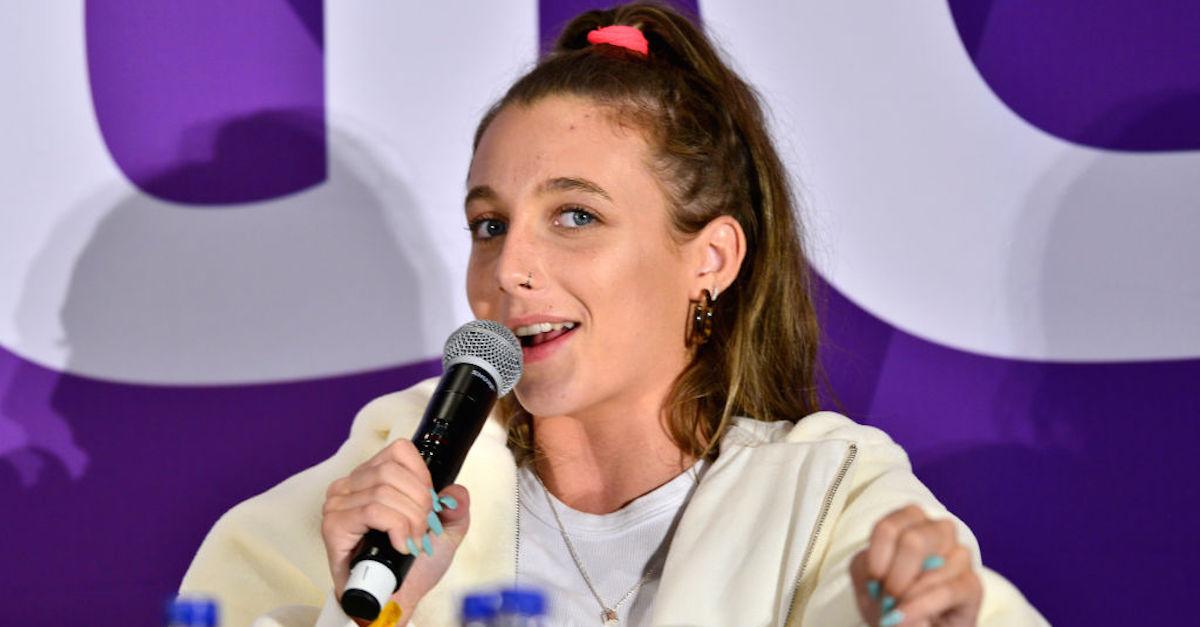 Article continues below advertisement
Here's why she refuses to make her dating life public.
Despite constant pleas and speculations from fans, Emma has no plans to expose the dirty details of her private life. In the past, she's attributed her secrecy to protecting fans from getting hung-up on her relationships. She also said she prefers having her personality and daily shenanigans in the spotlight, as opposed to her relationships. And while that's completely acceptable, that means our speculations probably won't be confirmed... like, ever.
In an interview with W Magazine, Emma said: "I don't know if I would ever have a public relationship, ever. And this is not coming from experience in any way; this is coming from morals. I'm speaking from what would feel right. Breakups alone are absolutely the most f--king awful thing that exist. Why would you want other people to be heartbroken with you? I can't imagine that. And also, I don't like seeing other people's relationships. It's boring and it's gross."
Article continues below advertisement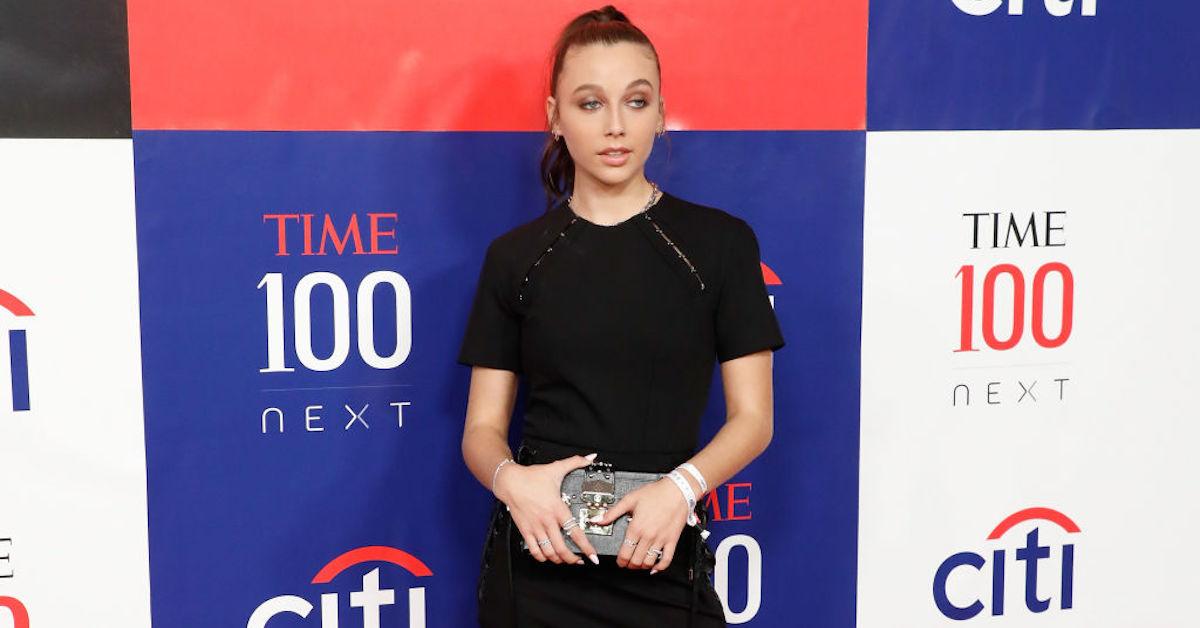 Fans are convinced she's currently dating musician ROLE MODEL.
During a recent episode of her podcast, Anything Goes, Emma discusses some of her latest dreams, and one of them was about "someone cheating" on her. She woke up angry, and apparently called his person to tell him what had had happened, which basically confirmed rumors that she may be dating someone... whom many believe to be 21-year-old "blind" singer, Tuck Pillsbury, aka ROLE MODEL.
Article continues below advertisement
Earlier this summer, Emma Chamberlain Instagram fan account, emmas_car_scissors, posted a photo series with a caption detailing Emma's latest endeavors. It said she was hanging out with the "usual suspects" — her best friends, Olivia Rouyre, Olivia's boyfriend Mikey, and Amanda Pavillard, along with ROLE MODEL.
The post said that both of Emma's parents had recently followed the singer on Instagram, which is a major hint that they could be more than friends. Like we said, she probably will never confirm these rumors, but needless to say we'll keep an eye on those two.
Article continues below advertisement
Emma discussed her active dating life in her 'Cosmo' cover story in 2019.
Emma feels that one of the hardest parts about being a relatively high-profile celebrity is dealing with rumors, and during her interview with Cosmopolitan, interviewer Dana Schwartz implied that this directly translates to rumors about her love life.
Article continues below advertisement
In the Cosmopolitan article, Dana mentioned that the rumors about "a certain curly-haired boy" were true, and at the time, fans thought it was about her rumored (now ex) boy, Aaron Hull.
Article continues below advertisement
Emma's rumored relationship with Aaron was short-lived.
If you aren't already familiar with TikTok sensation, Aaron Hull, here's the scoop:
Aaron Hull is an 18-year-old TikTok star with over 70,000 followers, according to Famous Birthdays. He's what Avril Lavigne might refer to as a skater boi, he posts hilarious videos, and he has blonde curly hair. So he definitely fits Cosmo's mysterious description.
Emma fans had a hunch the two were dating in November 2019, when Emma posted a video titled, "LEARNING HOW TO SKATEBOARD TO IMPRESS A BOY." Fans connected the premise of the video because Aaron skateboards, Emma had appeared in Aaron's TikTok videos, and fans were noticing the two had posted photos from similar locations around the same time.
Article continues below advertisement
The rumors died down, however, when Aaron called Emma "annoying" on Instagram Live. Had they broken up? Were they ever even dating? Emma's ability to keep her dating life a secret prevented us from getting an answer to these questions, but this certainly hushed their ongoing relationship rumors.
Article continues below advertisement
The Ethan Dolan dating rumors still run rampant.
If you've ever heard the phrase "Ethma" used in relation to famous couples, this refers to the longtime rumored relationship between Emma Chamberlain and Ethan Dolan. While the two don't seem to post as many videos together as they had in the past, Seventeen was still convinced that Ethan and Emma were going strong as of July 2020.
Between relatively consistent, flirty Twitter exchanges, Soul Cycle dates, and their inability to confirm or deny any sort of relationship, it seems like Ethma could be a plausible theory. But since they don't collab as much as they used to, it seems as though they could merely be a thing of the past.
Article continues below advertisement
We still have so many questions. Is Emma definitely dating ROLE MODEL? Was she ever dating Ethan? We're still dying to know more about Emma's love life, but really, it doesn't seem like she'll ever kiss and tell.