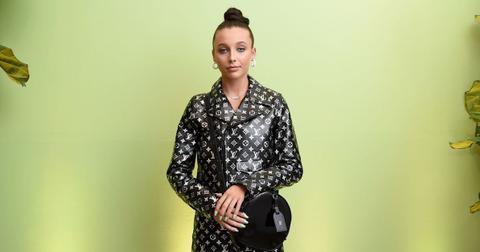 We're PRETTY Sure We Know Who Emma Chamberlain Is Dating Right Now
By Lizzy Rosenberg

Updated
Fans of coffee kween and Cosmopolitan covergirl, Emma Chamberlain, are painfully aware of the fact that the YouTube star tends to keep her private life under the radar. While many had previously believed Emma had been dating fellow YouTuber, Ethan Dolan, it seems as though she's moved on to someone else.
So, who is Emma Chamberlain dating now? Did she and Ethan break up? Although nothing is confirmed as of right now, we think we know who the mystery man in question is. Stay tuned to hear our thoughts and predictions.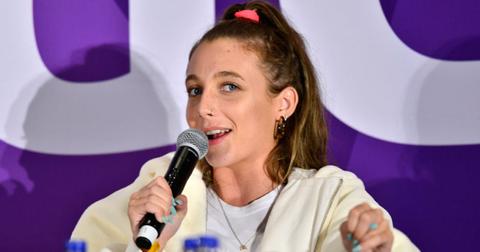 Here's why she refuses to make her dating life public.
Despite constant pleas and speculations from fans, Emma has no plans to expose the dirty details of her private life. In the past, she's attributed her secrecy to protecting fans from getting hung-up on her relationships. She also said she prefers having her personality and daily shenanigans in the spotlight, as opposed to her relationships. And while that's completely acceptable, that means our speculations probably won't be confirmed... like, ever.
In an interview with W Magazine, Emma said: "I don't know if I would ever have a public relationship, ever. And this is not coming from experience in any way; this is coming from morals. I'm speaking from what would feel right. Breakups alone are absolutely the most f--king awful thing that exist. Why would you want other people to be heartbroken with you? I can't imagine that. And also, I don't like seeing other people's relationships. It's boring and it's gross."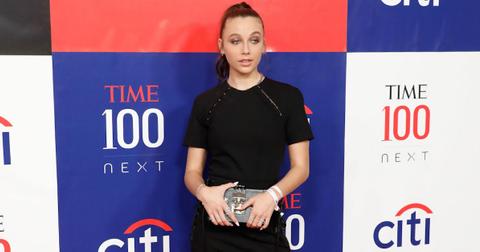 However, it was implied she's "taken" in her recent 'Cosmo' cover story.
Emma feels that of the hardest parts about being a relatively high profile celebrity is — understandably — dealing with rumors. And during her interview with Cosmopolitan, interviewer Dana Schwartz implied that this directly translates to rumors about her love life... which she also confirmed is currently active.
In the Cosmopolitan article, Dana mentions that the rumors about "a certain curly-haired boy" are true. Clearly, Emma is currently dating a curly-haired boy at this moment in time. But who could it be?
Many think Emma is currently dating TikTok star, Aaron Hull.
If you aren't already familiar with TikTok sensation, Aaron Hull, here's the scoop:
Aaron Hull is an 18-year-old TikTok star with over 70,000 followers, according to Famous Birthdays. He's what Avril Lavigne might refer to as a skater boi, he posts hilarious videos, and he has blonde curly hair. So he definitely fits Cosmo's mysterious description.
Emma fans had a hunch the two might be dating in November 2019, when Emma posted a video titled, "LEARNING HOW TO SKATEBOARD TO IMPRESS A BOY." Fans connected the premise of the video because Aaron skateboards, Emma had recently started appearing in Aaron's TikTok videos, and fans began noticing the two were continuously posting photos from similar locations around the same time. But all of this is still yet to be confirmed.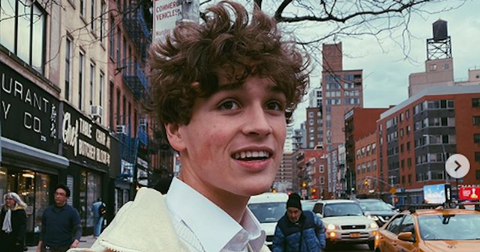 Others think she's STILL dating Ethan Dolan.
If you've ever heard the phrase "Ethma" used in relation to famous couples, this refers to the longtime rumored relationship between Emma Chamberlain and Ethan Dolan. While the two don't seem to post as many videos together as they had in the past, Seventeen is still convinced that Ethan and Emma are going strong.
Between relatively consistent, flirty Twitter exchanges, Soul Cycle dates, and their inability to confirm or deny any sort of relationship, it seems like Ethma could be a plausible theory. But since they don't collab as much as they used to last year — or in 2018 — it seems as though they could merely be a thing of the past.
We still have so many questions. Is Emma — or was she — ever dating Ethan? Is she currently seeing Aaron? We're still dying to know more about Emma's love life, but really, it doesn't seem like she'll ever kiss and tell.