Girl with Autism Talks About How Autism Is Different for Women In Viral Video
Autism can be very different in boys and girls.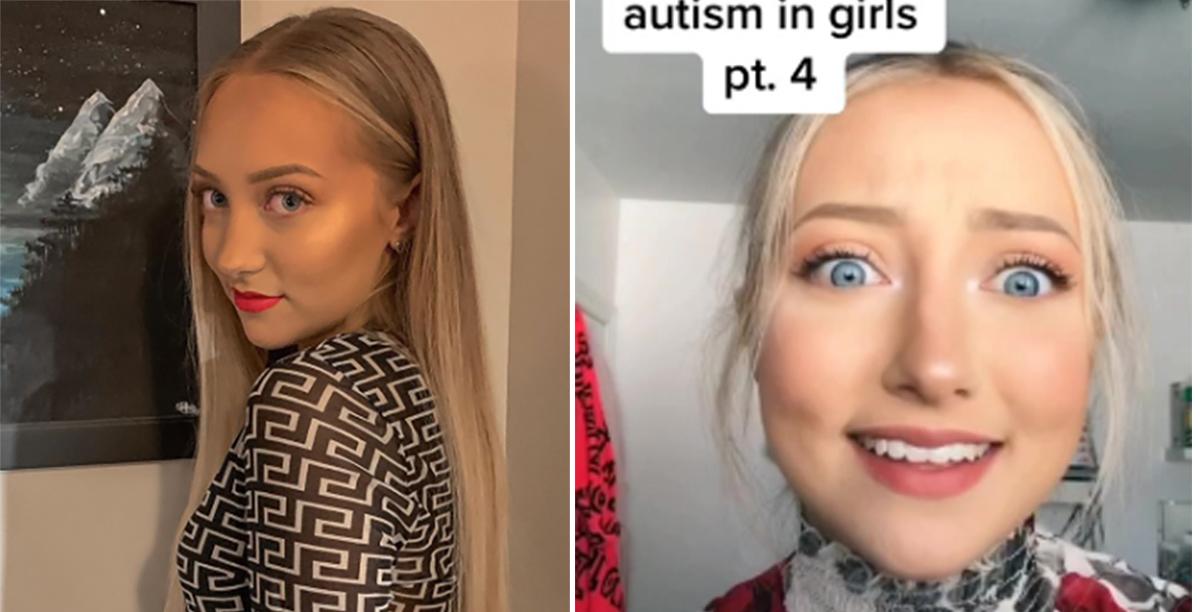 Paige Layle, a 19-year-old eyelash technician from Ontario, Canada, has autism. But because of how she looks and acts, most people assume that she doesn't.
Article continues below advertisement
"I get a lot that because I'm good-looking, nothing can be wrong with me — so I want to show that mental illness is diverse," Layle told BuzzFeed.
Men and women show varying traits when it comes to autism, and with most research focused around males, it can be very difficult for even trained physicians to spot the signs of autism in girls.
Article continues below advertisement
To try and explain the differences between autism in males and females, Paige decided to create a series of TikToks that she called the "autism diaries."
"I decided to start making videos because of audio that was going all over TikTok that was making fun of autistic people. I hated it. I feel like many people don't understand how many people are autistic," Paige explained.
Article continues below advertisement
"I was 15 when I got diagnosed, and that's considered early for a girl," Paige said. "I have a guy friend who's autistic and he was 2 when he got diagnosed."
She explained that this was because girls are usually better at "masking" their traits by adopting behaviors of people around them.
Article continues below advertisement
"Get high functioning and low functioning out of your vocabulary," Paige stated. "It doesn't help anybody. I know you might think that saying 'oh you're high functioning' is a compliment, it's not. It's a reminder that I'm just masking and masking is so hard. It's the most exhausting thing in the world. My New Year's resolution is not to mask. That means showing my autistic traits and not pretending I'm someone else."
"High functioning is basically a label that you can use to be like 'oh, your autism doesn't affect me that much. But I'll tell you, everyone you think is high functioning is greatly affected by their autism."
Article continues below advertisement
In her third video, Paige explains some of the typical traits in girls who have autism. She says that while boys with autism are usually more socially reserved, it's the complete opposite for some girls.
"I am overly social. I give way too much eye contact. I'm really good in social situations," Paige explained.
Article continues below advertisement
Paige went on to state that many girls with autism will also have other mental disorders. She has seven, including OCD. Many others can have anxiety and depression.
She also added that girls with autism need the world to have rules to help them understand it.
Article continues below advertisement
In her fourth and final part of the series, Paige explains what masking is.
Paige was diagnosed with autism at 15 years old, after attempting suicide. "I was an urgent case to talk to a special child psychiatrist who diagnosed me at the time with anxiety, depression, OCD, and autism," she told Buzzfeed.
Article continues below advertisement
"The diagnosis has changed my life for the better. I can understand myself so much better, which is so beneficial for social situations, school/work life, and most importantly being alone. I can now function alone and understand my emotions better," she added.
She's certainly helped us to understand the complexities of autism.