Late Eagles Guitarist Glenn Frey Left All of His Fortune to His Wife of 26 Years
When Eagles guitarist Glenn Frey passed away in 2016, he left everything to his wife. Who is she and what do we know about his cause of death?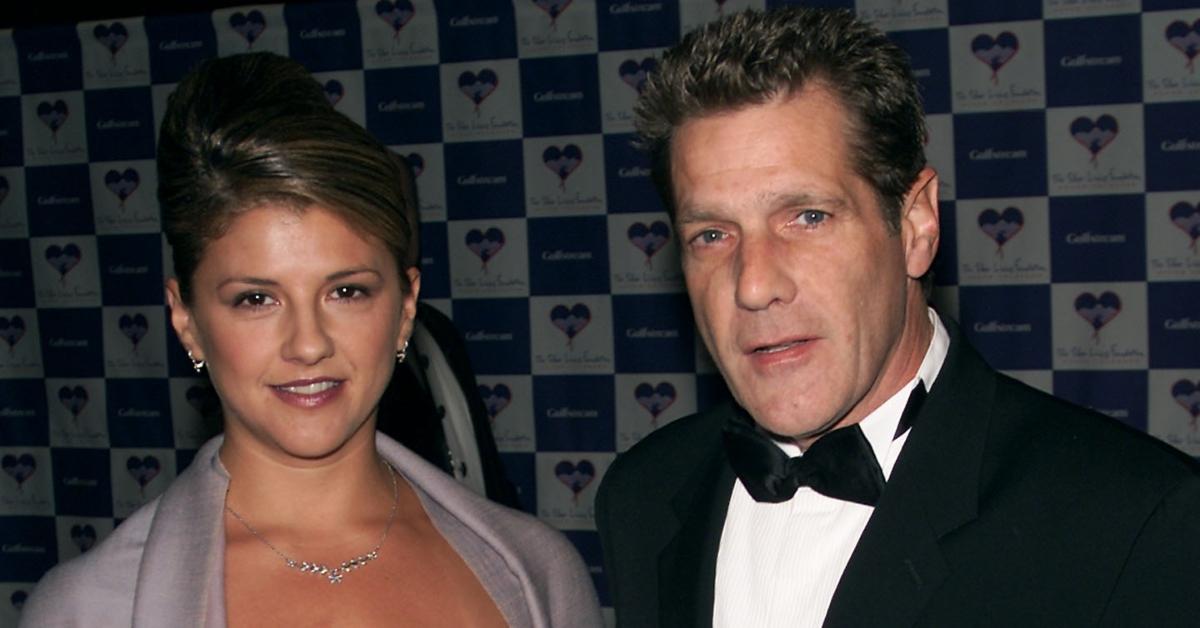 It's not secret that the Eagles were one of the most pivotal bands of the 1970s. With classic yet well-trodden hits like "Hotel California" and "Take It Easy," they solidified themselves in a music pantheon that included peers like Fleetwood Mac and Led Zeppelin. Despite their infamous anger issues, directed primarily at the press and their label, the Eagles continue to resonate with fans new and old.
Article continues below advertisement
As the Eagles ready themselves for a farewell tour that spans two months in late 2023, it's hard not to think about their late guitarist Glenn Frey who passed away in January 2016. Outside of the band, he was a married father of three at the time of his death. It was later revealed he left everything to his wife. Here's what we know about Cindy Millican as well as Glenn Frey's cause of death.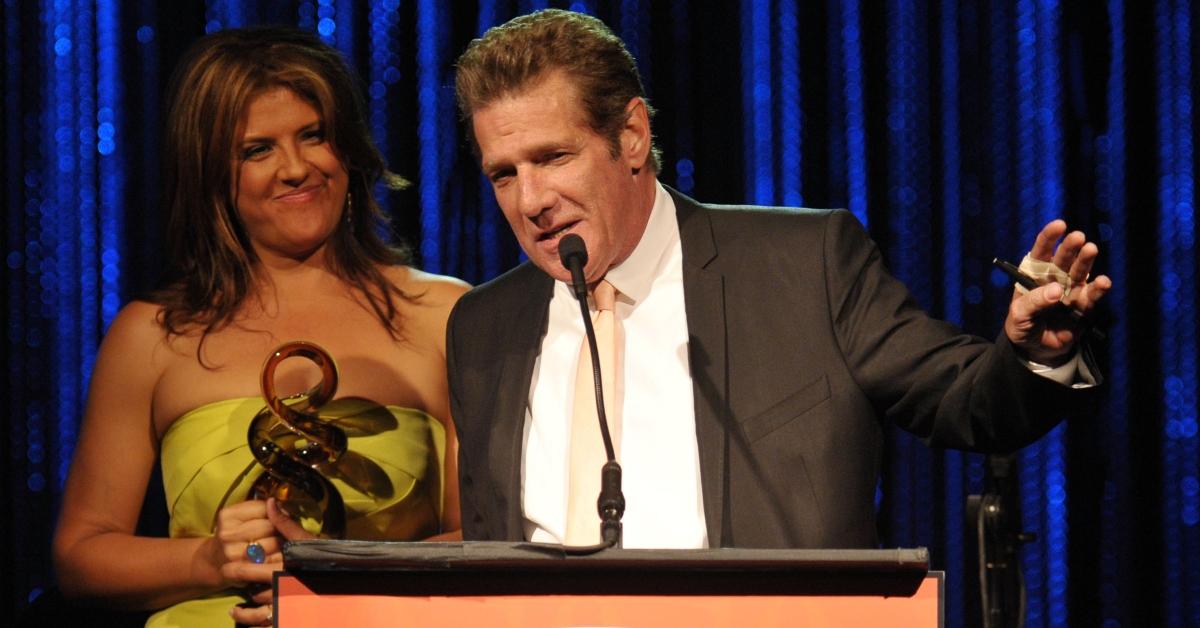 Article continues below advertisement
Glenn Frey's wife was the sole benefactor of his fortune.
In legal documents obtained by TMZ in November 2017, Cindy Millican is listed as his sole benefactor. She was also named the executor of Glenn's estate, "leaving her responsible for distributing his personal items like jewelry, clothing, and furnishings based on his wishes." The couple was married for 25 years, although Glenn "suggested famed Eagles manager Irving Azoff and attorney Barry Greenfield serve as co-executors if, for some reason, his wife couldn't serve."
Cindy only had a copy of Glenn's will, which she shared with the court. Unless it was contested, that wouldn't be a problem. The documents listed $100,000 in assets along with a "family trust, which likely contains the bulk of his wealth," per TMZ. They shared daughter Taylor, sons Deacon and Otis.
Article continues below advertisement
Cindy, who reportedly met Glenn while shooting a music video, is also active in the nonprofit world. In 2013, the Lupus LA newsletter highlighted Cindy's work with fashion designer Donna Karan. Cindy, who suffers from Lupus, was named to be part of the Donna Karan Ambassador Program to help raise awareness about the devastating disease.
Article continues below advertisement
In 1992, Cindy and Glenn were made aware of a charity based in Aspen, Colo. called A Grassroots Aspen Experience which "brought at-risk-youth from all over the United States to Aspen for empowerment exercises, mentoring, and counseling." Together they raised money through "fundraisers, lectures, and concerts," with Cindy eventually serving on the organizations board for five years. Oh and by the way, she is also friends with Kris Jenner who has posted about Cindy on Instagram.
Article continues below advertisement
What do we know about Glenn Frey's cause of death.
NPR reported that Glenn passed away Jan. 18, 2016, due to "complications from rheumatoid arthritis, acute ulcerative colitis, and pneumonia." His family released a statement on the Eagles website which read: "The Frey family would like to thank everyone who joined Glenn to fight this fight and hoped and prayed for his recovery. Words can neither describe our sorrow, nor our love and respect for all that he has given to us, his family, the music community, and millions of fans worldwide."
In a separate statement, Eagles singer and drummer Don Henley credited Glen for starting the band. Don said, "He was the spark plug, the man with the plan. He had an encyclopedic knowledge of popular music and a work ethic that wouldn't quit." Don also added that Glenn was "funny, bullheaded, mercurial, generous, deeply talented, and driven." Don made sure to mention that Glenn "loves his wife and kids more than anything."
Two years after his death, Cindy filed a wrongful death lawsuit against Mount Sinai Hospital and gastroenterologist Dr. Steven Itzkowitz. As of the time of this writing, the case is still open.