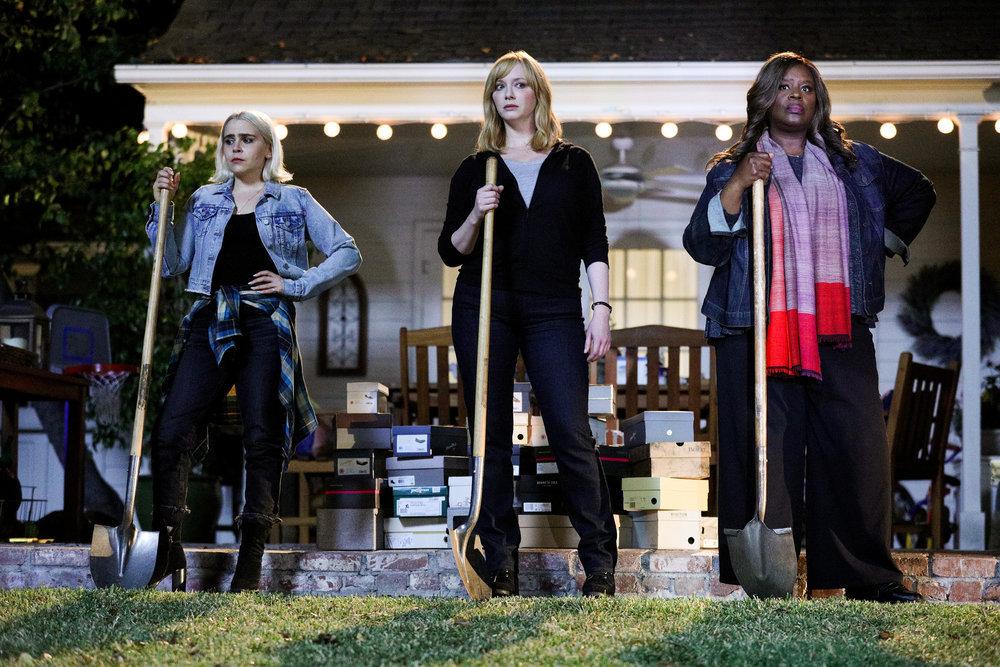 'Good Girls' Is Coming Back for Season 3 — But Will Beth Be in Jail?
Good news! Good Girls season 3 is a go! Find out details on the upcoming season. Plus, will Dean Kill Rio, and what's up with this new guy, Noah?
Beth, Ruby, and Annie have come a long way from their supermarket hold-up in the series premiere of Good Girls. And in the current season of the show, things have heated up as FBI Agent Turner (James Lesure) closes in on the trio of moms-turned-criminals. But even if Season 2 ends with one or more of them in cuffs, it won't be the end. NBC has renewed the series for another season.
Article continues below advertisement
When will Good Girls Season 3 start?
Production hasn't yet started on the third season, but it's definitely a go. The network announced the news last week in a statement. "We're so excited to continue following the friendship of these three incredible women while also exploring relatable issues in both funny and surprising ways."
There are still four episodes remaining in the current season, which premiered March 3. Based on precedent — the series debuted in late February 2018 — it's likely the third season will also begin airing in late February or early March 2020.
Article continues below advertisement
Now that we know the show is coming back, I'm sure you're wondering if everyone else is returning, especially the way this season has gone. Lots could happen to compromise the future for one or more characters.
For example... will Dean kill Rio?
Article continues below advertisement
Dean (Matthew Lillard) is clearly ready to get Rio out of the Bolands' lives for plenty of reasons. Rio literally shot him, and Dean seems pretty sure Beth has slept with him — not to mention the fact that they're embroiled in a drug dealing and money laundering scheme and the gang leader basically owns half Dean's car dealership. He's got a lot of motive to want Rio dead, but does Deansie have the means, opportunity and, more importantly, the smarts and guts to get it done?
The gears seem to be in motion, with him letting on to Stan that he knows what's going on, and his overtures with his Krav Maga teacher to try to hire a hitman.
Article continues below advertisement
So far, the cast and other details on Season 3 are a heavily guarded secret, but judging from Manny's celebration of the third season on Instagram, I'm guessing he's safe, which is good news for those of us who ship Beth and Rio. (Sorry about it, Deansie.)
What about Annie's new boss/boyfriend, Noah? And who plays him?
Look, I know this show is about best friends and crime, not cute boys, but we do need to talk about the cute boys on this show. Namely the new one last week when Annie met Boomer's replacement, Noah, and promptly gave him new employee orientation in the storeroom, if you get my meaning.
Article continues below advertisement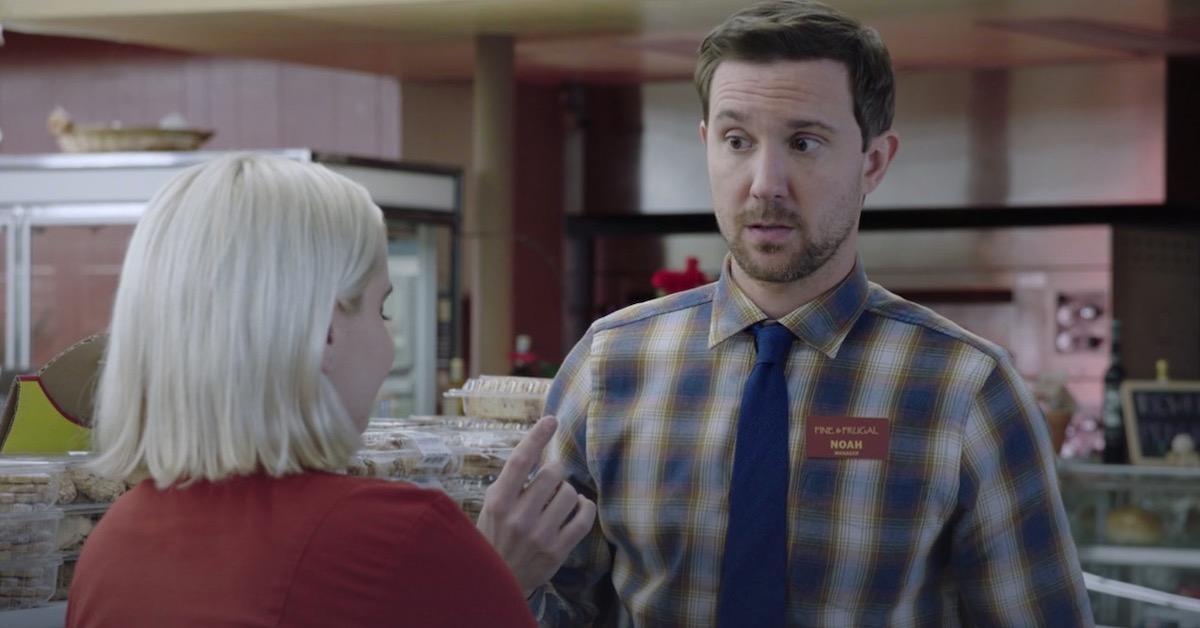 If you're wondering who's playing this very charming new manager, that's Sam Huntington, and we hope he sticks around. So far, he's only listed in the cast for one episode, but we expect this is a recurring role for the 37-year-old actor, who you may have seen before on A Million Little Things and Rosewood.
However, fans are already wary of him. "I. Do not. Trust Noah," wrote one fan, while another said, "I like Noah......but @NBCGoodGirls gonna mess that all up for me, I'm sure!" Annie seems to have questionable taste in guys, so it would check out if he turned out to be bad for her — whether that's because he's a garden variety creep or if, as many viewers fear, an FBI plant.
Good Girls airs Sundays at 10 p.m. ET on NBC.