'Good Girls' Fans Are Shipping Beth and Rio Hard
'Good Girls' charcacters Beth and Rio are TV's new favorite couple, but do they kiss? Plus everything you need to know about Manny Montana's wife IRL.
Season 1 of Good Girls ended with the ultimate cliffhanger: did Beth shoot gang leader Rio?
Article continues below advertisement
Well, spoiler alert, she couldn't do it, and her decision backfired as Rio (played by Mexican actor Manny Montana) promptly shot Beth's husband, Dean, as payback for Beth (Mad Men star Christina Hendricks) trying to turn him in to the FBI during the premiere episode of the second season. However, despite Rio's less-than-stellar reputation, viewers of the NBC comedy are shipping a Beth and Rio romance... hard.
"Beth: what do you want? Rio: *Looks her up and down* I think he wants you sis," one fan tweeted. Another agreed adding, "Rio really gonna knock Beth's back out and I cannot wait."
Article continues below advertisement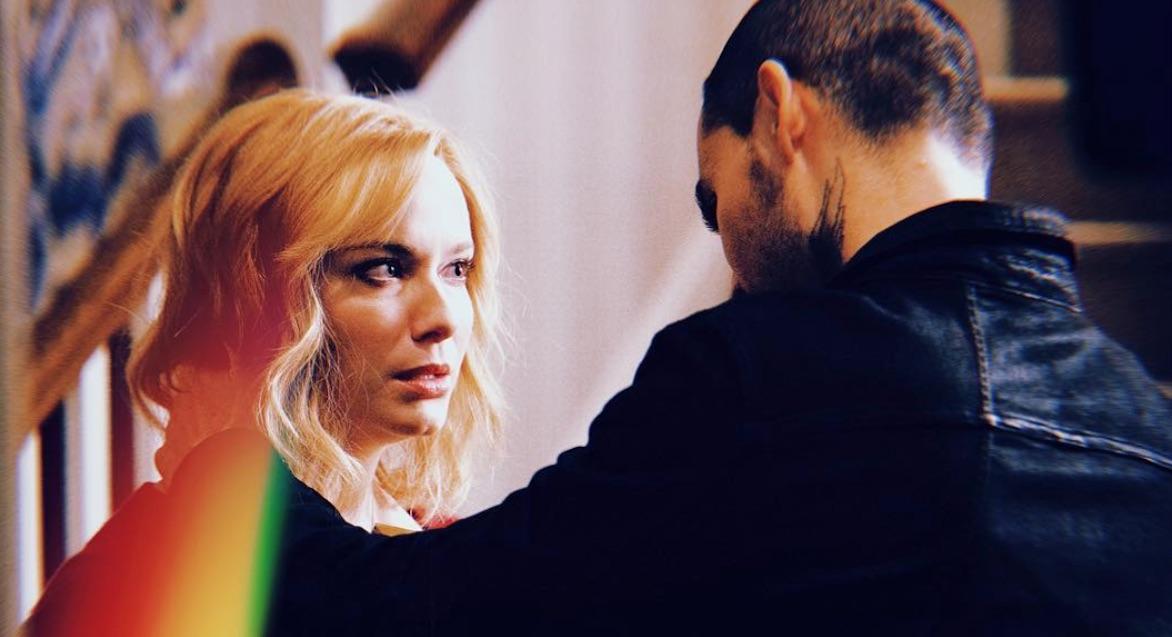 So, do Rio and Beth finally kiss on Good Girls? 
Well, it looks like fans won't have to wait much longer for Rio and Beth to seal the deal. In a preview of Season 2, Beth's sister, Annie, seemingly confirms that the unlikely duo do more than just kiss.
Article continues below advertisement
"What has gotten into you?" Beth's BFF and partner-in-crime Ruby asks. Annie hilariously responds, "Gang friend."
Sorry ladies, Rio is married IRL. 
Unfortunately, actor Manny Montana is only kissing one lady these days and it's his wife, Adelfa Marr. Recently, the life coach and safe space creator gushed about her actor husband's breakout role, writing, "Congratulations are in order for my sweet love — I have seen you work so hard to put amazing work on screen, time and time again."
Article continues below advertisement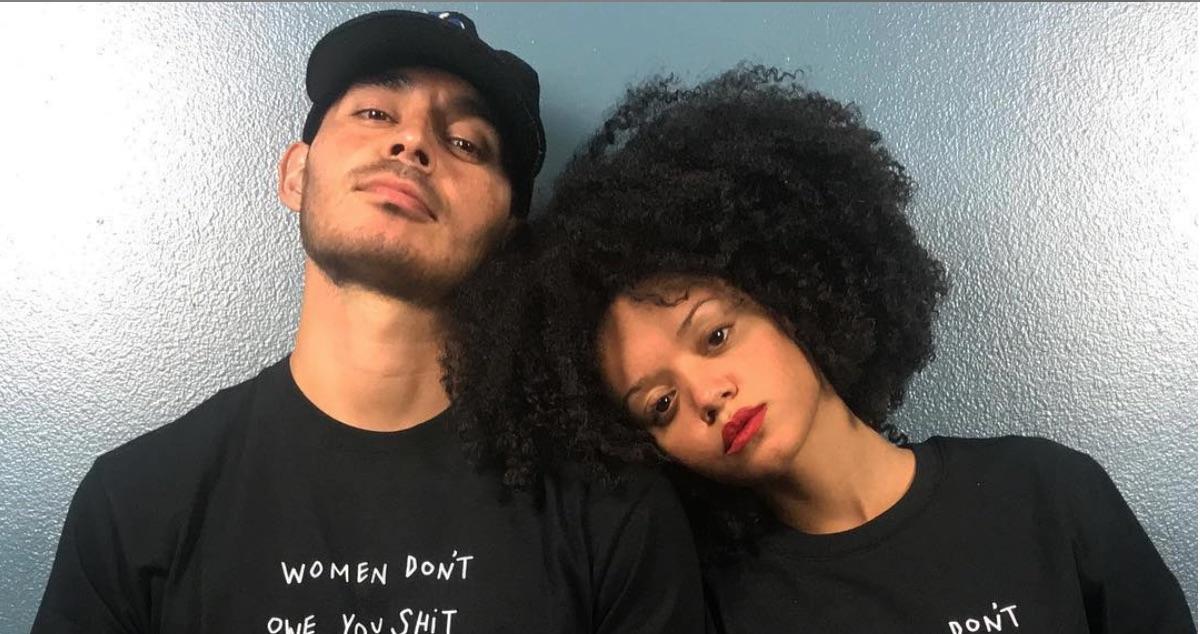 She continued, "You leave me in awe with your dedication and your talent and I'm always amazed at how much you put into your work while still being the most amazing father to our baby and the most perfect husband to me."
Adelfa also made it clear she knows her hubby is everyone's new man crush adding, "Season 2 is filled with all the goodies and more. As I'm sure all of my husband's fans get hot at the mere thought of his fine ass, so get your ACs ready cause he's on fire this season."
Article continues below advertisement
Proving he is nothing like his ruthless on-screen character, Manny also opened up about his wife — who will be making a cameo in Season 2 of Good Girls — captioning a photo of the couple, "I married her in our past life, our present, and will find her again in our next."
Who is Christina Hendricks married to? 
Likewise, Christina is also very much off the market. The redhead beauty has been married to fellow actor Geoffrey Afrend since 2009. They were introduced by Christina's Mad Men co-star Vincent Kartheiser.
Article continues below advertisement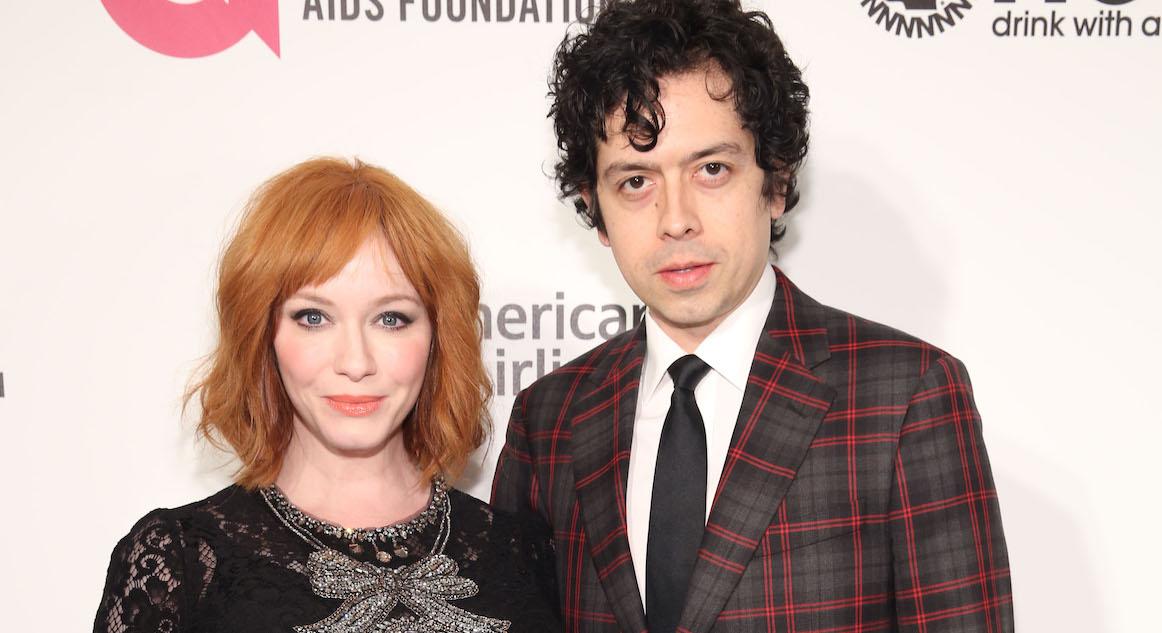 And in case you are wondering, the couple doesn't plan to have any babies. "That's where my motherly nature comes in — we got a puppy, and that's my idea of starting a family," she told Health magazine in 2014. "People say, 'Oh, that's practice for parenting,' but if it's practice for anything it's to be a mom to another puppy. We've decided that we are not really interested in having children."
Watch Rio and Beth on Good Girls Sunday nights at 10 p.m. on NBC.