'Gotham Knights' Developers Are Adding More Co-Op Options After Launch
'Gotham Knights' lets you play through the entire campaign with a friend, but is there a local co-op mode, letting you play on a split-screen?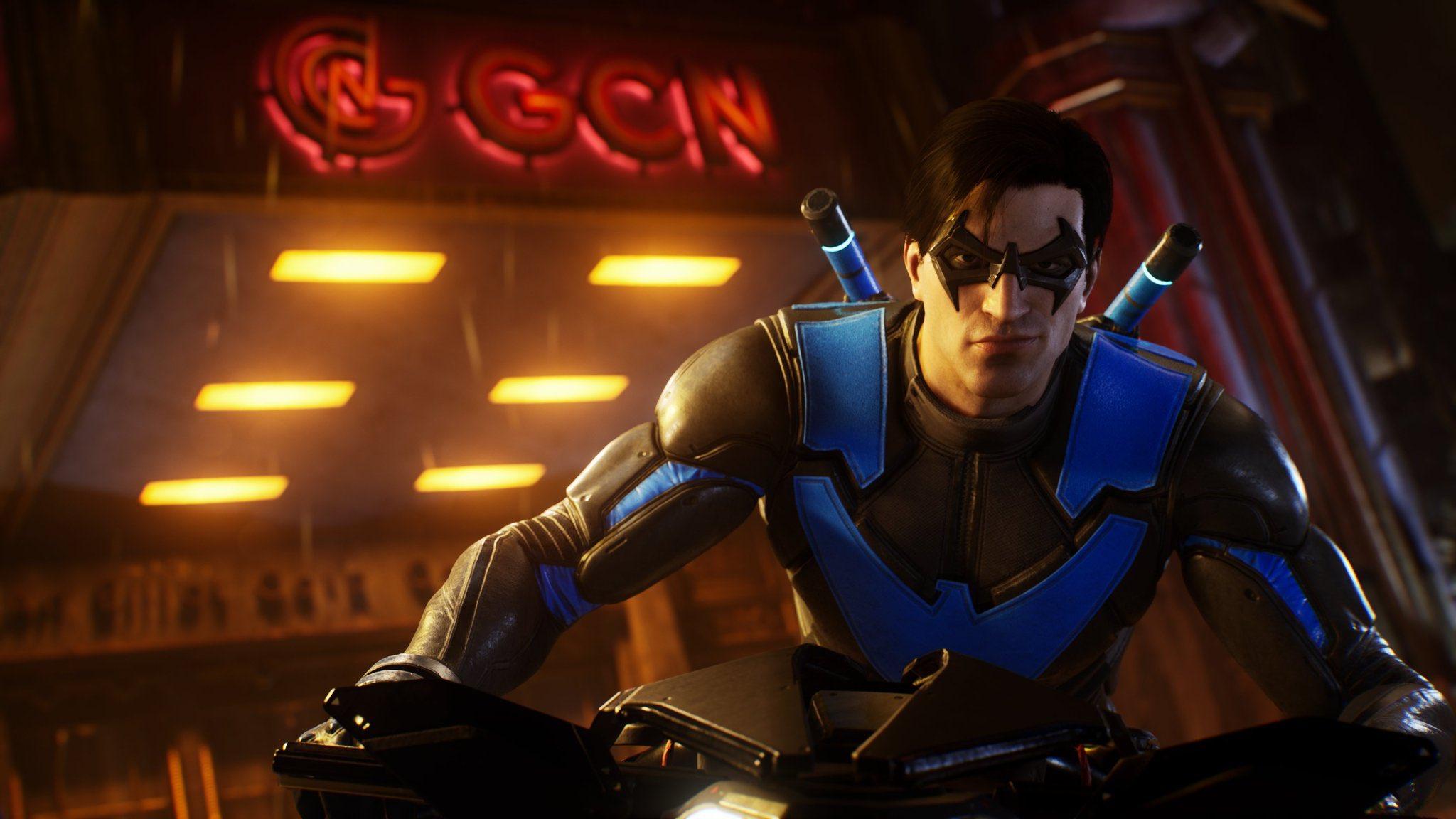 The legacy of Batman attempts to live on without him in the new video game Gotham Knights. While the wealthy hero is no longer around to prowl the streets of Gotham and keep its citizens safe, the Bat Family, made up of Nightwing, Batgirl, Robin, and Red Hood, are ready to take his place.
The new game, a follow-up to Arkham Asylum, lets you play as one of these four characters, using their various skills to your advantage as you take on villains.
Article continues below advertisement
One of the greatest features of this game is its multiplayer options, letting players team up with one other friend (each donning a different hero persona) as they take on the missions in Gotham. Though cross-play support for the game is limited at launch, not letting players collaborate across consoles, some are wondering if the game has a split-screen option, offering a local multiplayer option instead.

Article continues below advertisement
Is there a local multiplayer co-op mode in 'Gotham Knights'?
Unfortunately, despite the wide variety of characters available to play and team up with in Gotham Knights, there is not a local co-op option for the game. This means that there is no way for two players to log on to the game via the same console. While you can play through the game's story with a friend, this can only be done through online play.
This is particularly unfortunate, as the game seems to emphasize its co-op options. While you can play through the whole title solo, if you so choose to, it's clear that with all of the different character options, it's best done by utilizing multiple heroes' skills at one time.
Gotham Knights also only allows you to play through the campaign with one other friend, meaning at any given time, two of the other heroes will be unused. Thankfully, this does not seem to be a permanent feature of the game.
Article continues below advertisement
What is Heroic Assault?
At launch, players can only play through the game with one other person — but the developers have already promised that another multiplayer mode will be added to the game in late November.
Heroic Assault, the coming multiplayer mode, will allow up to four players to play together, each joining the team as one member of the Bat Family. While Heroic Assault won't let you freely explore the city of Gotham as a team or play through the campaign, this mode is meant to be a standalone play option.
Per the developers, Heroic Assault "provides a dedicated arena-like environment with specific objectives to complete and enemies to defeat on each floor (30 floors total)."
This mode is expected to be added to the game starting on Nov. 29, and it'll be a free update for those who own the game. While it's not ideal, as you lose the open-world aspect that makes Gotham Knights particularly interesting, you and your friends can face off against some heavy-hitting foes in this upcoming play mode.