If You've Never Had a Lime Jello Salad Then Let This Grandma Try to Tell You What It Is
We should have left a lot of things back in the 1960s and this lime jello salad is probably one of them. Although this grandma swears by it.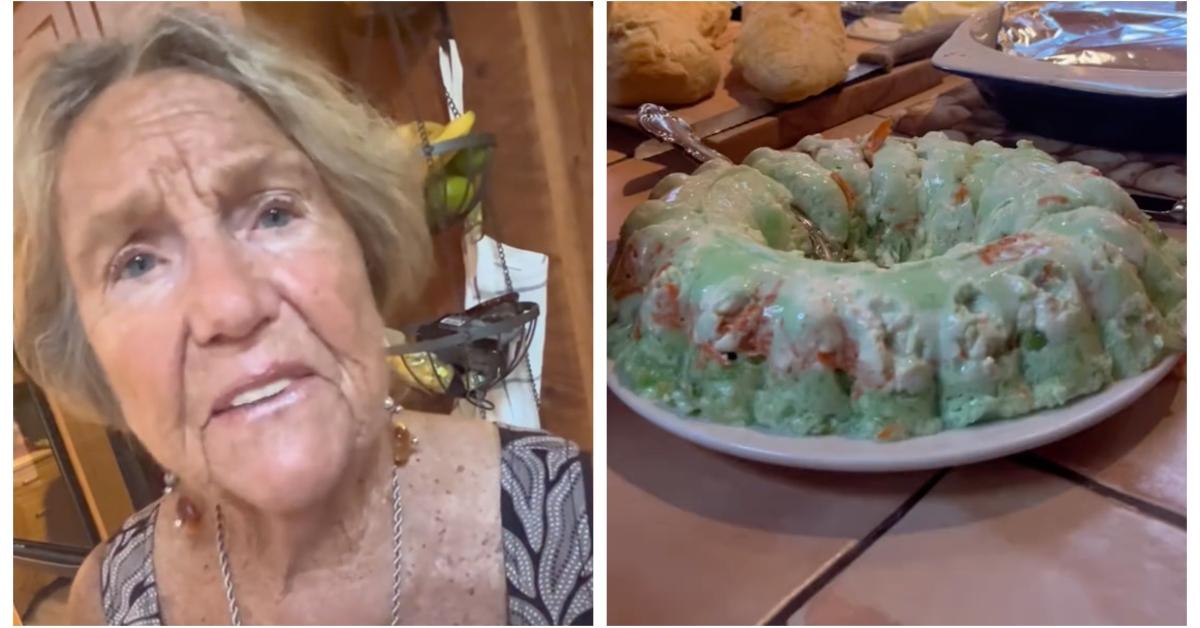 So much weird food came out of the 1950s and 60s, it's a wonder anyone lived to tell horror stories about it. From things like ham and bananas hollandaise to something called perfection salad, my arteries are collapsing like a dying star at the mere thought of these dishes. Honestly, it's okay if you want to skip the Crisco.
Article continues below advertisement
Some folks, however, like to stick with what they know which is how I'm learning about a lime jello salad. Emma, who goes by @eczemmma on TikTok (a brilliant handle), showed off her grandmother's lime jello salad recipe then asked her to explain exactly what it is. I'm sure we're all familiar with the phrase "everything but the kitchen sink." Well, Emma's grandma also threw in the kitchen sink. Read on for her nauseating break down.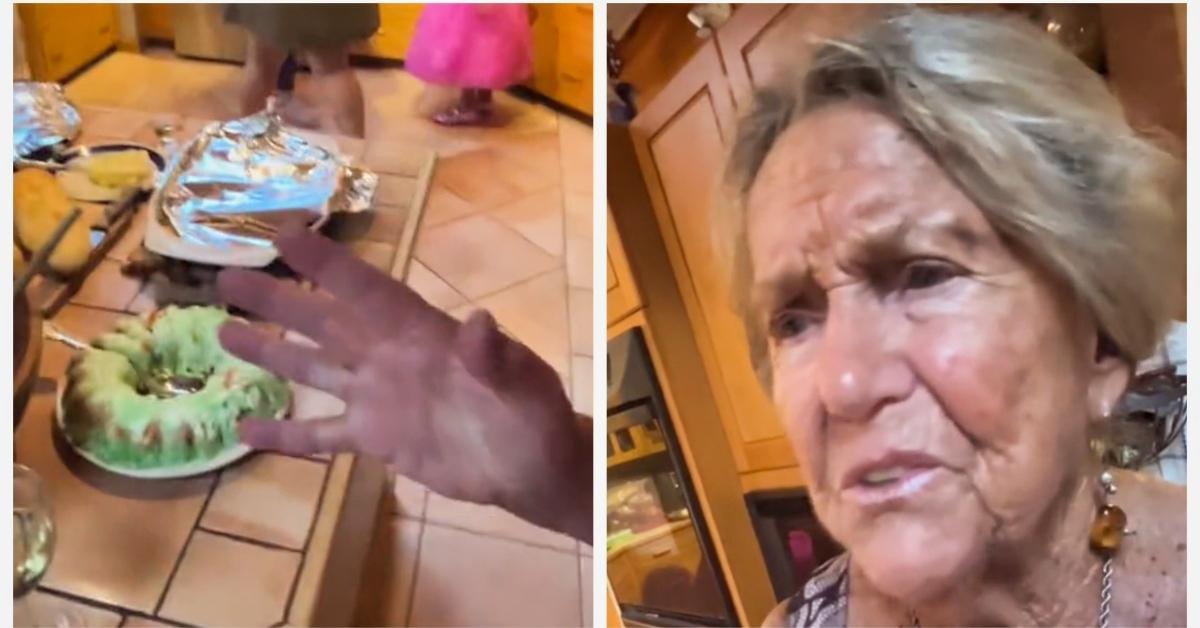 Article continues below advertisement
My grandma, what a big lime jello salad recipe you have!
At what appears to be a lovely family gathering, Emma enlists the help of her grandmother who brought her famous (infamous?) lime jello salad to the soiree. Because it's not immediately obvious what's in it, Emma asks her grandma to explain the lime jello salad's inner workings. Other than jello, it could be anything.
Things begin in a pretty sane fashion with lime jello being the star. The wheels fall off pretty quickly after that as two tablespoons of mayonnaise are added to this concoction. If you're asking yourself, will apple cider vinegar enter the chat? Yes it does, though I do not know why.
Article continues below advertisement
After you mix that up and let the gelatin do its thing, you throw in a mysterious amount of water that will yield a cup and a half of liquid. "Once it's lightly gelled, you put a tub of cottage cheese in it," says grandma. At this point, I would almost rather eat an actual cottage but I'm still intrigued.
Article continues below advertisement
Clearly you're gonna want something to bite into, so why not grate a carrot then include crushed pineapple and a chopped cucumber. Now in the caption, Emma says it's actually celery not cucumber though I don't think one is better than the other. They should both be banished to a different dimension, never to see this recipe again.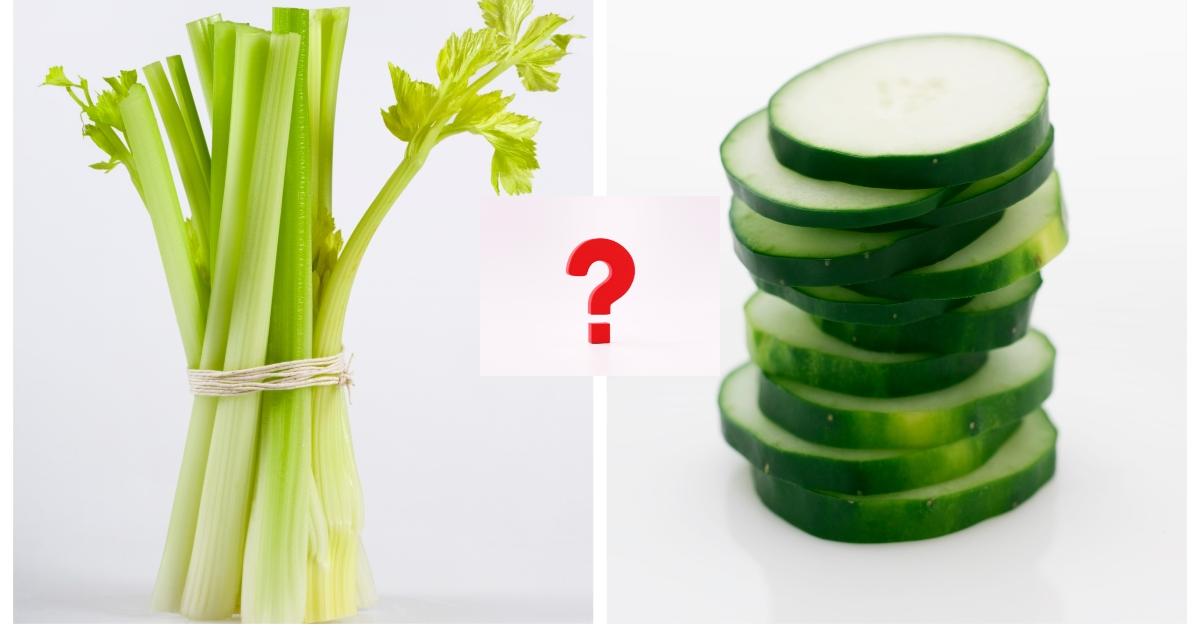 Article continues below advertisement
Obviously if you have black olives, grandma says they gotta go in. And who doesn't have an emergency jar of black olives lying around? "You're gonna love it," yells Emma's grandma. Will I? A test taste should help clear things up.
Emma tastes the lime jello salad and takes one for the team.
In a followup TikTok, Emma bravely tries some of the leftover lime jello salad. Shockingly, there isn't much available, though someone should definitely check any potted plants for discarded lime jello salad. Holding up a Tupperware container, Emma says she will "try to explain what it tastes like."
Article continues below advertisement
I appreciate the content warning Emma provide prior to opening the Tupperware container. One never knows when an unboxing can lead to an unfortunate amount of dry heaving. Honestly, I've seen worse. It kind of looks like a pistachio ambrosia salad which is essentially all marshmallow.
Article continues below advertisement
Scooping a small amount onto a tiny plate Emma says, "I don't think I can do too much." Using a fork, she gets a "little bit of everything," There is an initial look of surprise, and a lot of chewing. It's the kind of over chewing that happens when your mouth is trying to protect your stomach from what's to come. A caption warns us that if you have texture issues, do not try this at home.
Emma's review is that the lime jello salad "really isn't that bad" though she probably wouldn't eat more than she plated. Sadly Emma takes the wheel and declares the recipe is missing something. "We forgot the olives," she says while opening an enormous can of black olives. "I think I prefer it with the olives," she says triumphantly. Guess it needed some salt to cut all that sweetness.
Her final opinion is it's "not as crazy as it looks," but maybe don't bring it to a party unless you want to "contribute to food waste."