Man Searching for a Vegetable He Likes Thinks All of Them Are "Disgusting"
Many of us hated at least one vegetable at some point. But this man hates them all and is even more disgusted once he tries a few for the first time.
Though almost everyone knows vegetables' nutritional benefits, many of us struggled to like some growing up. For me, it was corn! I honestly couldn't stand the odd taste of it, and even today, if the dish has even one kernel — keep it away from my plate!
Other veggies many love to hate are broccoli, asparagus, or any other member of the cruciferous family. Still, some of us have changed our perspective on them or found some we like to include in our meals.
Article continues below advertisement
After years of hating vegetables, one man chose the latter option, searched for one or two that worked for him, and documented the experience on TikTok. What happened next was quite the journey!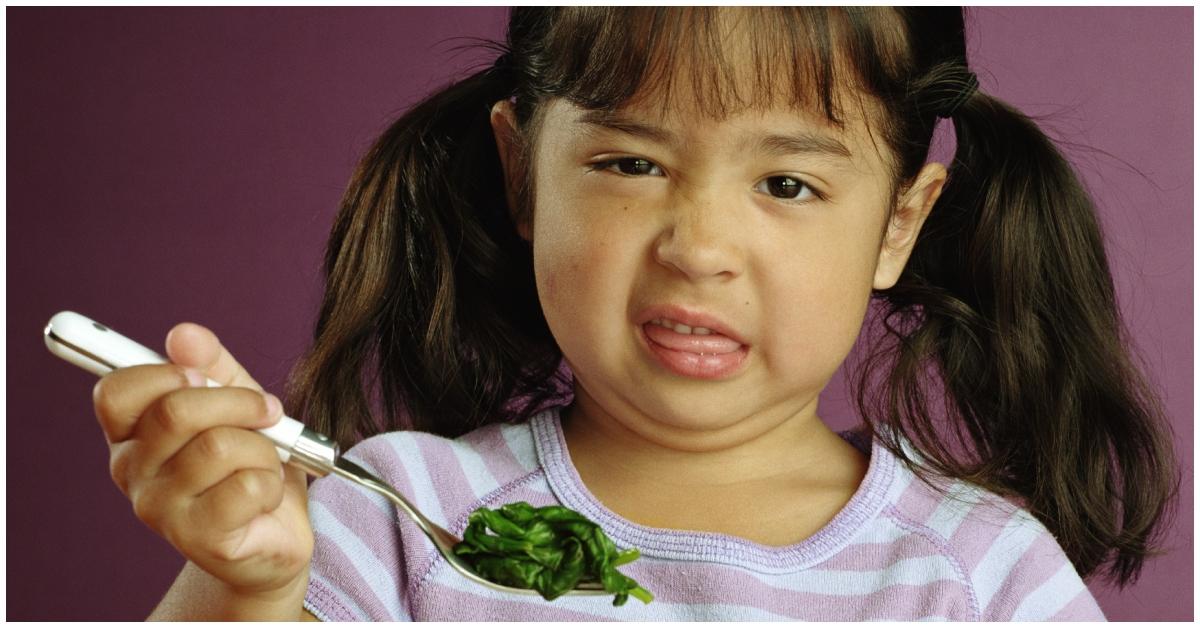 Article continues below advertisement
A man cooked several vegetables in search of the one he liked.
It's never too late to try something new, and Angel (@couldntbeangel on TikTok) learned that firsthand in June 2023. The TikToker admitted to his followers he typically doesn't eat vegetables but would add them to his diet if he found one he enjoyed eating.
On June 15, Angel posted his first hunt for the healthy food of his dreams. During his trip to the grocery store, he picked up a bunch of carrots and took them home to his kitchen.
The following scene shows Angel cutting up the carrots while trying a raw one for himself for the first time. After biting the carrot, Angel admitted it didn't taste good. But he remained optimistic about it and said it could be "like when you listen to albums. You gotta listen to it twice." Fair.
Article continues below advertisement
Angel proceeded to cook the carrots with brown sugar and something else he surprisingly had never had before — honey. After submerging the vegetables in the concoction, Angel served himself a plate of sweet carrots. He initially complained about how hot the veggies were before biting the carrot on his fork. The taste was unbearable, and Angel spat it out with a napkin.
Article continues below advertisement
The TikToker didn't give up hope and tried another iteration of the carrot. This time, he fried them on his stove to make "carrot fries." Upon lathering the carrots in oil, Angel picked up a "fry," and its texture immediately turned him off. He then tasted the fry and said it wasn't "great" but wasn't "too bad." But just a few seconds later, and a few more healthy fries, Angel returned his comment, said the carrots were "disgusting," and threw the rest of them out in his backyard.
Could another vegetable satisfy this picky eater?
Article continues below advertisement
Angel's vegetable quest continued in two more videos. In the second one, he tried making cauliflower fried rice using ingredients like whole cauliflower, eggs, bacon, and salt. He tasted the rice on-camera and said admitted it "tasted like fried rice" and said it would be a superb "alternative" for the real thing, so long as you "hate yourself."
In the final video, Angel tried frozen Brussels sprouts. After buying them at the store, he cooked them by wrapping them in bacon, another recipe he found at YouTube University.
Article continues below advertisement
After a few moments of frying the Brussels with bacon, Angel again recorded himself trying them.
"I can't even cap to y'all, bro," Angel told us. "I swallowed that one, and it didn't make me spit it out."
Article continues below advertisement
Angel declared the bacon-wrapped Brussels sprouts were at the "top" of his list and tasted better than the carrots and cauliflower he had before. Nonetheless, he seemed more impressed by the bacon-like taste the vegetable had rather than the sprouts themselves.
Sadly, the Brussels sprouts didn't make the cut, as he dramatically threw another batch of vegetables out in his backyard. While Angel's search remains ongoing, many TikTok commenters, and viewers like myself, found the quest incredibly entertaining and will be back for an update!