Woman Handed Her Boss a Resignation Letter and He Refused to Accept It
One woman had a difficult time leaving her job after her boss initially denied her letter of resignation. Here's how she was finally able to leave.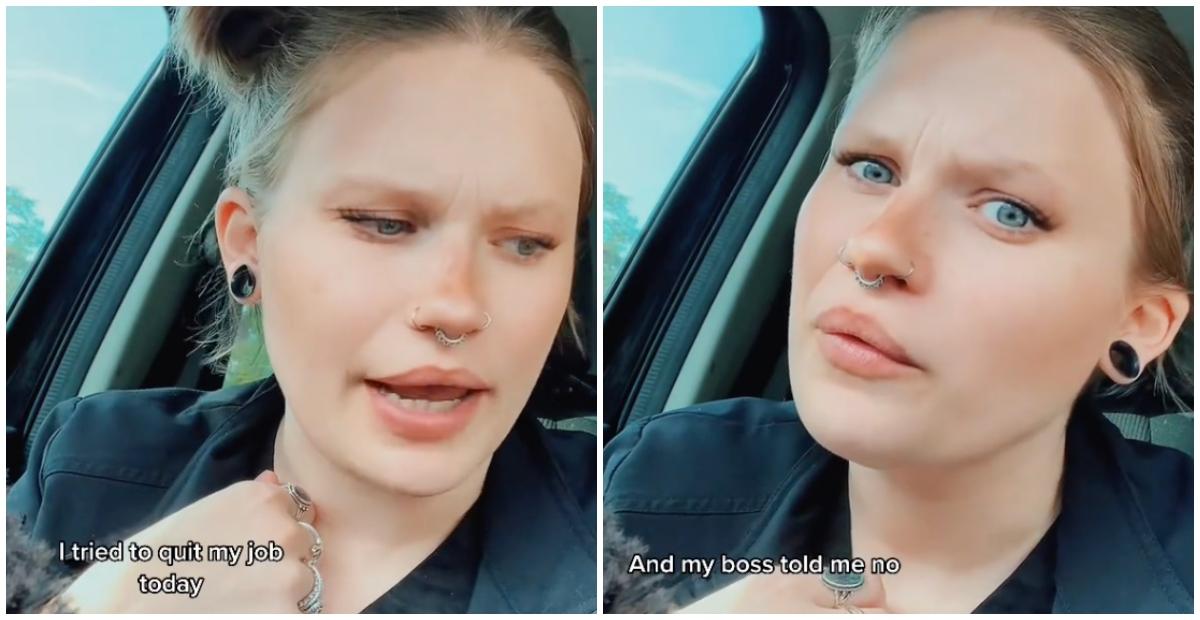 Usually, when you quit your job, you're out. Free. Donezo.
But apparently, that's not always the case. One woman took to TikTok to share how she tried to quit her job, and her boss said no. Talk about awkward.
Article continues below advertisement
How is that even possible? Can a boss do that? Fortunately, she was able to leave eventually, but it was a process, for sure. Read about what happened below.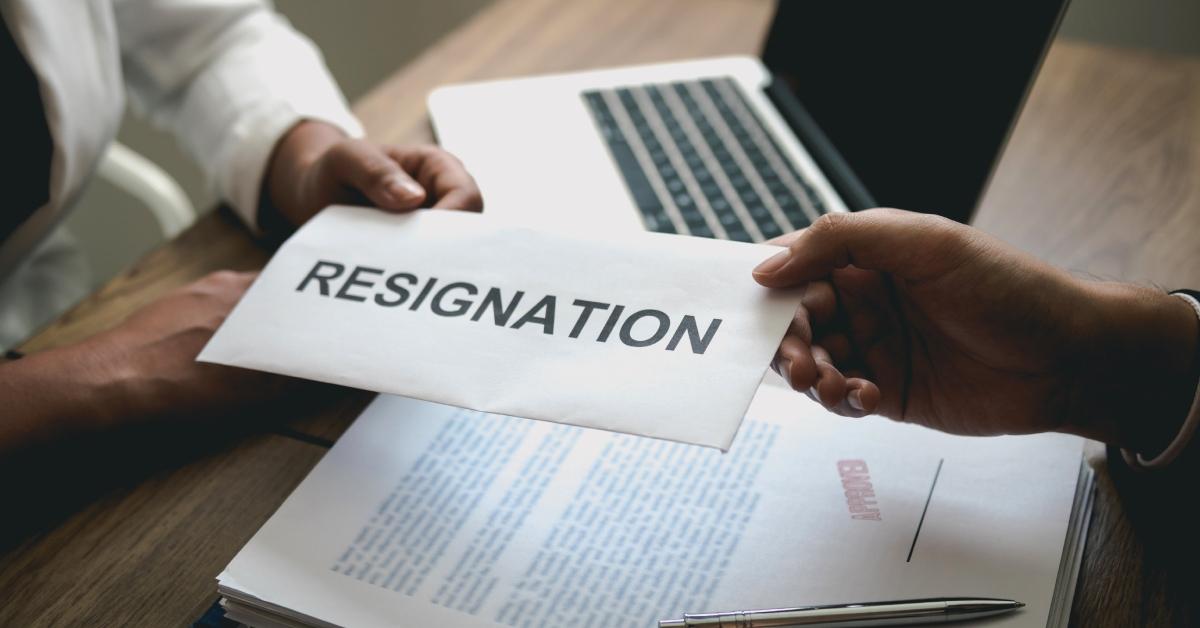 Article continues below advertisement
This woman tried to quit her job, but her boss said 'no.'
"I tried to quit my job today, and my boss told me no," said TikTok user @mamayoda2 in a short video. "Like I handed him my resignation letter, and he just [said] no."
She explained that it was a very confusing interaction, and she wasn't even sure if she had quit or not.
In the comment section, users told @mamayoda2 that it's not his choice. "You resigned. You weren't asking for permission, you were informing," wrote one user.
Article continues below advertisement
Others in the comment section encouraged her to ask for a raise or talk to HR.
In a follow-up video posted the next day, she informed TikTok that she returned to work.
Article continues below advertisement
She also tried to provide more details on her unique situation. For starters, she had another job lined up and had planned to work her last two weeks at her current job before the new job started. Also, her coworkers and direct manager knew she was leaving, but her boss refused to accept it. She never expected that any of this would happen.
Article continues below advertisement
And until he approved her resignation, she didn't feel like she could leave.
While people in her comment section told her to walk out, she explained she would be uncomfortable doing that and leaving her coworkers hanging like that. "Those ladies are more than coworkers to me. They are my friends outside of this office," she said.
In a third video, @mamayoda2 said she brought in a second resignation letter to her job and her boss grumpily accepted it.
It was official: She had finally quit.
Article continues below advertisement
She explained that he offered her a counteroffer, but it wasn't very generous.
@mamayoda2 also noted how she used to be a full-time employee at this current job, but then her hours were cut to part-time, meaning she lost all her benefits, including health insurance. Then her hours were slashed again, which is when she decided she needed to get out of there.
The good news is that her new job includes benefits and pays her $4 more an hour.
Article continues below advertisement
"So I am working these last two weeks, and then ya girl is out," she said in her video.
Those who had been following @mamayoda2's story were glad to hear that she didn't let her boss convince her to stay.
"Good luck at your new job. Know your worth," wrote one user in the comment section.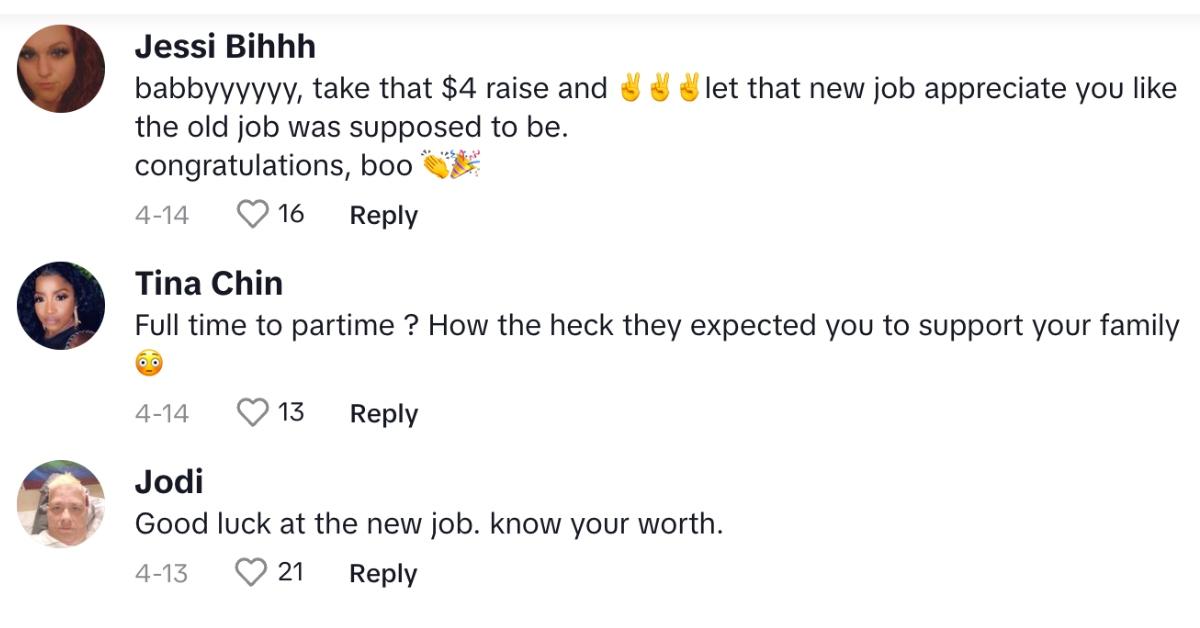 Others were shocked at how awful this man sounded. "I cannot believe your boss expected you to not quit after cutting your hours and benefits," read one comment.
It sounds like @mamayoda2 is heading to a much better work environment. Best of luck!