Parents Hilariously Narrate Their Daughter's "Get Ready With Me" Prom Video
In a viral video, parents narrate a hilarious GRWM prom video for their daughter and folks believe that her parents are undercover haters.
For high school seniors, one of the most enjoyable times is to experience senior prom. Way before social media became a thing, folks would make their memories by taking photos and recording videos with professional cameras. Now, the game has changed.
Thanks to social media, students are showing every aspect of their prom experience — from short clips to longer Get Ready With Me (GRWM) and Point of View (POV) videos.
Article continues below advertisement
In the TikTok age, many seniors love the idea of creating GRWM videos for prom. However, one high school senior decided to switch things up by having her parents narrate her experience — and the video is hilarious. Here's the full scoop.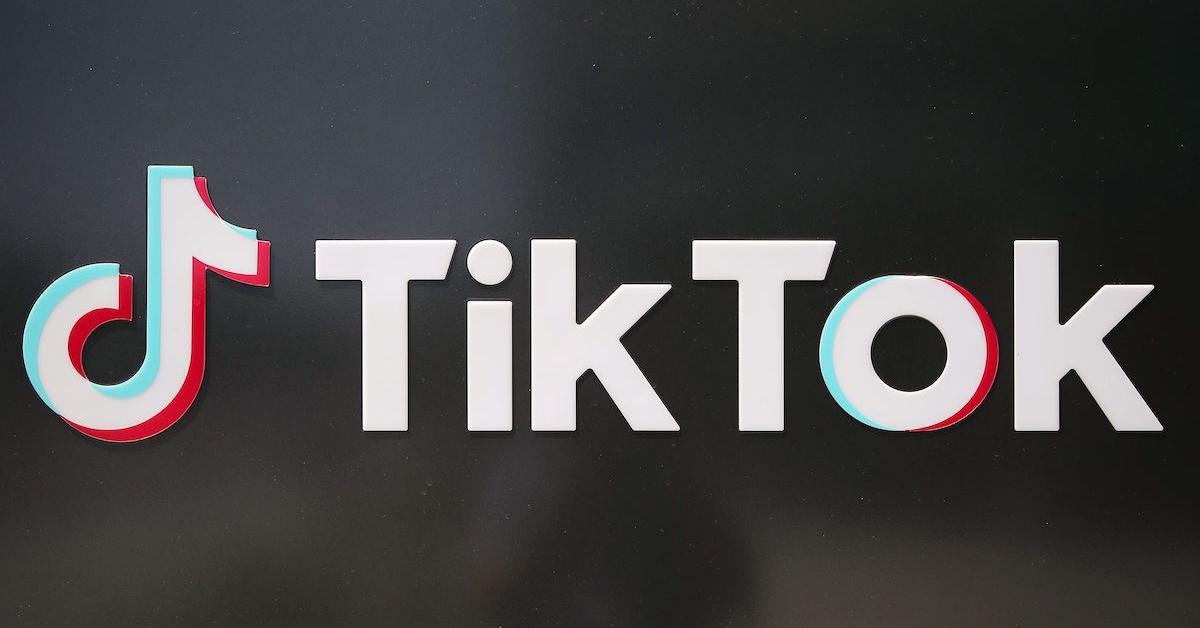 Article continues below advertisement
A viral video shows parents hilariously narrating their daughter's GRWM prom video on TikTok.
Baby, your parents love you and they have no problem throwing some shade, too! In an April 2023 TikTok video, creator Chrissy Burns (@thechrissyburnss) shared her GRWM content as she prepared for the last hurrah before college — prom.
"Parents lowkey be your biggest haters," Chrissy captioned the video.
As the video starts, you hear Chrissy's mom kick off the narration.
"Hi, this is Chrissy's mom and dad and she's asked us to do a GRWM prom edition," her mom says as Chrissy looks into the camera. "First of all, why is she showing y'all the basket of clothes behind her head in her room, but whatever." LOL.
Chrissy is then seen applying an oil gel to her lids to remove her eyelashes.
Article continues below advertisement
"OK, so she wants to get all shined up and she is taking off those lashes," her mom says as the frame switches to Chrissy wearing a pink bonnet in bed.
"Well, she's just getting up I see," Chrissy's dad chimes in."In her all pink."
Article continues below advertisement
As her parents share their comments about her having no eyelashes and how "white her eyes are," the frame switches to a fully dressed Chrissy heading out the door.
"Ooohh," Chrissy's parents say.
"Maybe the glasses are to cover up the lashes, or lack thereof," Chrissy's mom adds. "She's cute though."
Chrissy's dad agrees and points out her other attributes. Chrissy then is seen in the nail salon getting a fresh manicure and her parents joke about her "feeling herself."
Chrissy is then seen in a car eating a lollipop and her mom says she guesses that the nails "deserve a lollipop." LOL.
Article continues below advertisement
Her father then throws shade pointing at how good Chrissy's toes look in Jesus sandals aka Birkenstocks. The clip then switches to Chrissy in her bedroom dancing.
"OK we're knucking if we buck," her parents said.
The frame then switches to Chrissy showing her natural hair as she prepares to get it styled.
Article continues below advertisement
"Wow," her parents say together. "That went from 100 to three real fast."
Her mother questions her showing that to TikTok but says that she does look unapologetically natural, with her father calling her "beautiful."
After tapping the screen to signal a change, Chrissy emerges with long blond extensions in her hair that look undone.
"OK, let's trust the process," her mother says. "One thing is for certain, she thinks she's fine."
Later, Chrissy shows two tendrils curled in the front and her parents approve. Then we see a glimpse of a makeup artist while Chrissy flexes her white toes for the cameras.
"Oooh," her parents say as we see some progress with her makeup. "Yes, brows!"
Article continues below advertisement
Chrissy goes on to show off her eye makeup to her stunned parents and later reveals her complete look.
"Ooooh, that's what we were going for," Chrissy's mom says.
"That's so beautiful," Chrissy's dad chimes in as we see her complete look with her prom dress on.
Article continues below advertisement
Chrissy then shares pictures of herself standing by a body of water.
"Yes, putting in a little light work," Chrissy's mom says.
"Oooh, in front of the Savannah River in downtown Savannah ... well no but that's on the South Carolina side by Hutchinson Island," Dad says.
The final seconds of the video show Chrissy showing a back view of her dress, and the "wows" and "oohs" from her parents were nonstop.
Article continues below advertisement
TikTok users enjoyed Chrissy's parents' narration and also called them haters in a joking way.
It's always fun to bring your parents into the social media wave. And while Chrissy's parents were hilarious with their commentary, folks loved how much they were enamored with her.
"She's nice, very smart," one person commented while mimicking Chrissy's father's sentiments.
"The way they got quiet when she showed the extensions," another person chimed in.
"No because they are so cute with the 'ooooo' every two seconds," a user shared.
All in all, this GRWM is a bona fide hit on TikTok and has currently earned 1.4 million likes and 6.2 million views.
We hope that Chrissy enjoyed her prom and made lasting memories!