These Outrageous Prom Send-off Ideas Are Nothing Like What You're Used To!
Prom send-offs are the newest trend to take over teen TikTok. Read on for four outrageous ideas that are sure to impress your followers!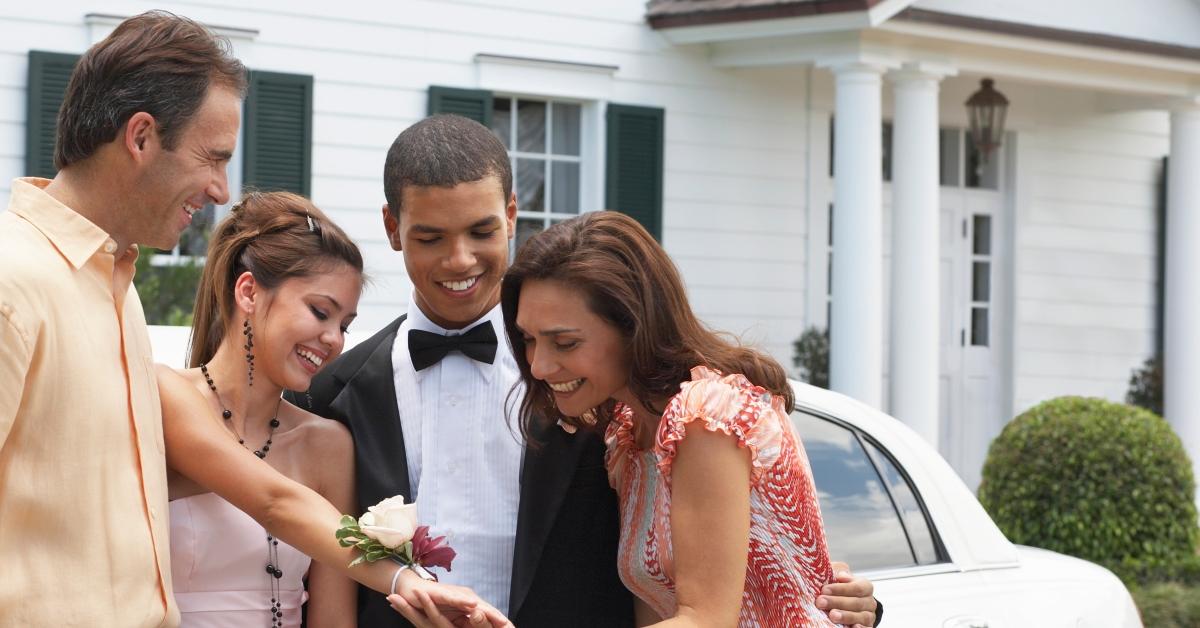 Kids these days have no chill.
While many of us spent our youth picking out our profile songs and rearranging our Top 8 on MySpace — Gen Z is on a whole new level when it comes to their creativity. TikTok, a world where millennials are second-class citizens, is proof of this fact. Just check out the thousands of prom send-offs that have been posted online in recent years.
Article continues below advertisement
Gone are the days when prom-proposals reigned king. Now, you'll need a horse and carriage to keep up with your classmates on prom night. Luckily, Distractify has curated a few prom send-off ideas that'll make any high schooler feel like the belle — or, the beau — of the ball. Read on for inspo!
Article continues below advertisement
So, exactly what is a prom send-off? Here are the best prom send-off ideas on the internet right now.
Those unfamiliar with prom send-offs should direct themselves to social media, where the tradition is in full effect. In the past, prom send-offs served as a photo opp that could later be printed and stuck on your mom's friend's refrigerator. However, in 2023, prom send-offs look a little different …
Since prom season started, social media has been flooded with pictures and videos of some of the wildest prom send-offs you've ever seen. Wanna step up your game? Try these ideas out for size …
Article continues below advertisement
Pull up in private jet or helicopter.
Limosenses are so last decade — the internet said it, not us. While many high schoolers were pictured in their prom send-offs next to Rolls Royces and Bentleys, others took it up a notch; both literally and figuratively, and rented private jets and helicopters. And no cap, it was pretty fly!
Roll out the red carpet.
On prom night, teens should get star treatment, which is exactly why it makes sense to roll out the red carpet for their prom send-off.
Article continues below advertisement
Set up a photo booth.
A photo booth or backdrop is one of the simpler ideas on the list, but a classic nonetheless. After all, the goal of a prom send-off is to take cute pictures. You can easily execute this idea by using a backdrop customized by a local event planner or by using print services by companies like Shutterfly.
For example, this promgoer's photobooth is modeled to look like an ESSENCE magazine cover and it definitely gave everything that was supposed to be given.
Hire a marching band.
Nothing says pregaming for prom like a neighborhood block party. With a DJ, finger food, and loved ones, you can't really go wrong. In this TikTok, one user was minding their own business when they saw that one family had a whole marching band join in on the celebration.
If you're hopping on the prom send-off trend, these ideas just might be a start!