What Does "Green Person" Mean on TikTok? Green, Pink, and Blue People, Explained
TikTok creators have found a way to categorize the special people in their lives sweetly and simply: by color. Here's what green, pink, and blue mean.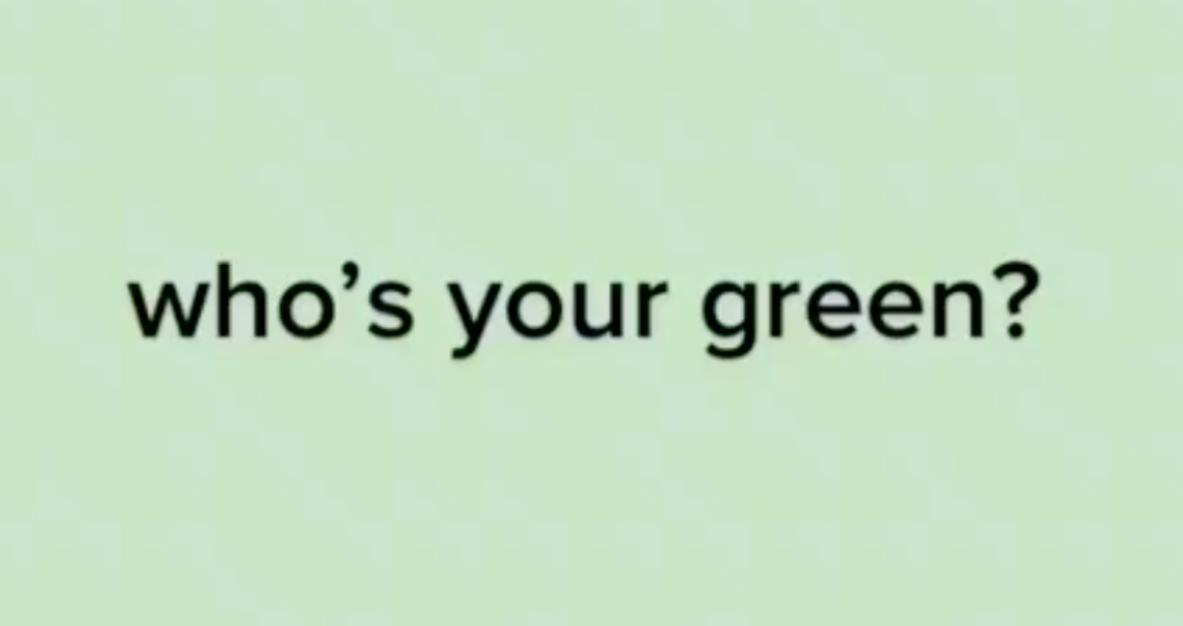 It's no secret that some people we meet can significantly transform our lives. However, each individual differs in what they bring to the table. Whether it be a significant other, a BFF, or an unexpected friend, the relationships we cultivate fulfill distinct needs.
And naturally, TikTok has found a way to categorize these dynamics sweetly and simply: by color.
Article continues below advertisement
Recently, the phrases "green person," "pink person," "blue person," and more have gone viral on the vertical video app. And the most wholesome part? Creators continuously tag the individuals they feel are represented in each.
Here's what each of the special terms means.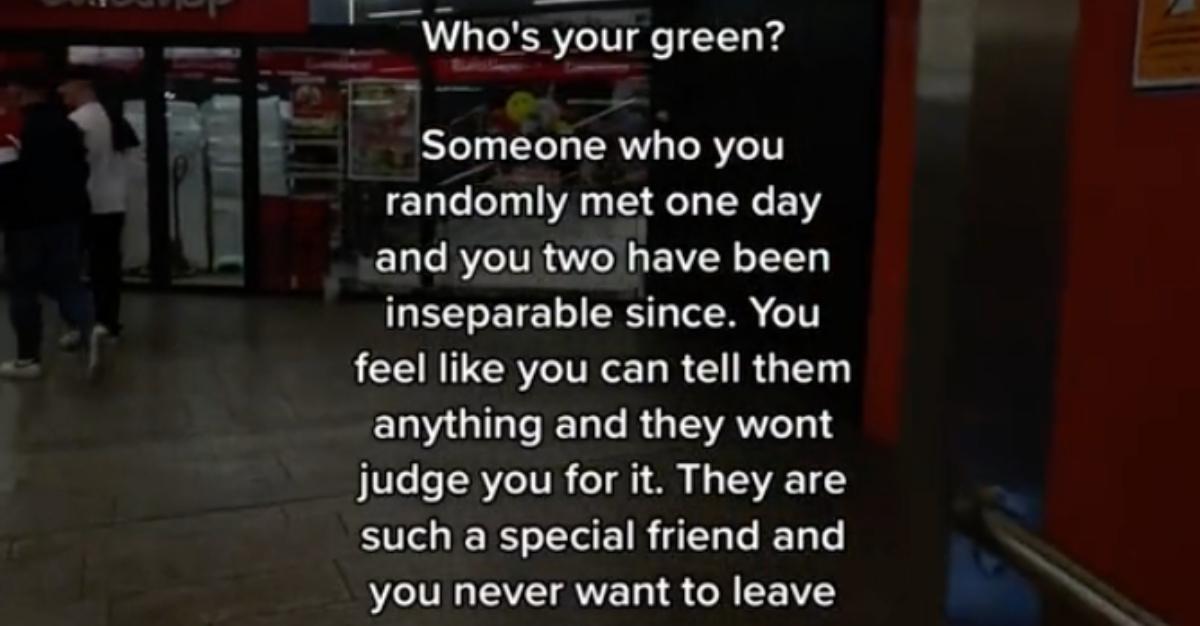 Article continues below advertisement
What is the meaning of "green person" on TikTok?
While special people in one's life can vary in color meanings, green appears to be the most common on TikTok. According to @lucas.dmx, someone is your "green" when you met by chance and haven't been able to leave each other's side since.
"You feel like you can tell them anything, and they won't judge you for it," the creator explained. "They are such a special friend, and you never want to leave them."
@mclovin73 shared another description of what a green person entails. "Green is the person who randomly became a part of your life one day and saved you; you now cannot imagine your life without."
Article continues below advertisement
And TikTok creators aren't the only ones spreading the green message. In 2021, Urban Dictionary provided an insightful definition of the endearing phrase.
"They are the people you trust with most of your life," the online slang dictionary read. "They have been there through thick and thin. They always have your back."
Article continues below advertisement
What is the meaning of "pink person" on TikTok?
If you thought there was only one type of color a person could be, think again. From green to pink to blue to yellow, different colors convey different relationships in one's life. Another viral shade on TikTok is pink, and this type of person can be either platonic or romantic.
@_whoisyourcolour_ explained the color's meaning, saying, "The person you would give the world for; the person you love the most."
According to the creator, your "pink" is someone you'd choose to spend your final moments with if the world were to end. "[They are] the person you want to hold and never let go."
What is the meaning of "blue person" on TikTok?
Unlike green and pink people, a specific timeline is attributed to a blue person.
In a video that garnered nearly 100,000 likes, @lost _ _thoughts shared that this type of individual is someone you've known for less than a year but has already transformed your life in unprecedented ways.
"They [have] already changed your life for the better," the creator said of blue people. "[They are] the person you can talk to for hours and not get bored. They make you truly happy."