TikTok Just Released a Recap Video of 2021, and We Have so Many Feels
For the last few years, Spotify has kept tabs on streaming activity in order to deliver listeners a personalized end-of-year report known as Spotify Wrapped. This feature, which is released every Dec. 1, compiles each user's most listened to artists, songs, and genres into a fun infographic. In 2021, Spotify upped the ante even more on its Wrapped component and introduced an audio aura section, which assigned every listener a mood based on their streaming habits.
Article continues below advertisement
Spotify is one of the only platforms known for creating a custom annual report like Wrapped for its users.
But now there's a rumor going around that another popular platform, TikTok, might also be putting together a wrapped-like feature for its users. Is it true? Keep scrolling to find out.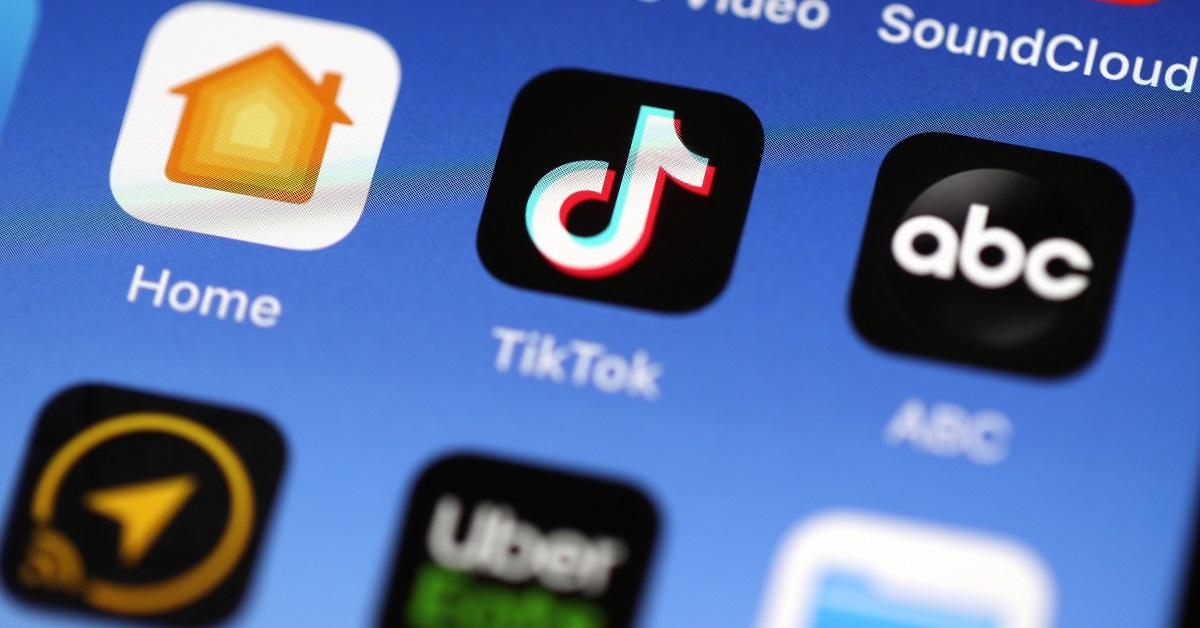 Article continues below advertisement
Will there be a TikTok Wrapped?
Unfortunately, there is no such thing as a TikTok Wrapped. The platform does not send its users any type of end-of-year report that presents their data and activity. However, the official TikTok account does put together an annual video that looks back at some of the best moments in the last 365 days. In fact, TikTok just dropped its video for 2021, and it's bringing back so many feels.
Article continues below advertisement
"Join us as we celebrate the trends, moments and movements that made 2021-of-a-kind. Thank you for being part of the #YearOnTikTok," the video's caption read.
As "Stay" by Justin Bieber and The Kid LAROI plays in the background, the video goes on to highlight some of this year's best content.
It starts out by showing a clip of Khaby Lame, a Senegalese creator who garnered a cult-like following on the app for his hilarious silent reaction videos.
The video called out Noodles the pug for creating "no bones day" and nodded to the feta pasta craze. It then reflected on some memorable filters and feel-good clips that were popular throughout the year. "Thank you TikTok community for entertaining us all," the video's copy read at the end.
TikTok then took to the comments to tag every user seen in the video.
Article continues below advertisement
But besides TikTok's compilation of 2021, some users have created their own version of TikTok Wrapped.
Creator Mikey Angelo, known as @mrgrandeofficial, summarized the top trends seen this year on the platform to the tune of "Come Get It Bae," by Pharrell Williams.
Article continues below advertisement
"YOU ARE OUR TIKTOK WRAPPED," one person wrote in the comments of the now viral video.
Another wrote, "Petition to make his videos the first thing on your fyp [for you page] when you download TikTok. We have to give the newbies a chance to get up to speed." Even TikTok's official account was impressed, writing, "The assignment was understood!"
In Mikey's caption for his TikTok, he wrote #TikTokRewind. Several other users have used that hashtag as well as #YearOnTikTok, which TikTok officially dubbed the 2021 hashtag, to create their own mini version of TikTok Wrapped. If you're looking to feel nostalgic, peruse videos under those hashtags.