What Does "Bing Bong" Mean? 'Sidetalk' Creators Trent Simonian and Jack Byrne Break It Down (EXCLUSIVE)
Thanks to 'Sidetalk,' the phrase "bing bong" is the most viral thing on TikTok right now, but what exactly does it mean? Details on the phrase.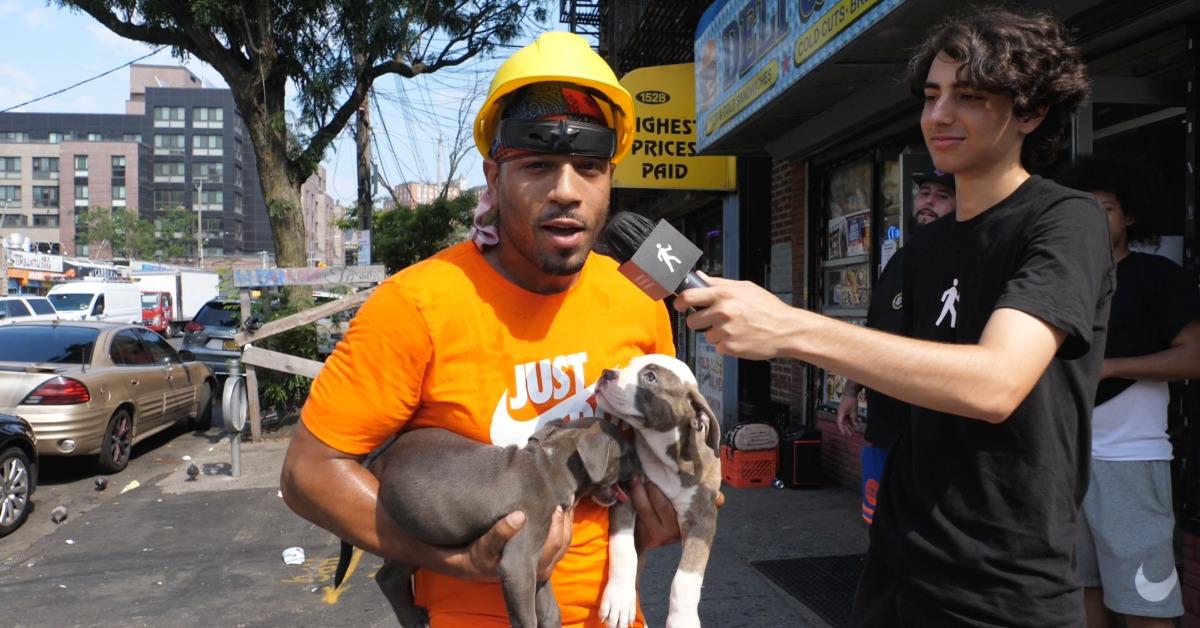 Viral trends are a colossal component of success on TikTok and social media in general, as users are churning out diverse challenges, skits, and slang that constantly dominate the internet. Most of them seem to come and go in the blink of an eye, but in the case of Sidetalk, the one-minute street show that has caught the attention of everyone from John Legend to the New York Knicks, it appears that their hilarious content is here to stay.
Article continues below advertisement
If you're on TikTok daily, scrolling for hours when you should be doing something more productive (as is the case for most of us), then you might have seen people shouting "bing bong" and wondering what it means. Well, that's what we're here for, so keep reading to find out what it means in a Distractify-exclusive chat with the duo who brought the viral trend to the world: Sidetalk creators Trent Simonian and Jack Byrne.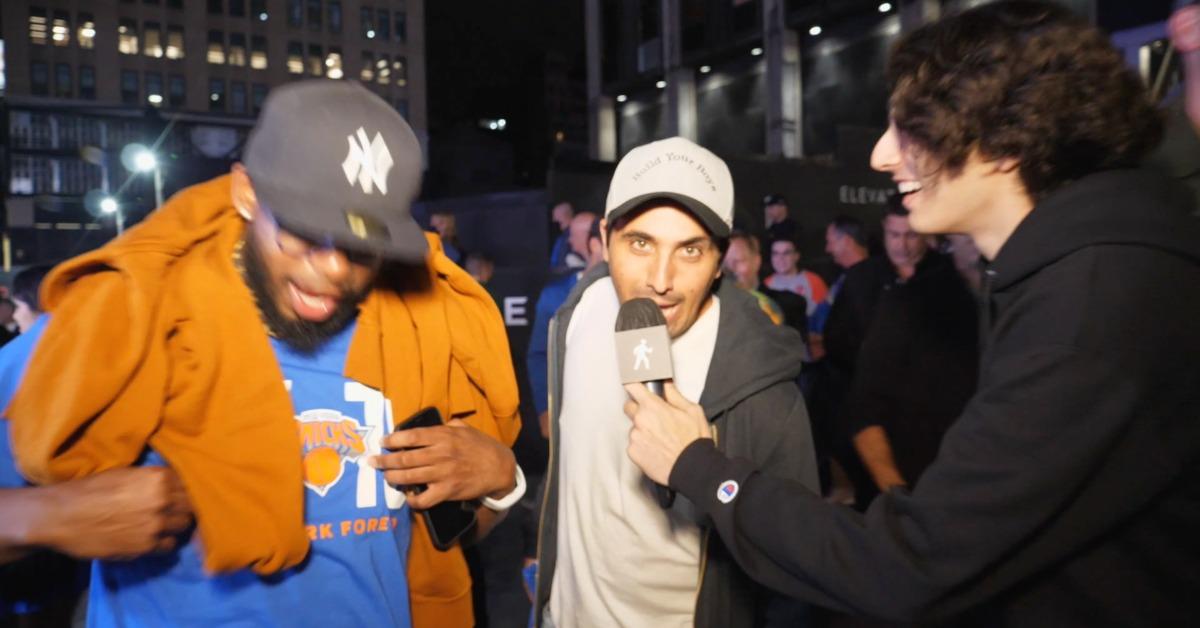 Article continues below advertisement
What does "bing bong" mean? Where did it come from?
If you're from New York City, odds are that you've heard the signature Sidetalk "bing bong" sound for years prior to their viral fame. The reason is that it is the exact sound played by MTA trains when they're alerting riders to stand clear of the door.
"I think we were just looking for something that resembles New York, and since the videos are quick I think the MTA 'stand clear of the closing doors' sound works perfectly," Trent explained of their decision to use the sound.
"Whenever you have a familiar sound that you hear often, you kind of associate it with something," Jack added. "So, you see it in a video, you're like, 'Oh, that's that,' you make a link between them."
Article continues below advertisement
The "bing bong" sound has been a part of the Sidetalk intro ever since 2019 but only recently has it really gone wildly viral on social media. The first person to vocalize the sound in a Sidetalk episode was Brooklyn-based rapper Nems, who said it during the April 10, 2021, episode of the show titled "Coney Island's Finest."
"Credit to Nems on that one," Trent said, "He kind of turned it from the intro thing into a catchphrase of his."
Article continues below advertisement
The series of three videos that Trent and Jack made in Coney Island also birthed numerous other viral quotes, such as a local man, who goes by Mr. Hard Hat, saying "Ariana Grande, what's up mama, come to Coney Island and take a spin on the Cyclone, I miss you."
Another standout moment was when Nems asked another man, TJ, what he wants to say to "Joe Byron" (Biden) right now, to which he replies, "Wassup baby, take me out to dinner."
The latter quote actually went so viral that stars such as Lil Nas X, Jack Harlow, and Avril Lavigne all recited it in a recent TikTok. Speaking about the celebrity attention they've received, Trent said, "I never would have expected John Legend singing, 'Wassup baby, take me out to dinner.'"
Article continues below advertisement
"Bing bong" went even more viral when the New York Knicks co-opted it.
The viral success of "bing bong" only just started with Nems mentioning it. The true realization of the power the phrase has over people came in the form of New York Knicks fans and their wholehearted acceptance of the phrase as almost a war cry for the team. When Trent and Jack went to film fans after a Knicks game, that's when the synergy between Sidetalk and the Knicks organization truly began.
Article continues below advertisement
Jack said that they chose to film Knicks fans because they "knew that MSG is a spot where there's tons of energy, so there's going to be reactions. Basketball is super relevant with people like having opinions on it and things like that."
With so many fans overjoyed and reciting the "bing bong" phrase in their footage, the viral post's success led to it quickly catching on as a Knicks slogan. So much so that the team has even projected it on the jumbotron at Madison Square Garden during games.
Article continues below advertisement
Neither Trent nor Jack expected 'Sidetalk' to become as big as it has.
In just the last few weeks alone, Sidetalk's Instagram page has swelled to over 1 million followers, and their other socials are also growing exponentially by the day. Trent, who "did something similar [to Sidetalk] in high school where I would interview students and teachers," said that doing it in New York City felt like a natural extension of that.
"Just knowing how interesting New York is and how full of characters New York is, I was like, 'Why not do that on the biggest scale and bring it to New York. City,' Trent said.
Jack agreed, adding, "We were able to kind of just like, be comfortable in New York and have people know us right away rather than having to feel that out."
Clearly, it worked for the duo, who are excited to continue keeping their millions of fans updated with all of the latest and greatest happenings in NYC. Bing bong!