Husband Uses Google Translate to "Spy" on Vietnamese Wife Gossiping in Hilarious TikTok
A TikToker went viral after using translation software on his wife while she was speaking Vietnamese to see if she was talking about him.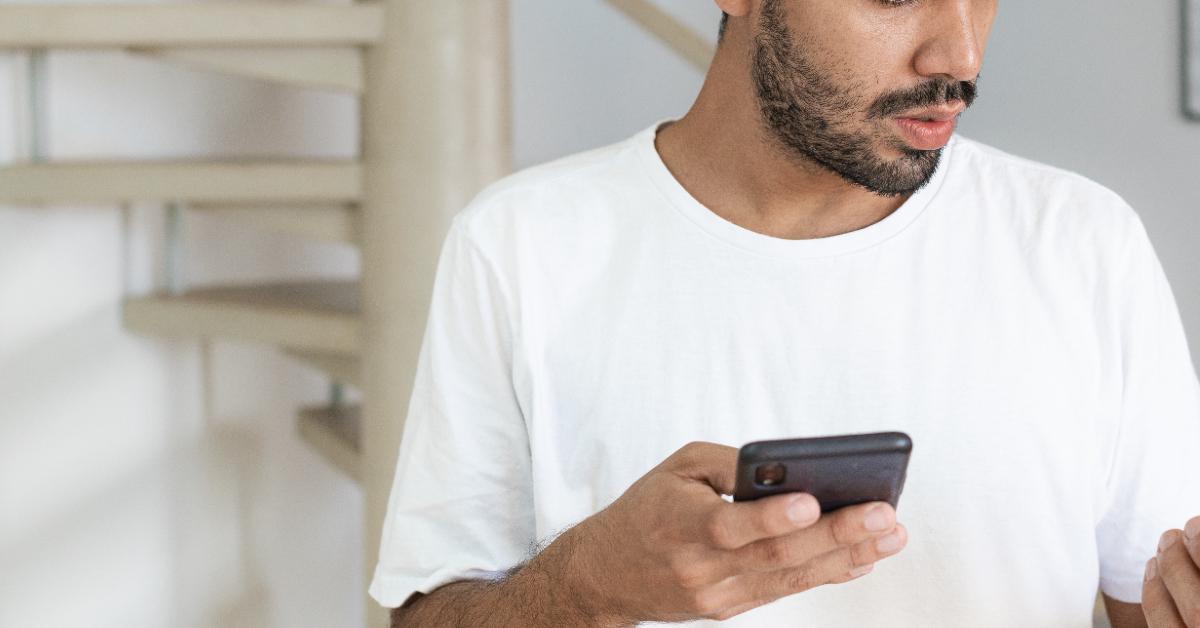 If you live in a dual-language household but aren't as well-versed in the other language as you, every once in a while when you partner speaking with someone else in said language, you can't help but wonder if they're talking about you or not.
Article continues below advertisement
Sure you might pick up some words here and there but you'll never be able to get the full picture. And while there may be some people who would argue that anyone who thinks that is being "paranoid" anyone who speaks a different language knows that when they want to try and keep something on the DL, they'll quickly rattle off their "secret message" in another tongue.
Apparently, this TikToker suspected for some time that his Vietnamese wife was talking smack about him behind his back. So he readied a trusted Vietnamese translation tool and waited till she started speaking to someone in her native dialect.
He found her prepping some food in the kitchen while chatting on the phone, so he decided to catch her unawares and let his device do its thing.
Article continues below advertisement
It takes her a bit to realize what exactly is going on, but once it dawns on her, her entire demeanor changes. So what was she saying? Well, according to the software, she was indeed talking about her husband.
Article continues below advertisement

He clears his throat and asks, "What did you say?" it's at this point in the clip she looks up.
According to the device managed to share some pretty embarrassing personal details about her husband's toilet habits.
Article continues below advertisement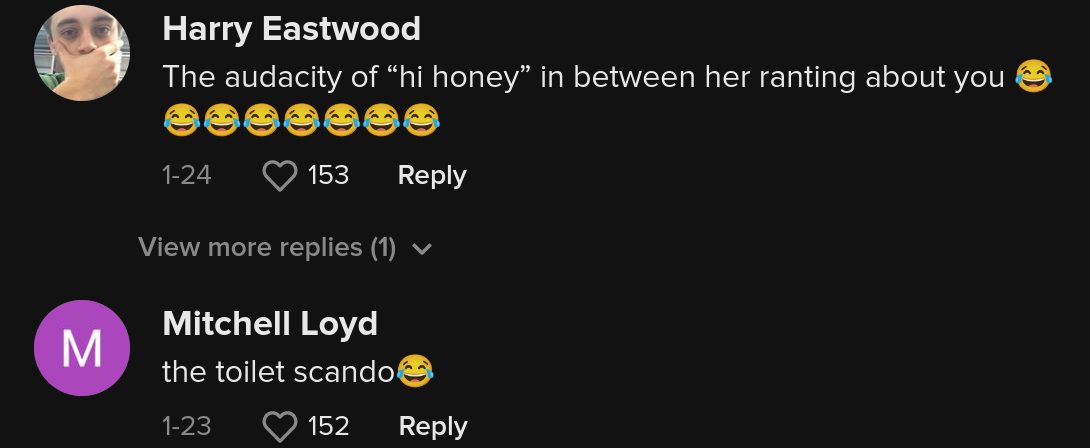 "My husband had gone into the bathroom in the morning he wouldn't lift up the toilet and my turn to sit down on my cheek and fall on my cheeks it's always frustrating."
When she hears the translation, she slowly pulls the phone away from her face.
Article continues below advertisement

"This little thing makes it frustrating. Do you understand?" the speech-to-text translation goes on as her husband laughs. "I don't say like that," she says quietly. "The toilet say like that, not me?" she says.
"You don't feel embarrassed?" he asks.
Article continues below advertisement

The video was uploaded to the @moontellthat TikTok account. Many of the videos center around the couple's interactions with one another, along with pranks and trending challenges.
Article continues below advertisement

Other users on the platform who saw the video thought that what she was saying was harmless and that she only embarrassed herself with her comments as they weren't really a dig at her husband, but more at herself for falling into the toilet.
Article continues below advertisement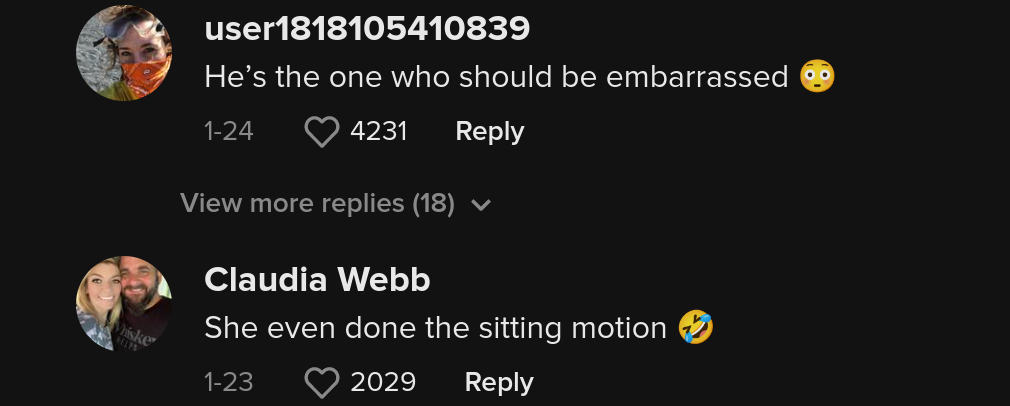 Others thought the exchange was a cute one while some said that the clip gave them ideas of their own, like one TikTok user who wrote, "Need this for the nail salon…
Another person said that they already use translation software while visiting their own nail salons: "I definitely use it at the nail salon and they be real quiet"
Article continues below advertisement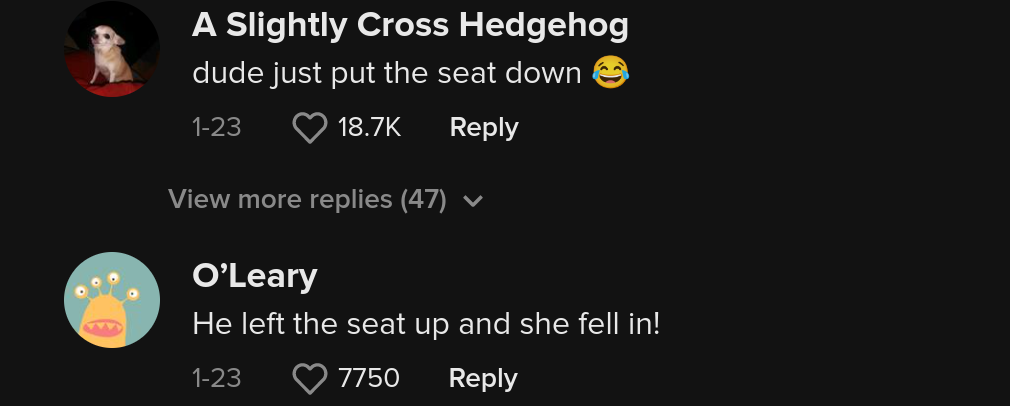 Some urged Moon's husband to simply put the toilet seat down as she wasn't asking for anything particularly demanding. Is this clip giving you ideas with some of your family members or friends who speak another language around you?