Is Halloween Canceled?! Bad Weather Is Ruining Trick-or-Treaters' Plans
Is Halloween 2019 postponed or — gasp! — canceled? Several towns across the U.S. are postponing activities due to weather. Plus, indoor ideas.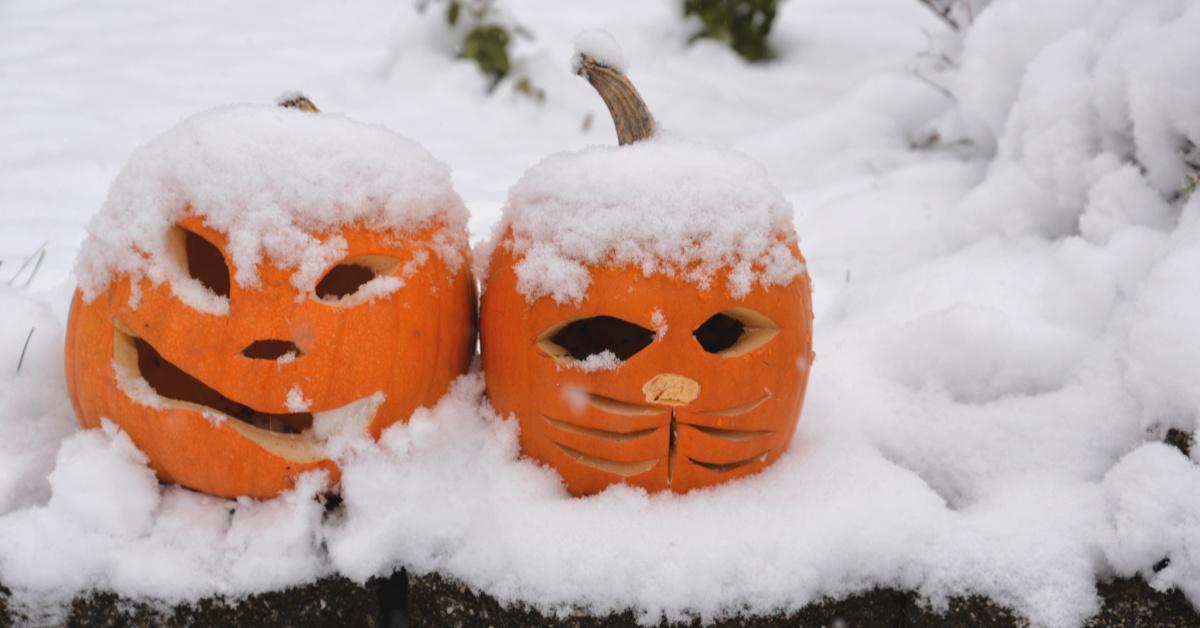 It seems nature may be playing the cruelest trick-or-treat trick of all. On Halloween night, just as millions of kids are getting ready to dress up and collect free candy from their neighbors, the weather might be making other plans. Heavy rains are expected in many parts of the country, and snow is also a possibility in some areas. What a travesty! So, is Halloween postponed due to the bad weather?
Article continues below advertisement
In some U.S. towns, Halloween 2019 is postponed or even flat-out canceled.
Yes, it's true. Halloween festivities have been officially postponed in a number of locations, including several towns in Indiana, New Jersey, New Hampshire, and Massachusetts. In most cases, trick-or-treating has been officially rescheduled to take place on either Friday, Nov. 1 or Saturday, Nov. 2.
Article continues below advertisement
According to Weather Authority meteorologist Krista McEnany, things are going to be pretty darn unpleasant. "We are looking at temperatures that are going to be falling throughout the day," she said of the expected Halloween weather in central Indiana. "It's going to be windy, it's going to be wet, and we even have a chance of a wintry mix that's going to work its way in there." It sure doesn't sound like good weather for trick-or-treating in a flimsy costume. After all, your kid wants to be Elsa from Frozen... not a literal frozen Elsa.
There are also indoor Halloween activities you can participate in if it's too cold.
If you (and/or your kids) don't feel like braving the bad weather, you still have plenty of options for indoor Halloween activities! Many nursing homes around the country participate in indoor trick-or-treating — that's a great way to stay inside and spread some joy around your neighborhood!
Article continues below advertisement
If local churches or community centers participate in trunk or treat programs, there's also a chance they could be moving inside due to inclement weather. Check their event page to be sure!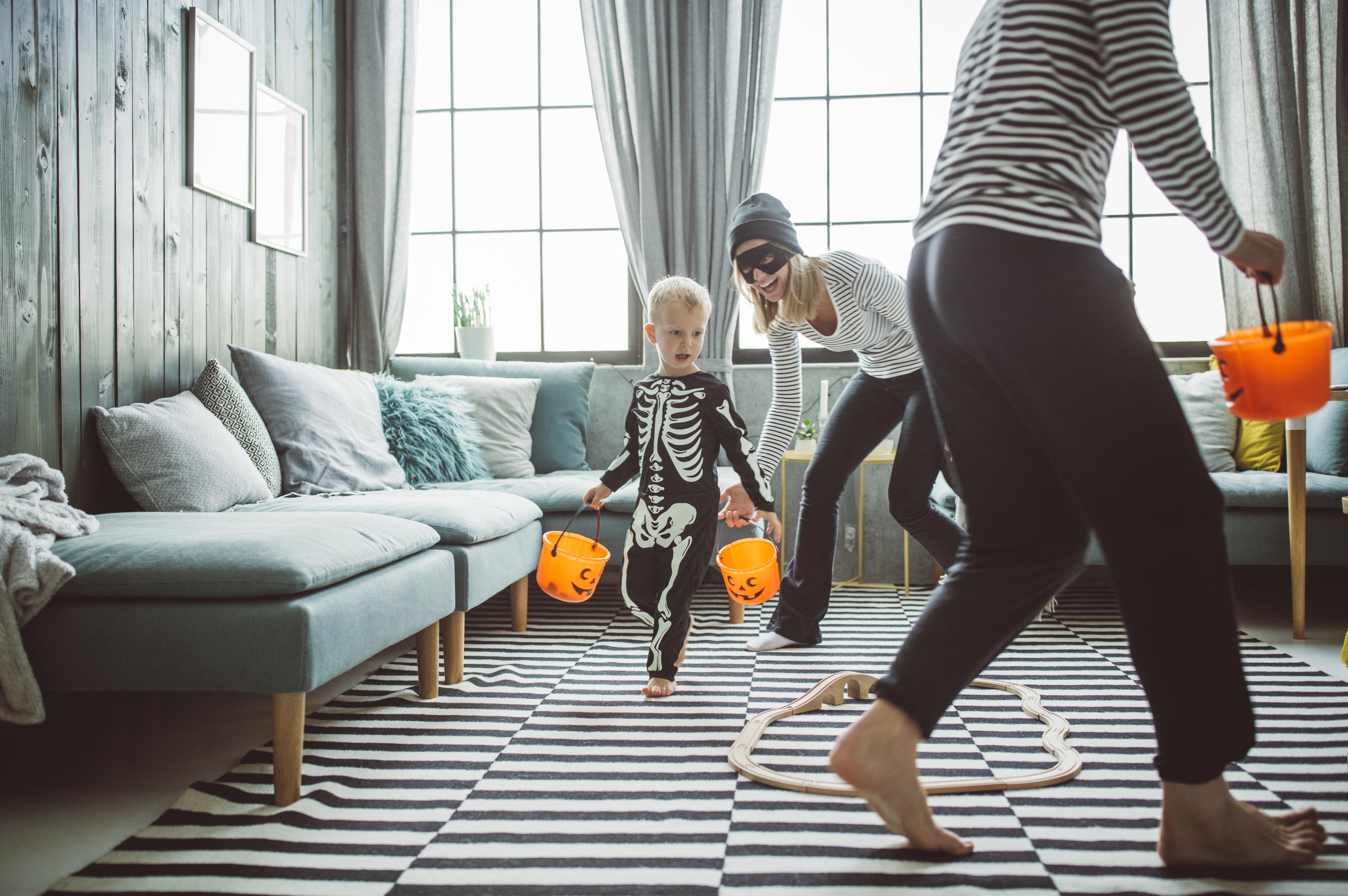 Article continues below advertisement
You can also choose to stay home and just make it a family day! Do a candy scavenger hunt, make crafts or decorations, bake some Halloween cookies, or pop some popcorn and settle in for a scary movie. There's no reason you can't have a wonderful Halloween experience if it's raining (or snowing) — it might just require a slight change of plans.
If Halloween isn't canceled in your neck of the woods, make sure you're still staying safe!
If you do venture outside, make sure you and your kids are staying warm and safe! Layer up with long-sleeve shirts or long underwear under costumes and add a knit hat for extra warmth. If it's really cold out there, bite the bullet and just put a coat on over your costume.
Article continues below advertisement
Bring some umbrellas in case of rain, and maybe wear some rain boots if you've got 'em. Last of all, don't forget some flashlights, glow sticks, or some type of reflective outerwear so drivers can see you!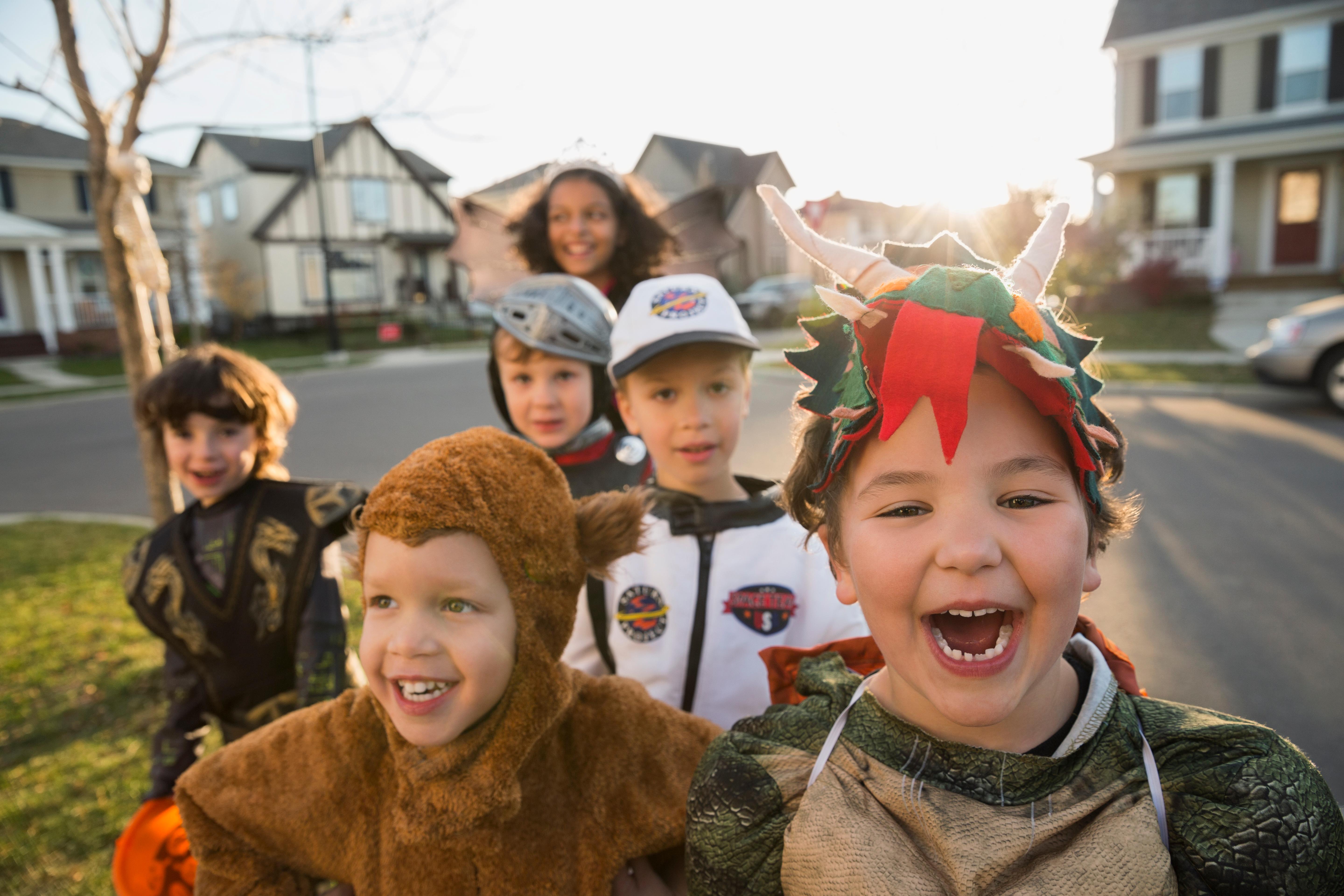 It's also not too early to start planning next year's costumes with the potential for inclement weather in mind. When your kid says they want to be a lion next year, why not float the idea of "a lion that always wears a winter coat"?