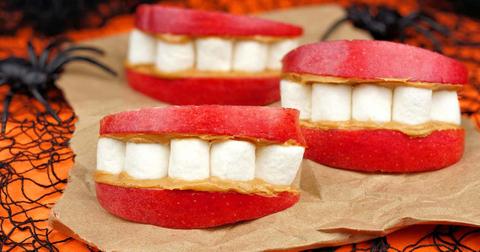 These Halloween Recipe Fails Prove Baking Is Just a Bunch of Hocus Pocus
By Lily Rose

Updated
You ever look at a picture of some spooky cute Halloween cupcakes online and think,"I could do that"? Well these people did and boy were they wrong. It might seem super easy to follow instructions, melt some chocolate, mix in some candy corn or cut out a few cookies but it appears that sometimes holiday baking can go hauntingly off-course. 
It might have started with good intentions
You thought you'd bring witch finger cookies to the Halloween office party because they'll be a smash hit. Now they're done and they're too creepy looking to eat. 
Making a cake in the shape of a pumpkin seemed like a fun idea at the time but once you started futzing with the black icing you realized you have zero artistic ability and that your pumpkin looks more like the Boogeyman. It happens. 
The best way to make cider out of all these rotten apples (the autumnal version of lemons into lemonade) is to post a picture of your Halloween baking fail for all to see. Because the only thing you can do now is laugh. 
Witch finger cookies
These professionally baked and decorated witch finger cookies look scary good.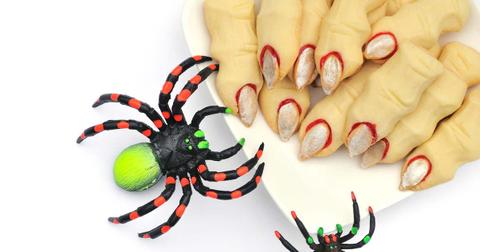 This at-home version is a valiant try but these witch finger cookies totally look more like earth worms– which are still actually kind of spooky!
Monster eye cookies
These monster eye cookies are super cute and don't require a ton of skill or special ingredients to make. All you need is food coloring for the dough and an edible eyeball decoration which you can typically buy at a Michael's, any baking store or online.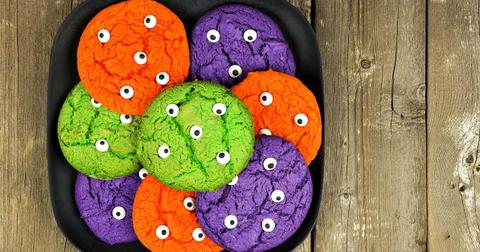 However, these cookies are actual monstrosities. The green ones could only be the work of Dr. Frankenstein. 
Apple and marshmallow teeth
This sweet treat requires a little spreading and stacking but all in all is fairly simple to make.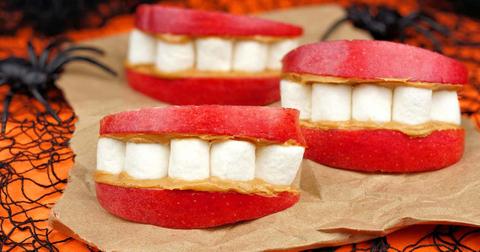 That's why we don't get how something like this could happen. Oh, they used cheese for the teeth. Ah!!!
Candy corn cookies
Candy corn is the official candy of Halloween. You've got to incorporate it into a dessert.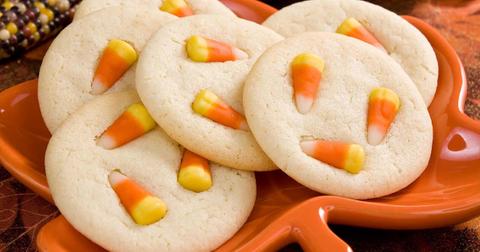 But not like this! What the heck happened to these cookies? This is way more of a trick than a treat.
Deadman's lasagna 
Okay, we can't actually tell which is the fail with this one and which is the professionally done supposedly good one. They both look terrifying. Those dead olive eyes. Those teeth! 
Edible bones
These bones made out of breadsticks use marinara dipping sauce for a bloody decoration. We've also seen this recipe made sweet with raspberry or strawberry jam.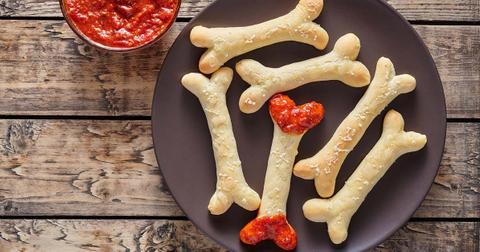 We don't actually know what these are other than an absolute nightmare. Chilling.