The 'Hamilton' Movie Is Reportedly Coming to Disney Plus This Summer
It's no secret that a 'Hamilton' stage performance was filmed and turned into a movie, but the big secret is the release date. When can we watch?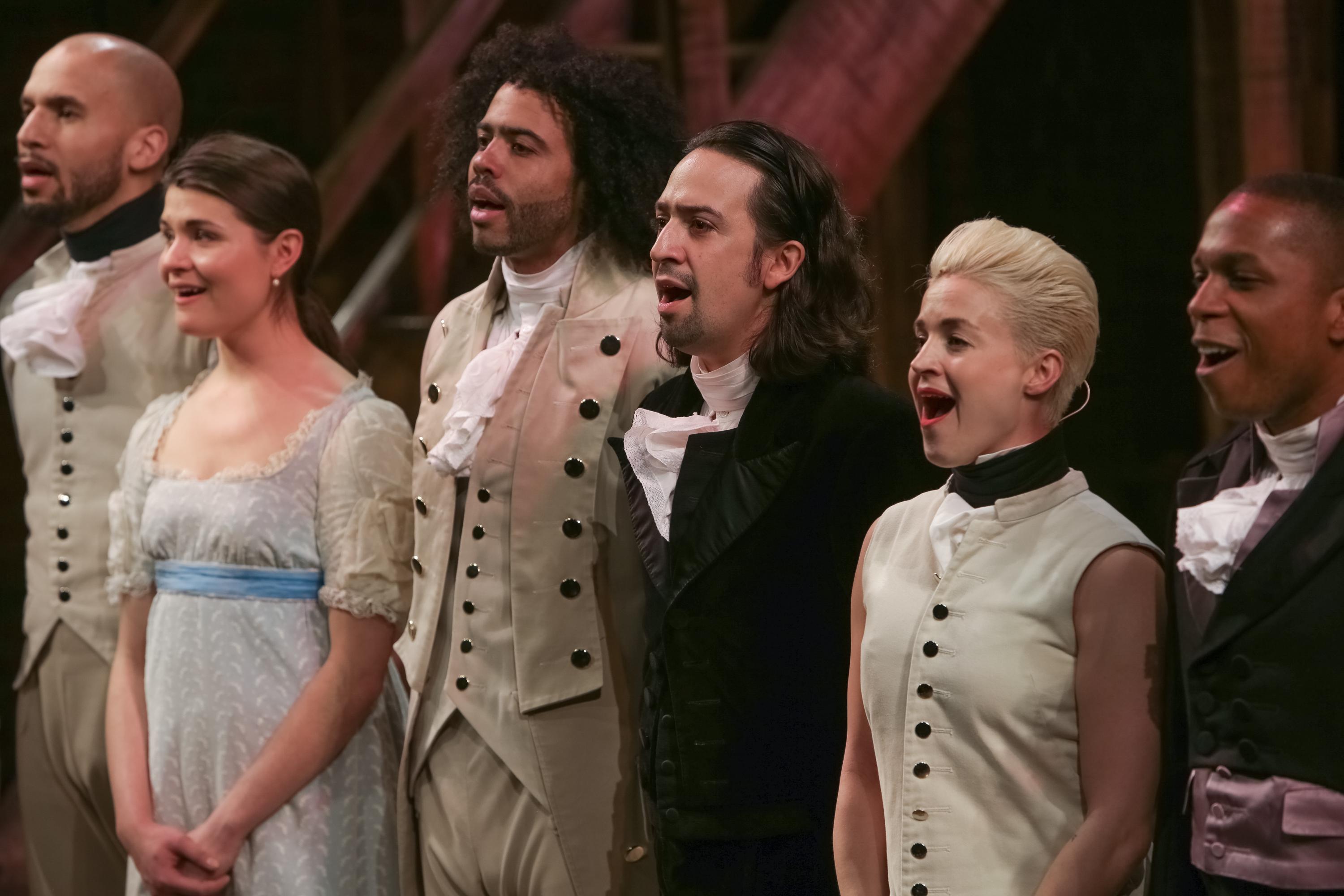 You know that friend that's always telling you, "I saw Hamilton with the original cast"? Turns out, Lin-Manuel Miranda hates that guy, too.
Article continues below advertisement
That's why Lin and the original cast of the hugely successful musical filmed a production way back in 2016 and finally set a release date for the movie to go to theaters. Four years after filming, we've yet to see it, despite the massive bidding war that occurred shortly after they shot it, which saw studios attempting to acquire the rights for upwards of $50 million.
So when is the Hamilton movie release date? It turns out we might not have to wait as long as we thought.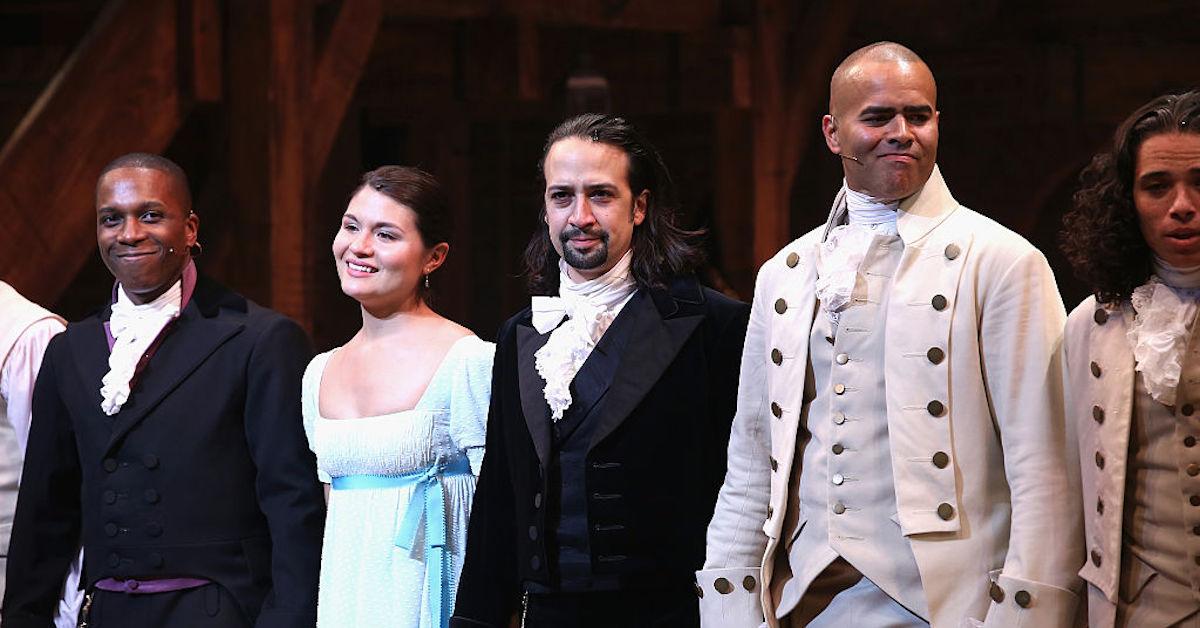 Article continues below advertisement
The 'Hamilton' movie was going to come out as late as 2021, but plans have changed.
Back in 2018, the Wall Street Journal spoke to two insiders close to the movie deal discussions that the plan was to release the film some time in 2020 or even as late as 2021. Reportedly, the reason why the recording wasn't expected to be in theaters until then, despite having been filmed in 2016, was because there was concern a movie would lead fewer people to see it live on stage.
The assumption, it seems, was that by 2020, the Hamilton fever would have died down and it would be safe to show it in theaters because ticket sales would no longer be as high as they once were. But since Broadway is now closed due to the coronavirus, and because of the mandated lockdowns, the company decided to bring it to Disney Plus as of July 3. On May 12, former Disney CEO Bob Iger announced they decided to move the date, so people at home could be simultaneously entertained and inspired.
Article continues below advertisement
There had been a massive bidding war over who would get to produce the movie, and in February 2020, Disney won. According to Deadline, Walt Disney Studios paid $75 million and "won the deal with a commitment for a wide global theatrical release for the 2 hour, 40 minute movie, which was shot two weeks before the original cast left."
Article continues below advertisement
While you'll be watching it on-screen, 'Hamilton' won't be formatted like your typical movie.
When Lin says "Hamilton movie," it's important to understand that he doesn't mean it's a film adaptation. This isn't like when Les Misérables came to theaters with Anne Hathaway and Hugh Jackman, or when the adaption of Lin's other Broadway hit, In the Heights, was set to hit screens on June 26, 2020.
Article continues below advertisement
Alternatively, this Hamilton movie is a recording of a performance of the original cast at the Richard Rodgers Theatre back in 2016. As Lin told Variety, "What I'm most excited about is that there will be a point at which, you all have that friend who brags, 'I saw it with the original cast', we're stealing that brag from everyone. 'Cause you're all going to see it with the original cast. We're just trying to find the right time to do it."
It looks like we'll be watching Hamilton on the smalls screen sooner rather than later, and while we anxiously await the July 3, 2020 release date, we'll be shamelessly jamming to the soundtrack on Spotify.