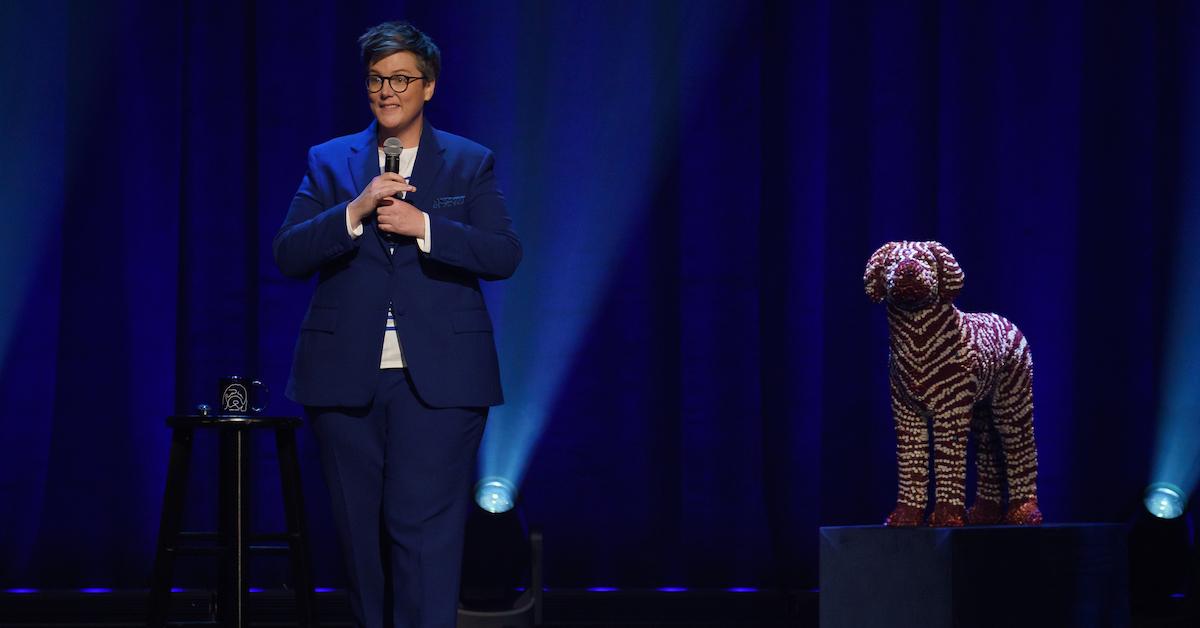 Who Is Australian Comedian Hannah Gadsby Dating These Days?
Two years ago, Australian stand-up comic Hannah Gadsby made waves for her Netflix special, Nanette, which broke the boundaries and bended the genre of comedy.
Article continues below advertisement
Now, she's back on the streaming platform for her second comedy special: Hannah Gadsby: Douglas, premiering on the service on May 26.
So, what's Hannah been up to since Nanette, which introduced audiences to the notion that trauma could be discussed in comedy? Keep reading to learn more about what Hannah Gadsby's up to these days, and whether she's dating anyone.
Article continues below advertisement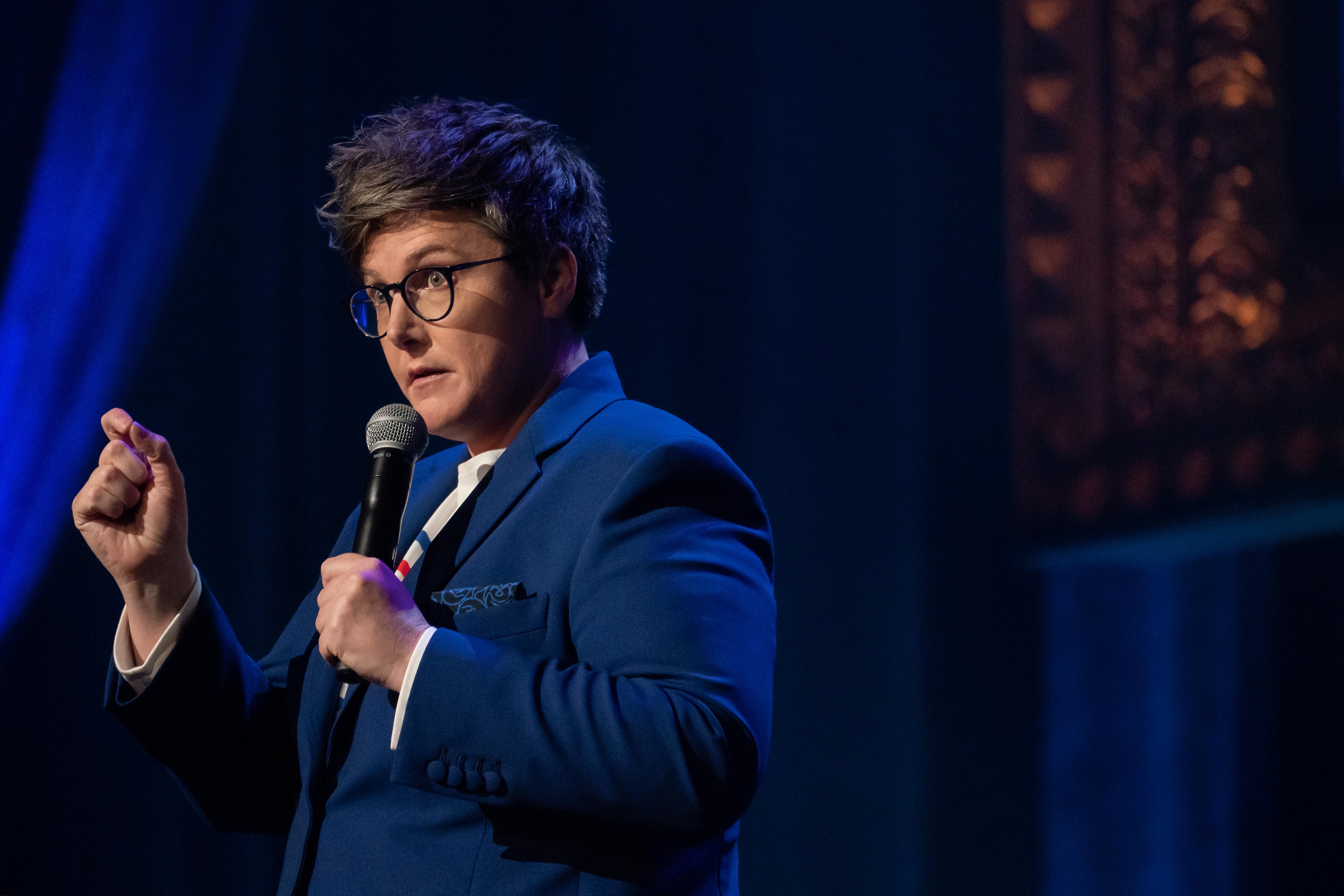 Is Hannah Gadsby in a relationship?
Hannah's relationship status is currently unknown, as the comedian keeps her Instagram page mainly focused on her comedy show and two adorable pups, one of whom seems to be called Douglas, like her special.
Article continues below advertisement
According to The Cut, Hannah and Transparent creator Jill Soloway were an item for a bit, following the release of Nanette, but according to the source who leaked the info, the couple didn't want anyone to know they were official. "They are very private," added the source.
Back then, it sounded like Jill was absolutely taken by Hannah's Nanette, saying she "was so blown away" at a roundtable discussion she did with the comedian.
"We had breakfast the next morning ... and we became friends after that," she said according to Page Six. "We realized yes, we both have a lot of things in common that we like to talk about that generally annoy other people."
Article continues below advertisement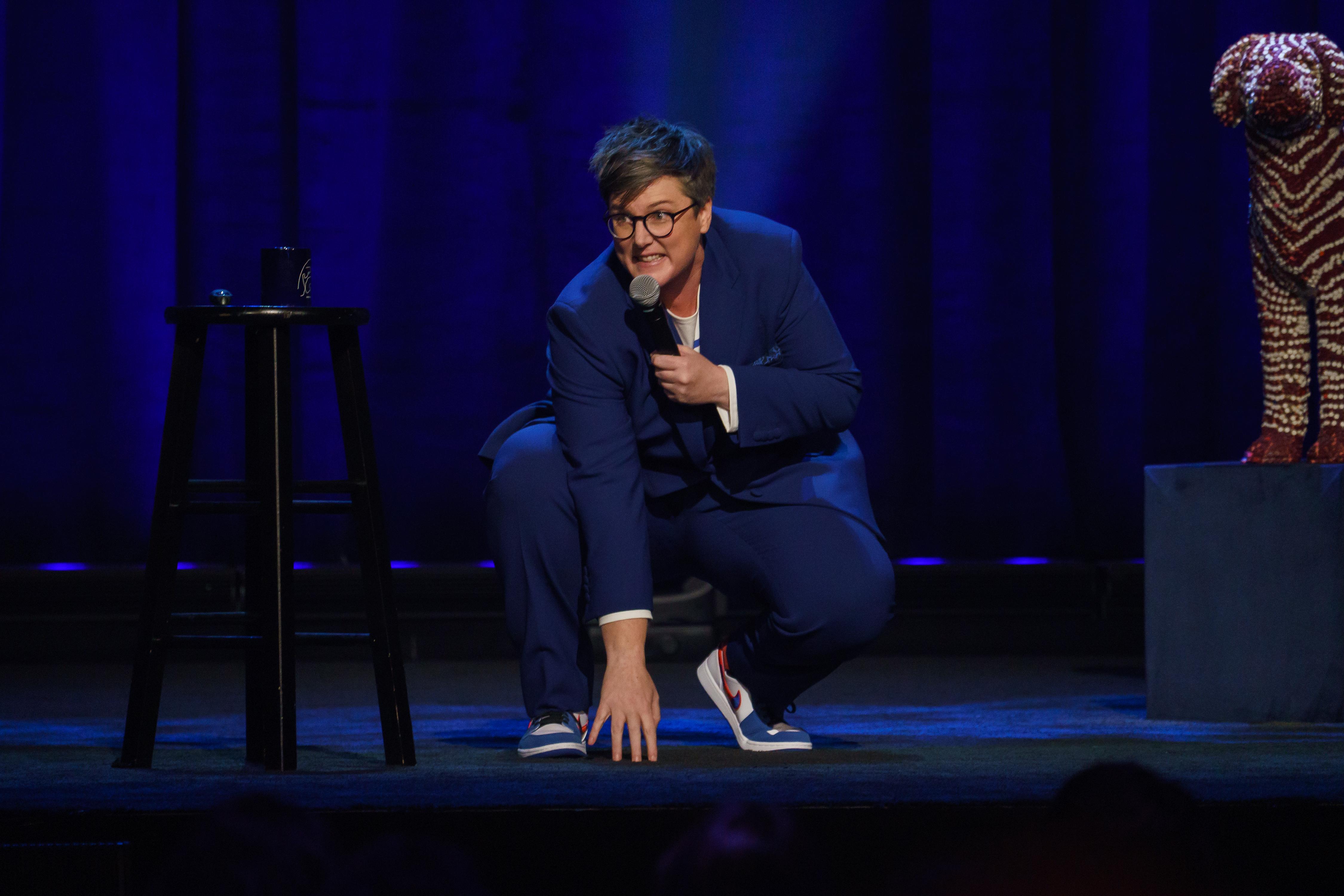 "I think it overwhelms people," Hannah added. "It was nice to meet someone who in the course of a small talk, you are talking about consent." At the time of Page Six's reporting, it sounded like things were getting serious between the two, as one source said that "Jill recently went to Australia to meet Hannah's family."
Article continues below advertisement
Flash forward two years, and we have to assume that the relationship did not stick, as they are conspicuously absent from each other's social media. Does that mean Hannah is single these days? We hope to learn more about her private life when Douglas premieres.
What is 'Douglas' about?
From the looks of the Douglas trailer, it seems like Hannah wasn't quite expecting the resounding praise she'd get for Nanette, and now has a tough act to follow.
Article continues below advertisement
"I had no plans to make it in America," the Australian comic says during her performance. "Had I known just how wildly popular trauma was going to be in the context of comedy, I might have budgeted my s--t a bit better."
"But I went and put all my trauma eggs into one basket like a f--king idiot and now here we are," she jokes.
Article continues below advertisement
Now, she's here to talk about her dog! Well, kind of. According to the official Netflix press release, Douglas "is a grand tour of guffaw that takes you from the dog park to the High Renaissance and back into an unnamed box."
We have no doubt that the Emmy and Peabody-award winning comedian has a sophisticated show full of ups and downs in store for us. "Expect your expectations to be set and then met in the most unexpected ways," the release continues, with a final emphatic "Woof."
Hannah Gadsby: Douglas premieres May 26 on Netflix.