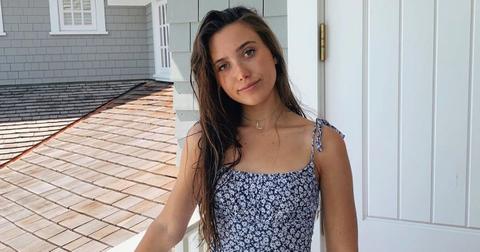 YouTuber Hannah Meloche Apologizes for Insensitive Content and Making Fun of Fans
By Shannon Raphael
Another YouTuber is in hot water for making controversial comments in her videos. Hannah Meloche is a lifestyle blogger whose YouTube channel has more than 1.8 million subscribers. The 18-year-old has been making content on YouTube since 2013, but it's her latest videos that have fans calling her out for being insensitive.
Hannah and her best friend/fellow YouTuber Summer McKeen have since addressed the accusations that their content is controversial. Read below to find out all the details on the Hannah Meloche scandal.
What's the Hannah Meloche and Summer McKeen scandal all about anyway?
Rumors of the two being insensitive culminated when a YouTube account called Cartier Tea posted a video entitled, "Hannah Meloche and Summer McKeen aren't who you think they are."
The video has been viewed nearly 450,000 times in the hours since it was posted. It includes a compilation of moments when Hannah and Summer are making fun of edits that fans created of their videos.
The two are also heard claiming that they were "talking like black people," which had fans up in arms about the insensitivity of a comment like that. They also made fun of Vereena Sayed, another YouTuber, and her videos. They were then accused of promoting vaping on their channel, which could be detrimental to their young fan base.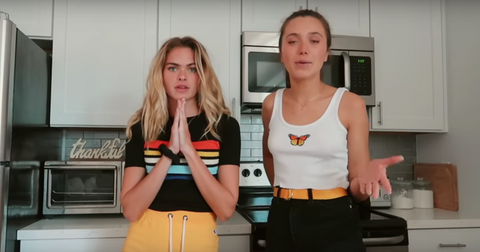 Hannah and Summer have posted many videos together over the years, and they have made careers out of being influencers. Their controversial behavior has led to an onslaught of negative comments on their YouTube and social media pages. Hannah and Summer have taken to Instagram to apologize for their offensive behavior.
Hannah and Summer have addressed the claims on Instagram.
The pair has chosen not to remain silent with regards to the insensitivity accusations. Hannah made an Instagram story along with a lengthy statement on her side of the issue, which included an apology to Vereena Sayed.
"I know everyone has been waiting for me to say something about the video leaked yesterday. Before I made any sort of statement, it was important for me to apologize to Vereena directly and talk to her privately before making a big deal on social media. However, I understand that on top of hurting my friend, I hurt many of the people who support me every day with fan edits and posts. Please understand that I would never intentionally tear down people's hard work," Hannah said.
I was laughing at the grouping of people in the edits, never at the quality or people behind them. I would never tear down the people who have supported me. But I will not try to make excuses for my behavior," she continued. "I am human and as much as social media makes it easy to 'cancel' and spread hate, I am learning and growing every day. The fact that I hurt those who spend time and work hard to make edits that are of me or include me has me speechless, I know you must feel so betrayed."
"I appreciate anyone who supports me so much, I never want that to get confused. Not everyone is going to understand and forgive me and I know that I will have to work hard to regain your trust and the trust of my friends, but it is important to me to do so and repair the relationships this has broken. I'm sorry," Hannah concluded her post. Summer's shorter statement also addressed the issue head-on.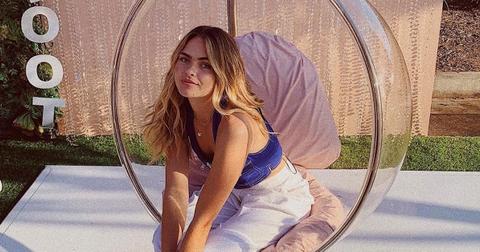 "I'm not asking for immediate forgiveness, nor am I denying the things that happened in those videos. I just think it's only fair that you all give me a chance to speak on everything and I hope you can try to understand the extremely difficult position I have been put in," Summer wrote on Instagram. She is likely to elaborate on this apology in a YouTube video.
The fallout of Hannah and Summer's behavior is a question mark right now, but the pair will surely address the issues further in videos. Watch the Cartier Tea video below to see the specific criticisms of the YouTubers.