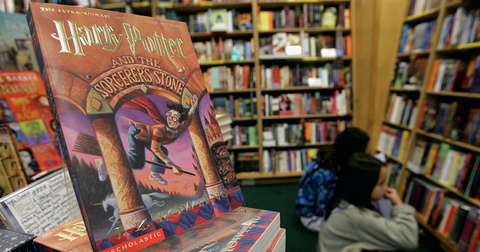 'Harry Potter' Books Banned from School Library Because They Contain 'Curses and Spells'
By Robin Zlotnick

Updated
Remember Harry Potter? Boy wizard? Round glasses? Lightning bolt scar on his forehead? Two more interesting friends who ultimately end up together even though we all knew they were wrong for each other? Of course you do. The Harry Potter series has been read by nearly every child in the entire world in the last 20 years. 
Seven books, eight movies, a few more books set in the wizarding world, a few more movies concerning the wizarding world, several entire theme parks, some strangely specific facts that J.K. Rowling made up about wizards that we never needed to know (like this one)... It's safe to say that Harry Potter is everywhere and people love it. Except for the administrators of one, sad Catholic school in Nashville, Tennessee that's clearly full of muggles.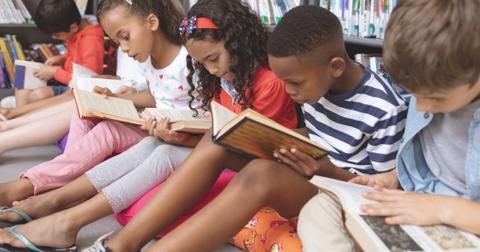 The Harry Potter books have been banned from the library at St. Edward Catholic School in Nashville. The Rev. Dan Reehil, the pastor at the school, is behind this too-little too-late move. In an email to the Tennessean, he wrote, "These books present magic as both good and evil, which is not true, but in fact a clever deception. The curses and spells used in the books are actual curses and spells; which when read by a human being risk conjuring evil spirits into the presence of the person reading the text."
In the email, the pastor mentions that he consulted "several exorcists in the U.S. and Rome," and they suggested that he remove the books — which have been read by at least 500 million people (probably more since books can be shared) — from the school library. 
Let's take this pastor's email message by message. First, the idea that magic cannot be "both good and evil" is an interesting one. I assume he means to say that magic should only be presented as evil. But if that's the case, does he also want to ban Penn and Teller? Birthday party magicians who pull flowers out of hats? Almost every Disney movie? Where do you draw the line?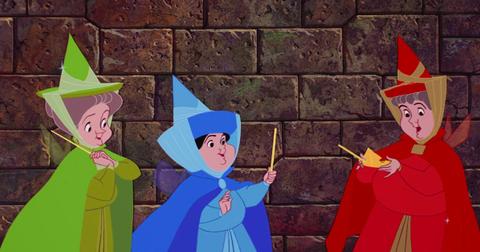 Next, let's consider his point that, "The curses and spells used in the books are actual curses and spells; which when read by a human being risk conjuring evil spirits into the presence of the person reading the text." 
First of all, if they are actual curses and spells, the pastor is pretty much admitting that he believes that the magic in Harry Potter is real. There are millions of middle schoolers who understand when they read these books that they are works of fiction. 
Second of all, as Twitter user @nycsouthpaw points out, it's strange to include that caveat that the spells risk conjuring evil spirits if they are "read by a human being." "Like if an angel or a centaur or an elf or any other kind of creature that can read wishes to check out Goblet of Fire, that'd be OK," they write. 
Obviously, to most of us, this seems absurd. Hundreds of millions of people around the world have read the Harry Potter books, watched the movies, dressed up like the characters, and bought and waved replica wands around without raising evil spirits. Reporter Jessica Huseman joked in response to this story, "Yeah I hate it when I'm reading Harry Potter and then all of a sudden my coffee cup turns into a mouse." It just doesn't happen.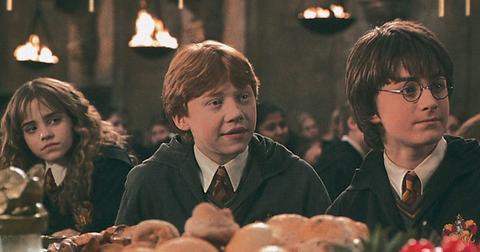 But the Harry Potter books are actually still (if you can believe it) quite controversial with some religious groups. I do know of some people who weren't allowed to read the books growing up because their parents were religious and the books contained witchcraft. 
According to the Tennessean, the Catholic Church does not have an official position on the Harry Potter books, so ultimately, it is up to Rev. Reehil to make the decision about whether or not to keep these widely available books and true cultural movement on the shelves of the school library. 
Rebecca Hammel, the superintendent of schools for the Catholic Diocese of Nashville, confirmed that the pastor was "well within his authority to act in that manner" and ban the books. Even so, she said she does believe that the books are still on the shelves in other school libraries in the diocese.
It's just St. Edward, which takes students from pre-K through eighth grade, that won't be allowing their students to read about witchcraft and wizardry and Hogwarts and chocolate frogs. Good thing the public library exists...and book stores...and blu-rays...and Universal Studios... These kids will be able to get their fill of Harry Potter one way or another. Let's just hope they don't conjure up any evil spirits while doing so.