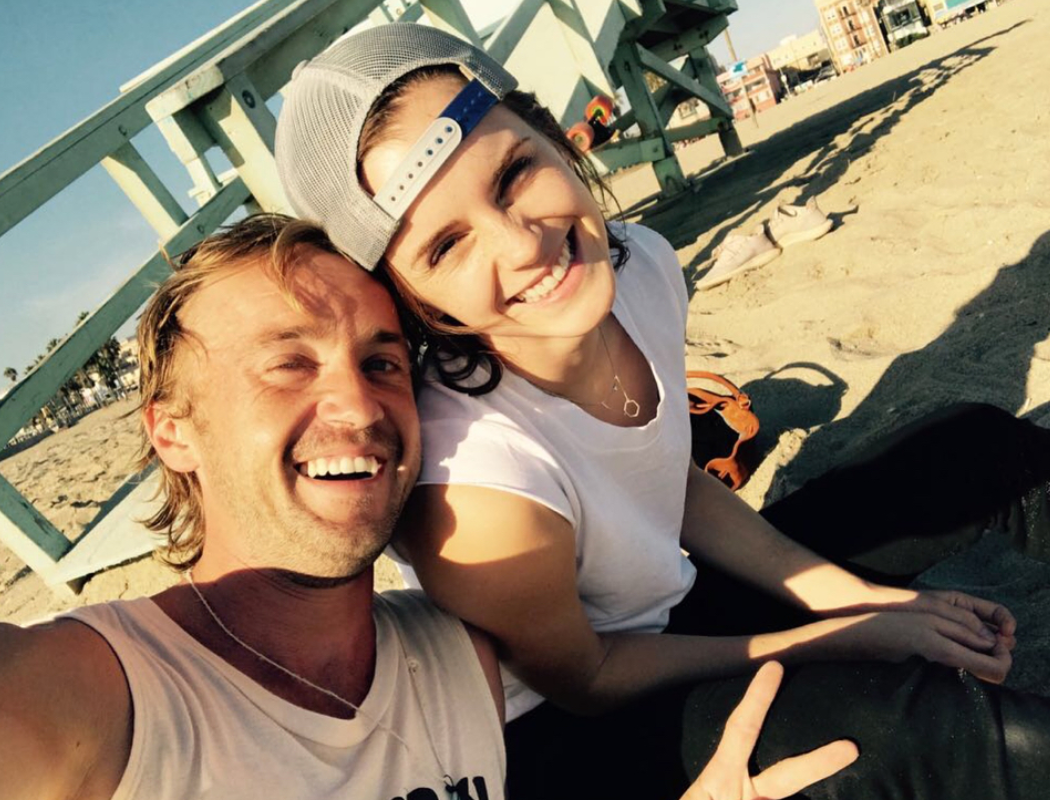 There's Photo Evidence Hermione Granger and Draco Malfoy Are Dating in Real Life
By Gina Vaynshteyn

Feb. 16 2021, Updated 3:36 p.m. ET
Any true Harry Potter fan had their dream couple. Was it Harry and Ginny? Harry and Hermione? Hermione and Ron? Harry and Ron? We all shipped every single possible scenario except for one. And it's only because the thought of these two characters together just made no sense whatsoever: Hermione Granger and Draco Malfoy. But looks like maybe, just maybe, we all had it wrong. 
Article continues below advertisement
After Tom Felton posted a photo to Instagram of him and Emma Watson playing guitar in what looks like pajamas, the internet is in a tizzy over what it means. Are Emma and Tom dating? If so, how long have they been together? As Harry Potter fans for life, we deserve to know the truth.
The photo, posted only 12 hours ago, is affectionately captioned "Quick learner x." "X" means kiss, FYI. Just putting that out there. It's also interesting to note that both actors are wearing pajamas, Tom's hair is wet, and they're in South Africa. Is it time to bust out the #Dramione hashtag? Maybe. This actually isn't the first time Emma and Tom have shown any kind of interest toward each other on social media. 
Article continues below advertisement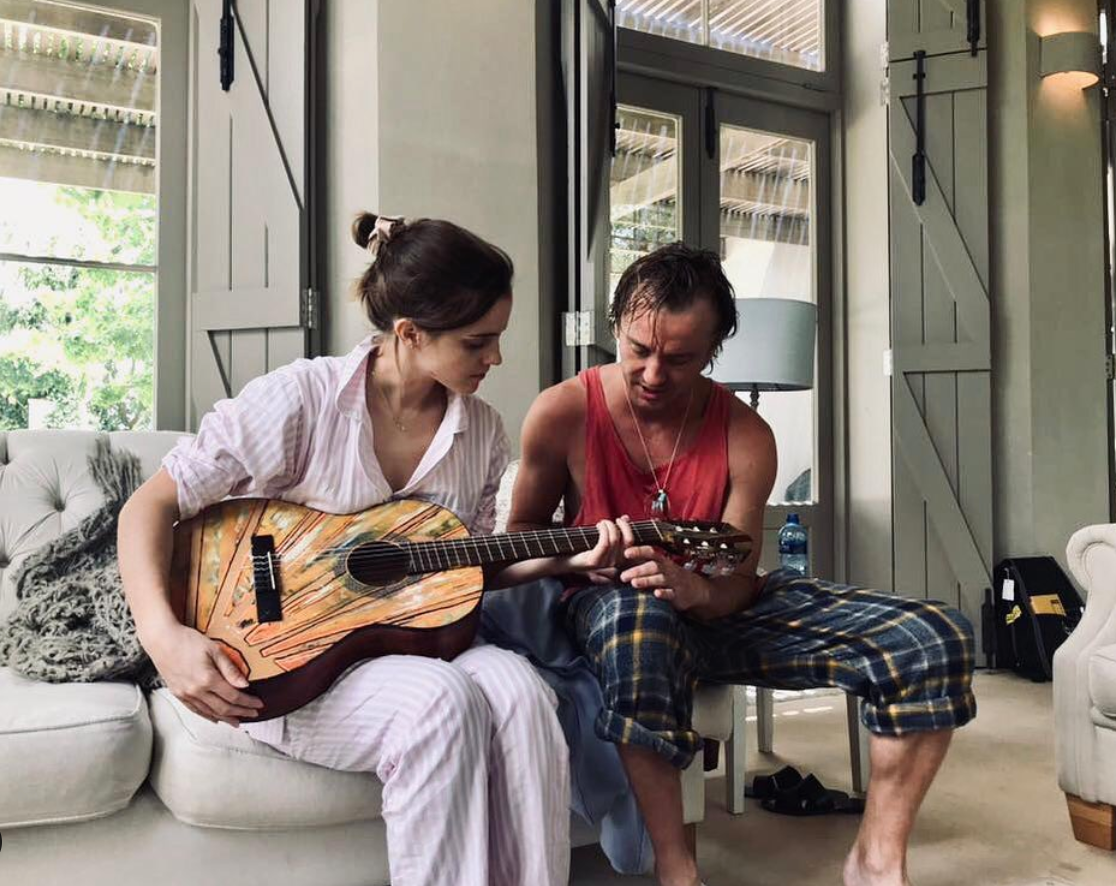 Have Emma Watson and Tom Felton been dating for awhile now?
Article continues below advertisement
Back in February, Emma posted a photo of herself on Instagram, and Tom commented, "Friends capture you best." Is that NOT a romantic thing to say? Back in November 2018, the two hung out on the beach and Emma posted a photo and a video to Instagram to capture the moment.
Article continues below advertisement
In a 2012 interview on he Jonathan Ross Show , Emma even admitted she had a huge crush on Draco. 
"Between the ages of 10 and 12 I had a really terrible crush on Tom Felton. We love a bad guy, and he was a few years older and he had a skateboard and that just did it really. He used to do tricks on it. He was so cool. He totally knew [I had a crush]. And the thing is, he'd turn and go, 'Oh, I see her in a younger sisterly way.' And it just broke my heart, still does."
Sadly, the truth is that the Harry Potter stars are probably not a thing — not romantically that is.
ET has confirmed that the actors aren't dating – just really good friends. Say it ain't so! Hey, a lot of actors have claimed to be "just friends" before coming out to the world as a couple, so we're not going to lose hope just yet. #Dramione forever.