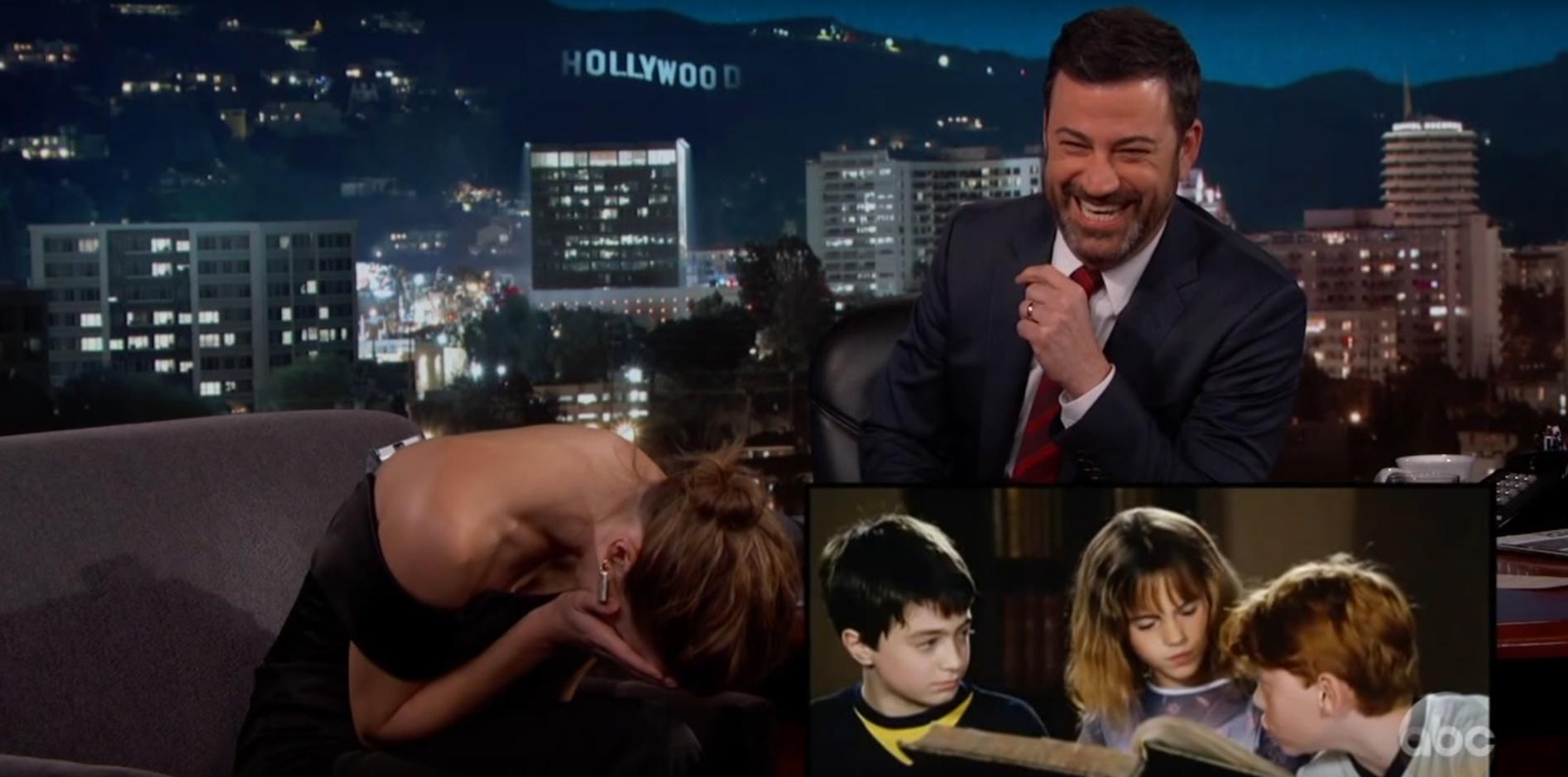 Emma Watson Revealed The One Acting Quirk You Probably Missed In The Harry Potter Movies, And It's Adorable
Considering how successful she is now, and especially taking account for her leading role in Beauty and the Beast, it's easy to forget that Emma Watson was an acting-novice when she first appeared as Hermione Granger in Harry Potter at the age of 9.
The brunette beauty would go on to the play the highly intelligent and fearless character in eight films over the course of 10 years. But in those early years, the actress struggled to combat a habit that would ruin take after take.
Article continues below advertisement
Last night on Jimmy Kimmel Live, they dug into the outtakes to share one of Watson's most annoying acting quirks. For most of the first movie, she would unwittingly mouth the lines of Daniel Radcliffe and Rupert Grint's lines. Though it was for an adorable reason...
Watson commented on the quirk, saying:
Article continues below advertisement
"You laugh, this is actually quite traumatic for me because I created issues because of this," she said. "Yes, I would ruin takes. [Director] Chris [Columbus] would be like, "Cut. Emma, you're doing it again. You're mouthing Dan's lines,' and I'd be like, 'Ooo, I'm so sorry, so sorry. Oh, I feel so bad.' But I couldn't help myself."
"I was such a loser, I really loved those books, I really wanted to do my job well, and I kind of overdid it."
Article continues below advertisement
In a 2016 interview with Gloria Steinem, Watson explained that she now sees a lot of herself in Hermione. "I feel as though I spent a long time trying to pretend I was not like Hermione," she admitted. "And, of course, I was rather like Hermione; I've finally come to accept the fact."
The Brit added in a previous interview, "I think of her like a sister, she feels so real to me. When people ask what I will miss the most [of working on the films], of course I'll miss the people but I will actually just miss being her."