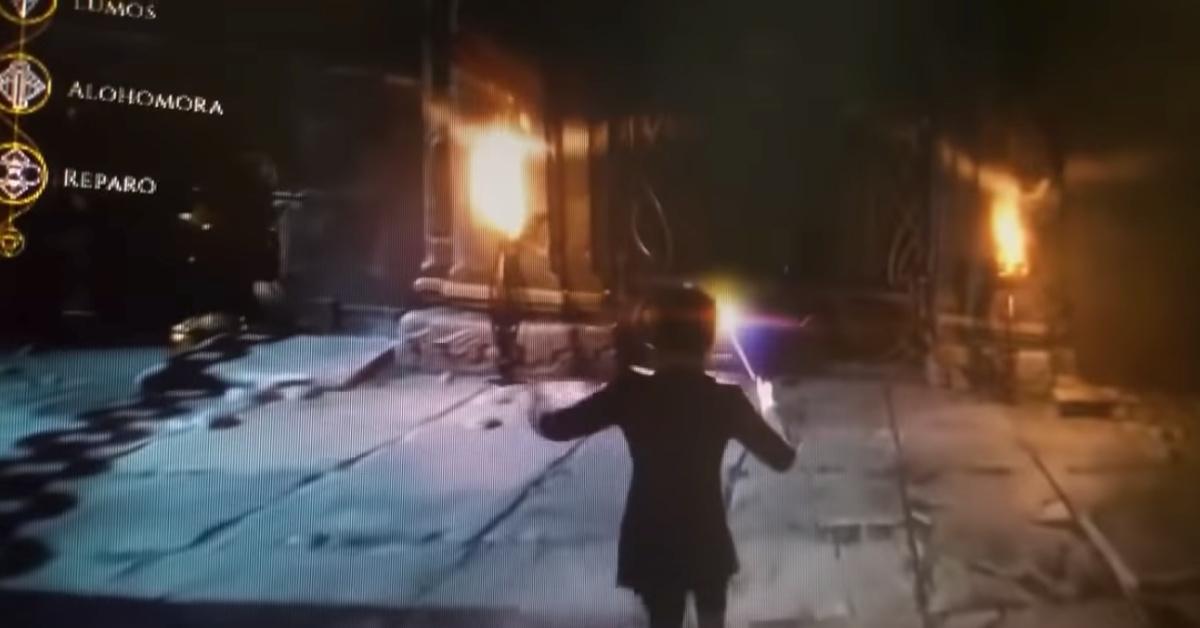 A New 'Harry Potter' RPG Is in the Works, but Are People Going to Buy It?
Hold onto your wizard hats, people. There's a new Harry Potter video game coming into the world. Eventually. The rumored Harry Potter RPG has been officially confirmed and while we'll have to wait a while to actually play it, just knowing that it's real is making some fans very, very excited.
Article continues below advertisement
If you've been paying attention to the Harry Potter video game news, you may remember that footage from the Harry Potter game leaked way back in 2018. Back then, no one confirmed that it was authentic. According to a June 29, 2020 report from Bloomberg, the footage was real, which means the game is real, which means fans' hype is very, very real. Here's what we know.

Article continues below advertisement
Footage of the new 'Harry Potter' game was first leaked on Reddit.
In October of 2019, Reddit user VapeThisBro posted a video they claimed to have taken in a Warner Bros. focus group. The video (which has now been deleted, along with u/VapeThisBro's Reddit account) depicted footage from an open-world Harry Potter video game. Others have reuploaded the footage to YouTube (be aware: it's very grainy!).
According to u/VapeThisBro, the game is set in the 19th century Wizarding World and is a third-person RPG game. You play a fifth-year Hogwarts student and set out on a quest to reveal why mysterious things have been happening in the Forbidden Forest. In the game, you can craft potions, master spells, and encounter fantastical beasts. Basically, everything you wanted to do in the Harry Potter universe will reportedly be possible in this new game.
Article continues below advertisement
At present, other outlets are not confirming the above details about the game — they're merely confirming the rumors that the game is real. However, the leaked footage showed some of those details, and the footage is being confirmed as real, so it's looking pretty likely.
Article continues below advertisement
At this point, the AAA game is slated for a release sometime in late 2021. Bloomberg reports it is in development at Warner Bros.' Avalanche Software in Salt Lake City, Utah. Apparently, the game will be released on several platforms, including the Playstation 5 and Xbox Series X.
Article continues below advertisement
J.K. Rowling is not very involved with the project.
Despite having created the Harry Potter world, the series' author apparently has "very little direct involvement" with the upcoming game. For many Harry Potter fans, that's a good thing. Rowling has repeatedly landed herself in hot water for supporting transphobic people on Twitter, then doubling down on those comments via her own transphobic tweets, then tripling down on them in a personal transphobic essay.
According to the game developers interviewed by Bloomberg (who requested to main anonymous), the game studio's management has not addressed Rowling's most recent inflammatory comments, and the situation has made some members of the team uncomfortable.
Article continues below advertisement
There's also a chance that Rowling's incendiary stances may temper some fans' excitement for a game based on a world of her own creation. Perhaps it comes as a relief, then, that Rowling is not very involved in the game's development. However, there's no denying that Rowling will absolutely profit from sales of the game, and that might be too much for some fans to stomach.
As for the game itself, it looks like we'll be learning more about it when it's officially officially announced at the DC FanDome event in August.