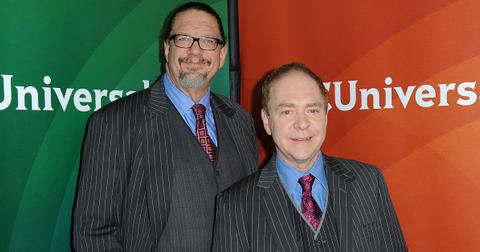 Penn & Teller Have No Chill When Other Magicians Outsmart Them — and It's So Fun to Watch!
By Rebecca Macatee
Has anyone fooled Penn & Teller? Yes, and it's always fun to watch.
Penn & Teller: Fool Us premiered in 2011, and in the six seasons since, they've been fooled more times than we can count. Penn & Teller doesn't want to admit defeat, but they will — even if it's begrudgingly.
When corporate magician Kostya Kimlat outsmarted the duo in 2015, Penn was comically angered. "I hated [your trick] from the moment you walked out," he said.