The Eeriest Haunting in Each U.S. State
We've searched every creepy hotel, abandoned asylum and graveyard to bring you the most haunted places in each of the 50 U.S. states.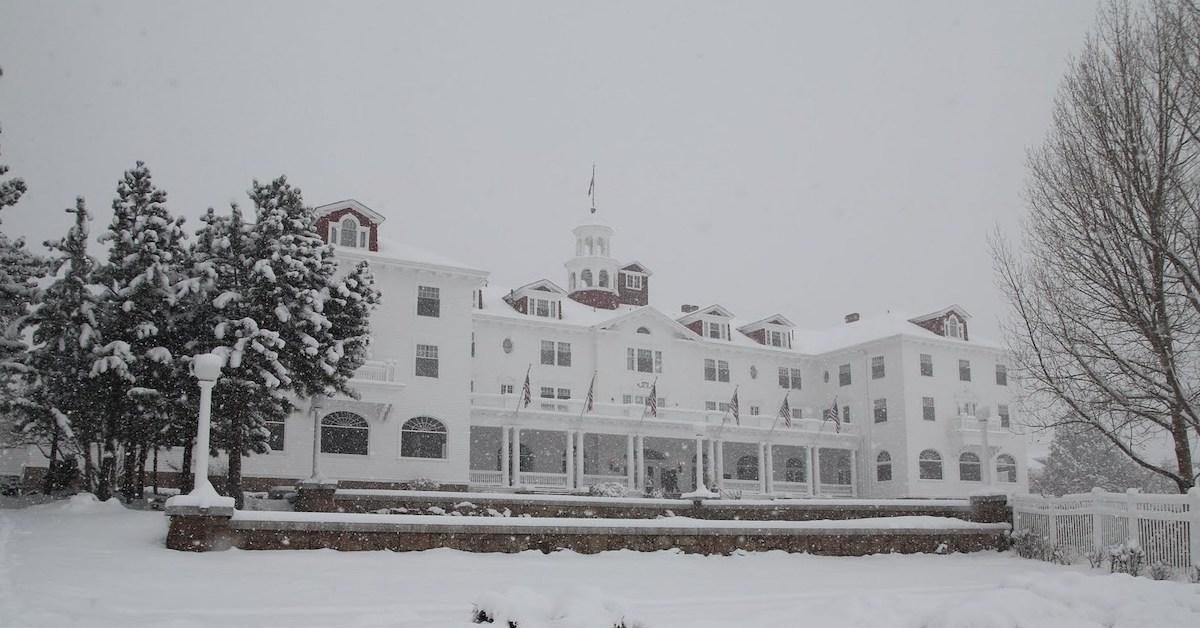 Some places seem to wear their history like a cloak, giving off a creepy, unwelcoming vibe. Then there are those that not only feel uninviting but seem to actively chase visitors away with unexplained cold spots, angry voices from nowhere, and other unexplained events.
From abandoned asylums to haunted hotels, these are the creepiest, eeriest locations in the U.S. While not everyone believes in the paranormal, these places challenge the resolve of even the staunchest skeptics.
Article continues below advertisement
1. Alabama — Bill Sketoe's Hole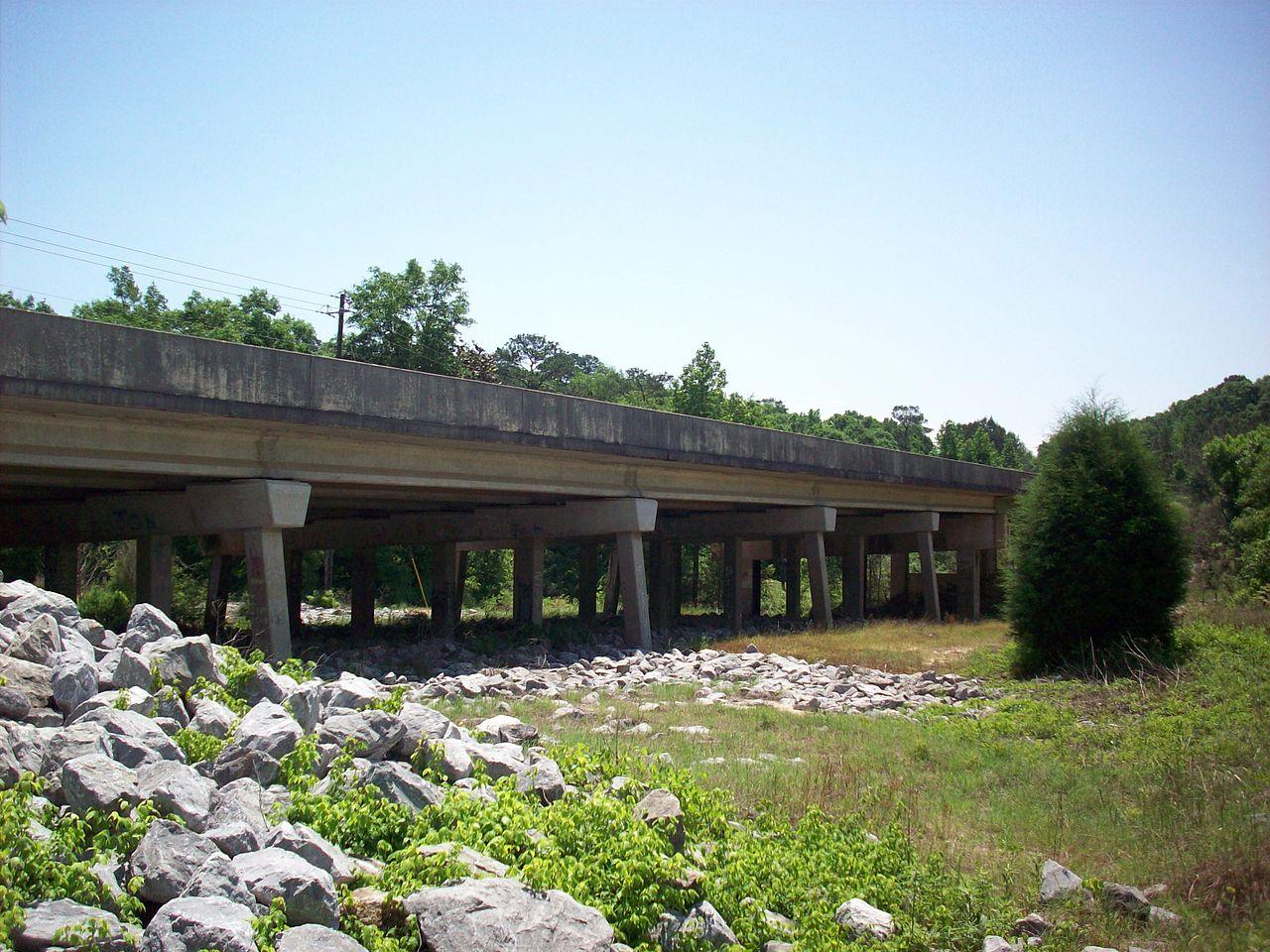 Located in Newton, the story behind this mysterious location involves the lynching of an alleged Civil War deserter. Bill Sketoe was accused of hiring a substitute to fight on his behalf while he stayed behind to care for his ailing wife. For his crime, which he denied, Bill was sentenced to hanging. Because he was tall, a trench was dug under the bridge from which Bill was to hang by the neck until dead. Afterward, the hole has remained unfilled and, in fact, people report efforts to fill the 8-inch deep hole were always mysteriously reversed.
However, that changed in 1990 when the hole was filled with heavy rocks. However, the spot is still recognized for having a lot of paranormal activity.
2. Alaska — The Old Jesse Lee Home for Children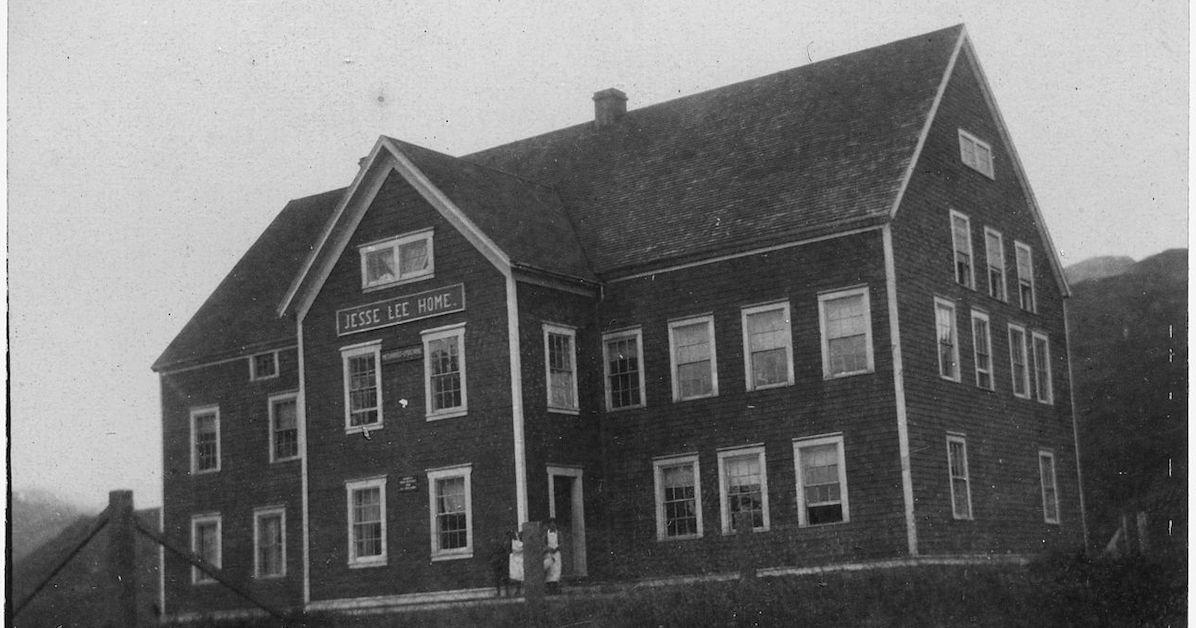 This former orphanage in Seward began as a school for young natives and evolved into an orphanage during the 1918 Spanish flu pandemic. The building was significantly damaged in a 1964 earthquake that led to its permanent closure. Though there are no easily found records corroborating this, several residents allegedly died in the collapse. People who have visited the home in the decades since its closure have reported hearing children giggling and playing or spotting shadows passing by the windows.
Article continues below advertisement
3. Arizona — The Bird Cage Theatre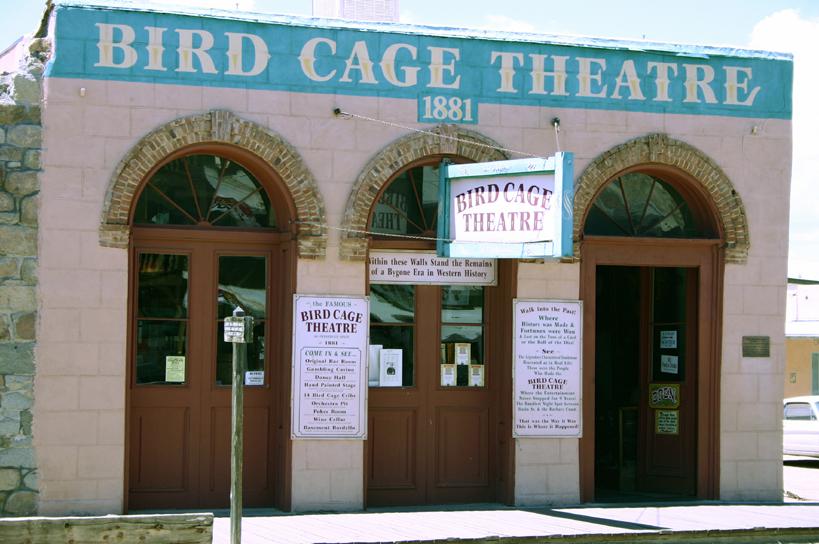 Pretty much the entire town of Tombstone could be considered a haunted place, but the Bird Cage Theatre has the most reports of paranormal activity associated with it. In the town's heyday, this site had a lot of roles, serving as a saloon, theater, brothel, and gambling hall. With famous patrons like Doc Holliday and Wyatt Earp, the Bird Cage also saw its share of shootings, which is why it remains one of the most popular destinations for ghost hunters and paranormal investigators.
Article continues below advertisement
4. Arkansas — Crescent Hotel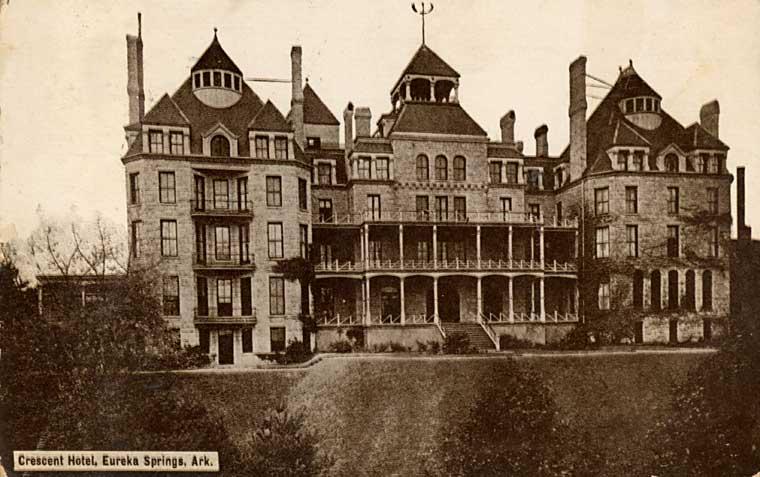 The Crescent's Victorian Gothic architecture gives it the classic look of a haunted house, but this hotel's creepiness extends far beyond looks. The resort was built to house Eureka Springs vacationers flocking to enjoy the purported rejuvenating benefits of the Ozark springs, but tourism dried up around the turn of the century. In 1937, a man named Norman Baker bought the hotel and turned it into a cancer hospital. But Baker's treatments were just a scam that potentially led to the early demise of countless patients who believed in his "miracle cure." It's believed Baker's victims haunt the hotel now, and some say Baker himself still walks the halls.
Article continues below advertisement
5. California — Winchester Mystery House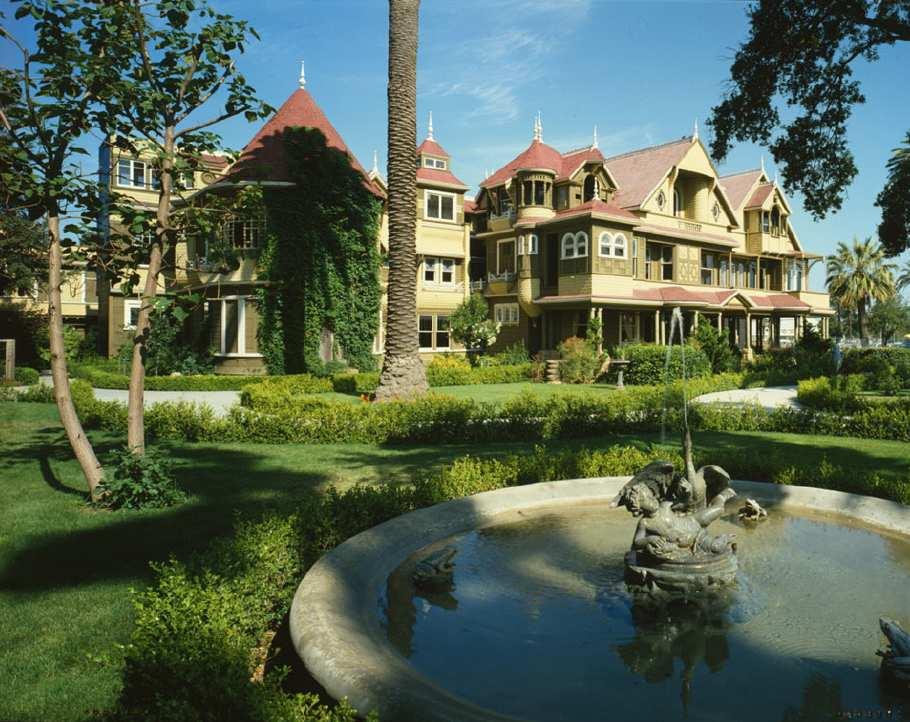 Sarah Winchester's mazelike unfinished mansion is not only the most haunted site in California but possibly the most famous in the whole United States. The eccentric widow and heiress to the Winchester Repeating Arms Company kept construction going non-stop from 1884 until her death in 1922. Sarah was a spiritualist who allegedly was convinced the ghosts of everyone killed by a Winchester rifle haunted her. The home's odd construction, which includes stairways to nowhere and odd features, was supposedly designed to confuse the spirits.
Article continues below advertisement
6. Colorado — The Stanley Hotel

This stately hotel in Estes Park is the inspiration for The Overlook Hotel in The Shining, which should give you some indication about its reputation. The room that inspired the novel, Room 217, is probably the most famous area of paranormal activity, but a staircase dubbed The Vortex is the creepiest. The area is said to be the hub through which the hotel's ghostly guests travel to other parts of the property.
Article continues below advertisement
7. Connecticut — Bara-Hack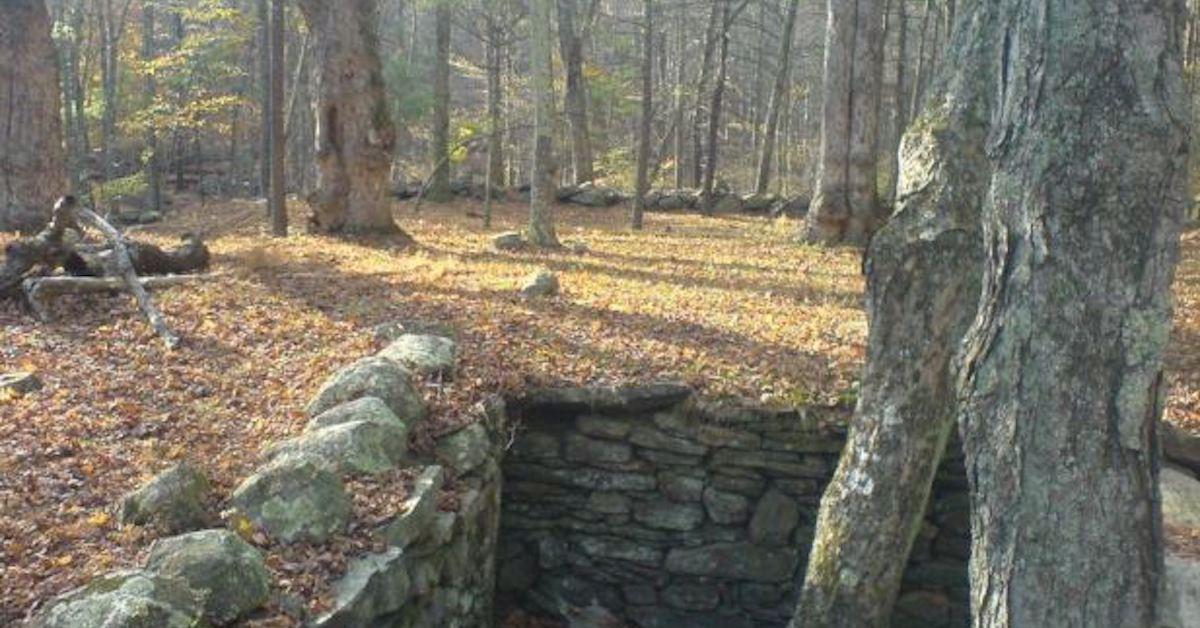 The abandoned settlement known as Bara-Hack was founded by two Welsh families in 1780, according to local legend. The name comes from a Welsh term for "breaking of bread". A little more than a century later, the town would be uninhabited by the end of the Civil War. Paranormal residents of legend include a ghost baby and a bearded man who roams the cemetery. Visitors have reported hearing invisible farm animals and horse-drawn carts.
Article continues below advertisement
8. Delaware — Fort Delaware State Park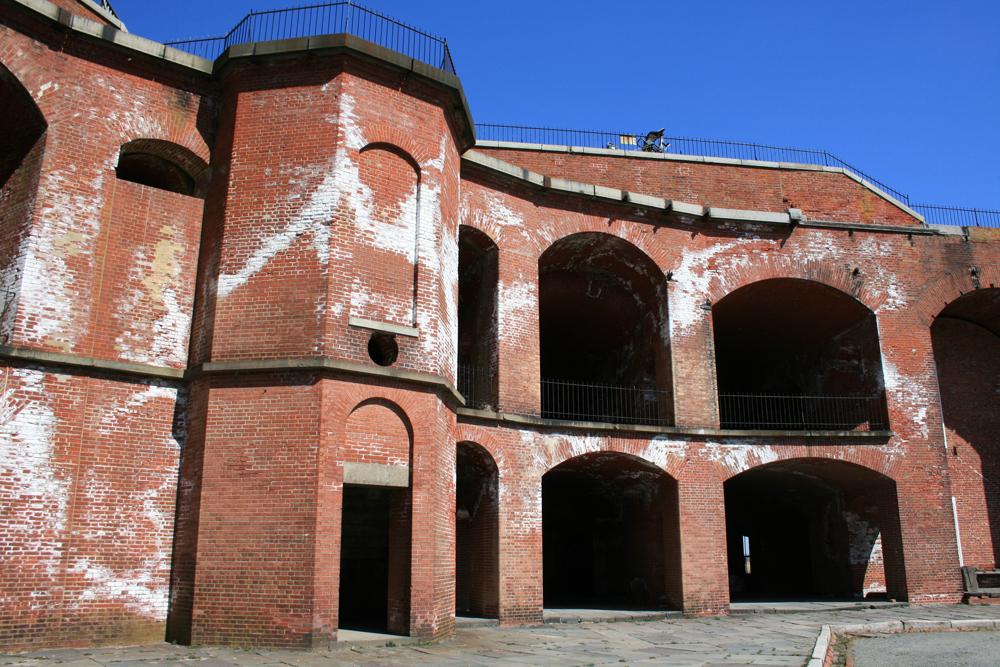 Fort Delaware on Pea Patch Island once housed thousands of Confederate Army prisoners of war who are said to still haunt its dungeons, along with the pirates who were reportedly imprisoned there before the fort became a Union Army outpost. Ghost tour guests have reported hearing chains clanking and seeing apparitions of prisoners.
Article continues below advertisement
9. Florida — The Interstate 4 "Dead Zone"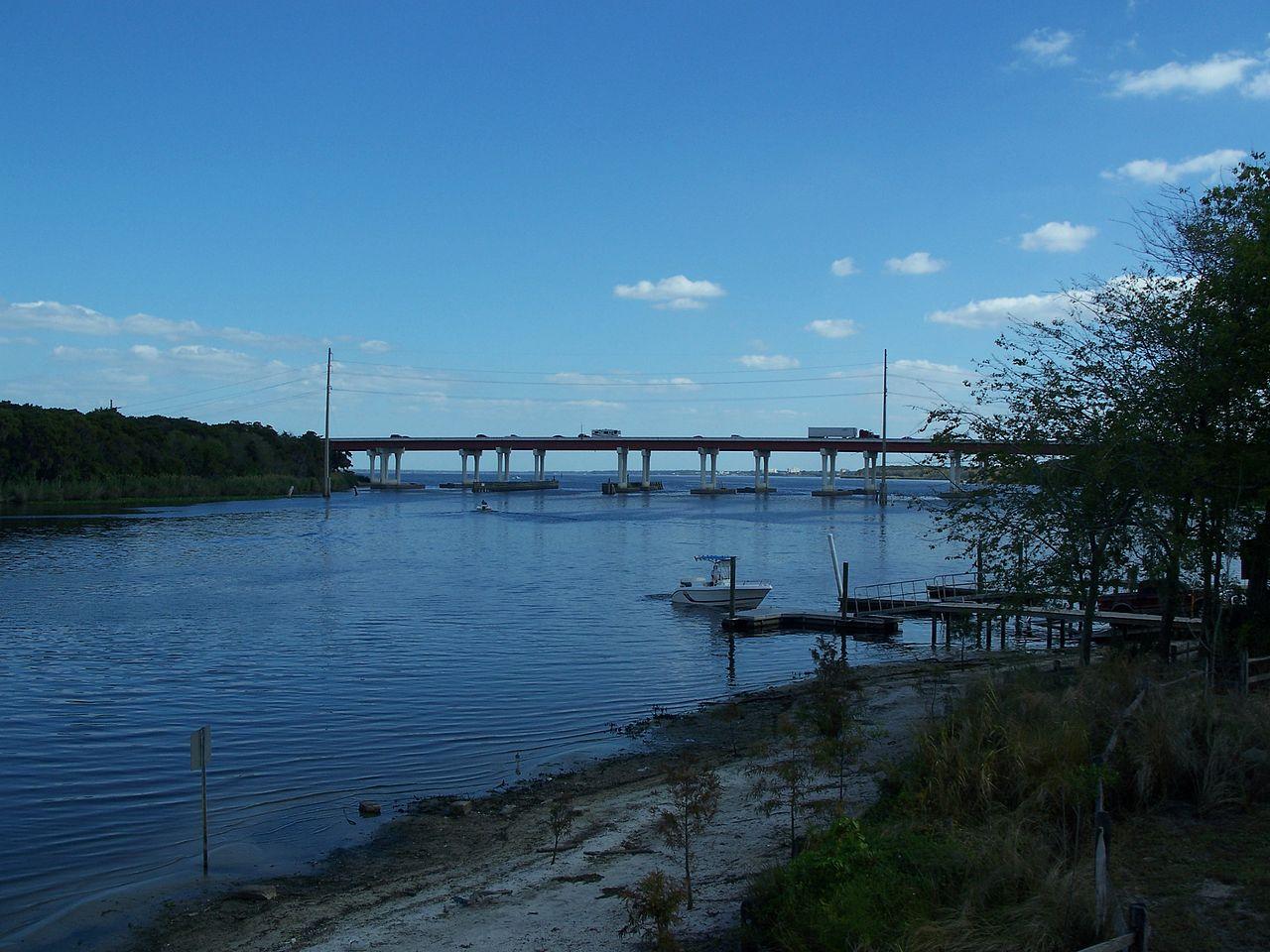 The stretch of I-4 between Orlando and Daytona is rumored to be haunted and crashes in that area have an increased fatality rate. Although the accident rate isn't out of the ordinary, the number of deaths associated with those accidents is much higher than normal, despite there not being any obvious hazards to cause fatal driving conditions. Some believe this part of the road is cursed because it was the site of the annihilation of the Seminole tribes that once lived there.
Article continues below advertisement
10. Georgia — Old Candler Hospital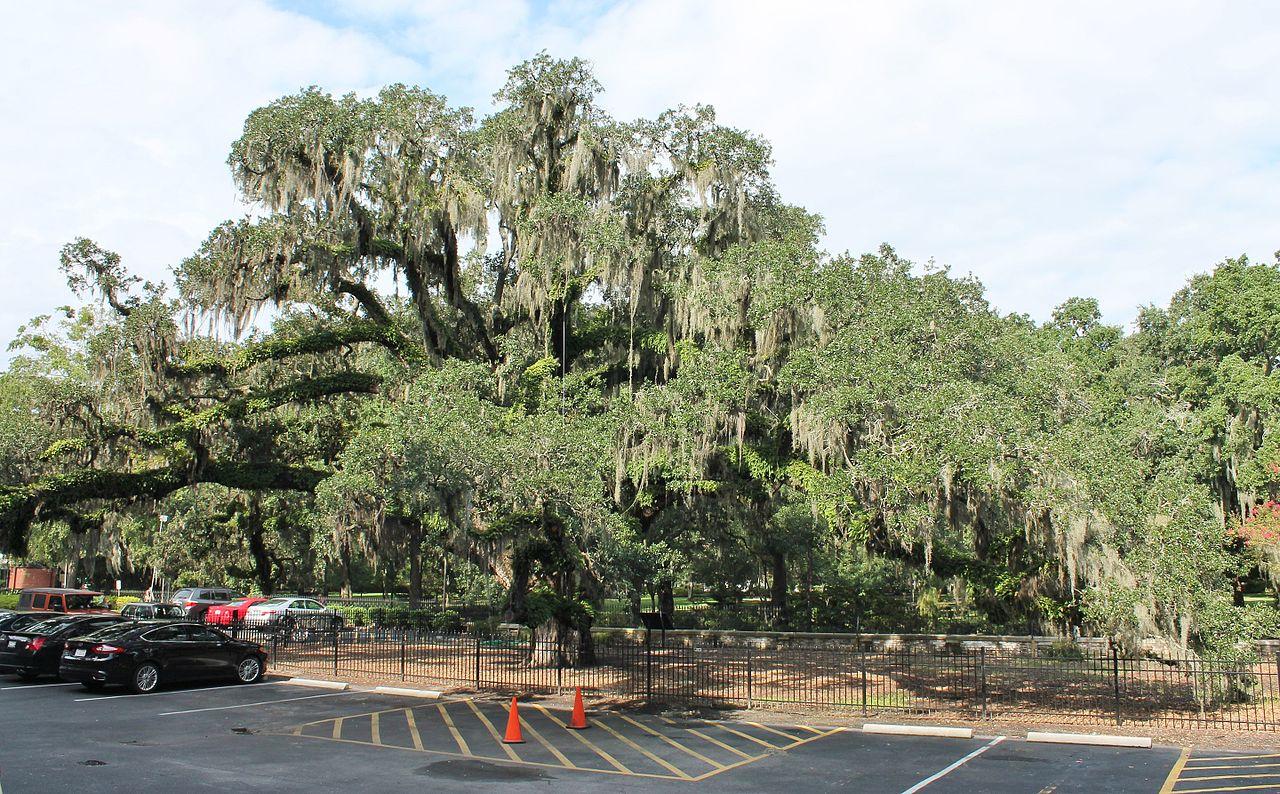 Honestly, the entire city of Savannah is one big ghost tour, and while locals might argue which areas have the most paranormal activity, Old Candler Hospital always ranks high on the list of the most haunted locations in the Peach State. Aside from being an old hospital that's seen its share of death over the years, the 300-year-old giant oak outside is said to be swirling with supernatural activity on account of its prior use as a "hanging tree" to carry out the senseless racist lynchings of innocent black men over the years.
The property currently houses Savannah Law School, a branch of Atlanta's John Marshall Law School, but don't bother trying to enroll. They are no longer accepting admissions and will shutter for good in 2023.
Article continues below advertisement
11. Hawaii — Kalaupapa and Kalawao Settlements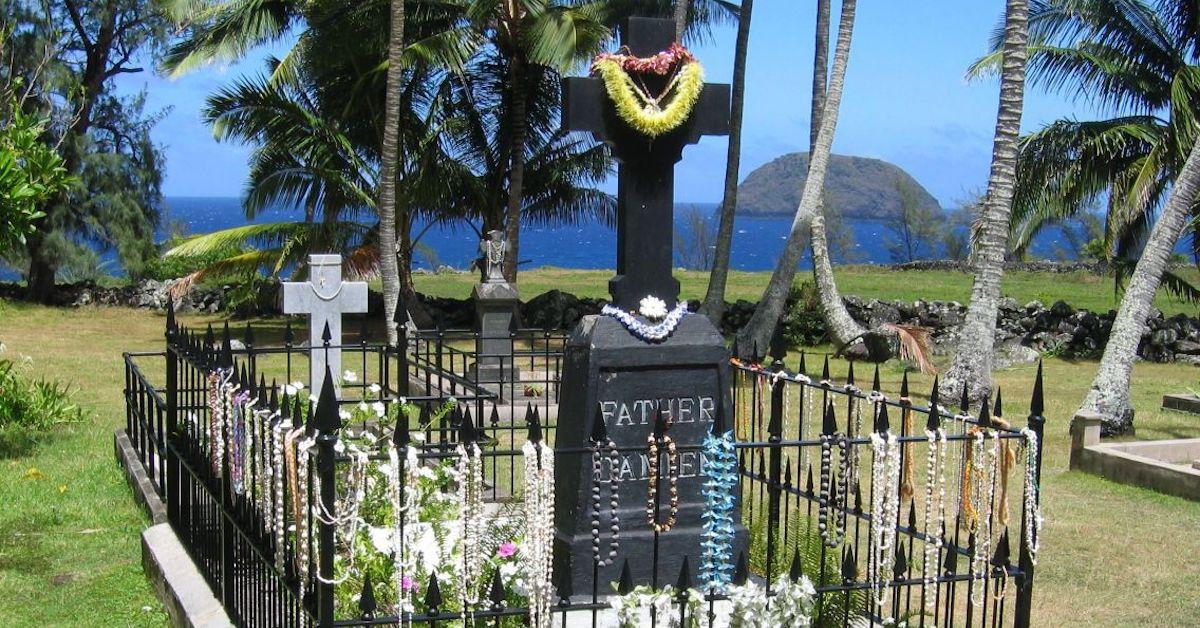 Places where people experienced devastating trauma or sadness tend to be touted as having a lot of paranormal activity, so it's no surprise ghost hunters are creeped out by these former colonies where people with leprosy, or Hansen's disease, were exiled. People who had the skin condition (which by the way, is not directly fatal) were shipped off to "colonies" on Molokai and other remote locations, but these were by no means organized settlements with resources and services. The quarantined were essentially left to fend for themselves until Father Damien came to minister to and care for the afflicted in the area. Needless to say, both former colonies saw a great deal of pain and suffering over the years and are said to be deeply haunted.
Article continues below advertisement
12. Idaho — Old Idaho Penitentiary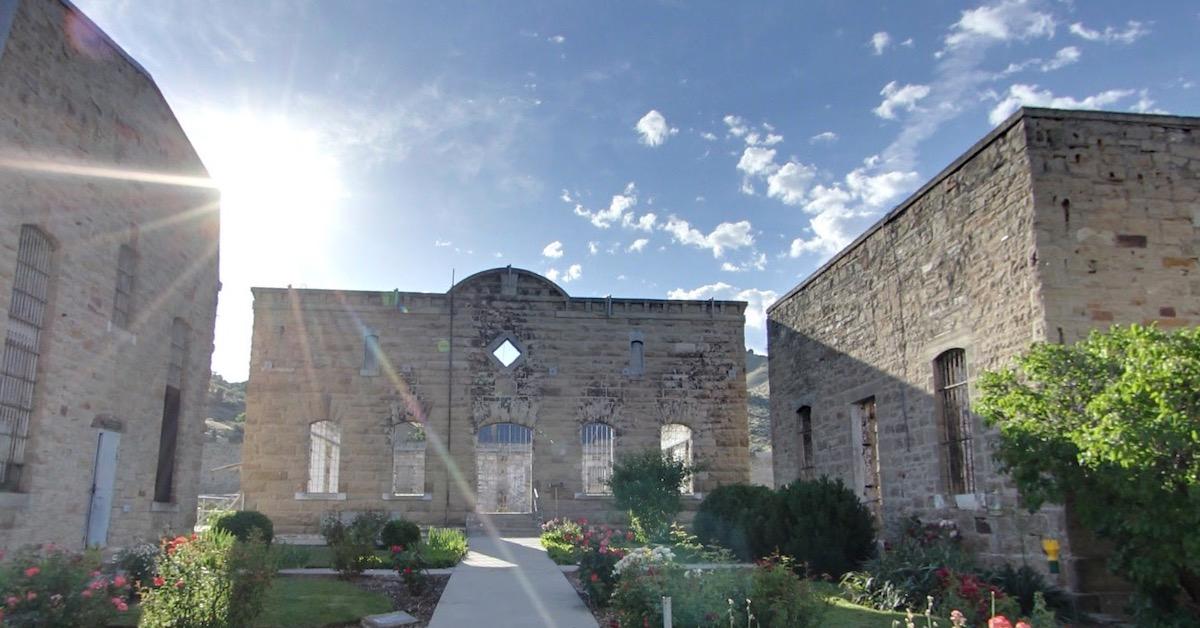 Is there anything creepier than an abandoned prison? How about one that was built by the inmates who were originally imprisoned there? In addition to that charming history, the prison was the site of riots in 1952 and 1973 over the inhumane living conditions there. It was finally shut down in December of 1973, months after the second bout of riots.
Article continues below advertisement
13. Illinois — The Congress Plaza Hotel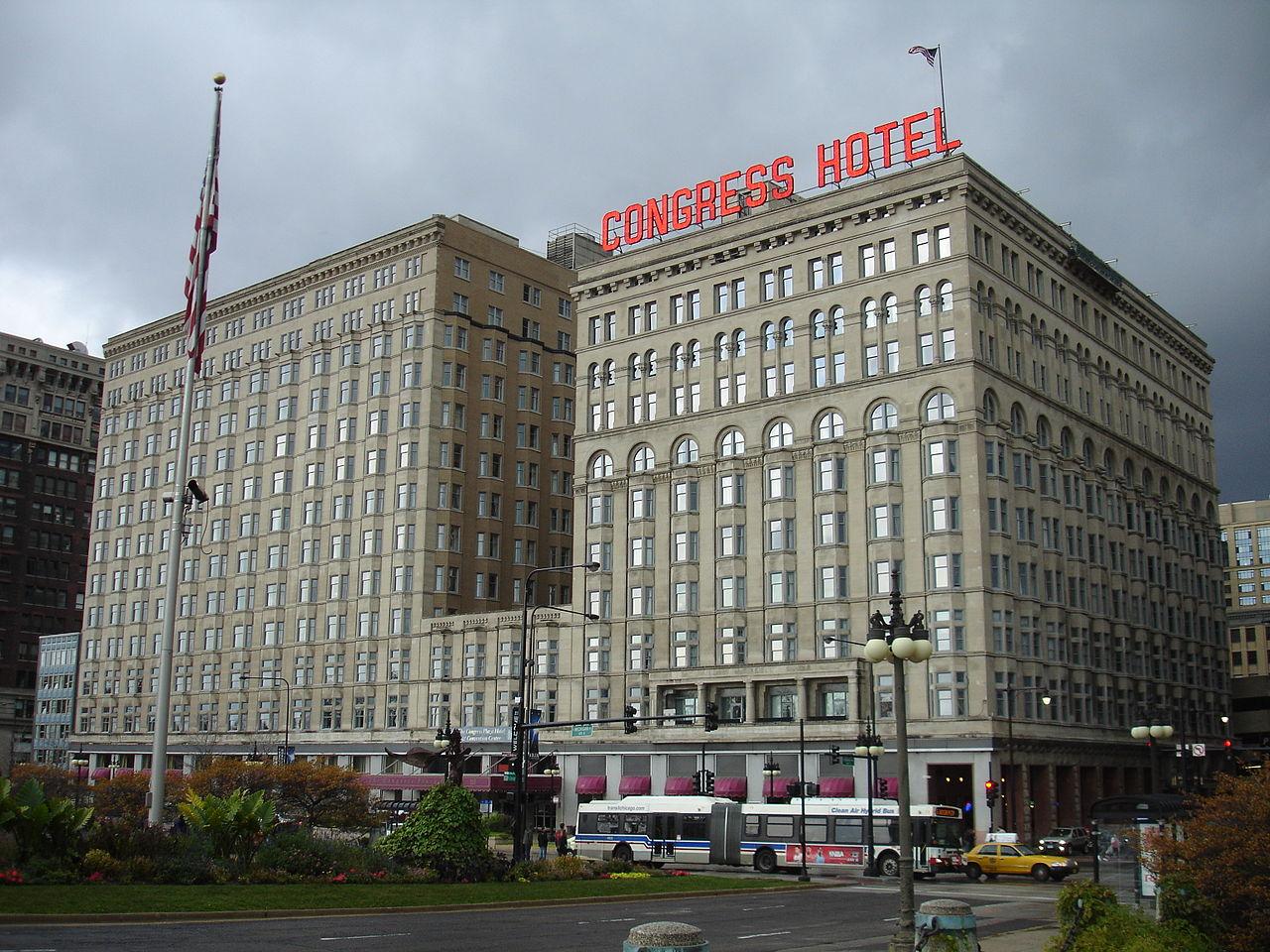 Widely knowns as the most haunted hotel in Chicago, the Congress Plaza was built to house tourists for the Chicago World's Fair and has allegedly housed a number of notorious guests over the last century, including Al Capone. There are also rumors that workmen were buried alive in the walls when it was built since the expo's construction was so rushed. Who knows if any of that's true, but guests have reported countless eerie sightings there over the years.
There is said to be a room on the 12th floor so haunted it had to be sealed shut because hotel staff wouldn't go in there. Room 441, however, is still available to rent and said to be haunted by a woman who shakes the bed in the middle of the night.
Article continues below advertisement
14. Indiana — St Mary's College Le Mans Hall
The bell tower on the Saint Mary's campus in Notre Dame, IN, is said to have been where a student hanged herself many years ago, and several people have reported seeing a woman hanging from a noose there, only to have the apparition disappear. Spooky.
Article continues below advertisement
15. Iowa — Villisca Axe Murder House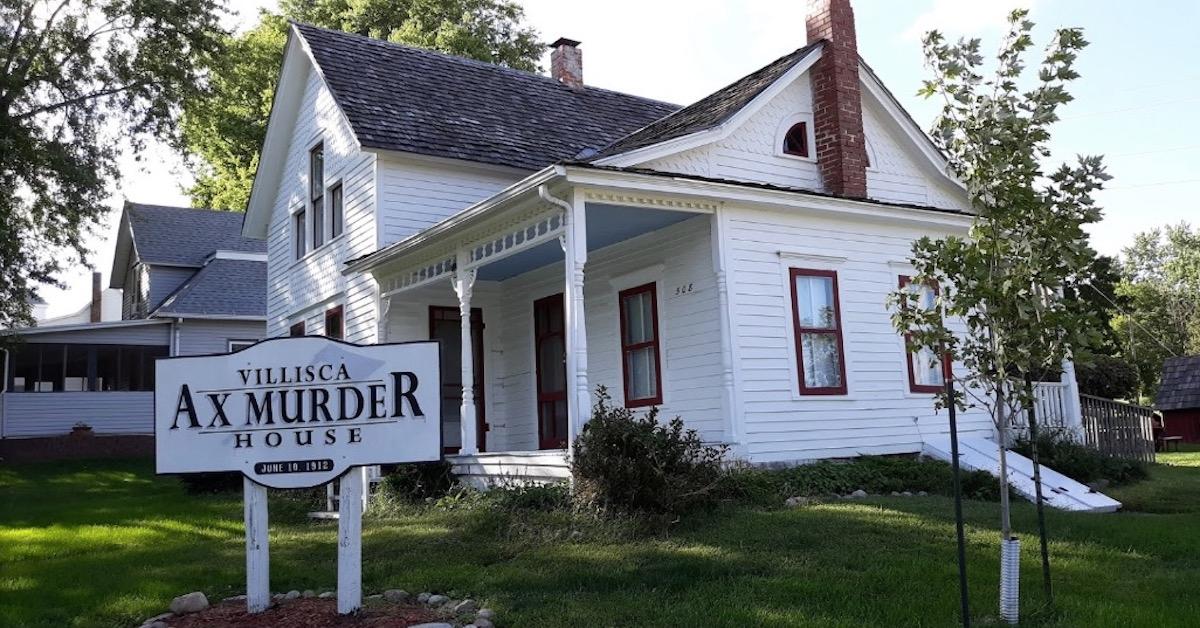 Makes sense that the scariest place to visit in Iowa is the sight of its most gruesome murder. In 1912, the Moore family and two house guests were murdered in their beds, and the crime was never solved. Travel bloggers and paranormal investigators alike report feeling unease, unexplained cold pockets, and even the feeling of being pushed while standing at the top of the stairs. Despite that, you can actually book a stay and spend the night there if you like. No thanks!
Article continues below advertisement
16. Kansas — The Sallie House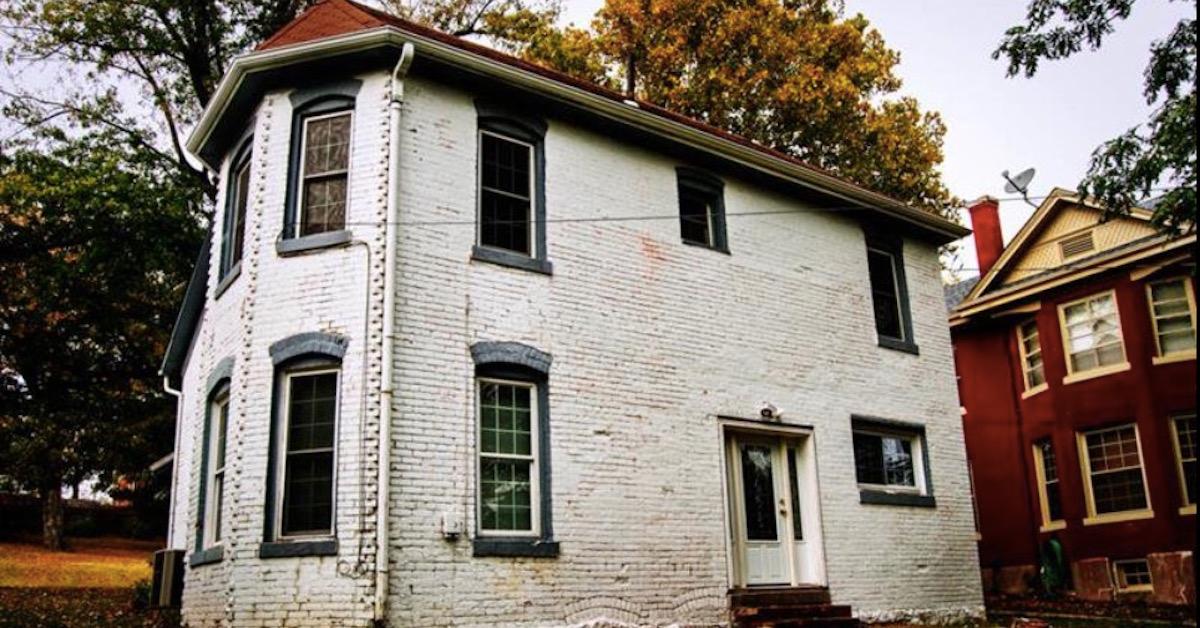 The spooky legend of this home has made it a frequent stop for shows about paranormal activity. According to the story, a sadistic doctor named Dr. Charles Finney operated on a little girl named Sallie in this Atchison, KS home in 1906 and tortured her to death. The house gained attention in the 1990s when its owners at the time, Tony and Debra Pickman, reported a malevolent presence targeting Tony in particular, inflicting unexplained scratches and bruises all over his body.
Article continues below advertisement
17. Kentucky — Bobby Mackey's Music World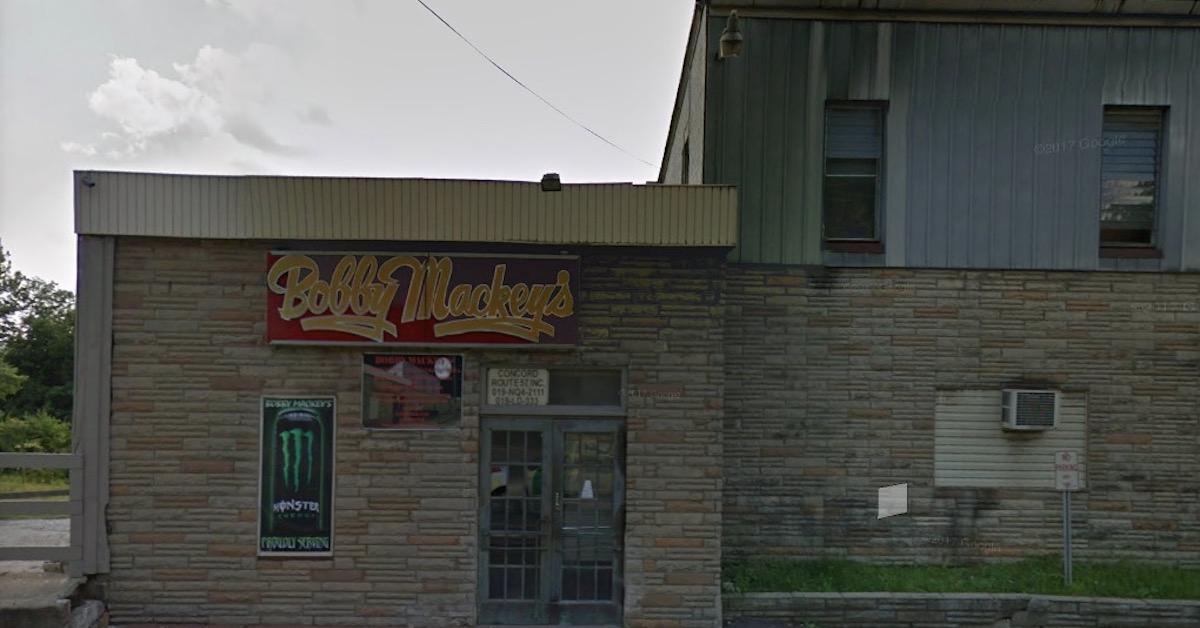 It could mostly be hype to drum up business, but Bobby Mackey's Music World is frequently cited as "the most haunted night club in America." While most of the reported history of the place isn't backed up by public records, one ghost linked to the place is connected to a real murder. Pearl Bryan, a 22-year-old pregnant woman who was found decapitated in nearby Fort Thomas in 1896, is said to haunt Music World, 2.5 miles from where her body was found. Legend is that's because her head, which was never found, was thrown down a well in Bobby's basement.
Though there are a lot of naysayers, Ryan Bergara of BuzzFeed Unsolved seems to think it's legit, which is enough for me.
Article continues below advertisement
18. Louisiana — The LaLaurie Mansion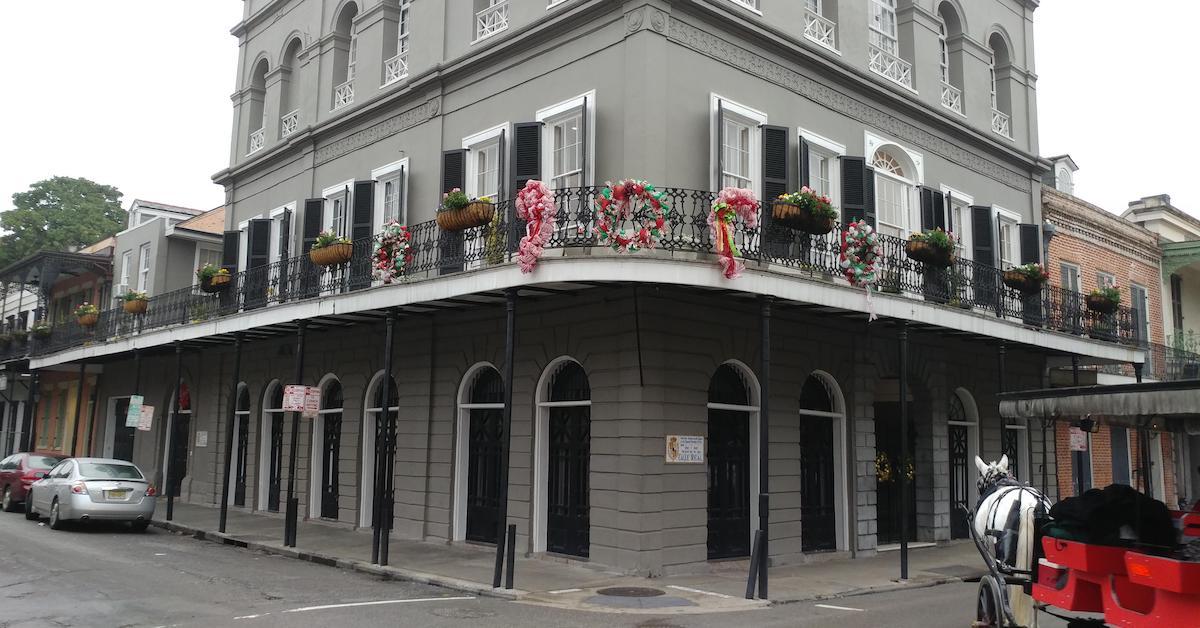 If you saw American Horror Story: Coven you're well acquainted with New Orleans murderess Delphine Marie LaLaurie. Her French Quarter mansion was a house of horrors where the sadistic woman tortured and murdered her slaves for years unabated until response to a kitchen fire revealed severely abused slaves who were still living and at least seven who had been mutilated and tortured to death. The fire was allegedly set by a kitchen slave attempting suicide by self-immolation. LaLaurie was basically chased by an angry mob right out of New Orleans.
Article continues below advertisement
19. Maine — Kennebec Arsenal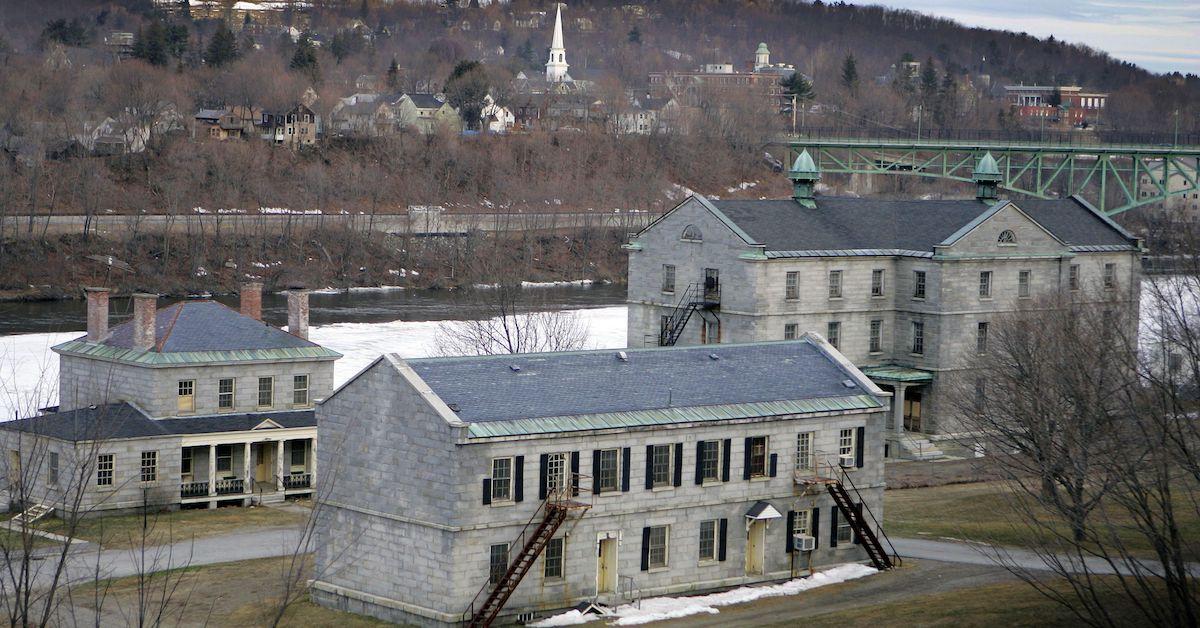 Obviously, the home state of Stephen King is bound to have a few spooky places, but the eeriest hands down is the Kennebec Arsenal, which was converted from a military arsenal to a part of Maine Insane Hospital in the early 1900s. As is the case with many historic mental hospitals, conditions were unpleasant there and the dead were treated almost as cruelly as the living, discarded in unmarked graves along the shoreline. The hospital was officially closed for good in 2004 and the Arsenal sits empty, but people who've broken into the property have reported seeing apparitions and hearing the cries of former residents.
Article continues below advertisement
20. Maryland — Fletchertown Road "Goatman"
Urban legend or no, Marylanders steer clear of this stretch of road in Bowie, MD to avoid the Goatman. The legend says a mad Island of Doctor Moreau style scientist made the Goatman by splicing the DNA of a goat with his assistant, and his angry creature wanders the woods attacking people with an axe. Is the story of this genetically mutated satyr even possible? Definitely not. Do I ever plan to find myself alone at night on Fletchertown Road? That'd be a no for me, dog.
Article continues below advertisement
21. Massachusetts — Lizzie Borden's House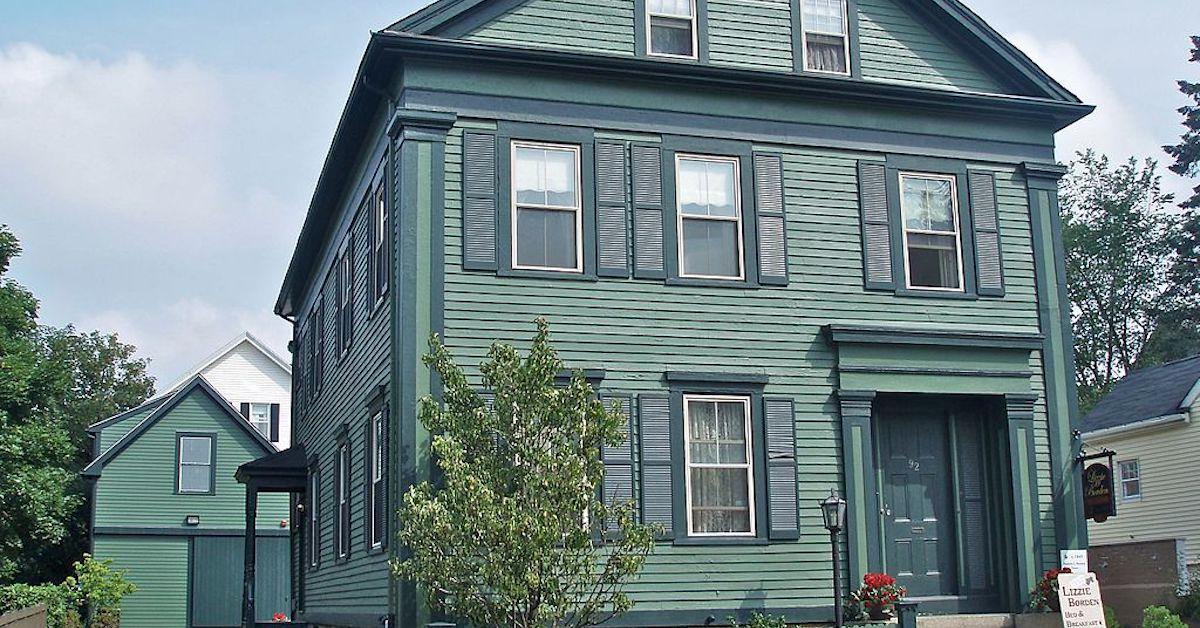 Though she was acquitted of killing her father and stepmother in 1892, most still believe Lizzie Borden wielded the hatchet that dealt them 11 and 19 blows, respectively (not 41 and 40, as the nursery rhyme asserts). The Fall River home where they double homicide occurred is now a bed and breakfast and believed to be very, very haunted.
Article continues below advertisement
22. Michigan — Mackinac Island
If you're looking for a getaway full of spooky encounters, you can do no better than a trip to Mackinac Island. The place is apparently chockablock with hauntings, due to a very troubled past with a lot of regrettable history. The island Mackinac has seen the forced migration of the Odawa natives, some witch hunts, and two bloody battles during the War of 1812. The must-see spots for ghost enthusiasts are the Witch's Drowning Pool where accused sorcerers met their fate, and the Grand Hotel.
Article continues below advertisement
23. Minnesota — The Palmer House Hotel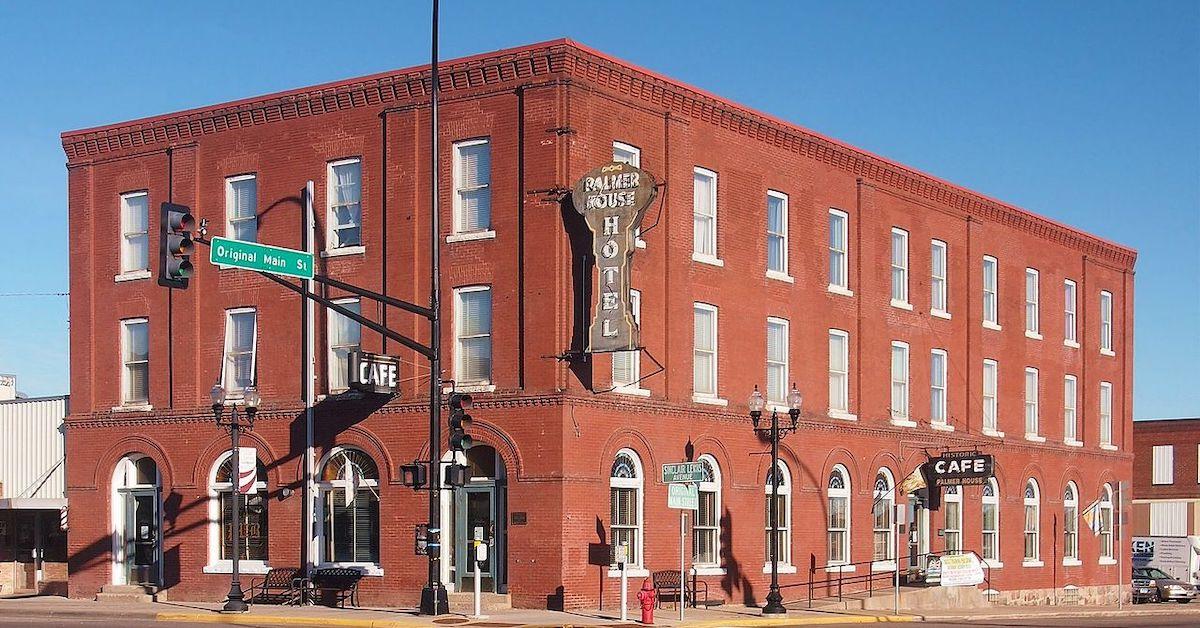 Located in Sauk Centre, this hotel has been on just about every ghost hunter's radar for some time. It was built on the site where once a brothel stood, and where at least one former worker still resides. The spirit of a sex worker named Lucy is said to still call the hotel's Room 17 home. She apparently gets really unhappy if the guests occupy both of the chairs that face the bed, as it relegates her to the bed, a place she suffered many abuses in life.
Article continues below advertisement
24. Mississippi — King's Tavern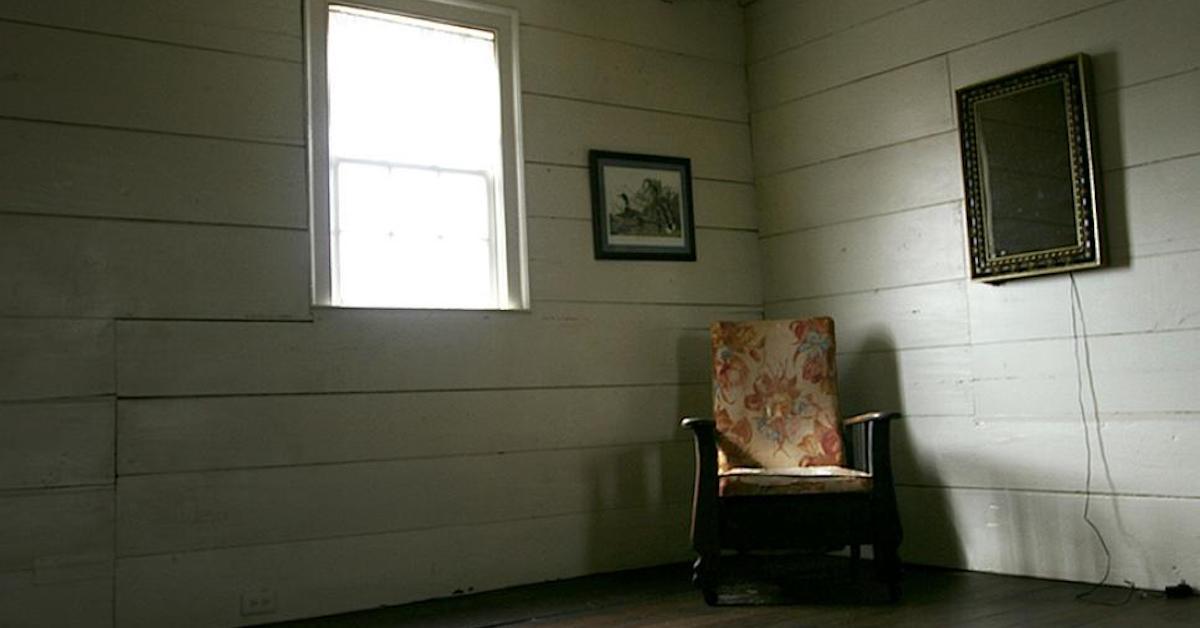 The oldest building in Natchez operates now as a farm-to-table restaurant and bar, and locals say you're never drinking alone here. The legend says three bodies, two men and one women were found buried behind the fireplace in 1930. Though there is no evidence of such remains being removed from the premises, numerous guests have reported encounters like mysterious apparitions and cries.
Article continues below advertisement
25. Missouri — The 'Exorcist' House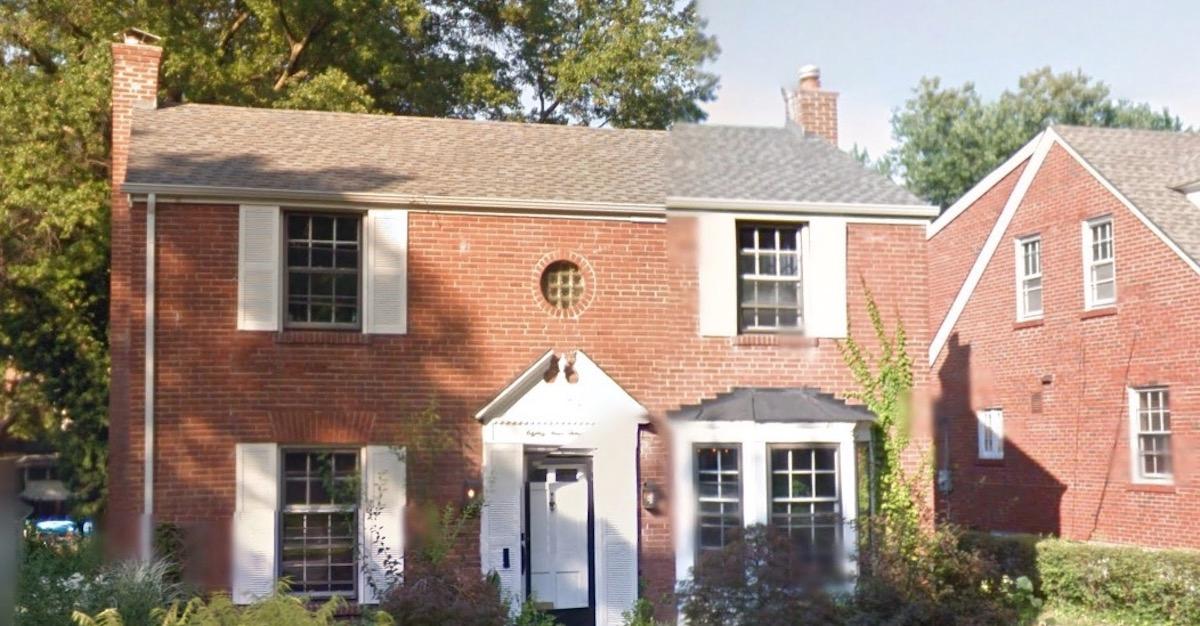 The 1971 William Peter Blatty novel The Exorcist is based on the 1949 exorcism of Roland Doe (pseudonym) in St. Louis, MO. The scariest part of the house is commonly held to be the staircase. The home sold in 2005 and is not open to the public, though several ghost hunting shows have paid a visit.
Article continues below advertisement
26. Montana — the ghost town of Bannack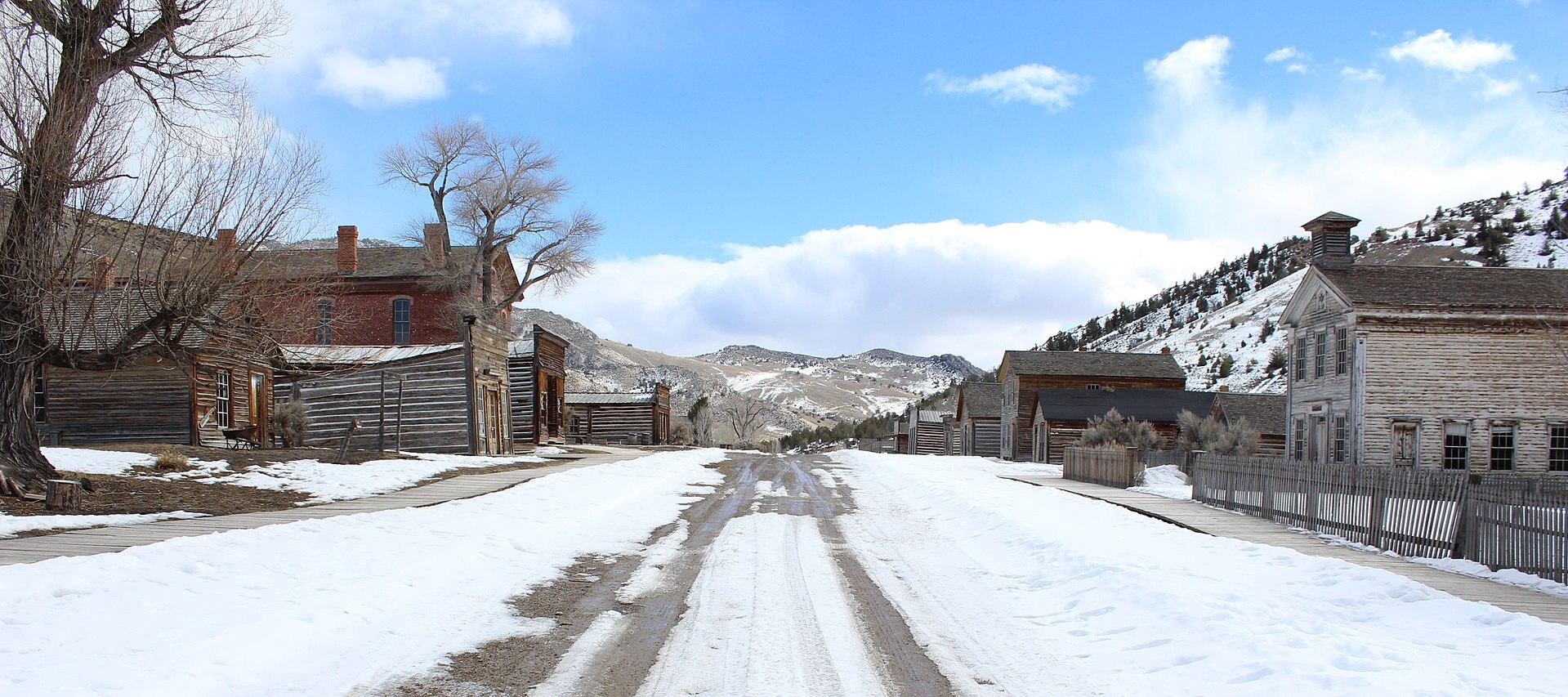 While ghost town just means a once-inhabited place that was abandoned, there's a double meaning in Bannack, where "residents" include a girl named Dorothy who drowned years ago and can be seen in the second story of the abandoned Hotel Meade at times, wearing a blue dress.
Article continues below advertisement
27. Nebraska — Devil's Canyon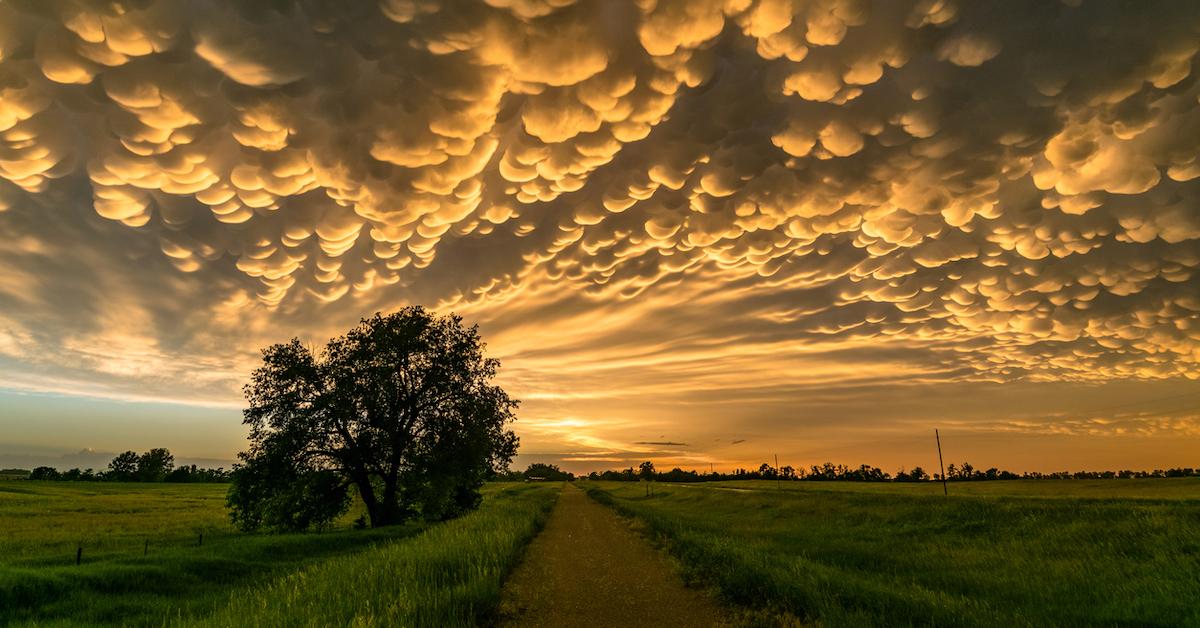 With a name like that, how can it not be scary? There are lots of Devil's Canyons around the country, but few come with a legend as sad and tragic as this desolate stretch north of McCook. People say 100 years ago a man killed his whole family there and then himself. People who have visited the area report having their cars malfunction or their batteries drain suddenly.
Article continues below advertisement
28. Nevada — Virginia City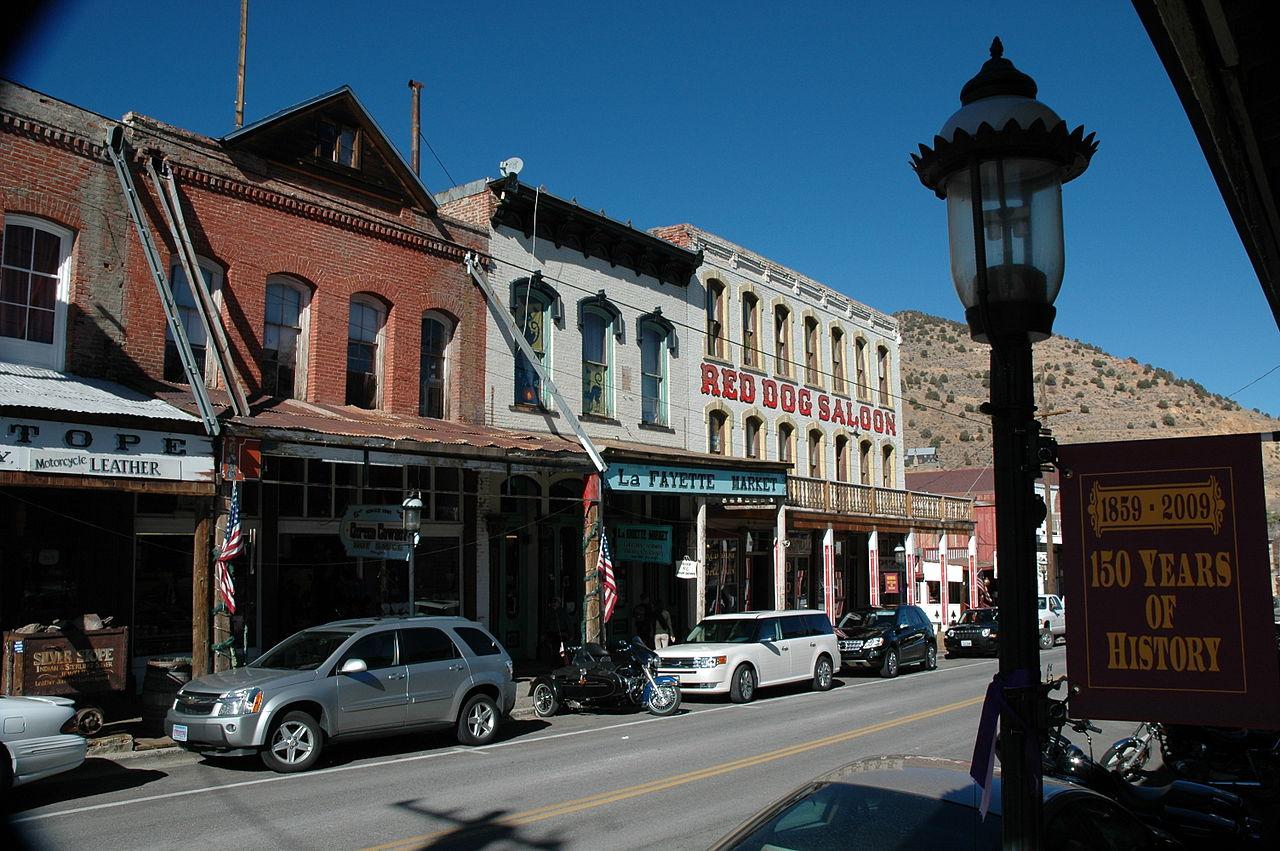 The American West is full of ghost towns. While Virginia City isn't abandoned, this old Nevada mining town has its share of ghosts mingling among the living residents, which number less than 1,000. In its heyday, Virginia City was home to more than 25,000 residents, and locals would say a few of them stuck around in spirit.
Just about any building you enter has a spooky story, but the top spots for paranormal activity are the Silver Queen Hotel, the eerie Mackay Mansion, and the Washoe Club, which touts itself as "one of the most haunted locations in the West."
Article continues below advertisement
29. New Hampshire — Blood Cemetery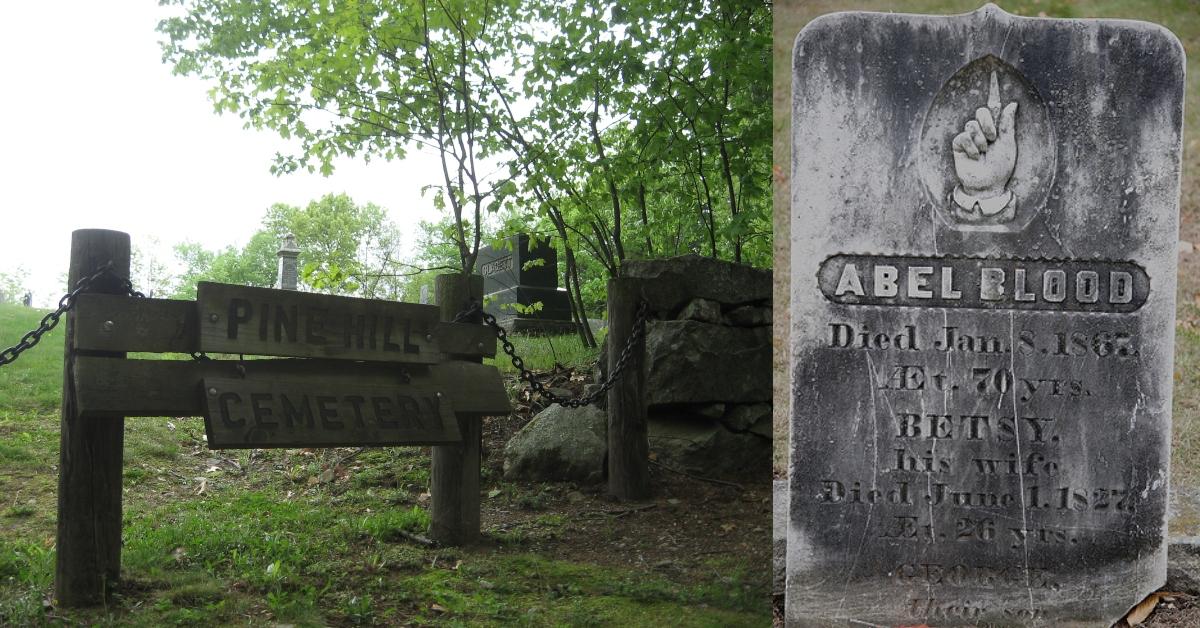 Located in Hollis, this cemetery is officially named Pine Hill, but locals call it after its most famous resident, Abel Blood, who is said to roam among the headstones at night. His headstone, which has an engraving of a hand with its finger pointing upward, is said to point toward the ground after dark — indicating where Abel really belongs perhaps?
Article continues below advertisement
30. New Jersey — The Spy House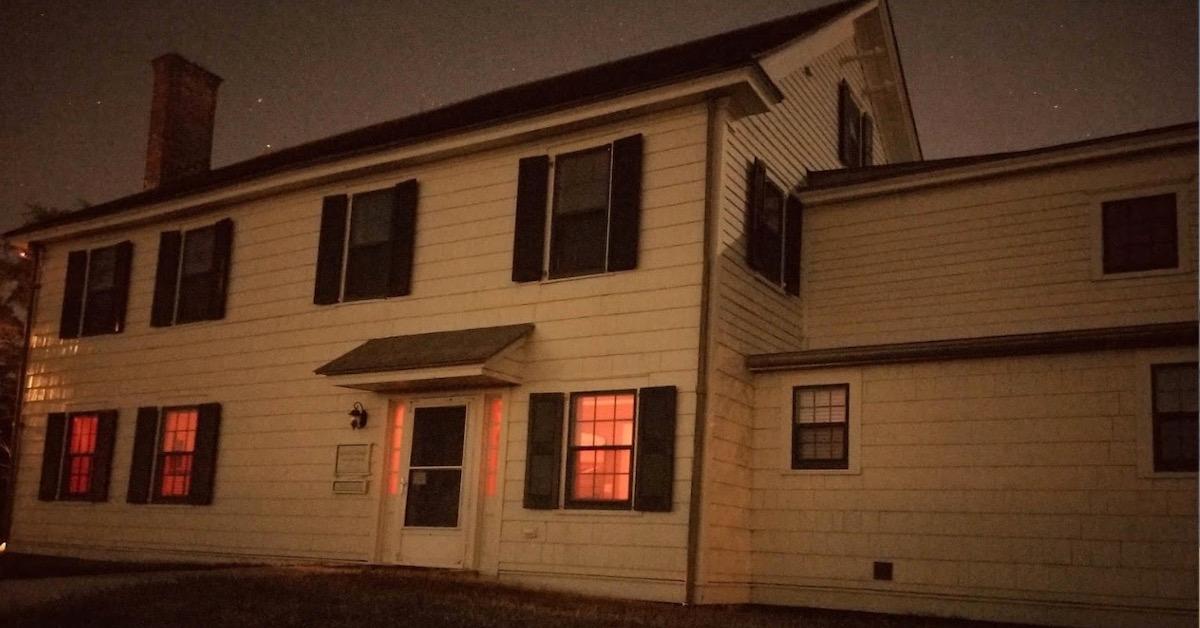 Located in Monmouth County, this home built in 1689 is actually called the Seabrook-Wilson Homestead. It gained its popular nickname via a legend stating it had operated as an inn during the Revolutionary War, where British troops often got loose-lipped after a few drinks. Though historians dispute this story, someone or several someones appear to haunt the establishment. Visitors have reported seeing no less than five spirits there over the years, including a ghost boy who peers out of an upstairs window.
Article continues below advertisement
31. New Mexico — KiMo Theater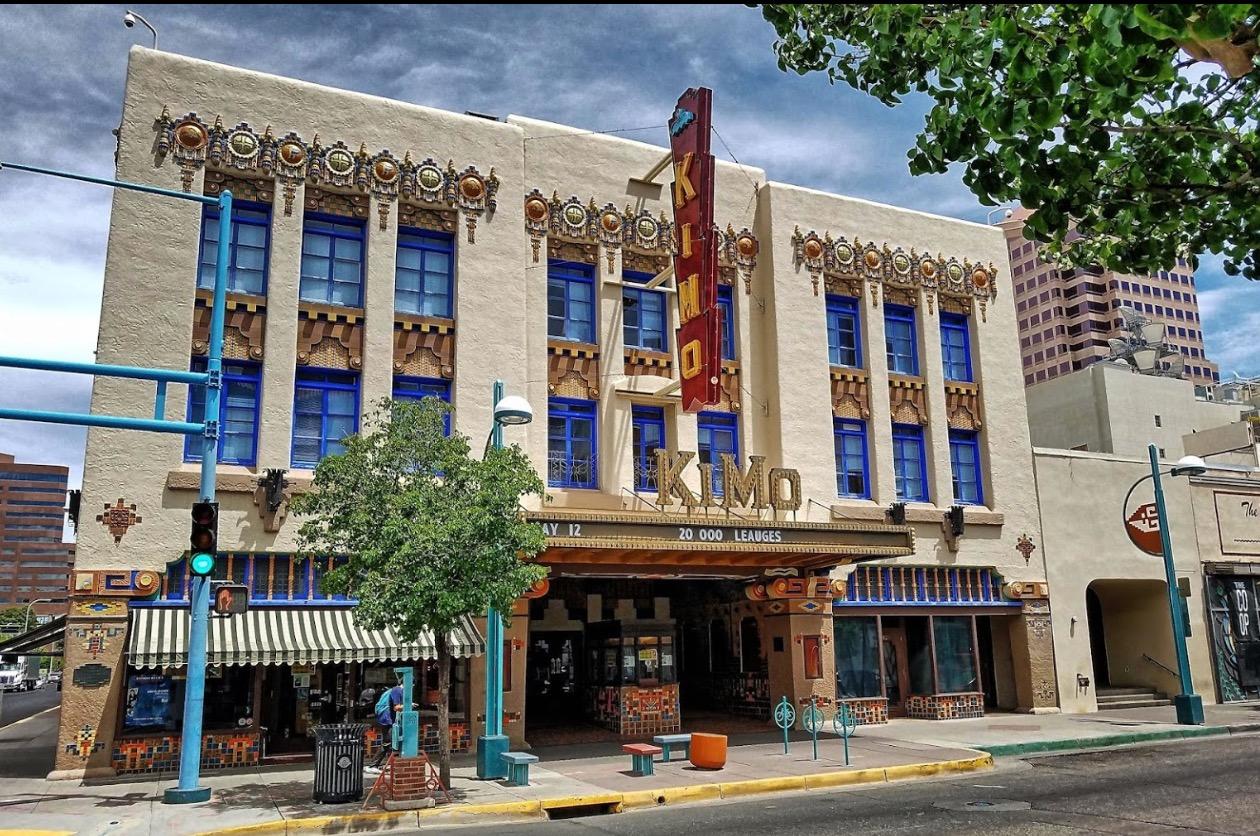 This art deco theater is said to be haunted by a little boy named Robbie Darnall who died there in 1951 when a water heater exploded in the lobby. According to the City of Albuquerque website, performers are expected to leave gifts for the little boy if they want their show to go off without a hitch.
Article continues below advertisement
32. New York — Amityville Horror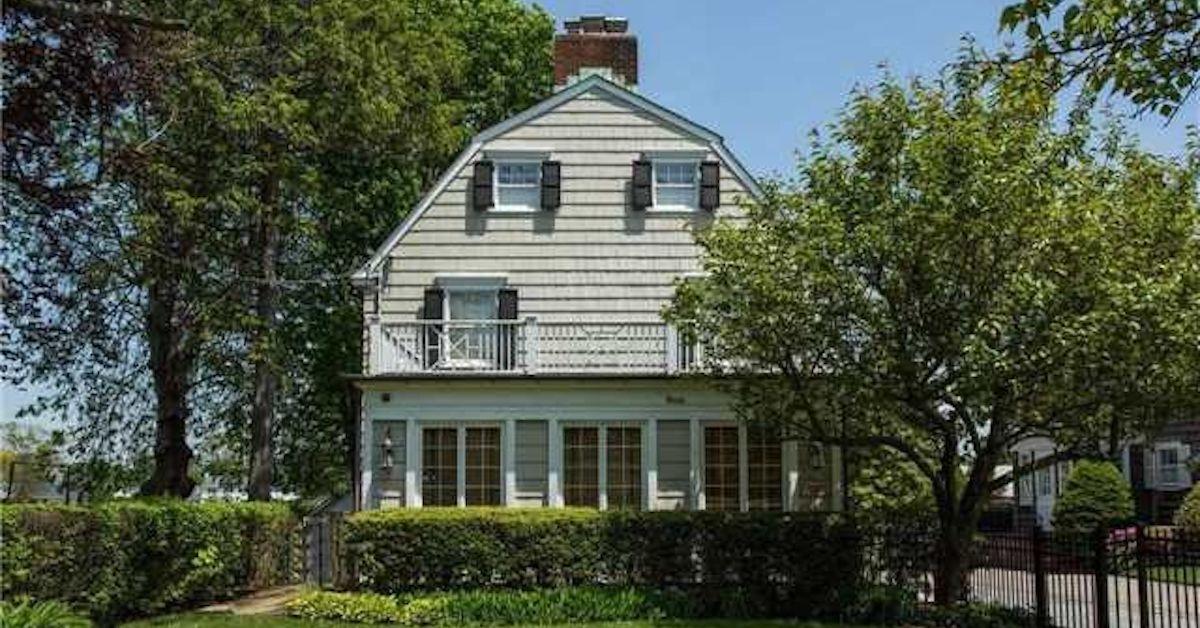 This home on Long Island would be scary enough if just for the family annihilation that happened there in November 1974, but the story made famous by the next family to live there has forever sealed it as the scariest place in New York state and made the city of Amityville synonymous with horror.
On November 13, 1974, Ronald "Butch" DeFeo killed his parents and siblings in their beds. Thirteen months later, George and Kathy Lutz bought the house, only to move out 28 days later, leaving all their furniture behind. Skeptics and subsequent residents have called the Lutz's story a hoax, but George and Kathy went to their graves asserting that the evil they experienced there was real.
Article continues below advertisement
33. North Carolina — Brown Mountain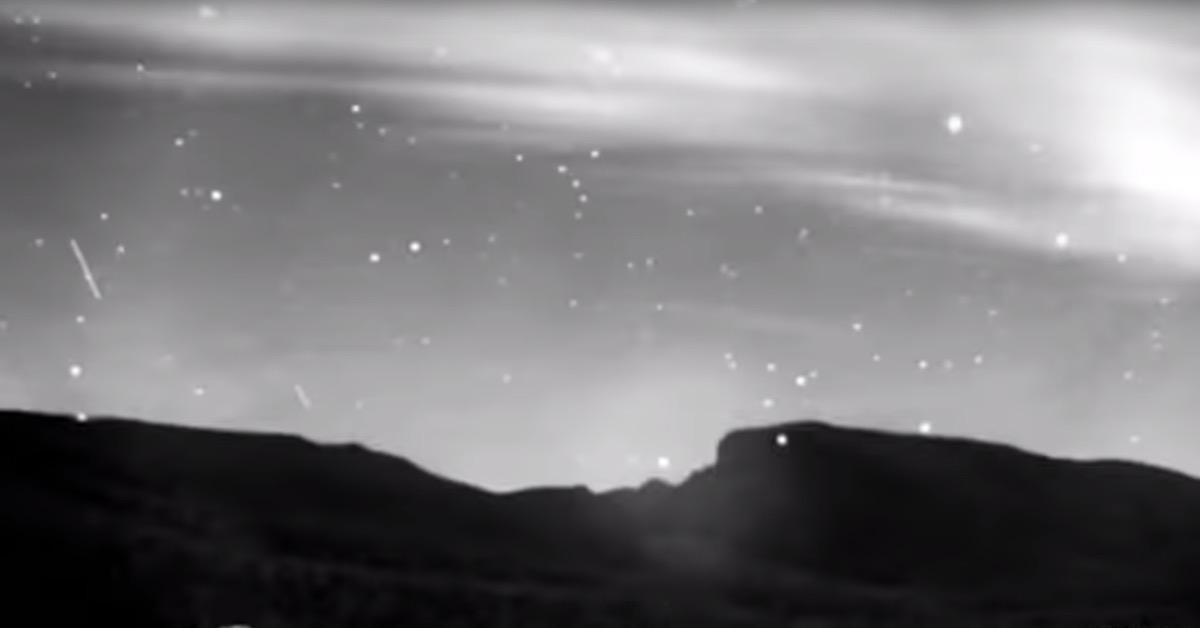 Brown Mountain is the eeriest place in all of North Carolina for the mysterious "ghost lights" that appear on the mountain, visible from the Blue Ridge Parkway. Though a study by a US Geological Survey employee concluded that the lights were just train lights, automobiles or other non-supernatural lights, the eerie glow persisted even when a massive flood had knocked out all power to the mountain and washed out the bridges. The phenomenon has been attributed to aliens as well as ghosts.
Article continues below advertisement
34. North Dakota — San Haven Sanatorium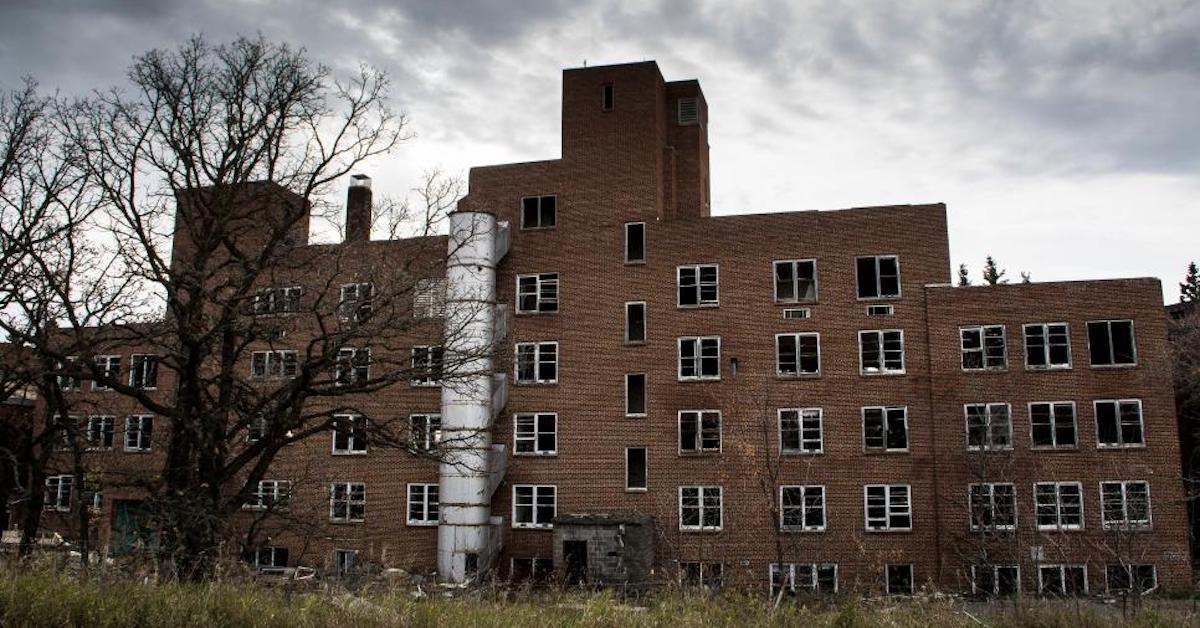 This abandoned sanitarium north of Denseith once saw a lot of death during its time operating as a treatment center for tuberculosis patients and later a home for the developmentally disabled with a reputation — like many mental health facilities in the mid 20th century and earlier — for patient neglect and abuse.
Article continues below advertisement
35. Ohio — The Ceely Rose House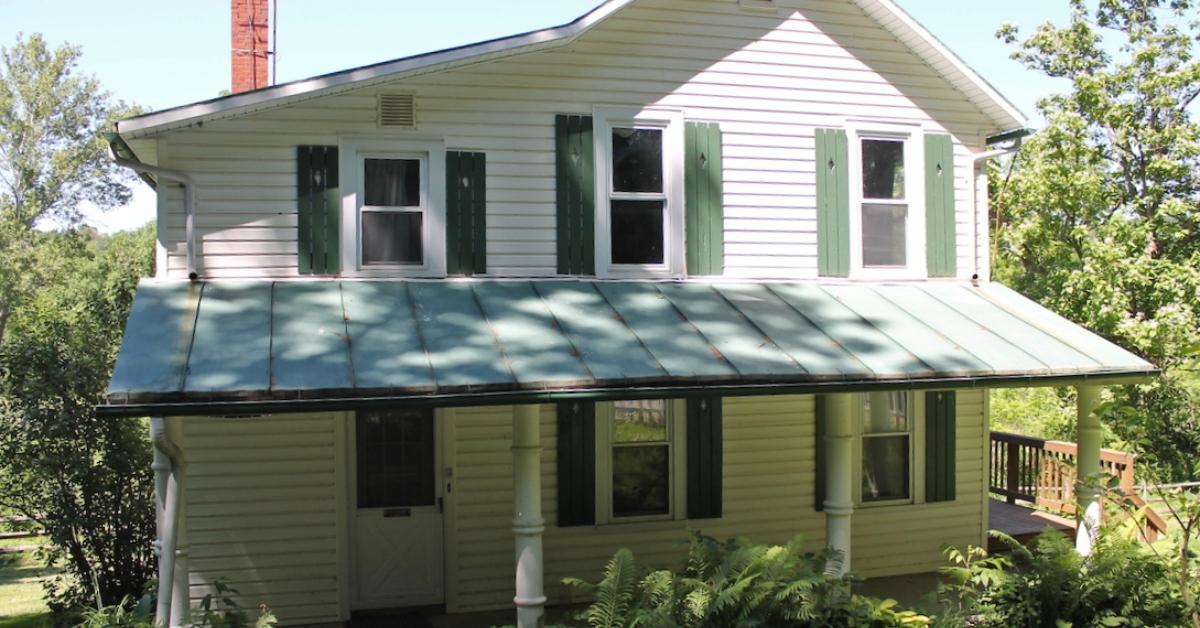 In 1896, 23-year-old Cecilia "Ceely" Rose poisoned her family's breakfast with arsenic after her father forbid her to see a neighbor boy. After the incident, she was admitted to Lima State Hospital, where she lived the remainder of her life. However, she is said to be living out her afterlife in the home where she grew up and committed this triple murder.
Article continues below advertisement
36. Oklahoma — Cain's Ballroom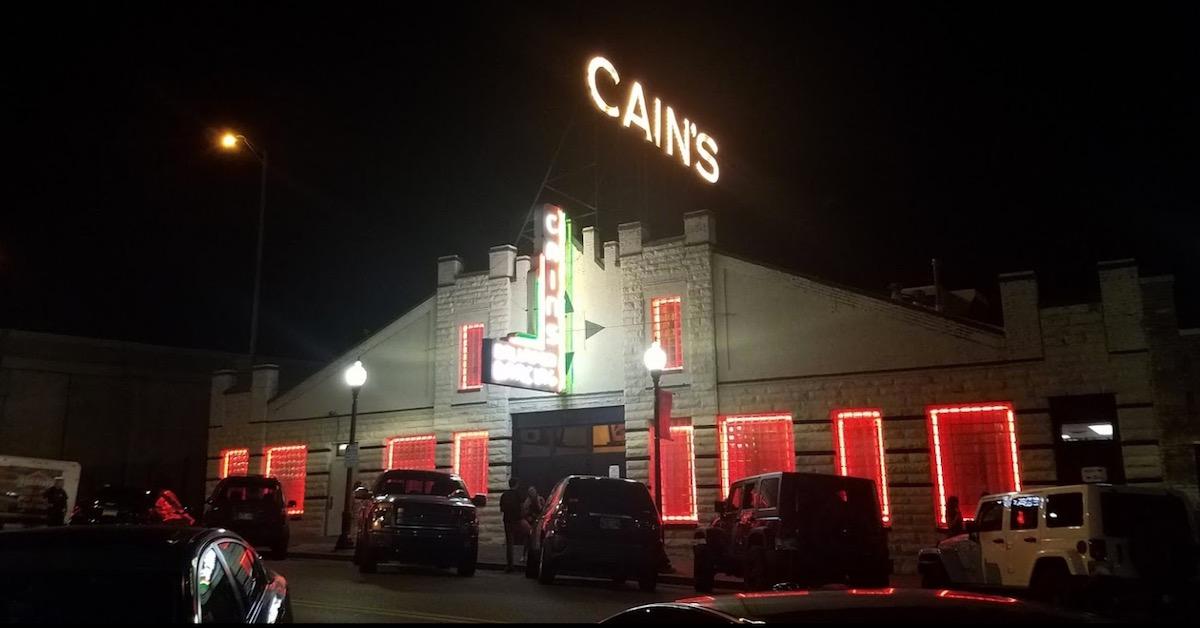 This concert venue in Tulsa is said to be haunted by country music star Bob Wills. The venue hosts an annual birthday party for Bob, who is said to have company there in a mysterious Lady in Red.
Article continues below advertisement
37. Oregon — The Columbia Gorge Hotel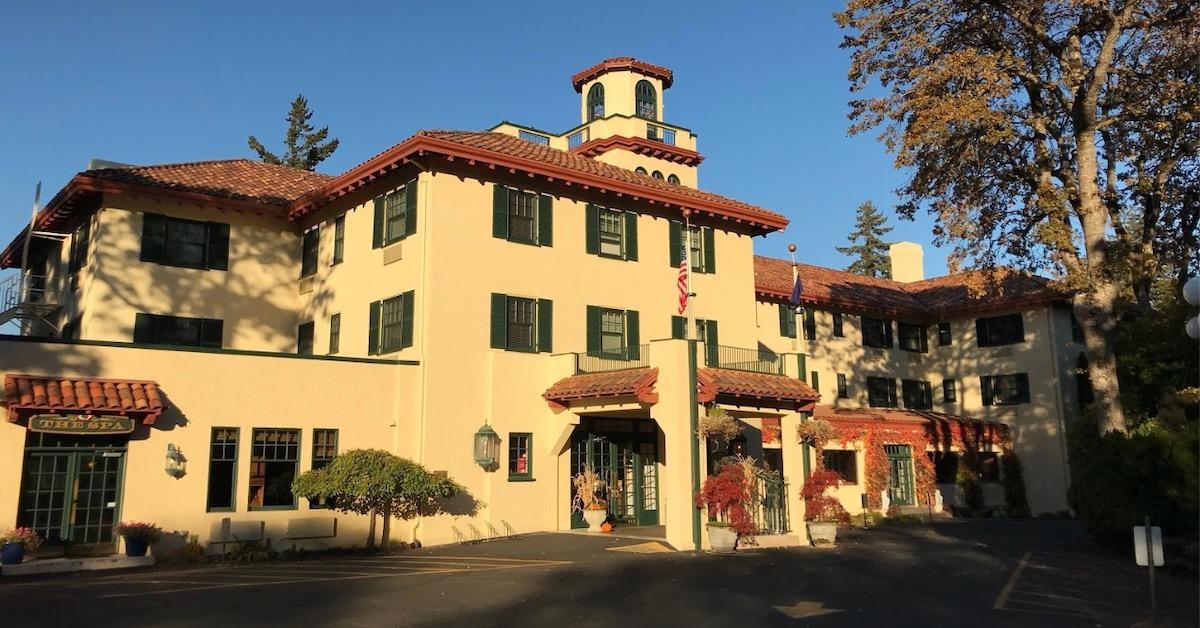 This Hood River hotel is widely touted as one of the most haunted places in the state, especially if you check into Room 330. The ghost of a child is said to haunt the ground floor where once there was a pool, and people have reported smelling cigars where nary a smoker is in sight.
Article continues below advertisement
38. Pennsylvania — Devil's Den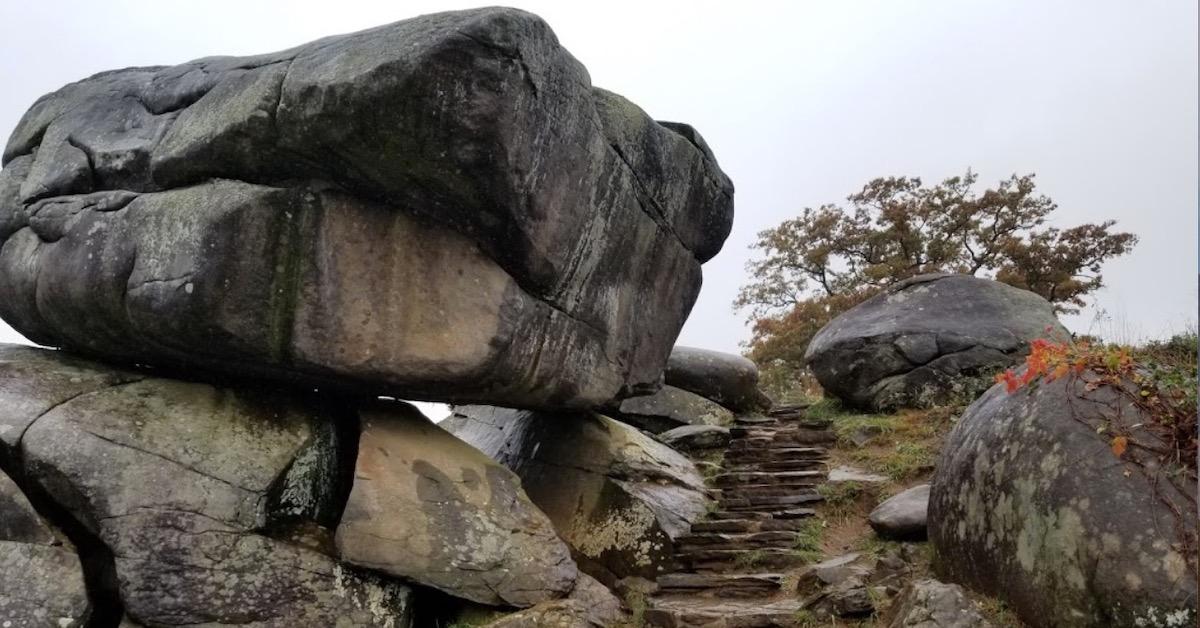 The battle of Gettysburg was one of the bloodiest in American history, so it makes sense that parts of the battlefield might have some psychic energy clinging to then. This site on a hill is reportedly haunted by fallen soldiers — one in particular is described as having bare feet, long gray hair, and a big floppy hat.
Article continues below advertisement
39. Rhode Island — The 'Conjuring' House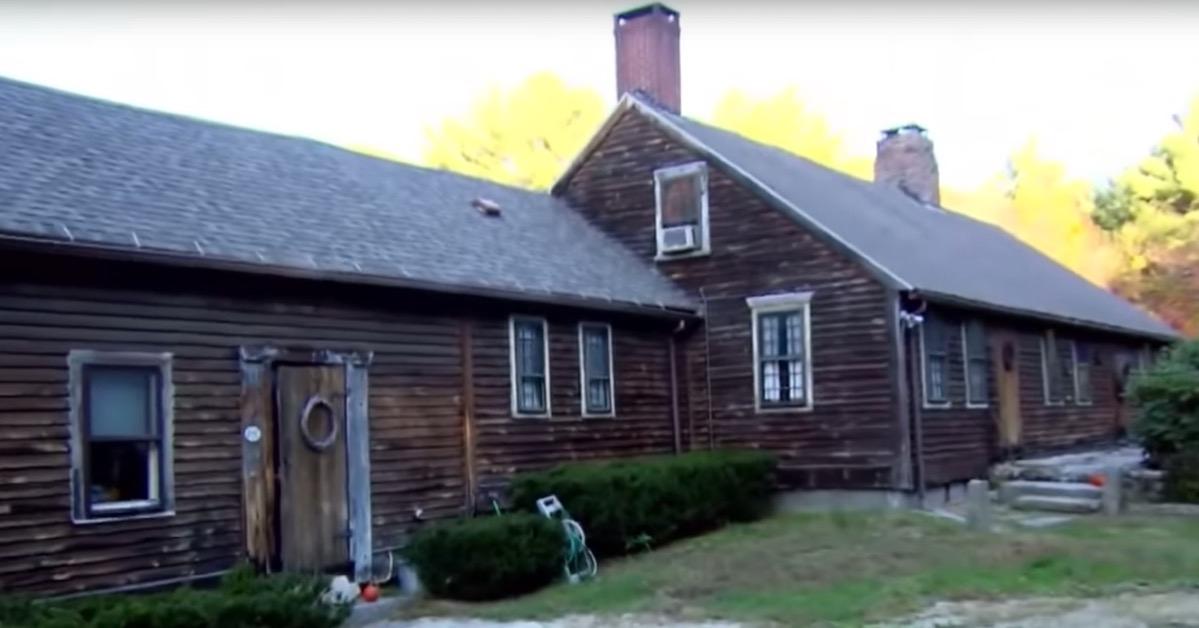 The 18th century farmhouse owned in the 1970s by Roger and Carolyn Perron is the inspiration for the first film in The Conjuring series. Though the Perrons and paranormal investigators Lorraine and Ed Warren attested to the home's haunting, the owners at the time the film came out said the only disturbances they experienced were from film fans paying unannounced visits. They eventually sued the makers of the film for the damages they suffered due to trespassers. We'll refrain from giving its location to spare the owners the extra grief.
Article continues below advertisement
40. South Carolina — The Hermitage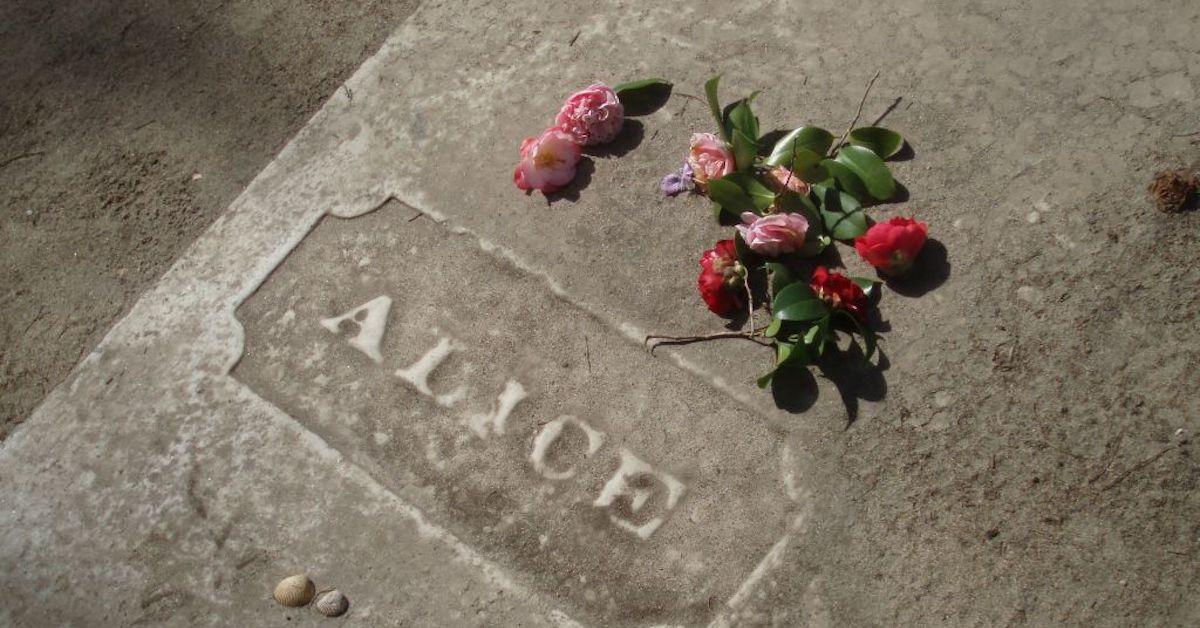 Not to be confused with the Tennessee home of President Andrew Jackson, this 19th century home in Murrell's Inlet was a rice plantation and is reportedly haunted by a woman named Alice Flagg, who supposedly died there in 1849. The story is one of forbidden love; Alice is said to wander the property looking for the ring her beloved gave to her.
Article continues below advertisement
41. South Dakota — Deadwood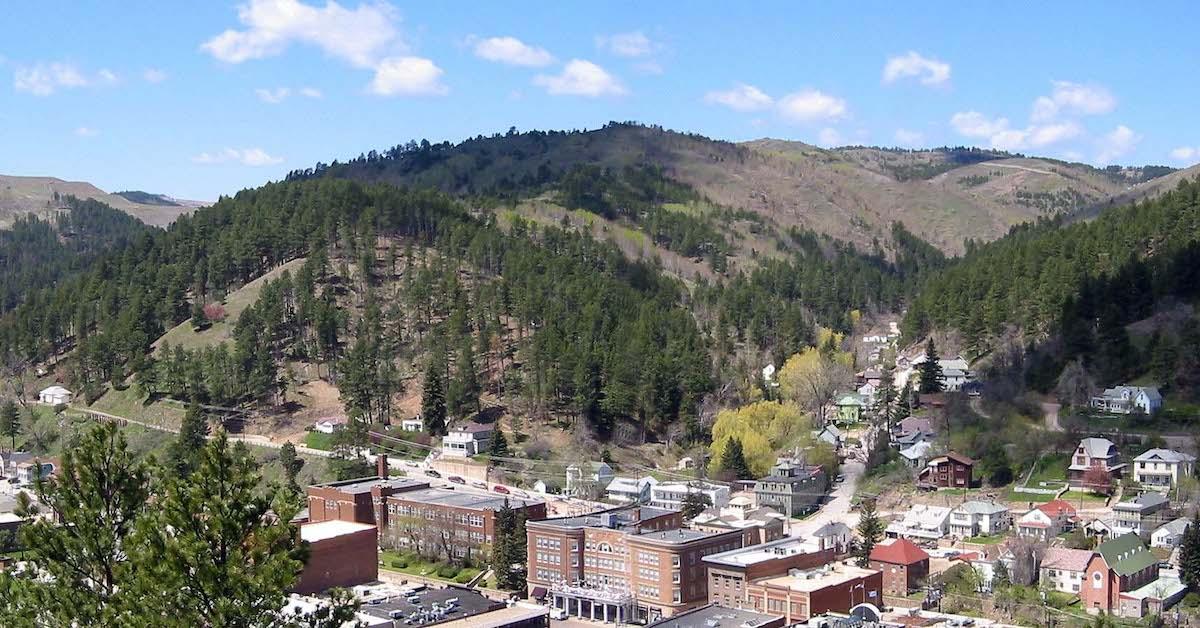 It's hard to narrow down the most haunted place in South Dakota to one building or spot, because the Wild West town of Deadwood is said to be teeming with ghosts in every corner. The various buildings within the outlaw outpost have seen some grisly homicides back in the day. For example, people report a ghost throwing objects around in the Fairmont Hotel, while visitors to the Bullock Hotel have spotted a body hanging in Room 211. Other haunts include the Wild Bill Saloon, Saloon #10, and Adams House.
Article continues below advertisement
42. Tennessee — The Bell Witch Cave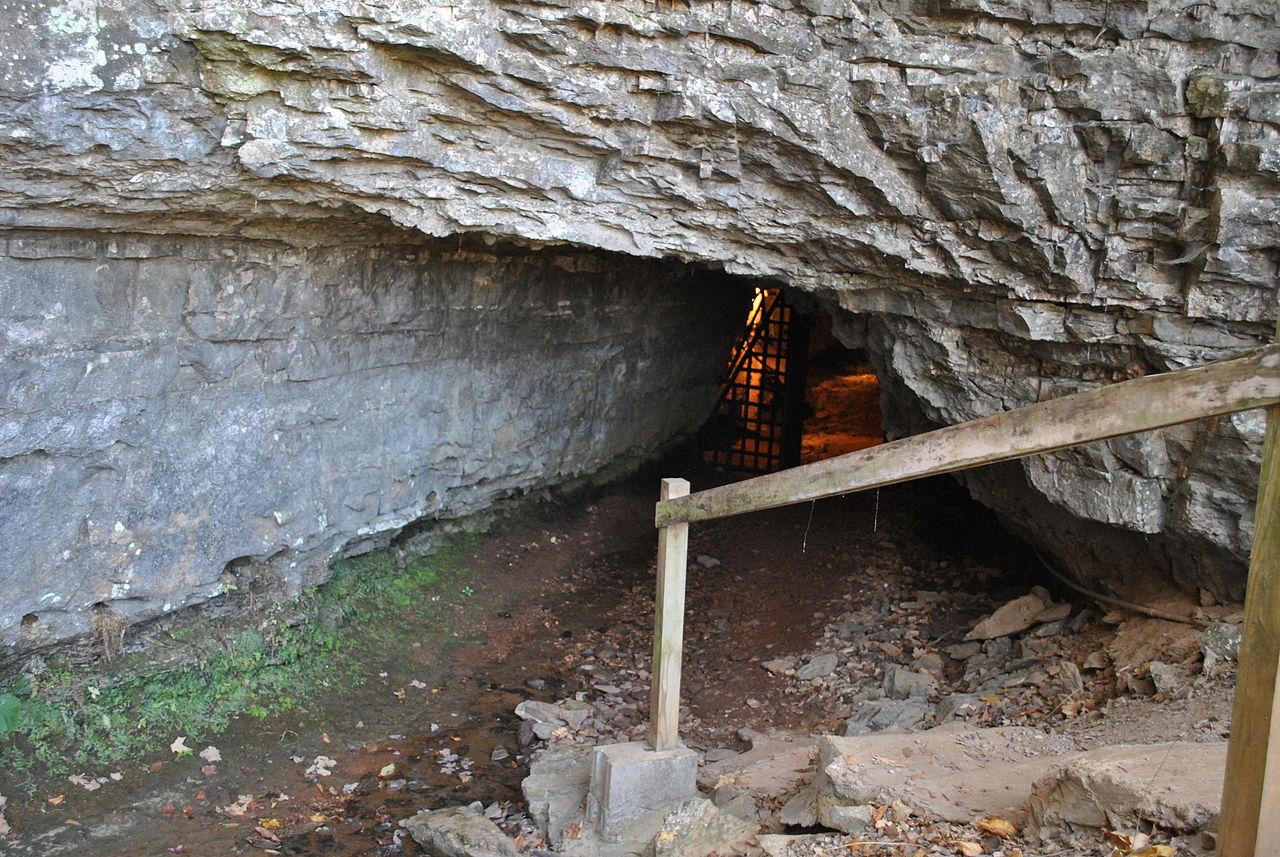 With a name like that, how could it not top the list. The legend of the Bell Witch of Adams, TN has crept into pop culture numerous times for good reason, It's scary as heck. The lore spans centuries and centers around a haunting experienced by the Bell family in the early 19th century by their former neighbor, Kate Batts. The Bells heard strange scratching noises under their beds and heavy chains dragging on the floor at night.
Article continues below advertisement
43. Texas — The Spaghetti Warehouse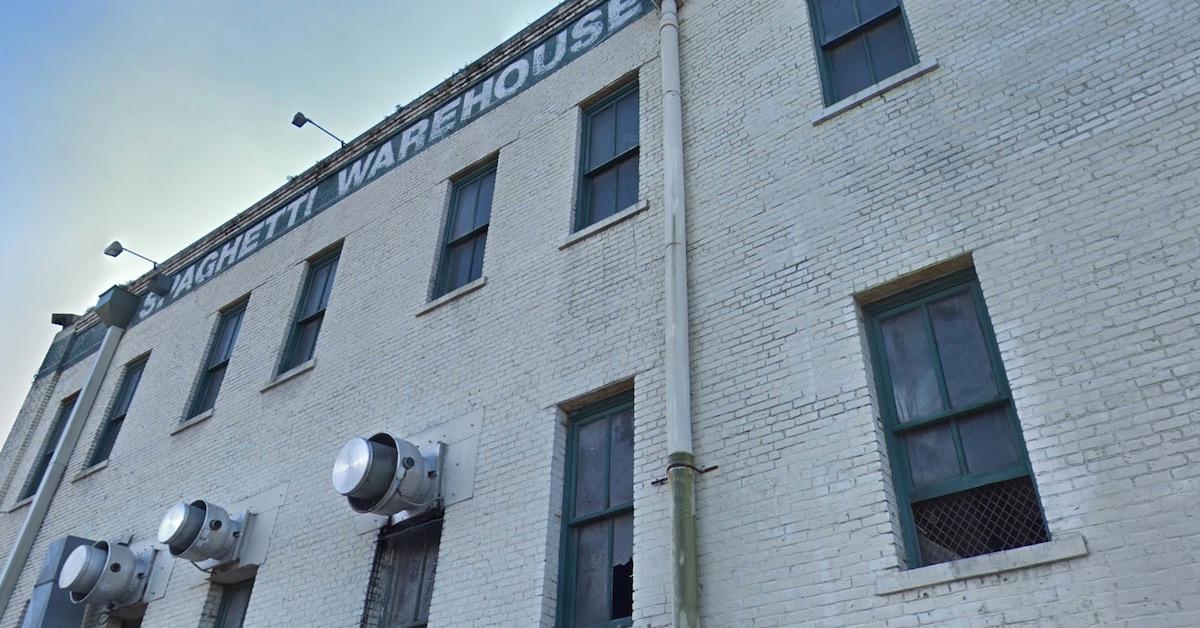 This restaurant, which has stood vacant since flooding from Hurricane Harvey shut its doors, had a reputation for spiritual activity for five decades. Like all Spaghetti Warehouse locations, it was once a pharmaceuticals warehouse where a pharmacist plummeted to his death in an open elevator shaft, according to legend. Patrons and workers at the now defunct Italian restaurant reported seeing floating objects, from bread baskets to wine bottles, and have encountered phantoms brushing against them or tapping them on the shoulder. Though currently closed, the building recently sold to new owners for redevelopment.
Article continues below advertisement
44. Utah — Skinwalker Ranch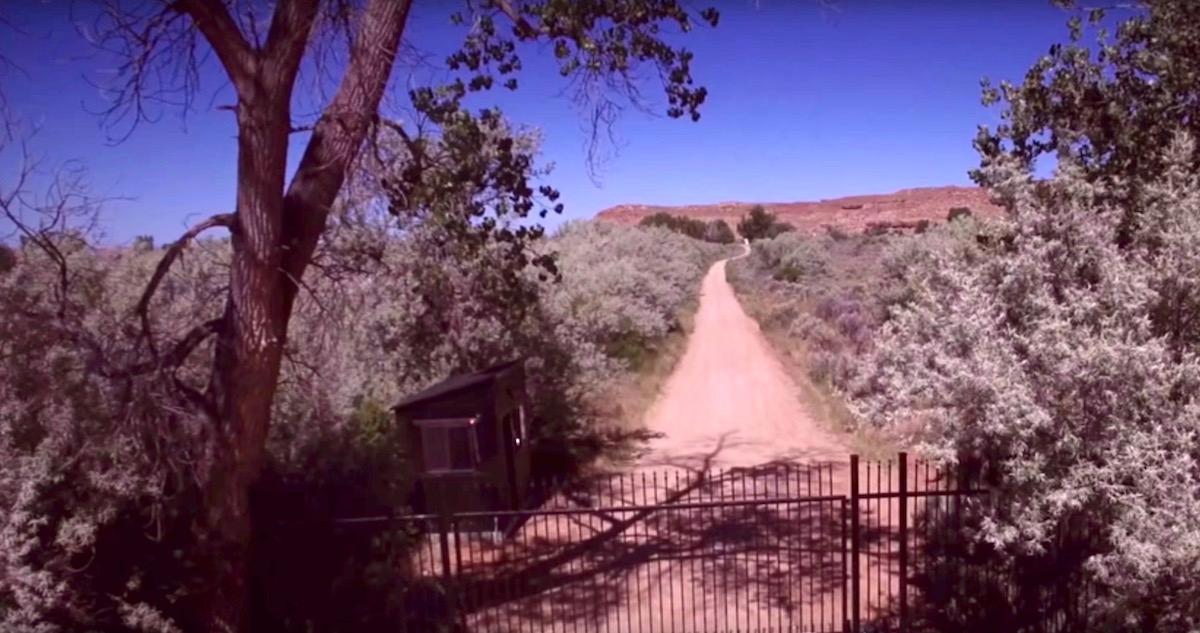 People are divided as to whether the phenomena on this Ballard, UT property is attributable to spirits or extraterrestrials, but the site has had reports of everything from UFO sightings to poltergeists over the years. The very name is creepy, and it's taken from a Navajo legend about evil witches.
Article continues below advertisement
45. Vermont — Norwich University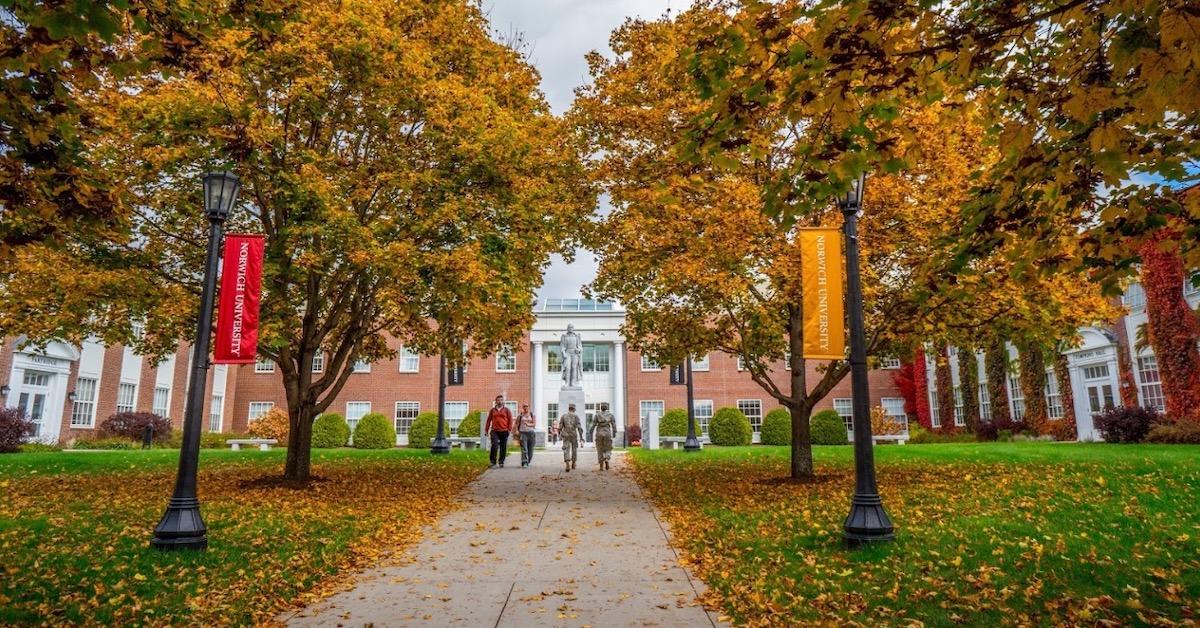 The New England states have a lot of history, which means a lot of ghosts. Nearly every building at this Northfield institution of higher learning seems to have a resident spirit. It's like Hogwarts up in there! For example, Alumni Hall supposedly has a boarded up dorm room where, legend has it, two siblings years apart each inhabited the room and completed suicide by hanging during their stay.
Article continues below advertisement
46. Virginia — The Public Hospital for Person of Insane and Disordered Minds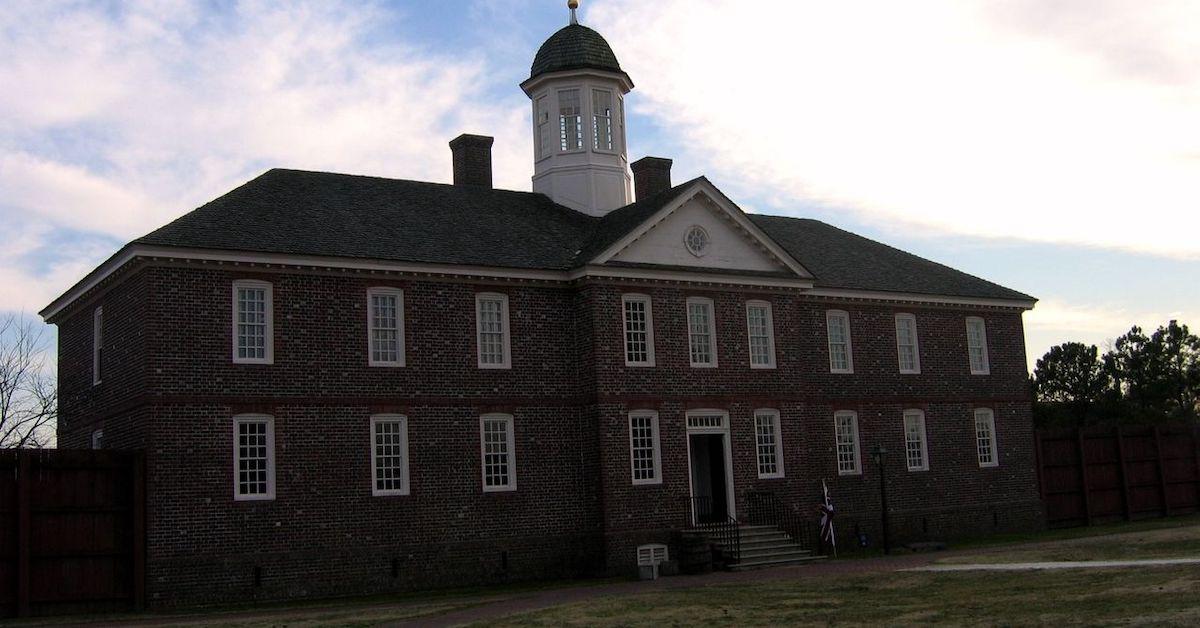 Plenty of places in Colonial Williamsburg can lay claim to the title of Most Haunted Place in VA, but this site, the first asylum for the mentally ill in North America, saw a lot in its nearly 300 years of operations. An electrical fire in 1995 claimed the lives of at least two patients, and treatment of patients earlier in the history was notoriously cruel.
Article continues below advertisement
47. Washington — Kells Irish Pub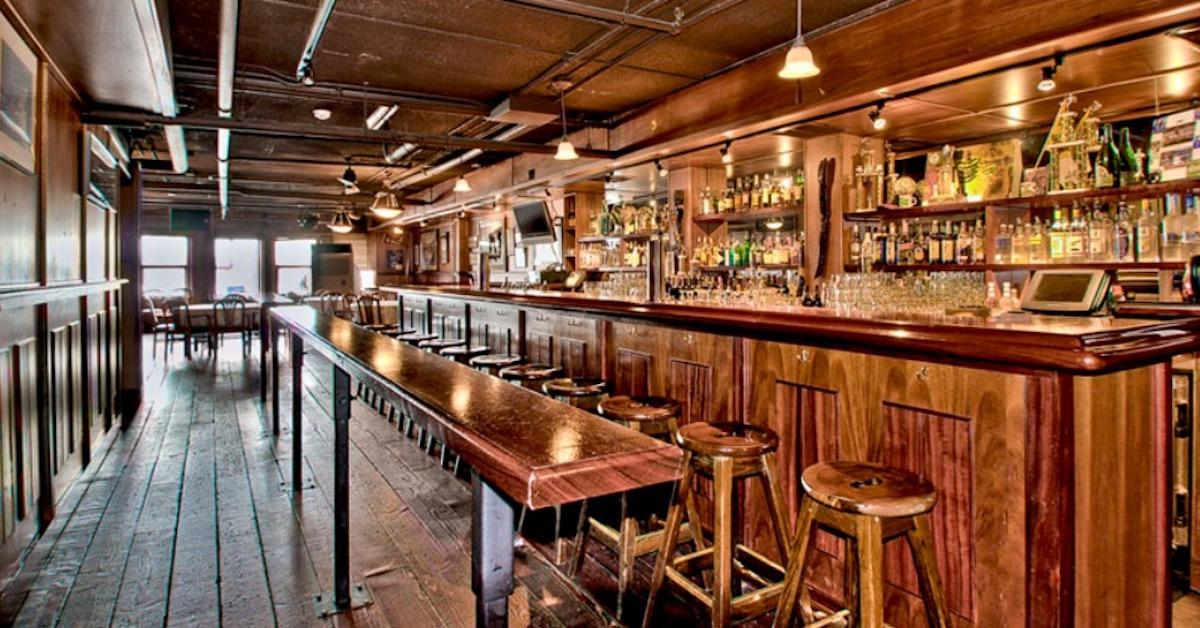 This Seattle pub in the historic Butterworth Building once housed a mortuary, so clearly there's a lot of psychic energy there. People have reported spontaneously shattering mirrors, plaster falling suddenly from walls and glasses sliding off the bar of their own accord. It's enough to drive you to drink.
Article continues below advertisement
48. West Virginia — Trans Allegheny Lunatic Asylum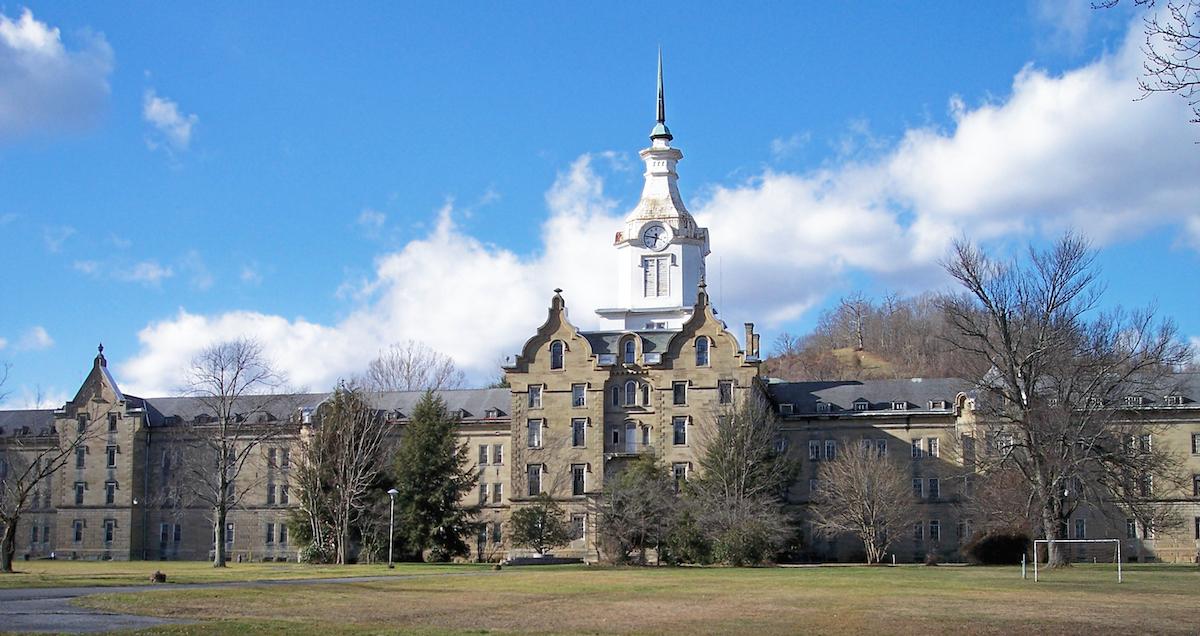 Mental hospitals often top the lists of paranormal sites, but this one, also known as Weston State Hospital, seems to be number one among paranormal investigators. Even if it isn't haunted, it is one of the creepiest looking locations on this list.
Article continues below advertisement
49. Wisconsin — Maribel Caves Hotel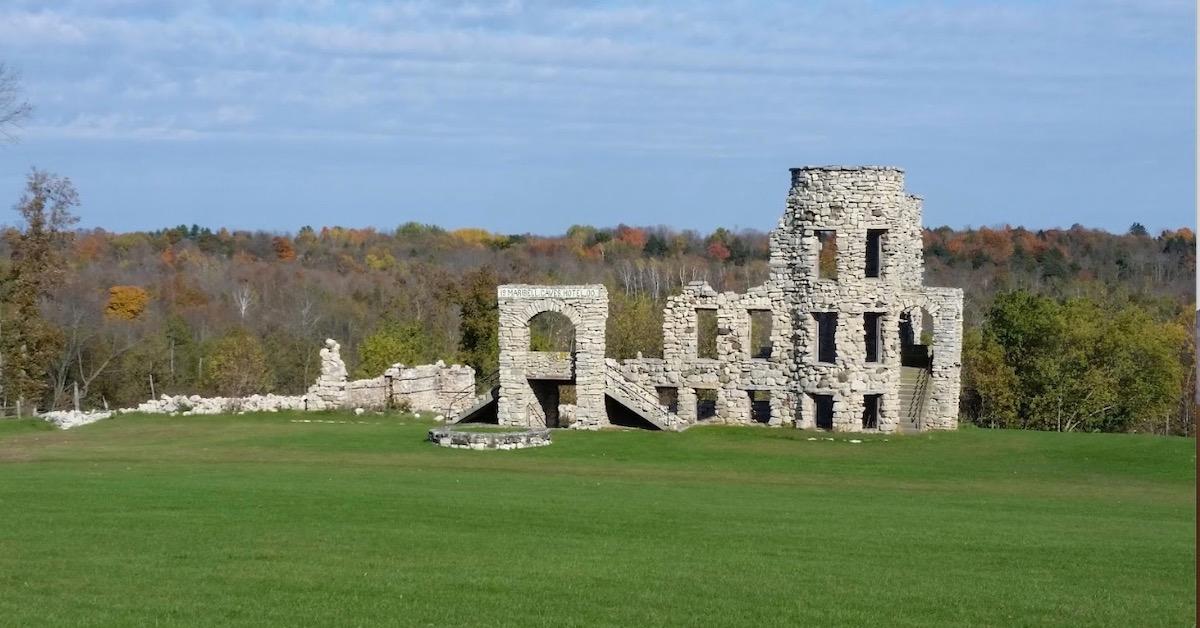 The ruins on the 19th century hotel in Manitowac County once owned by Al Capone are so creepy, the site is nicknamed Hotel Hell. Once a wellness retreat and therapeutic spa, it's far less therapeutic to visitors these days. The ruins of what remained after a fire in the 1920s destroyed much of the property, are said to glow at night as though still ablaze. People have also heard creepy singing and seen blood appear on the walls.
Article continues below advertisement
50. Wyoming — The Historic Plains Hotel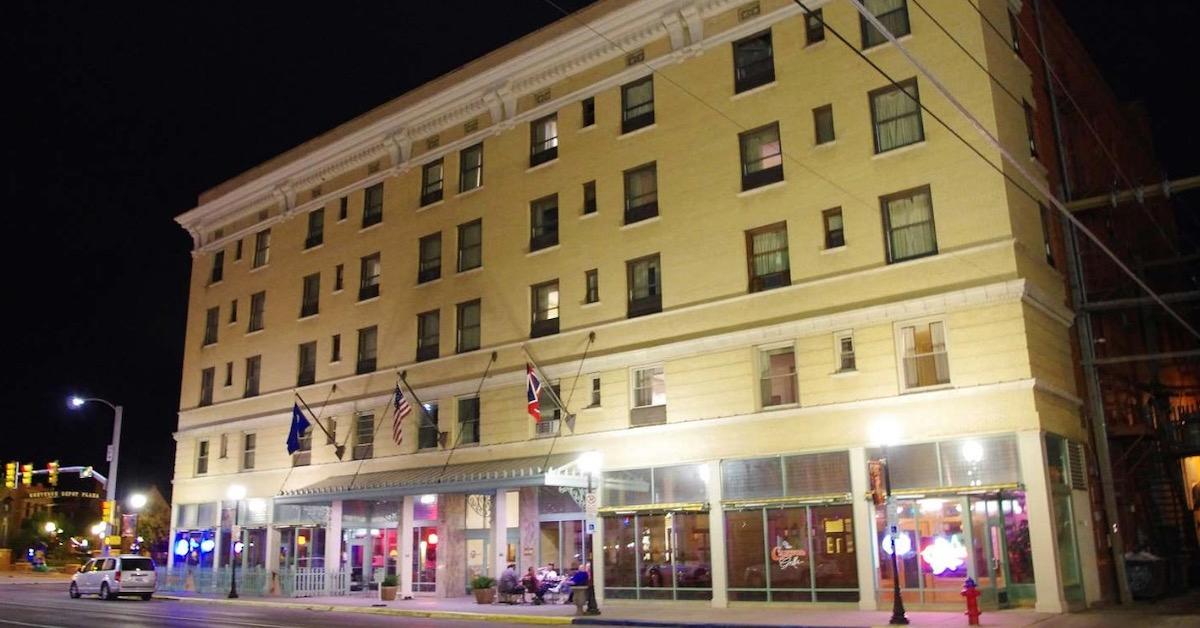 This turn of the century hotel has lodged plenty of celebrities and luminaries, but its most famous guests are said to be a couple whose honeymoon went sour and the lady of the evening whose presence led to a double murder and suicide. The story is a bride named Rosie found her husband had left her at the bar to find her husband in the woman's room engaged in the sort of activity supposedly reserved for a man and his new wife.
According to the story, Rosie killed them both, then returned to the honeymoon suite and ended her own life. Guests have spotted Rosie wearing blue in the hallways, while a lady in red, believed to be the working gal she shot, is often seen on the second floor.