'Headbangers: Rhythm Royale' is a Deceptively Difficult Take on the Battle Royale Format
'Headbangers: Rhythm Royale' is a fun and quirky take on the battle royale genre — but it's harder to master than you'd think. Here are our first impressions.
When Fall Guys emerged in 2020, the fun and funky title proved there was a market for battle royale games beyond the various shooters that then dominated the scene. And though there are still plenty of options for you to choose from, there's another unique battle royale that deserves your attention.
Article continues below advertisement
Despite the game's colorful scheme and goofy premise, Headbangers: Rhythm Royale is a deceptively difficult game. Each match pits you against 29 other players in a series of rhythm-based mini-games, each a little more difficult than the previous. If the last rhythm game you played was Just Dance, you'll be in for a much more challenging first match when trying out Headbangers.
Ahead of the title's fall release, Team17 incited Distractify to preview the pigeon-dancing multiplayer.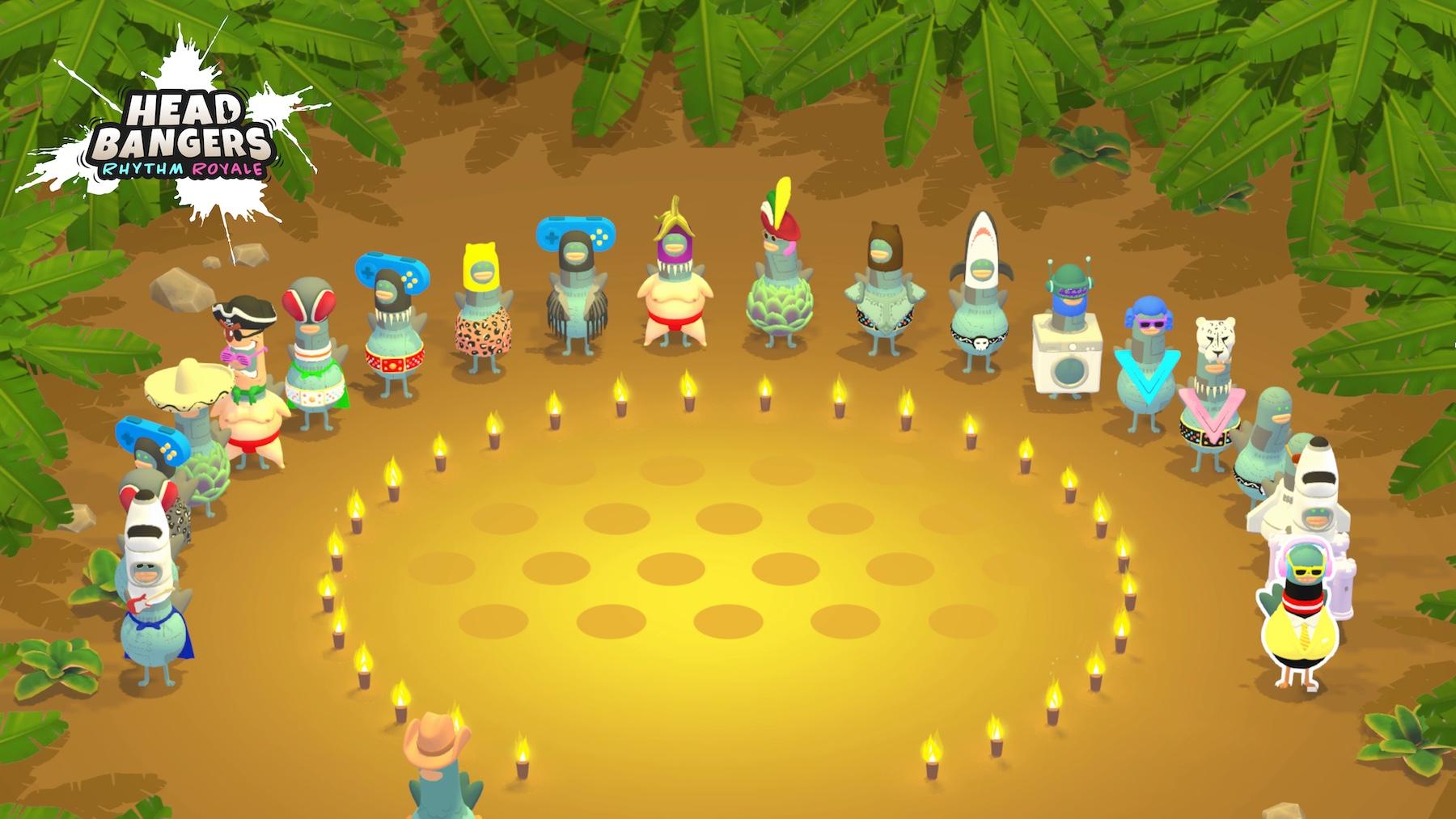 Article continues below advertisement
'Headbangers' will require even great players time to master.
Like many battle royale games, you'll work through a series of rounds, slowly knocking out competitors until a single one is crowned the winner. But winning a round of Headbangers requires much more than just being able to keep with the rhythm — it requires impressive dexterity to toggle between all the right keys at the right time, rapt attention to make sure you're not missing bonuses as they fly over your head, and an innate ability to multitask (and do it well).
Though I played the game for about 30 minutes against numerous bots and no other real players, I was unsuccessful at ever receiving a Rhythm Royale — because the final round often relies on your ability not to mess up. Mini-games I had played through (and won) in earlier rounds would immediately eliminate me if I missed a single note or timing. I would often biff it on the first go and immediately find myself out of the running for the win (and nothing's more embarrassing than losing to a bot).
Article continues below advertisement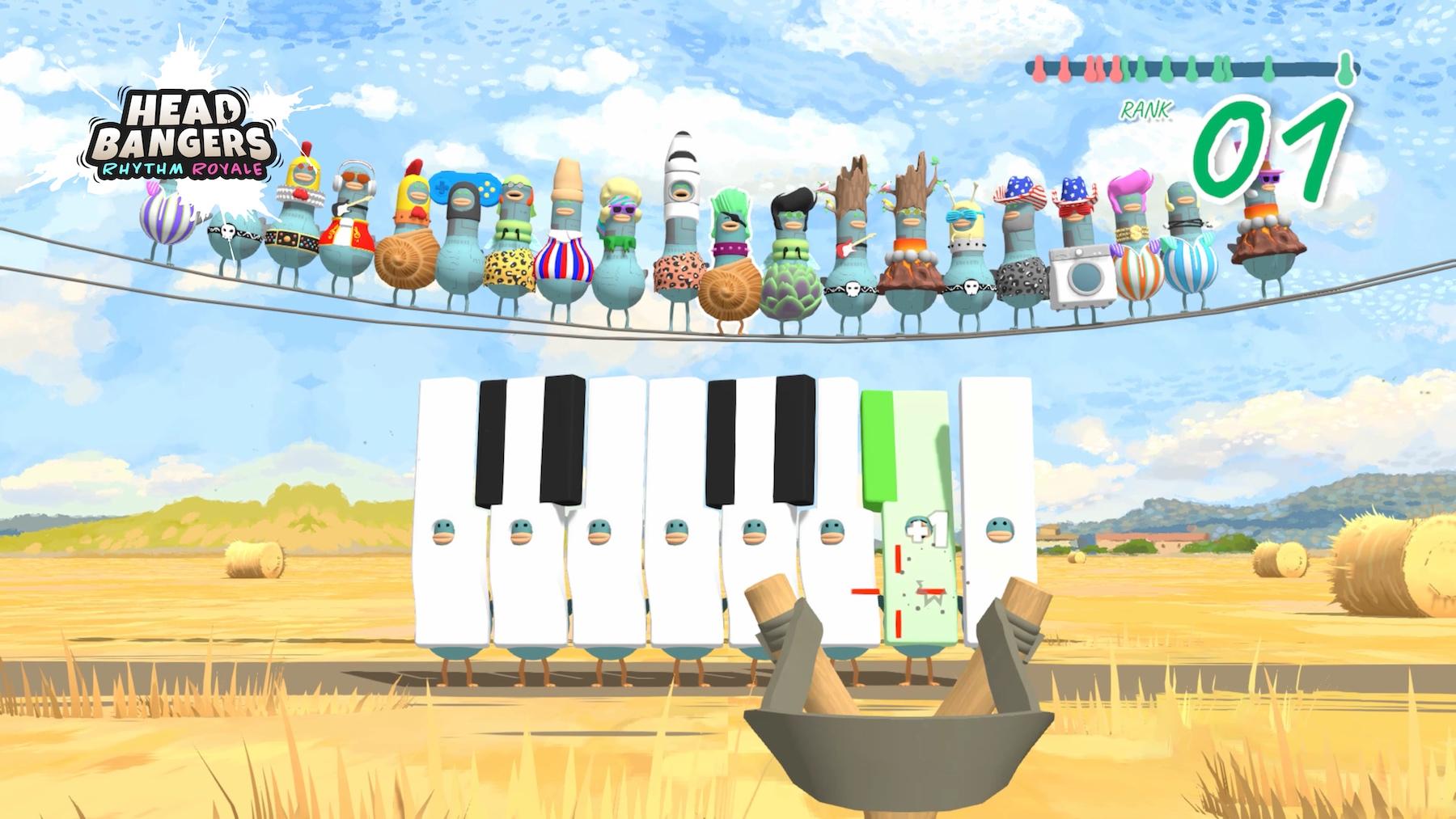 In between the rounds, you have the opportunity to play a bonus game (depending on if you've filled the bonus meter already). Doing this will earn you more XP (and breadcrumbs) to help you level up faster — something that's incredibly helpful, especially if you're struggling to get through some of the regular mini-games.
Article continues below advertisement
These bonus rounds are unlocked by spinning your pigeon's head around when prompted during a match, building up your bonus round meter as you go. Only if you fill the meter will you get to participate in the additional solo mini-game, though you'll want to take advantage of it as often as you can.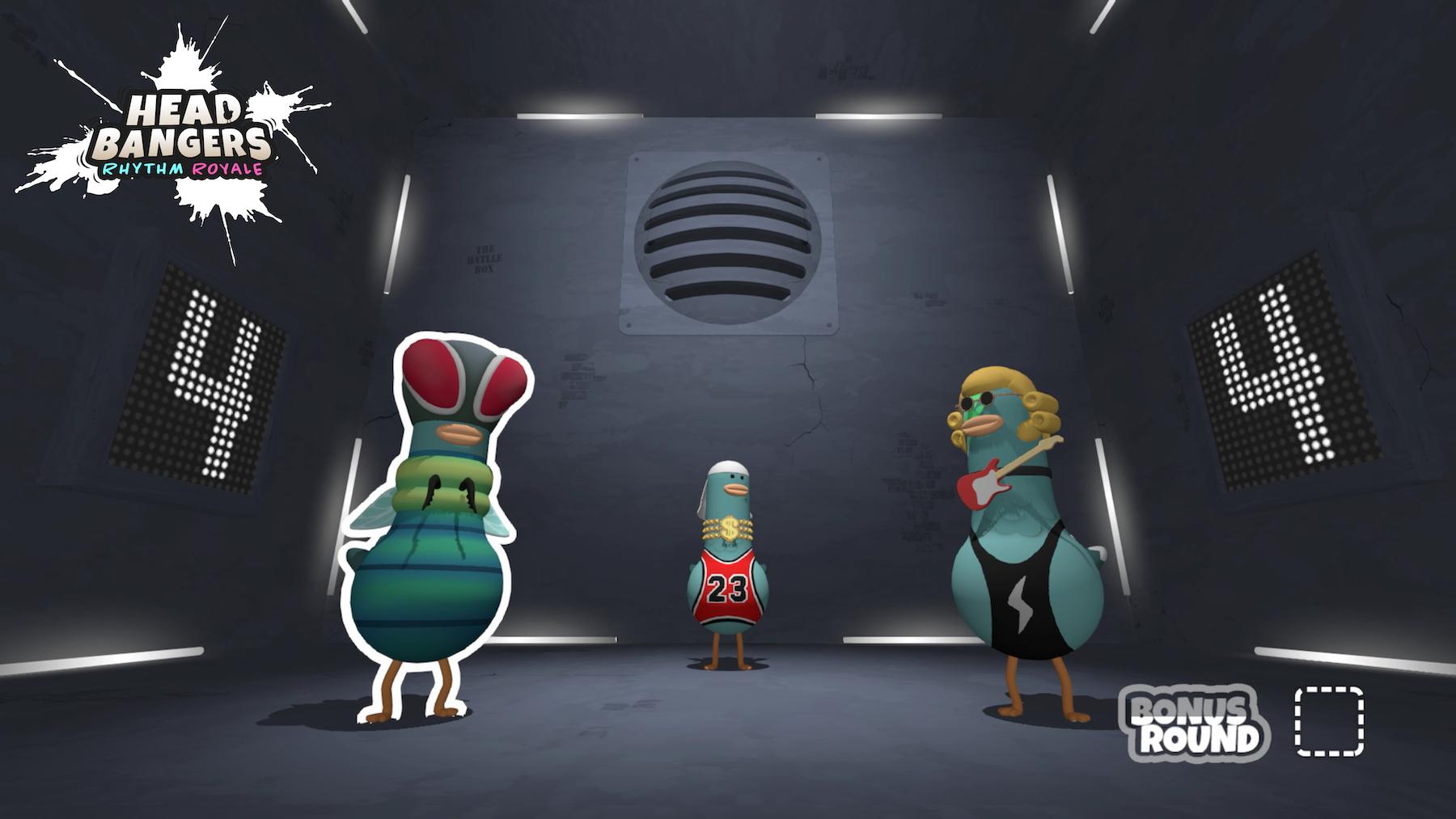 Article continues below advertisement
Just like some other fan-favorite battle royales, you'll also be able to customize your pigeon to the nth degree — give him a fun new costume, a quirky call, or some sick dance moves to bust out as you're waiting for the next match to start. While the extent of costumes and how they're purchased isn't entirely clear at this moment, the variety will have you laughing as you put your pigeon together before your match.
Overall, Headbangers promises to not only bring you some laughs but also some incredibly frustrating matches. Despite its quirky premise and pigeon main characters, it's a game that will take moments to pick up but incredible skill to master. Or, maybe I'm just terrible at rhythm-based games, and you'll prove me wrong when you play it for yourself (but don't say I didn't warn you).
Headbangers: Rythym Royale will release on PlayStation, Xbox, Switch, and PC on Oct. 31.