Fall Guys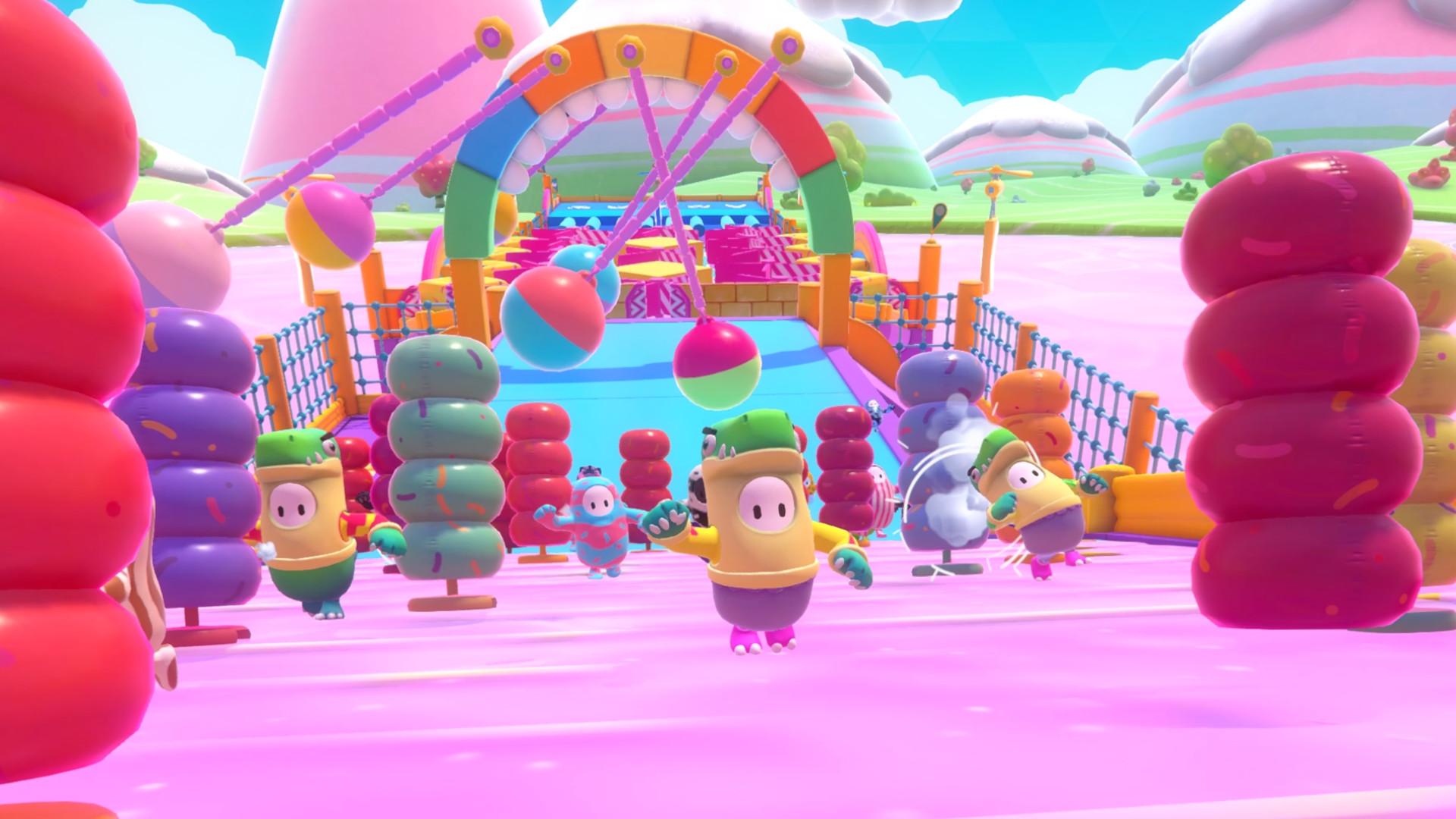 If you're not into first-person shooter games, but still want to get in on the battle-royale hype, Fall Guys might be the game for you. Featuring six-foot blob-like colorful characters you can customize, this obstacle-course game requires a careful balance of personal skill, teamwork, and luck to secure a crown at the end of the round.
Here's what you need to know about Fall Guys:
Who owns Fall Guys?
Fall Guys was developed and released by the small studio Mediatonic in 2020, and found massive success following its launch. Less than a year after the game's initial success, it was purchased by Epic Games, the company behind other popular online multiplayer games like Rocket League and Fortnite.
Is Fall Guys cross-platform?
The title debuted for PlayStation and PC players, selling more than two million copies in its first week and quickly becoming a success. Not long after its launch, Mediatonic announced it would be bringing the game to both Xbox consoles and the Nintendo Switch. The original planned release of summer 2021 for these two new platforms has since been delayed, but the developers have stayed true to their promise of bringing cross-platform play to the title.
Cross-platform play is not currently available between PlayStation and PC users, though the developers said they hoped to bring it to the game at the same time as the Switch and Xbox versions, expanding all of the play options at once. At this time, there is not a clear release date for the Xbox and Switch versions of the game.
Will Fall Guys be on mobile?
There is not a Fall Guys mobile game available currently, nor is there one announced to release in the States. There is reportedly one in development to be released for players in China, but there are no plans to bring it to U.S. players, unfortunately.
Will there be a Fall Guys sequel?
At this time, there is no sequel planned for Fall Guys. This is likely due to the continued popularity of the first game, which was only released in August 2020.
Latest Fall Guys News and Updates