Streamer TimTheTatman Can't Catch a Break in Battle Royale 'Fall Guys'
Streamer TimTheTatman is having a difficult time playing through the colorful battle royale 'Fall Guys' and it's entertaining the internet. Here's what's going on.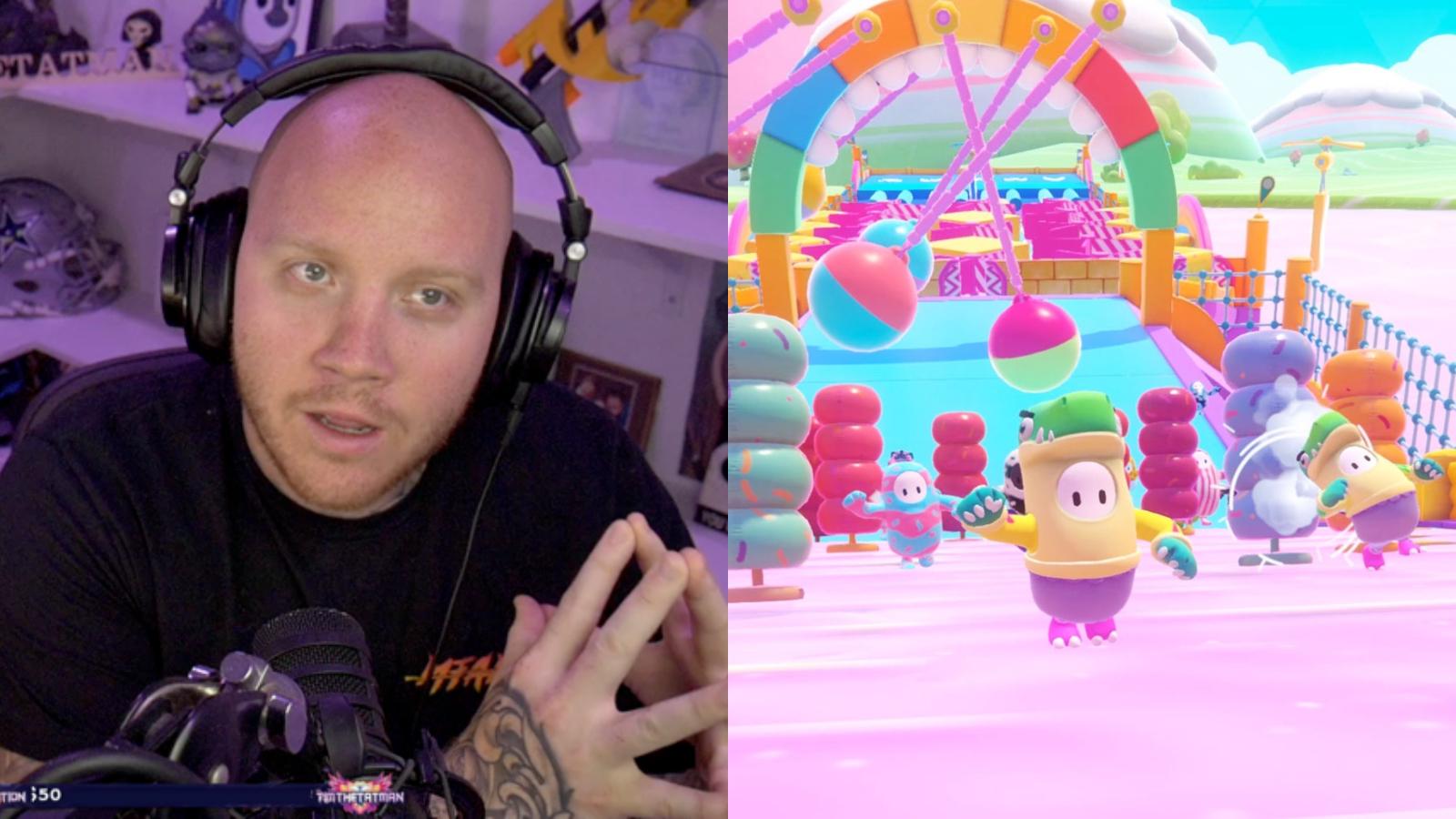 If you're interested in gaming of any type, there's no doubt you've likely heard about the hilarious battle royale game Fall Guys: Ultimate Knockout. It's a colorful, zany competition where players work to make their way through a variety of stages akin to Ninja Warrior or Wipeout to cross the finish line. Anyone who doesn't make it is disqualified. It sounds easy, but it's anything but — that's something streamer TimTheTatman can attest to, as he's been having some Fall Guys-related issues.
Article continues below advertisement
Ever since TimTheTatman began playing Fall Guys earlier this month, he's been having some frustrating moments chasing after victory. He's gone from being a little irritated at not nabbing the coveted crown to typing in all caps, letting the game eat his lunch, and absolutely freaking out about losing. It's pretty hilarious to watch, and while he's getting upset about it, the internet is satisfied with roasting him. Here's what's been going down.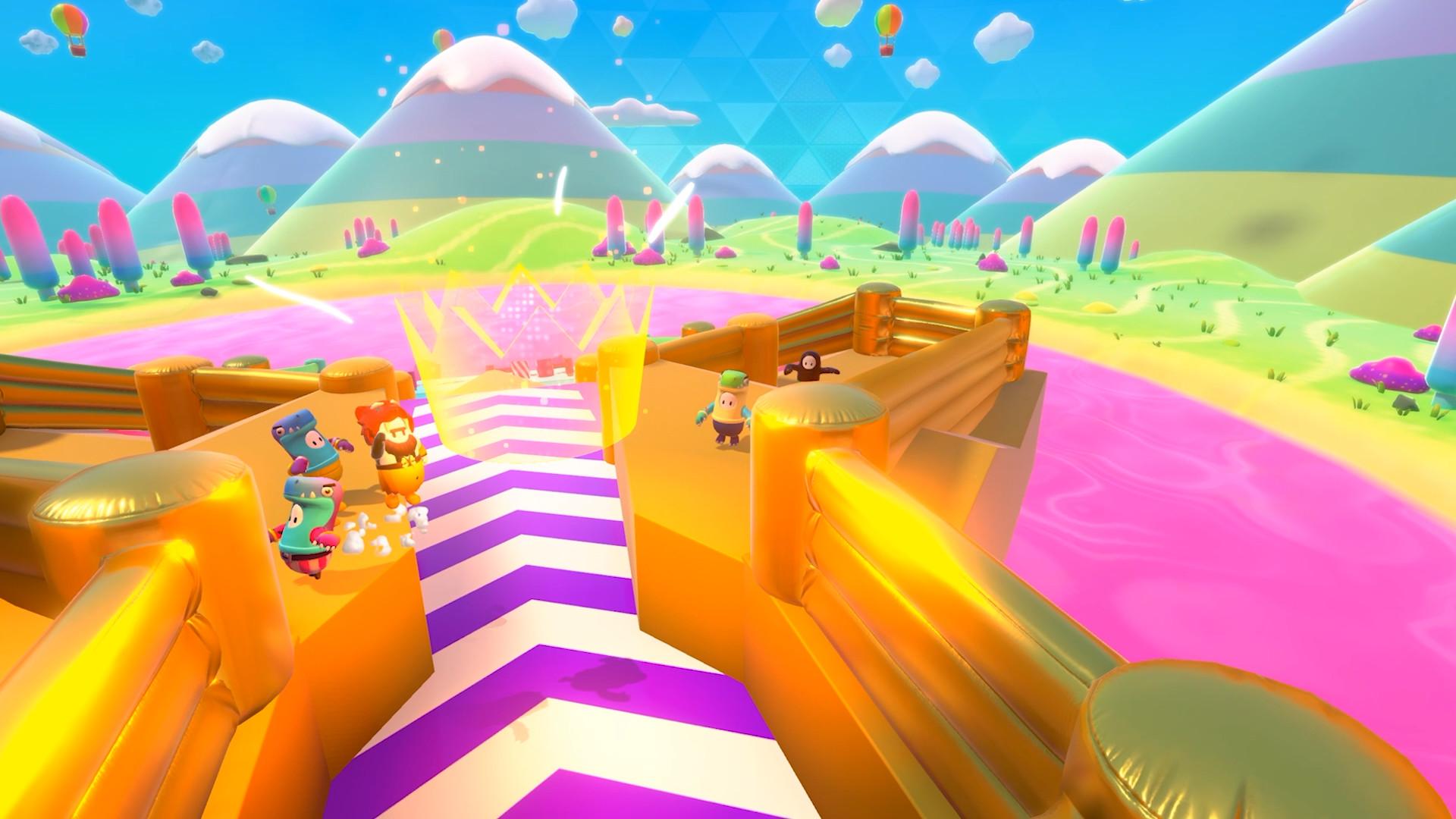 Article continues below advertisement
TimTheTatman continues to struggle in 'Fall Guys: Ultimate Knockout.'
TimTheTatman has been having quite a time of things in Fall Guys. He's been playing for over a week and there's still no sign of a victory in sight, which has particularly incensed this streamer. It's totally understandable, because while Fall Guys is cute and colorful, it also has the power to drive anyone to the depths of total rage and despair. It feels cheap sometimes, and it's difficult to pull off a victory. TimTheTatman has been taking these universal truths personally, however.
Article continues below advertisement
Things started out innocently enough as the streamer shared a peek into how he was doing in his first runthrough. It wasn't pleasant, but none of us have had perfect first games in this silly battle royale. With that said, the tension has been mounting with each subsequent tweet.
Article continues below advertisement
Just a few days later, Tim started raging a little more, and it felt like he was half-kidding, half-serious with this declaration. Of course he wouldn't quit forever ... would he? Good thing he didn't mean it, because it appears he has not earned a crown yet! And thus, his frustration continues. Really though, can you blame the guy?
Article continues below advertisement
People can be absolute jerks in Fall Guys, as you can see in Tim's clips, and it really doesn't make the game fun. Players will stand around at the finish line in games to grief you and pull you away from the end so you don't qualify. He's totally justified here when it comes to being upset.
TimTheTatman has officially reached painful levels of denial as he hilariously blames the folks who created Fall Guys for paying people to target him and not let him win. The saga continues as the streamer still can't pull off a win, and honestly, we do feel for him. But all's fair in love and Fall Guys, and this kind of bad luck plagues us all in the colorful game. The best thing we can suggest? Keep practicing, bud.