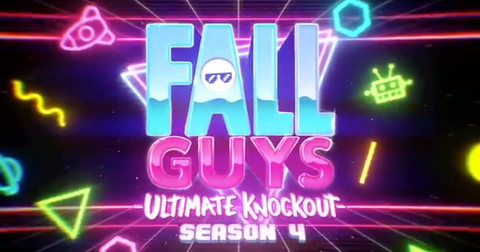 Season 4 of 'Fall Guys' Will Have a Futuristic Theme
By Sara Belcher

Mar. 4 2021, Published 5:30 p.m. ET
With bouncy and colorful 6-foot-tall characters, Wipeout-style levels, and a crown for a prize, what is there not to like about the hit battle royale game Fall Guys?
After releasing in August 2020 to immense success, the title has continued to see millions of players through three different seasons, and developers are now getting ready to release Season 4.
What is the release date for Season 4 in Fall Guys, and what can we expect from it?
Article continues below advertisement
When is Season 4 of 'Fall Guys' coming out?
At this time, there is no official release date for Season 4, though it's expected to release sometime in March. In-game, the current season is expected to end around March 15, though it's possible we might not see the new season until closer to the end of the month.
Some outlets, like Republic World, have reported that Aug. 3 is the official release date for Season 4, though this seems unlikely considering how long players have been working through the current season.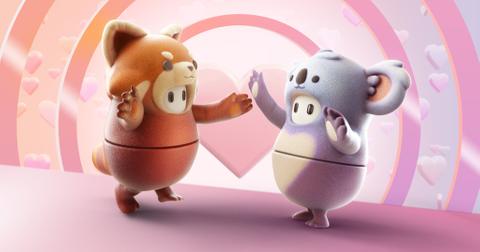 Article continues below advertisement
Season 3 originally dropped Dec. 15, 2020, featuring a winter wonderland theme. Since the new season dropped so close to the holidays, the new content featured icy maps, winter outfits, and cool-toned terrain.
In between these two seasons, Mediatonic also released a Season 3.5 update, titled "Stop with the yeets name it anything else just don't include the word yeet please I'm begging you." This update, which hit the title around late January, featured one new level, more than 40 variations for the already existing levels, a DLC pack, and crossover costumes (including an adorable Untitled Goose Game outfit).
Article continues below advertisement
For Season 4, we're traveling to the future...

🤖 FALL GUYS 4041 🤖

Giveaway to celebrate:
- Follow us and retweet this tweet
- Finish this sentence in your own words as a reply:#FallGuysSeason4 is

20 winners will get 20 crowns each! 👀 pic.twitter.com/USrruU7LtT

— Fall Guys 4041 🤖 SOON (@FallGuysGame) February 23, 2021
Season 4 of 'Fall Guys' is set to have a futuristic theme.
On Feb. 23, the official Fall Guys Twitter account announced that the new season will feature a futuristic theme, dubbed "Fall Guys 4041."
The teaser gave away little information about the new season, as the video was only six seconds long, but we do know that the already bright game will feature even more vibrant colors — maybe even some neon effects?
Article continues below advertisement
As part of the announcement, the developers are asking fans to reply to the tweet by finishing the sentence "#FallGuysSeason4 is" for a chance to win 20 crowns (something that would take most players hours to win on their own).
On Twitter, the developers also shared the season's first new outfit, a vibrant green space alien in a flying saucer. According to IGN, players can receive the top piece after reaching level 39, and the bottom can be earned once reaching level 42.
Article continues below advertisement
This will also be the first season with 50 levels of prizes to earn, as the previous seasons have capped at level 40.
While it might be some time before we see more of this new season, the developers have been busy bringing new costumes to the game in the meantime. Cuphead and Mugman outfits recently launched in the game's shop as part of a crossover with Cuphead.
Developers also announced that the game would finally be coming to new platforms, specifically the Nintendo Switch and both the Xbox One and Xbox Series X / S. Both Nintendo and Microsoft revealed Fall Guys would be hitting their consoles within days of each other. The game is currently slated for a summer 2021 release for both.
Mediatonic CEO Dave Bailey told GameSpot he feels they've "just scratched the surface" with what they can do for the game.
"When you think about it in that way, there's a million different ways we can take this and I hope people will see that come through in future," he told the outlet.