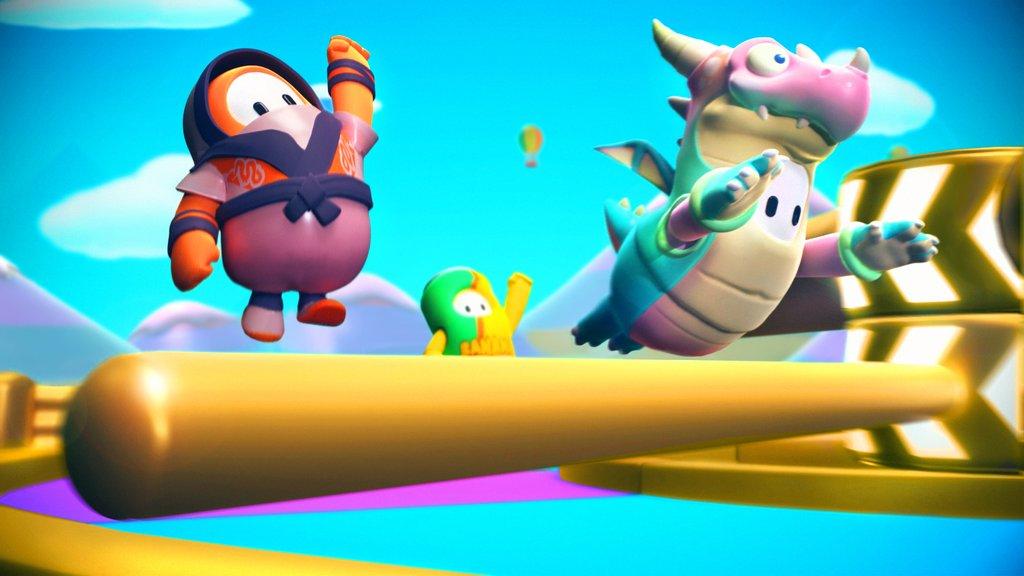 'Fall Guys' Is Available for Just About Everyone Now — Does It Have Cross-Progression?
There was something undeniably magical about the launch of Fall Guys: Ultimate Knockout back in August 2020. Many gamers who were isolated from each other due to the COVID-19 lockdown found camaraderie, companionship, and even a few laughs amidst a dark era of human history as we played as adorable little beans hilariously stumbling and squealing their way to the finish line. As far as battle royale games go, it was easy to get into and hard to put down.
Article continues below advertisement
Two years later (and still mid-pandemic), Fall Guys found new life after going free-to-play in June 2022. The game initially cost money to download and play, and it was only limited to two consoles when it first launched. Now, it's available on almost every gaming platform you can think of, and its free-to-play model allows any gamer to join in on the falling fun, no paywalls attached. While the newest iteration of the game addresses many long-held fan requests, does the game have cross-progression?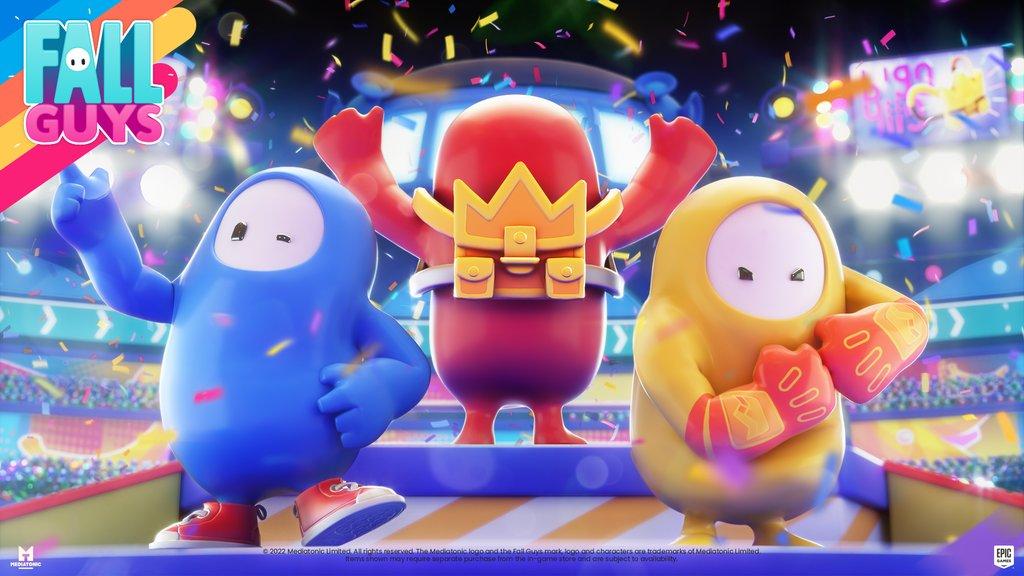 Article continues below advertisement
Does 'Fall Guys' have cross-progression?
Fall Guys is a popular battle royale game from developer Mediatonic and is now being published by Epic Games. Unlike other trigger-happy battle royale games like Fortnite, Fall Guys has a much more light-hearted feel to it.
Players assume control of adorable bean-like creatures and compete in a series of wacky and zany minigames. These can include racing, survival games, and even volleyball matches. The last one (or last team) standing is crowned the victor!
Article continues below advertisement
The game initially launched on PC and PlayStation 4. Since going free-to-play in June 2022, the game was made available on Xbox consoles, Nintendo Switch, and even new-gen hardware like the PS5 and Xbox Series X/S. It's never been easier to get into Fall Guys than it is right now, as the new season presents itself as very new player friendly.
But with all the new platforms where you can play Fall Guys, can players use cross-progression?
Article continues below advertisement
In case you weren't aware, cross-progression allows you to play a game on one console and continue your gameplay on another. If you start a game with cross-progression on a PlayStation 5, for example, you'd be able to start the same game on PC while retaining all of the accomplishments and items attained while on the PS5.
Thankfully, Fall Guys allows you to do exactly that. Cross-progression rolled out during Season 6 back in November 2021.
By tying your Fall Guys profile to an Epic Games account, you can use it to log into the game on other platforms and keep all of the progression and cosmetics you've earned up until this point. According to Dexterto, cross-progression was also made available for all other versions of Fall Guys when the game went free-to-play.
Fall Guys is more free-to-play friendly now than it's ever been, so decorate your bean and get ready to fall!