Funny Twitter Thread Points out the Biggest Problem With US Health Insurance
Humor has a way of distilling the ridiculousness of things — like this Twitter thread illuminating the problem with how U.S. health insurance treats certain parts of the body.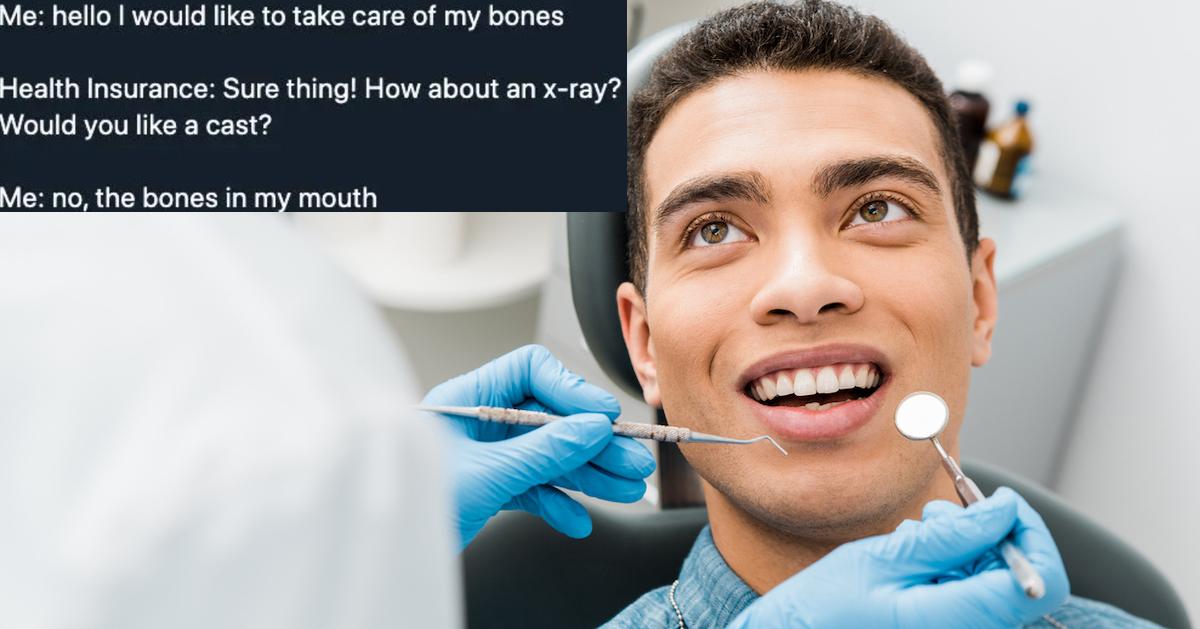 It's no secret U.S. healthcare has some problems, and a joke on Twitter managed to distill what is perhaps the most crazy-making thing about how our insurance works. Or rather, how it doesn't work for some parts of the body.
Article continues below advertisement
Whether you have private insurance or use Medicare or Medicaid, you've probably observed that, despite being pretty essential parts of our bodies, teeth for some reason require a separate kind of insurance. It's a weird line in the sand that makes absolutely no sense.
Article continues below advertisement
Now, I'm gonna get pedantic for just a second and point out that teeth technically aren't bones because, unlike bones, they aren't living tissue. However, it is 100 percent true that maintaining your teeth is pretty essential to your overall health. Medical science has connected poor oral health to conditions like endocarditis and other cardiopulmonary conditions. And yet, we need a separate kind of insurance to maintain our teeth and gums.
But it doesn't stop there. Dentistry isn't the only area of health that primary health insurance plans want nothing to do with. Mental health is also a big area where most plans are sorely lacking, with high co-pays and deductibles for psychiatric and talk therapy services if they cover them at all.
Article continues below advertisement
Our healthcare system makes a separation between neurology and psychiatry, even though the science of the brain and central nervous system is inextricable from the science of the mind. There is also significant research supporting the affect of mental health on the overall body and vice versa.
Article continues below advertisement
But perhaps the most ridiculous delineation in insurance involves our eyes. Why on earth do we need a separate insurance for vision coverage! This reply sums up how ridiculous this is:
Article continues below advertisement
Aside from corrective lenses, optometric services help diagnose conditions like macular degeneration, glaucoma, and injuries to the corneas and retinas. These are services that can in some cases prevent the costly intervention of an ophthalmologist, which is covered by regular health insurance. It. makes. no. sense.
As many others point out, even physical therapy coverage can be difficult if you have a condition that requires ongoing care. Health insurance tends to cover PT when it's for an acute injury but things get more complicated to chronic issues.
Article continues below advertisement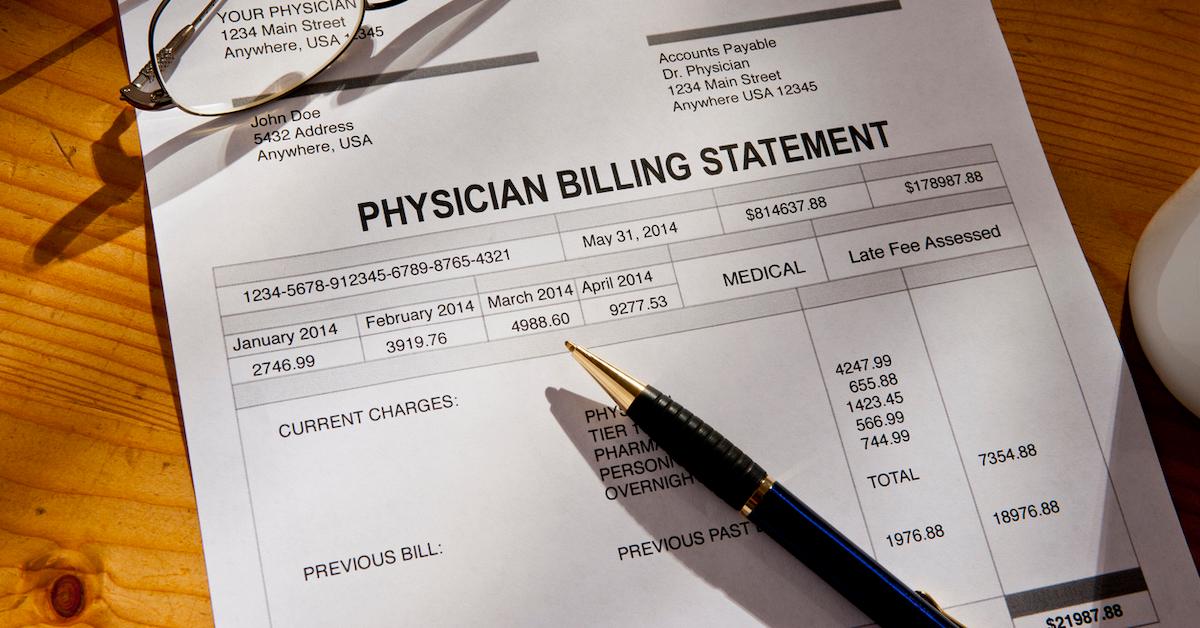 Dermatology is another area where insurance can be infuriating, as providers argue over whether treating conditions like rosacea and acne are a matter of health or just a cosmetic concern. But the skin is the largest organ of our bodies and plays a vital role in protecting our internal systems!
Article continues below advertisement
The argument over reconstructive versus cosmetic surgery is one more insurance quagmire. Though some inroads have been made on procedures like post-mastectomy reconstruction, a lot of corrective procedures that drastically improve quality of life, from gender affirmation surgeries to major orthodontia, are often not covered by most health plans.
Maybe the next decade will bring comprehensive healthcare that makes sense and is informed by medical experts, not insurance companies. One can dream!