TikToker Calls Out HelloFresh for Delayed, Spoiled Food
A HelloFresh customer on TikTok says that after he finally got his delayed food box, the food was spoiled.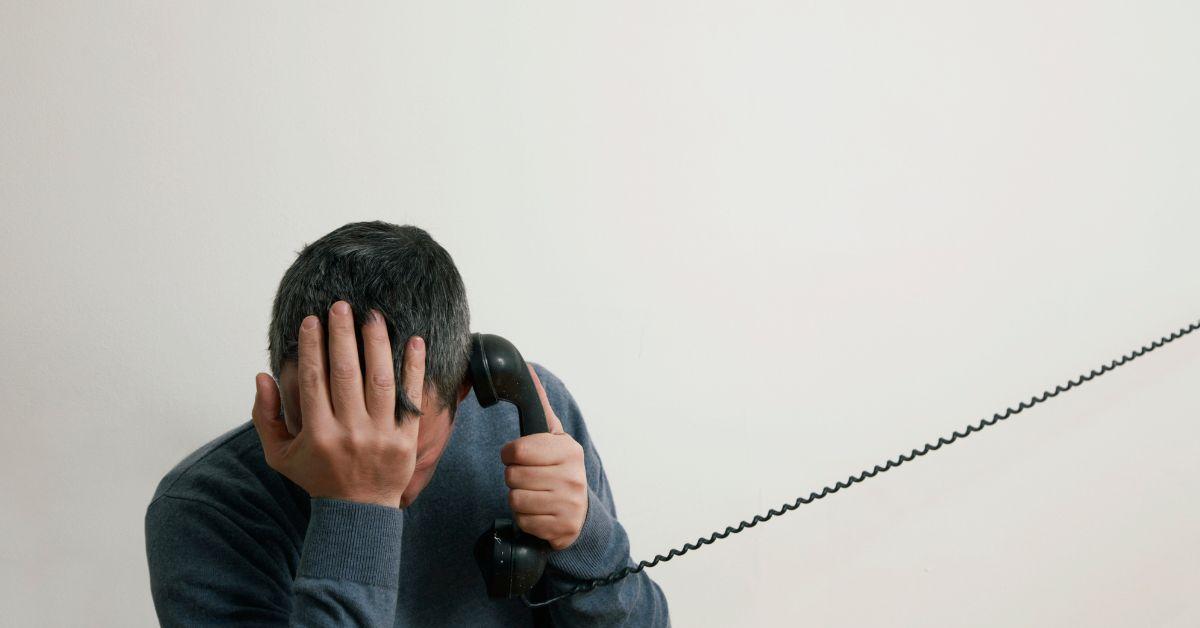 Somebody's hangry — but understandably so! One TikTok user shared his mishap-filled story about his first delivery with the meal prep company HelloFresh, and let's just say he has a bone to pick with them.
Article continues below advertisement
From delivery delays to spoiled food, he recounts his experience with the brand he's probably now calling GoodbyeFresh.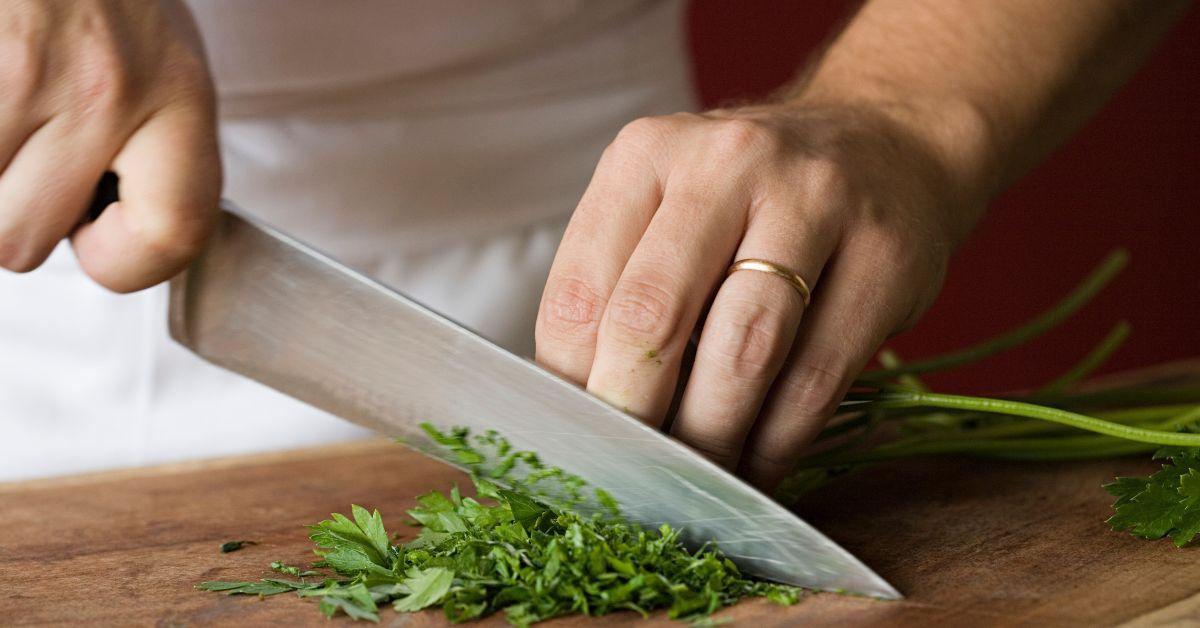 Article continues below advertisement
A TikToker recounted his experience with HelloFresh.
"Because of HelloFresh I'm going hungry for the next five days," says a man named Seth (@lundonbridgeisfalling) in a two-part TikTok video.
Seth explains that he nixed grocery shopping for the week after ordering his first box of HelloFresh at a discounted rate. His food was supposed to arrive on a Monday, but it never came.
Article continues below advertisement
He says he checked the package's tracking number and was informed that his box was not delivered because a road was closed. But when he contacted customer service, he was given a contradicting answer and told his box was delayed because of the weather (Seth notes that it's a sunny day).
He says that customer service eventually owned up to the mistake and tried to remedy the situation, promising him that his box would be there the following day and he will get a full refund.
But Tuesday goes by, and he still has no food.
Seth explains that when he checked his tracking number again, he noticed his order appeared to have been split in two. He immediately contacted customer service again and was told that there was a mistake with his box and it had to be repackaged.
Article continues below advertisement
He was also told he wouldn't be receiving his food until Friday (the original delivery was slated for Monday).
He notes in the video that because of this delay, he will go hungry for five days as he has spent all his money for the week already, and the refund takes 5-10 days to process.
Apparently HelloFresh wasn't too helpful, but not all TikTok users were buying his sob story.
Article continues below advertisement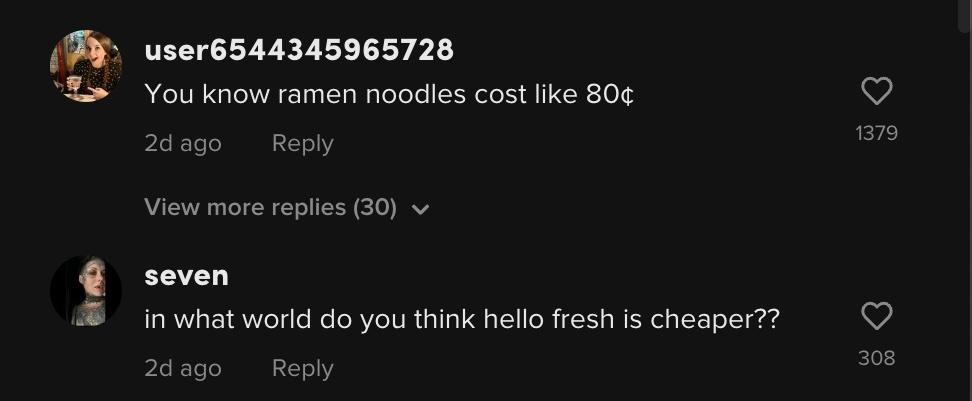 "You know ramen noodles cost like 80¢," one user wrote.
Another said: " 'Groceries are too expensive' *proceeds to buy even more expensive luxury meal prep service."
Others pointed out that there looked to be food in the background of where he was filming.
Article continues below advertisement
Given the hate he's got, Seth created another video to address users' comments. In it, he explains he opted for HelloFresh because the first box was heavily discounted (he got eight meals for $27).
Article continues below advertisement
Furthermore, he admits he overexaggerated about going hungry as he did have food at home; however, he notes that it's not healthy and filling food that he and his wife could use for meals, such as meats and vegetables. He gives users a pantry tour to show them his stash of oatmeal packets, Jell-O, various condiments, tortilla chips, and other pickings.
At last, his order arrives on Wednesday. But while it did technically come before Friday, which was the last tentative arrival date customer service gave him, there wasn't much to be excited about.
Article continues below advertisement
In a subsequent unboxing video, he shows the ice packs have melted, and as a result, his food has spoiled.
"Don't eat that chicken. If the shrimp is rotten, all the meat is," one user wrote in response to his video.
Another said: "Nah they gotta make a public apology or explanation for themselves bc this ain't right."
Article continues below advertisement
Seth takes to TikTok for his final video, where he points out that HelloFresh's FAQ section promises customers that their boxes are designed to withstand shipping delays for up to 48 hours. But for Seth, that wasn't the case. He notes that his food was originally supposed to be delivered on Monday at 6 p.m., but arrived on Wednesday at 2 p.m.
HelloFresh noted that it used "state of the art technology," but as Seth claims, "those ice packs were melted." He continued: "That isn't state of the art, that's just ice packs, my dude."
I don't know about you, but I'm team Seth. HelloFresh, please make this right.