Hoda Kotb Adopts a Second Baby Girl — "My Heart Just Grew"
Hoda Kotb just adopted a second daughter! We've got the scoop on her new baby, boyfriend, and busy home life.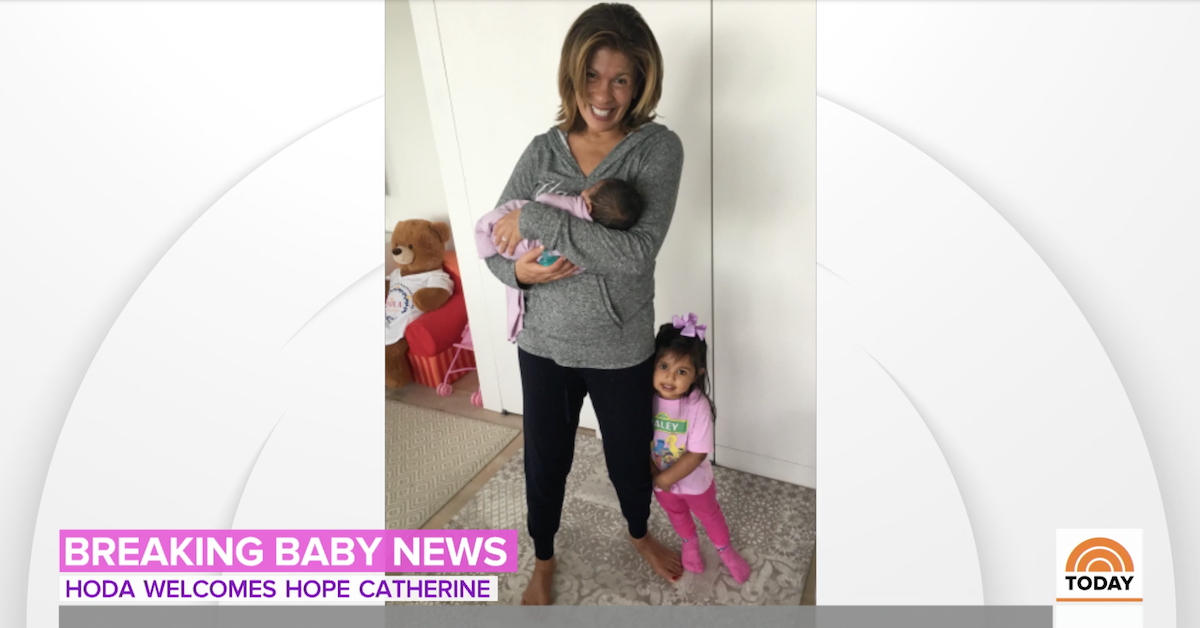 Congratulations, Hoda Kotb! The Today anchor announced on Tuesday morning that she adopted a second baby girl.
"I'm feeding her and I can't believe it," the 54-year-old told her ecstatic co-workers on the morning program. "I'm so happy she's here!"
Article continues below advertisement
The exciting news stirred up questions among viewers about the journalist's personal life, including whether or not she has a husband. Below, we have the answers to some of the most popular Hoda queries!
Does Hoda Kotb have a husband?
No, Hoda is not married, but she's currently in a serious relationship with New York financier Joel Schiffman, 61. Based on comments she made on Today, it sounds like the couple adopted the child together, though the baby bears her surname.
Article continues below advertisement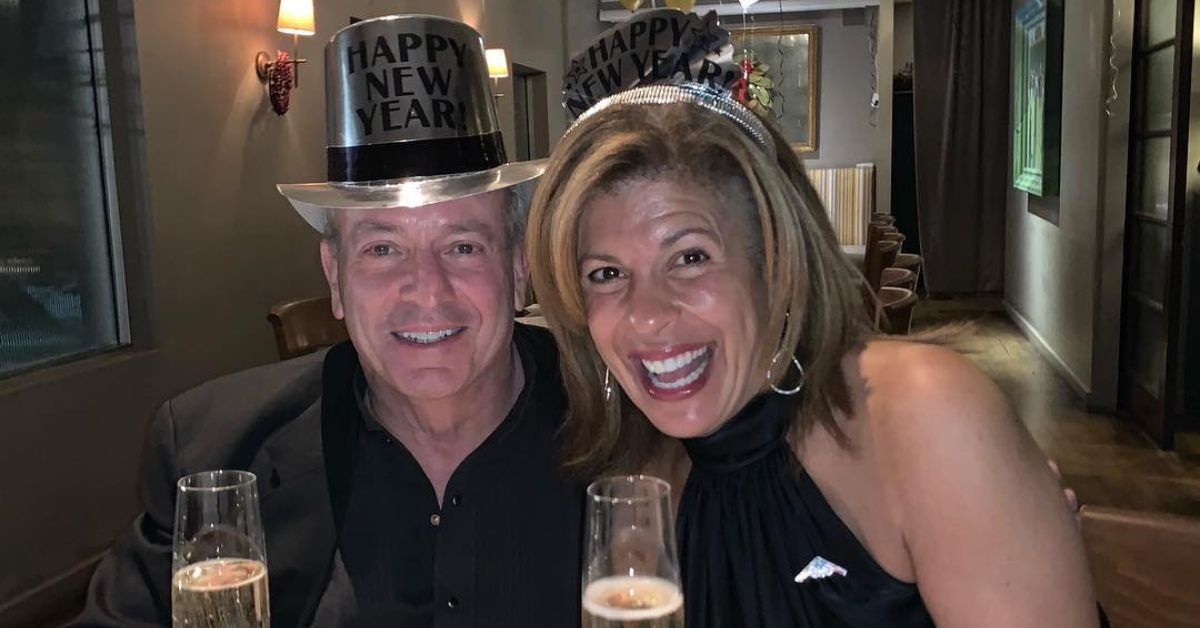 "You know what's funny? You think that you're full. That's exactly how I felt with [my oldest daughter] and Joel and everything," the new mom-of-two shared. "Joel and I were standing there when they hand you the baby, and it's the closest thing to a live birth you'll ever see, but in that moment I was like, 'Oh my God, my heart just grew.'"
In March, Hoda couldn't help but gush over her boyfriend of six years. "Well, he is the finest man I've ever met," she said on The Wendy Williams Show. "He's just everything." In a separate interview with Andy Cohen, she added, "I'm going to be with Joel until my last breath — I know that."
Article continues below advertisement
What is the name of Hoda Kotb's new baby?
Hoda named her second daughter Hope Catherine Kotb. The author revealed to viewers that she had always hoped to adopt another child.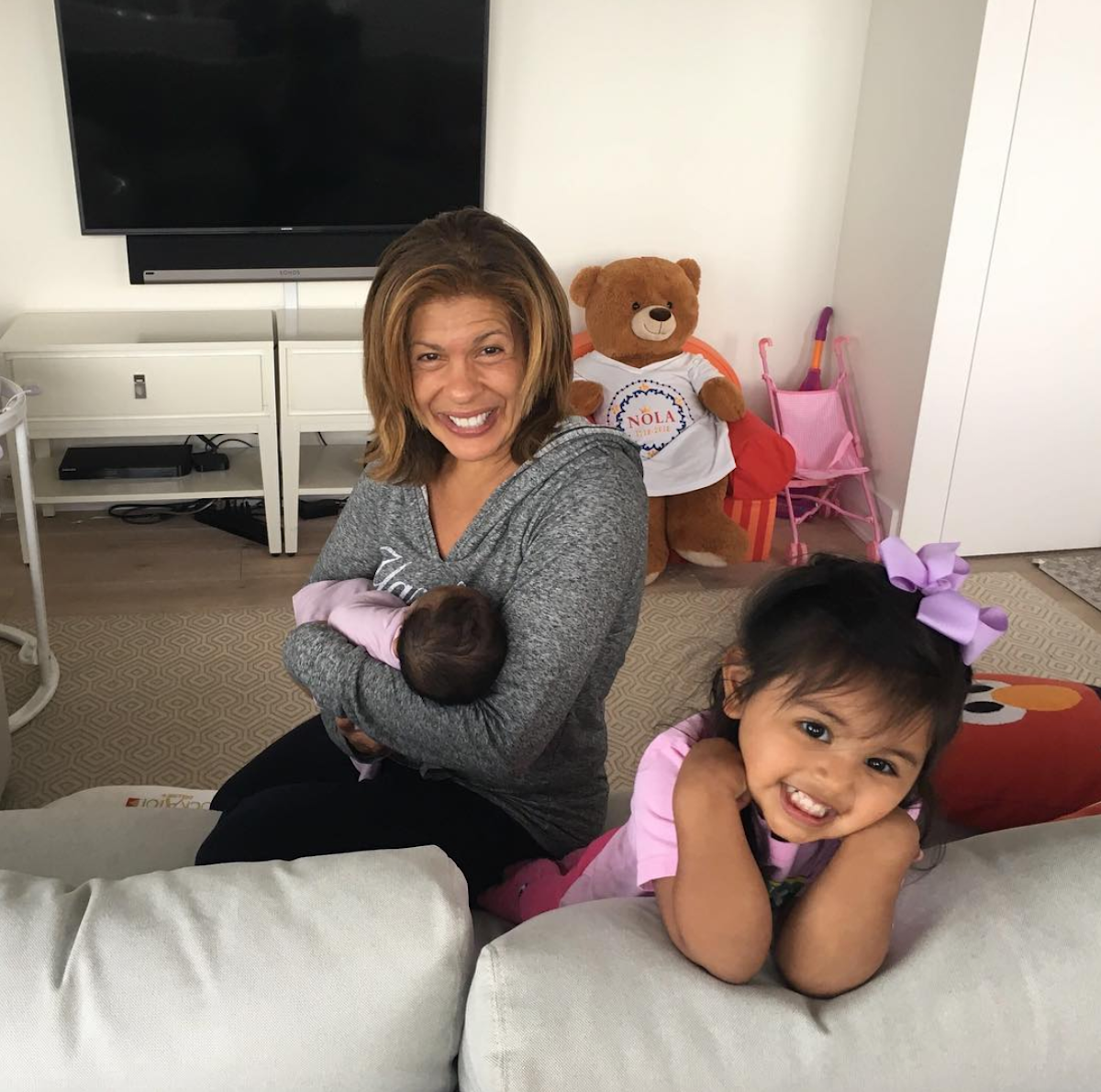 Article continues below advertisement
"In my heart I was like, 'Please God, I hope this is something you anticipate for me,'" the Dateline NBC correspondent explained. "To get the call is so mind-blowing, you can't believe someone's saying come and get her, she's here. It's amazing."
When did Hoda Kotb adopt her oldest daughter?
Hope joins older sister Haley Joy Kotb, whom Hoda adopted in 2017. "This morning at breakfast, [Haley] was trying to feed [Hope] her raspberries and I was like, 'Not yet, babe,'" the TV personality recalled. "She was literally marching around saying, 'I'm a big sister!'"
Article continues below advertisement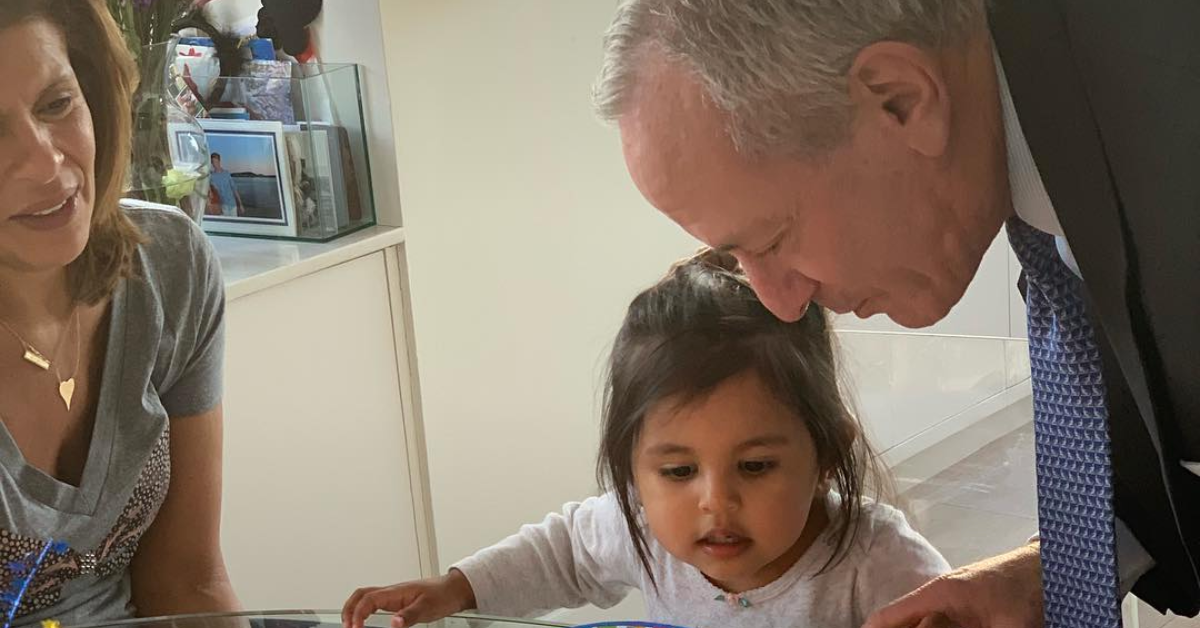 Hoda shared that she and Joel really wanted Haley to grow up with a sibling. "I think having a sister to go through life with is so important," she expressed. "Joel and I are older parents. I wanted to make sure there was somebody to witness her life."
Article continues below advertisement
What is Hoda Kotb's net worth?
Hoda reportedly has a net worth of $30 million. As one of Today's main co-anchors, her salary is estimated to be in the $8 million to $10 million range.
Though the Virginia Tech alum worked hard to accumulate that impressive fortune and has traveled all over the world for her career, nothing beats the moment she became a mom for the first time.
"I feel like if you're meant to have a child in your life, your child is out there," Hoda said on World Adoption Day in 2018. "They said to me at the adoption agency, 'Don't worry, your child is out there waiting for you.' And I remember I would scribble in my journal, 'I know you're there.' I could feel her."
Mother's Day this year will no doubt feel a little more complete for Hoda. We can't wait to see more photos of baby Hope!