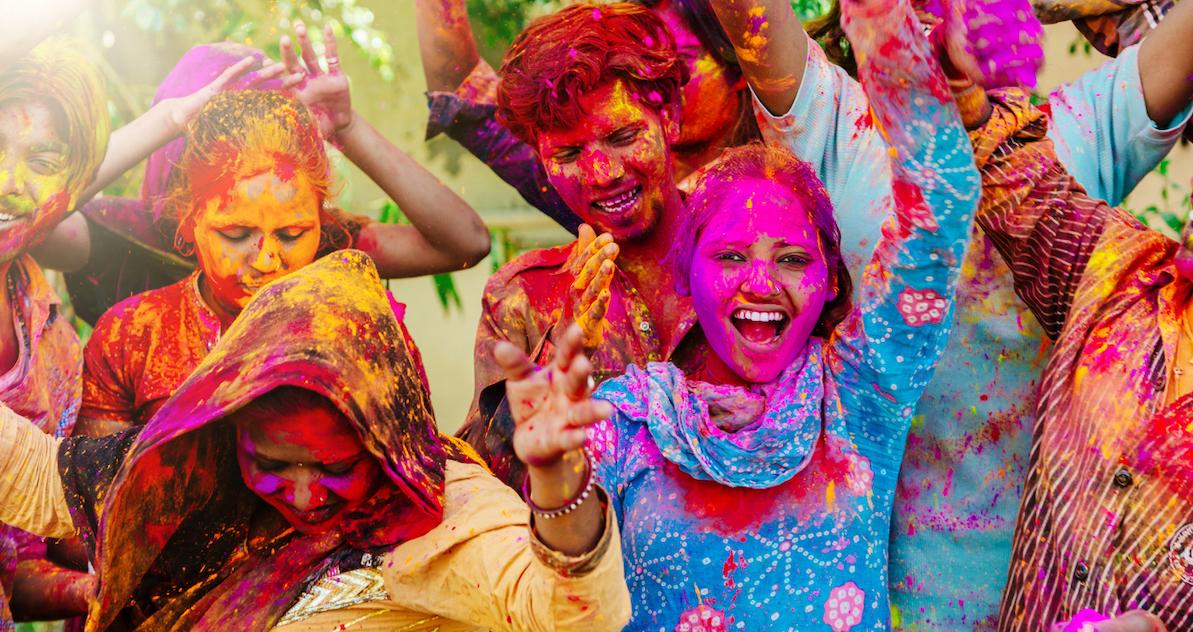 13 Best 2019 Holi Celebrations From Coast to Coast
If you want to celebrate the ancient Indian spring festival known as Holi, you won't have to travel far. There are Festivals of Colors in major cities from coast to coast — including New York, Los Angeles, Dallas, and Seattle — that welcome everyone to come together to get covered in bright colors and enjoy traditional Indian food and culture.
The first night of the celebration is known as Holika Dahan and the following day is known as Holi, which signifies the start of spring and the end of winter.
Pro tip: wear white and make sure to cover your personal belongings such as your phone and wallet before taking part in a color fight.
Keep scrolling for a look at the Holi celebrations near you:
Article continues below advertisement