Craving a Cool Pink-Hued Beverage? Here's the Recipe For the U.S. Open's Iconic Honey Deuce Drink
Serve yourself a drink of sports history with a Honey Deuce cocktail! Here's the recipe for the iconic U.S. Open beverage.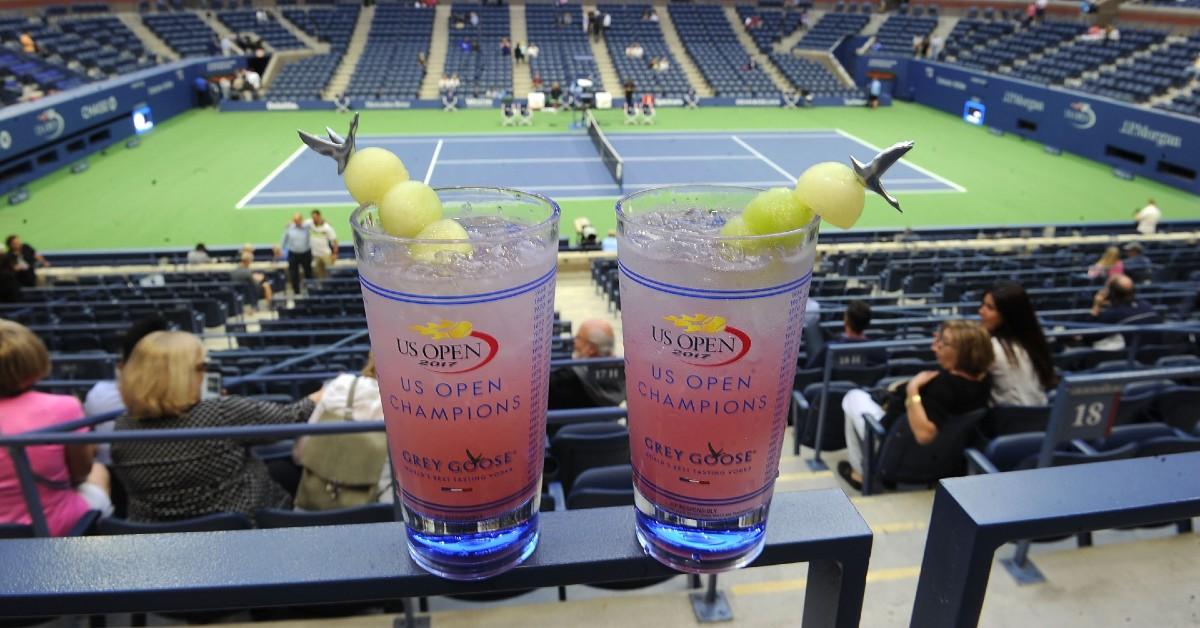 The Honey Deuce Cocktail has been a staple of the U.S. Open for years — since 2006, to be exact. According to Forbes, sponsor Grey Goose teamed up with Gramercy Tavern's Nick Mautone, a former Grey Goose brand ambassador, to use his mixology skills to concoct a vodka drink for the iconic tournament.
"Just as the mint julep is integral to the Kentucky Derby, so is the Grey Goose Honey Deuce to the U.S. Open," Grey Goose's vice president of marketing, Aleco Azqueta, relayed to Forbes.
Article continues below advertisement
While you cheer on players like Venus Williams at the annual tennis tournament — whether it be from the stands or your lumpy living room couch — you could be holding a cool cup of Honey Deuce. The name of the alcoholic beverage comes from the tie score in tennis, 40-40, which is called a "deuce." As for those adorable honeydew orbs floating at the top of the pink-hued drink, well, they look like little tennis balls. With a cutesy play on words, how can you not love it?
In 2022, a canned version of the beverage is available for NYC drinkers, as delivery service Cocktail Courier will bring the pre-made Honey Deuces to your doorstep. "We wanted to take it one step further to create a Honey Deuce that's truly ready-to-drink; it's served pre-mixed and chilled, delivered right to your doorstep, so all you have to do is open, sip, and enjoy," Aleco Azqueta continued.
But if you don't live in Manhattan, we'll help you make a Honey Deuce in the comfort of your home. Stay tuned for the recipe.
Article continues below advertisement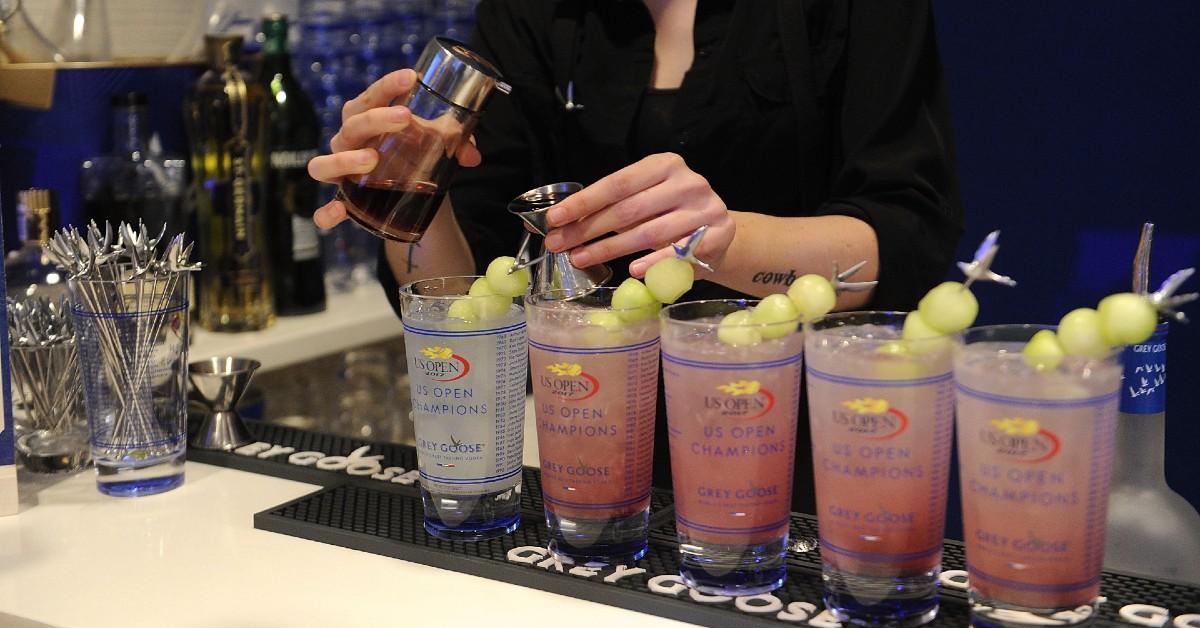 Honey Deuce cocktail recipe:
Get ready to serve ... yourself a cup of scrumptious sports history.
Per Grey Goose, combine 1.25 oz. vodka (preferably Grey Goose), 3 oz. freshly squeezed lemonade, and .5 oz. Chambord (or another raspberry liqueur) in a chilled highball glass with cubed ice.
"Garnish with a skewer of 1 or multiple frozen honeydew melon balls." Yes, it totally matters that the melon balls are frozen, don't question it.
Grey Goose recommends that you enjoy a Honey Deuce during brunch, while entertaining, and/or during warm weather. Obviously we recommend you sip on a deliciously sweet Honey Deuce cocktail while cheering on your favorite tennis players this U.S. Open season.