Woman Wrongfully Accused of Animal Cruelty Claps Back in the Most Epic Way
Woman on TikTok receives a note from a neighbor accusing her of mistreating her horse. Here's how this woman got revenge on her neighbor.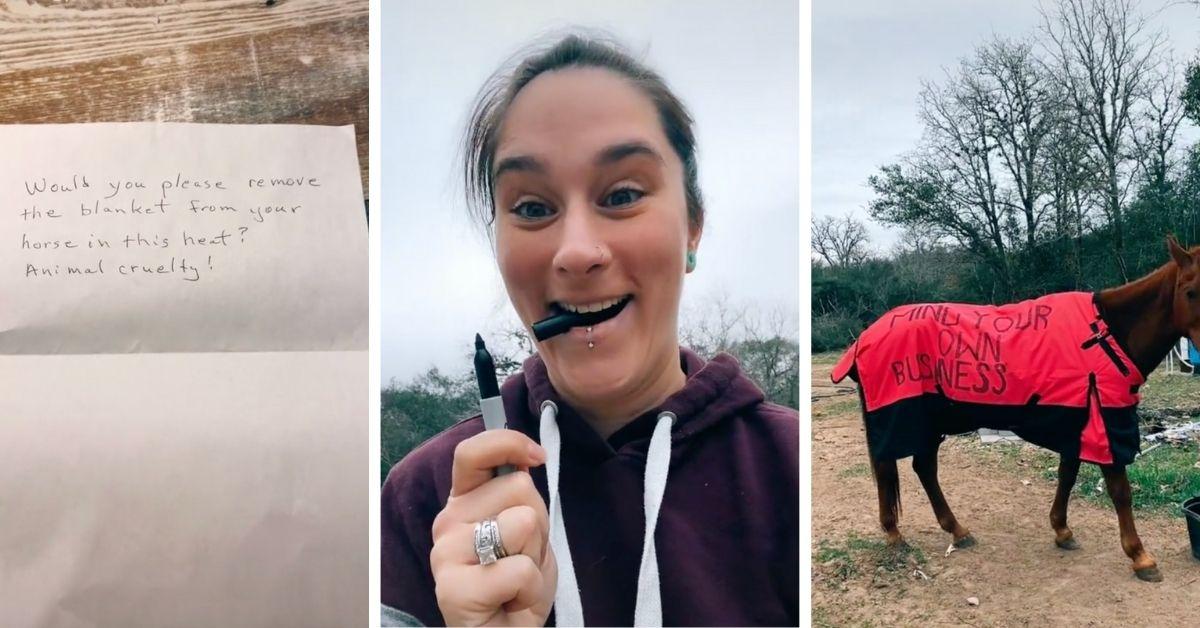 Sometimes the best thing you can do is just mind your own business — especially when it comes to people (and their animals) who you don't really know that well.
One woman had to teach her nosy neighbor that lesson the hard way, and for our viewing pleasure, she documented the entire interaction on TikTok. Keep scrolling to see what went down after the user was wrongfully accused of animal cruelty.
Article continues below advertisement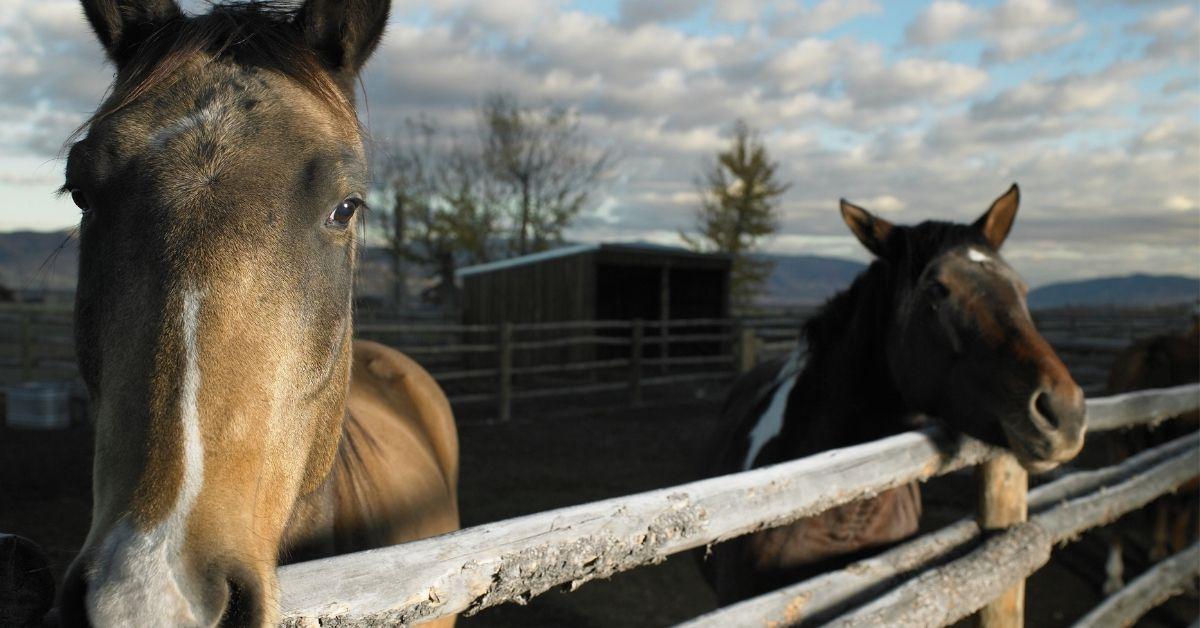 This TikTok creator received anonymous note in her mailbox that claimed she was mistreating her horse.
If you own animals, the last thing you ever want to be accused of is animal cruelty. So when TikTok user @trauma_queen1 received a stern note in her mailbox from a neighbor that alleged she was abusing her horse, she was irate.
She started her video with a look at the handwritten note she received. "Would you please remove the blanket from your horse in this heat? Animal cruelty," it read.
Article continues below advertisement
It's safe to say that @trauma_queen1 was offended by the note, and wanted to seek revenge on whoever had sent her this.
With a marker in hand, she let out an evil laugh. She appeared to be writing a message back to the stranger. Before letting viewers read her response, she starts talking into the camera. "Am I proud? Maybe a little, but if you wanna be petty, we'll be petty," she said, as she's seen standing outside in front of her horse.
Article continues below advertisement
"You don't have the balls to come to talk to me to my face and talk about why he's got a blanket on?" she added, insinuating that her horse has a blanket on for a specific reason.
She further discussed the note she received in her mailbox and called it "illegal s--t." By federal law, it is illegal to place items inside someone else's mailbox without paid postage. She continued: "I got a note for you."
On her horse, she had written a note back to the original sender that read: "Mind your own business." The best part? She wrote it directly on the horse's blanket in big, bold letters.
The video gained over 1.5 million views and over 138,000 likes. In the comments, users agreed that the person who sent the note shouldn't have said anything.
Article continues below advertisement
"As someone who doesn't know anything horses, I would never get in horse people's business and, neither should they," one person wrote. Others commented that the weather didn't didn't even look like it was that warm.
"Wouldn't the horse let you know? Or wouldn't they attempt to remove it themselves?" another user asked, to which @Trauma_queen1 replied: "He would definitely have some attitude about it," referring to her horse.
@Trauma_queen1 explained why she had a blanket on her horse.
Article continues below advertisement
In a follow-up video, @Trauma_queen1 remarked on the success of her original video. She also showed viewers that she had added a note to her mailbox which reminded others that it is illegal to leave mail without postage in someone else's mailbox.
Furthermore, she explained why she left a blanket on him: He is underweight and might get cold. She also confirmed that he has been checked and is healthy.
Well, it looks like it was all just a big misunderstanding, which could have been avoided if the original note sender had just minded their own business. Go figure. Hopefully, this person can take a hint next time.