Man Accuses Hospital of "Scam" After $4K Bill Dropped to $950 When He Asked for a Receipt — "ALWAYS Ask for an Itemized Bill"
A TikToker is convinced the hospital they visited was trying to scam them after they received a suspiciously lower rate after simply asking for a receipt.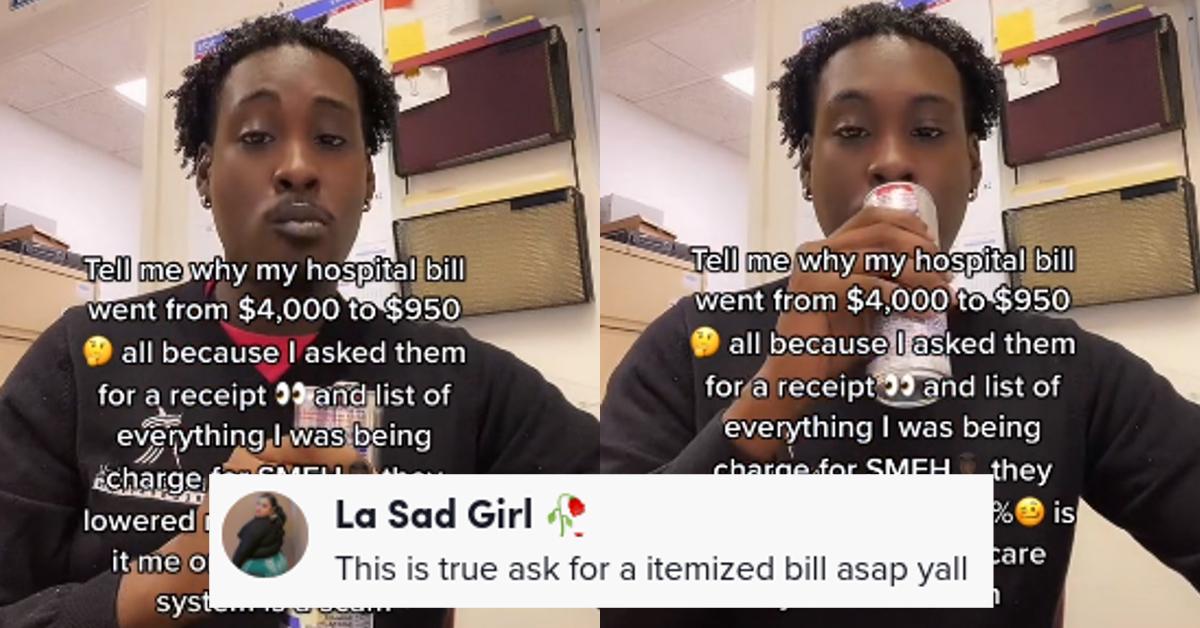 Article continues below advertisement
For Tre'Jon Wilson, who posts on TikTok under the handle @oh_thats_just_trey, all he had to do was asked for an itemized receipt and the hospital ended up giving him a 76% discount, reducing his bill from $4,000 to $950, he claims in a now-viral clip.
Article continues below advertisement
"Tell me why my hospital bill went from $4,000 to $950 all because I asked them for a receipt and list of everything I was being charge for SMFH they lowered my bill by 76% is it me or our health care system is a scam."
Article continues below advertisement
Judging from Tre'jon's TikTok it appears he thought it was suspicious that the second he had asked the billing department to break down the cost of his service and what was actually performed, they immediately "walked back" their figure significantly.

Article continues below advertisement
Tre'jon added in a caption: "Ain't that some ish."
Tons of other TikTok users chimed in and concurred that yes, they've had several run-ins with healthcare providers in the United States that seemed a bit "scammish" to them.
"Them: Bandaid - $453"
"They charged me like $100 for a sanitary pad"
Another commenter, says that the hospital tried charging them for having their baby on the premises when she had a home birth.
"Hospital charged me for 'labor and delivery' when I labored and delivered at home."
Article continues below advertisement

Others shared their own negotiating practices: by ignoring them.
"Charged 3.5k kept ignoring the mail until it went down to 75$"
However, there were others who stated that requesting itemized receipts breaking down the services/procedures rendered worked for them as well: "mine went from 10,500 to 273 something asked for a detailed receipt I was there for hours only smh"
Article continues below advertisement

So why do hospitals do this? Is this just an attempt at them trying to grab as much money as they can from patients by throwing out an arbitrarily large number in the hopes that they'll actually pay it, kind of like how EZ-Pass operates with its $55 service fees on tolls? Or is there another reason?
Article continues below advertisement
One TikToker who posts under the username @ccodfp says that it all boils down to an algorithm rooted in "previous costs":
"yeah, i've taken medical coding classes. all bills are ESTIMATES based on previous costs. its fiction until you ask for each line item."

Article continues below advertisement
For many, just questioning the charges and if you have insurance coverage, talking with your provider could be enough to either significantly reduce or altogether remove your bill: "I was charged $2k for an ER check up and literally nothing happened. I asked for an EOB from the insurance and the charges were dropped."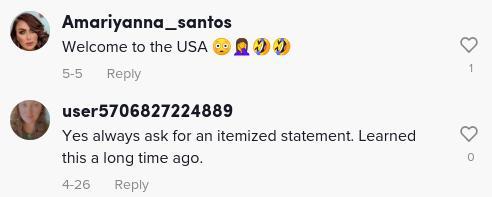 One TikToker suggested that everyone should flat-out refuse to pay their medical bills in unison, but people won't because "Protest is too scawwy."
Have you ever been in a crumby situation where you felt like hospitals were charging you way too much for the care they provided you?