Hospital Patient Served Side Salad Made From Burger Toppings and Doll-Sized Slice of Cake
How bad is hospital food? One patient shared the side salad and slice of cake they received for a meal, and the internet cannot get over the size.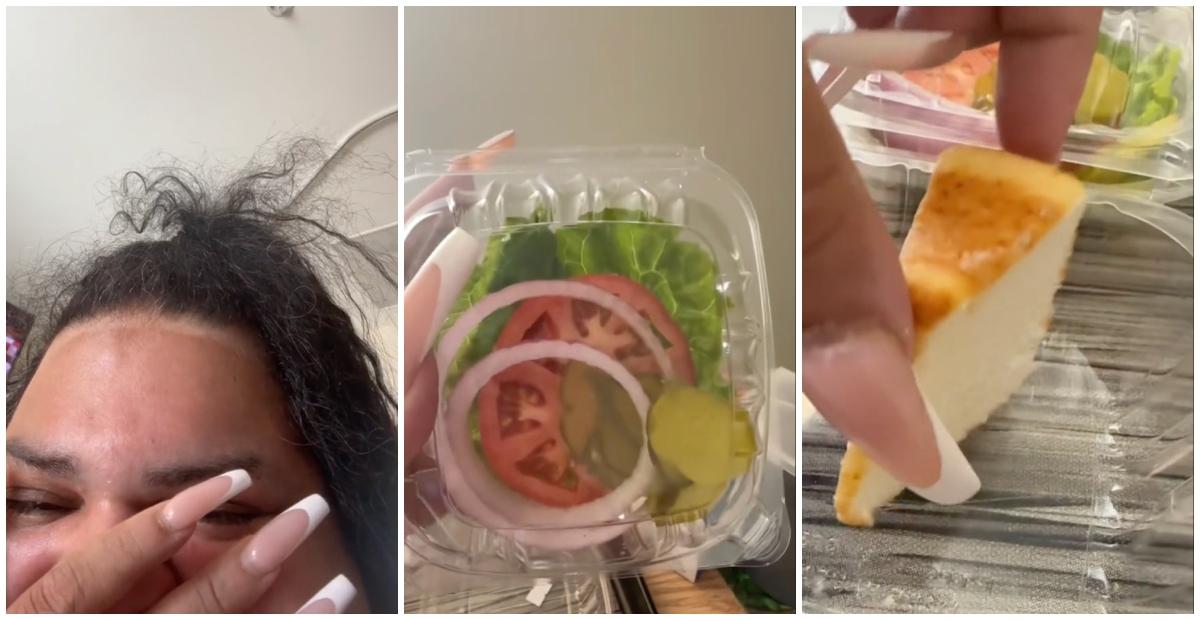 Not to bag on hospital food, but five-star dining it is not. Due to the need to cater to a wide range of dietary restrictions and medical conditions, hospital meals often prioritize safety over culinary excellence. That said, patients are often served bland, flavorless meals that are definitely not Instagram-worthy.
Article continues below advertisement
Basically, the food patients are served at the hospital is for survival, not enjoyment. Take it from this patient who showed off his disappointing hospital grub on TikTok.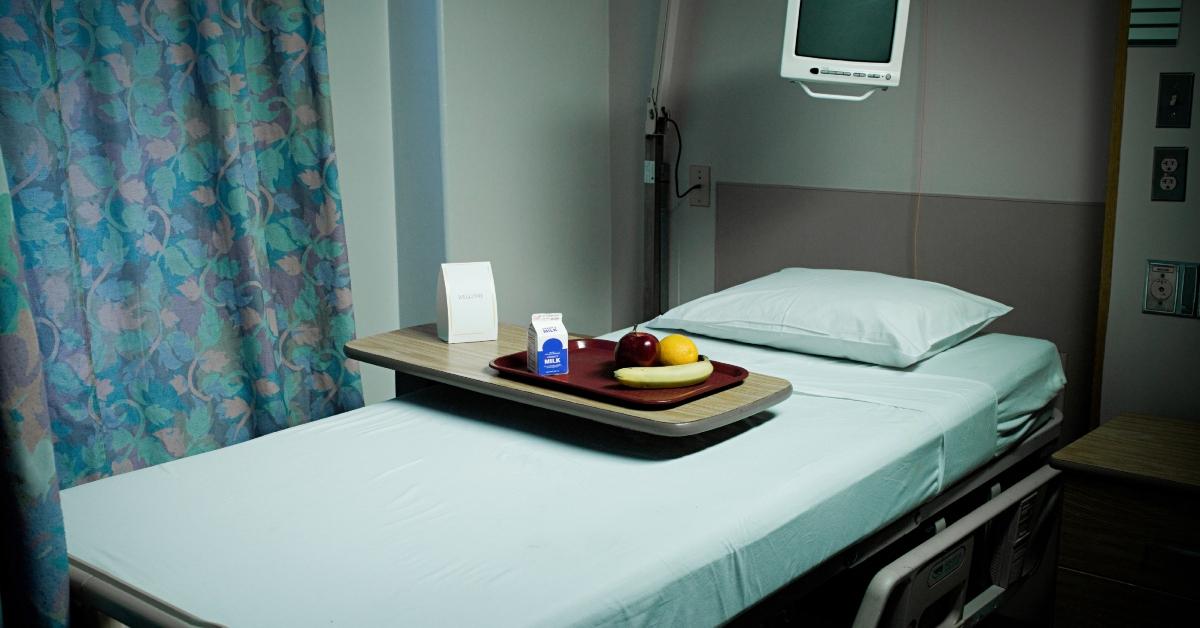 Article continues below advertisement
Hospital patient receives side salad ... but it really just looks like hamburger toppings.
This TikTok sent me ... to the fridge... to get some real food.
Creator Jools Rosa (@joolieannie) shared a video to the platform that starts out with her cackling (please listen to her iconic cackle), and there's a good reason why.
"So right now the nurse came in and was like, 'Hey, we need you to get some food in your system. We're going to bring you a side salad and a piece of cake,'" she said.
Article continues below advertisement
Jools Rosa then shared an image of what a typical side salad looked like — a plate filled with mixed greens, tomatoes, and cucumbers.
She expected something like that, as would anyone who is told that they are getting a side salad. But what she got wasn't even a salad.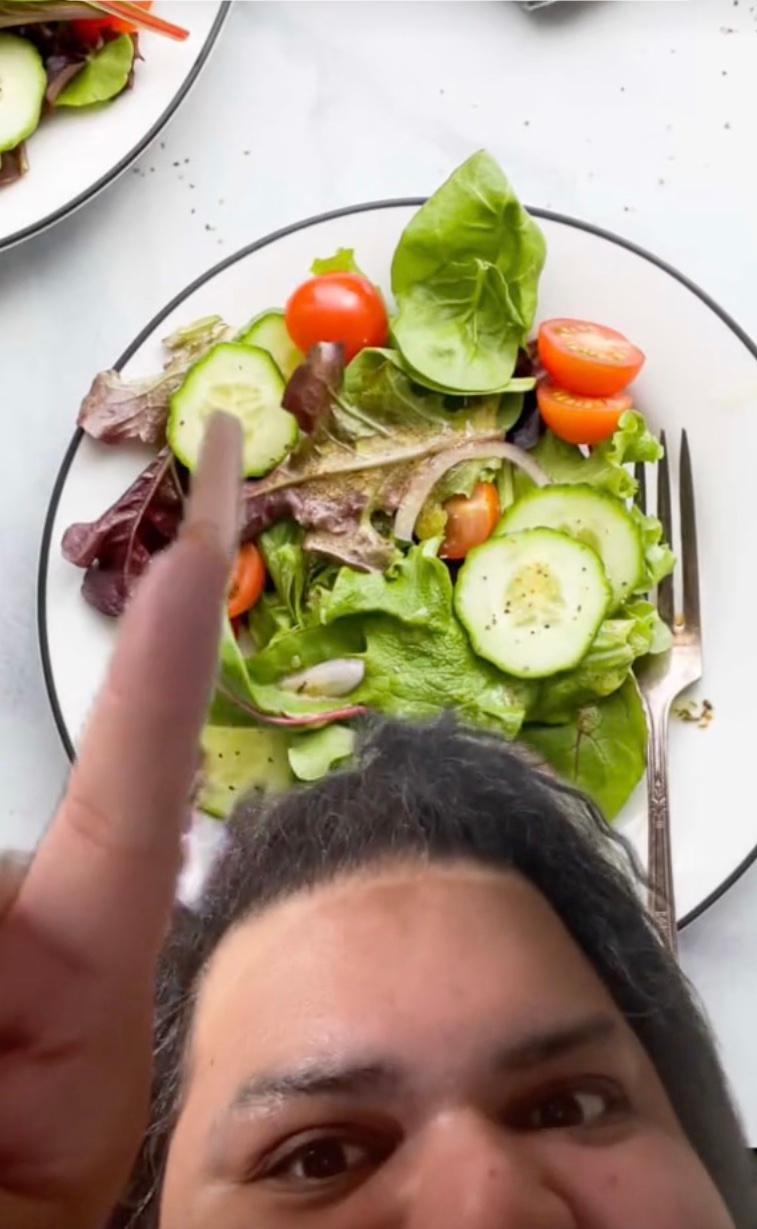 Article continues below advertisement
Jools Rosa's "side salad" consisted of a single lettuce leaf, a tomato slice, two slices of onion, and a few pickles.
"Why did she give me this? This is like the toppings to a burger," she exclaimed.
"And for the cake, I'm expecting ... you know the little piece of school cake,'" she says as she shows viewers a photo of the dessert.
But what she got was an American Girl doll-sized slice of cake that she could pick up with two fingers.
Article continues below advertisement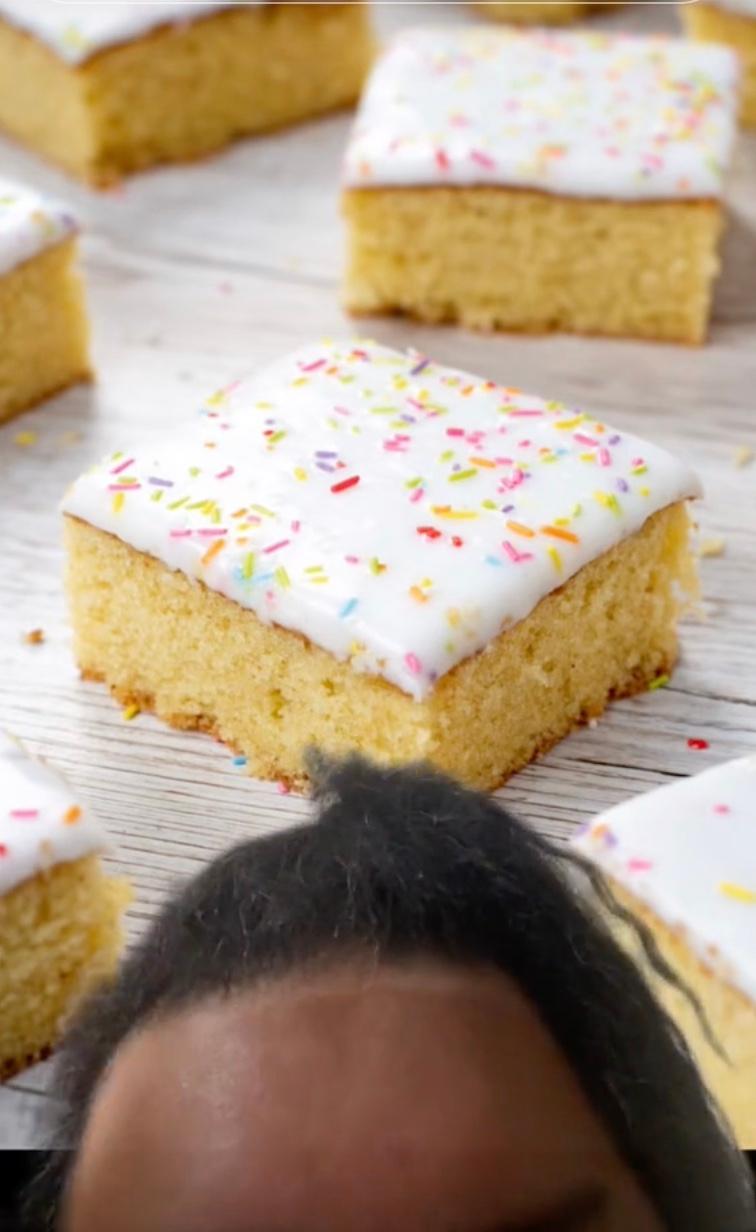 The comments went wild, with many comparing the hospital salad to the one served in the Spongebob Squarepants episode "Bossy Pants." In that episode, salad was made by removing everything from two Krabby Patties except the tomato and lettuce.
Article continues below advertisement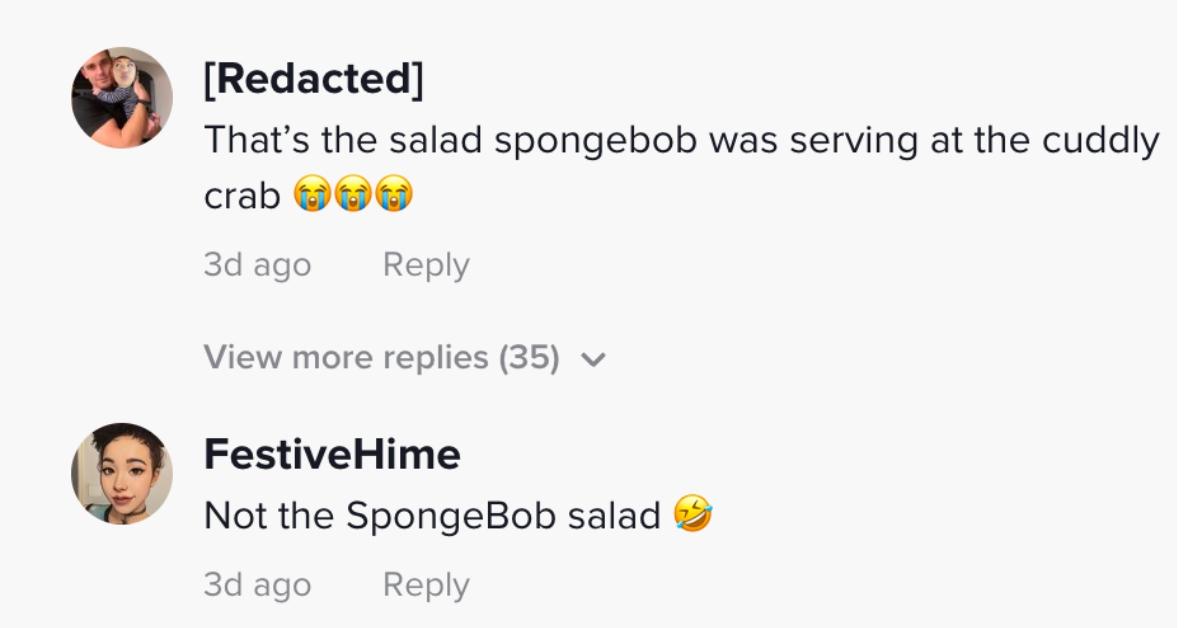 Users also couldn't get over the cake. "The cake looks like a makeup sponge," wrote one user. Another said: "That cake was a crouton."
Article continues below advertisement
Jokes aside, other people used the comment section to reflect on how poor the meal service really is in hospitals. One user, who is vegetarian, said that they were in the hospital for a month and for two weeks, they were exclusively given meals with meat.
When the staff finally started serving the patient vegetarian options, they were beyond insufficient. "2 oz. hummus and carrots for lunch and 4 oz. cottage cheese for dinner. Toast for breakfast. They are insane," the user remarked.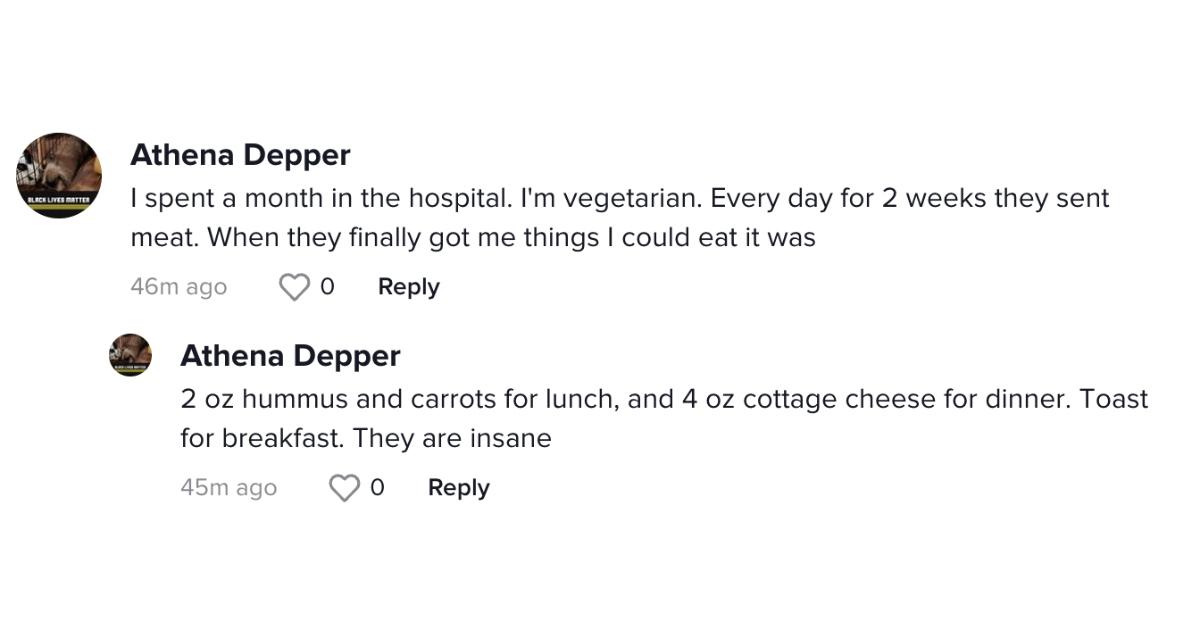 Given how expensive hospital costs are, you would think that they would put a little more effort into the food that patients are given, but apparently not.
Our advice? Bring some snacks with you if you have a preplanned hospital stay. Ask friends and family to bring you food, too. And if you can afford it, order DoorDash.